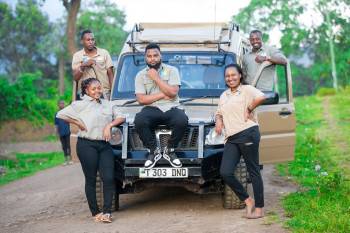 Paradise & Wilderness
4.8/5 – 97 Reviews
Offices In:

Netherlands

Size:

50-100 employees (Founded in

2006

)

Member Of:

TATO

, TALA & ZATI

Tour Types:

Mid-range & luxury tours that, when possible, use accommodations owned and operated by them

Destinations:

Price Range:

$200 to $1,000

pp

per person

per day

(USD, excl. int'l flights)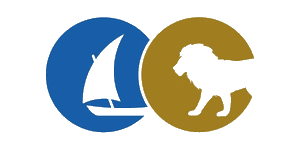 Request a Quote ›
Your request will be sent directly to the operator
If preferred, you can contact the operator directly
Rating Breakdown
Pauline
–
NL
Visited: October 2023
Reviewed: Oct 26, 2023
Email Pauline | 35-50 years of age | Experience level: first safari
Absolute recommendation!
We visited Zanzibar for 4 days and made a journey across the mainland where we visited Tarangire, Lake Manyara, Ngorongoro, Lake Ndutu, South- Central- and North Serengeti, Pololeti, Lake Natron and Arusha. David "Google", our tourguide, did a excellent job showing us the beauty of the wildlife in Tanzania. For 8 days he was not only our driver, but also our guide with all the answers to our many questions. His nickname "Google " was well deserved. He explained so much about the ways of the animals and also about the nature and the vegetation. We were very lucky that we've spotted the big five multiple times and saw many lions and cheetah's. David knows where the best pictures can be taken and we felt really secure with him as the driver. Besides his enjoyable gamedriving skills David is also a relaxed guy to join you on your travels. He constantly checks-in, notices your nonverbal signs and is very flexible when the plan changes. He communicates easily and speaks English very well. We finished the day in the jeep with a drink in the camp, make sure you ask him about his favorite drink, and shared some nice stories and good laughs. David absolutely made our trip, so be sure you're the lucky few that can ride along in his jeep! He also knows the right people in the area of the camps if you are interested in an excursion. We can recommend Lebangootie as a guide for Lake Natron. He will show you the wonderful surroundings and tell you about the cultural life as well. Make sure to visited the waterfalls. Lebangootie is part of the community that lives near the river and made us feel very welcome during our visit. Definitely ask for him! Lake Ndutu was our favorite camp. As you are coming up to the Serengeti we had an escort of many, many giraffes on our travels. When we arrived at the camp, the bonfire was on and we were so very welcomed by Abdallah and his colleagues. It's truly amazing that in the middle of nowhere you get that kind of comfort in a tented camp but also the very pleasant atmosphere coming from Abdallah and staff. Great guys! We slept like 2 baby cheetah's with the sound of a roaring lion in the background. Magical place!

Also special thanks to Anouk Arts for being so helpful and flexible planning this trip. If you're from the Netherlands and looking for a welk-organized dream tour, definitely contact Anouk.

So as it shows, our holiday was not only made by the many animals we got to experience in their natural habitat, but also by the wonderful people we've met. Honest, pure, super friendly, really trying to do their up most best to give an overwhelming experience.

Therefore asante sana David!! Love from your dada and kaka from the Netherlands.

Rakel Christina Granaas
–
NO
Visited: March 2023
Reviewed: Mar 13, 2023
Email Rakel Christina Granaas | 65+ years of age | Experience level: 2-5 safaris
Well organized with a friendly, knowledgeable and caring guide/chauffeur named Engelbert
Our guide could tell us all about the landscape and animals in Serengeti. He took good care of us and lead us to amazing experiences. Good value for money, safe and communicative.

Eva Maria
–
AT
Visited: March 2023
Reviewed: Mar 7, 2023
We got far more and it was so much better than we expected! Every time again with JAMES !!
We had an amazing time in Tanzania, the best AFRIKA you can get, I would say!! And worth every EURO !! So wonderful Accomodations, best and deliciois food prepared for us, and ALWAYS fresh fruits nd WATER for us including!
It was so good, because our professional Drivers and TOUR guides
JAMES and Vincent had this outstanding feeling for all the people in the group, to make everbody feel comfortable and of course - THEY can DRIVE their vehicles - the land cruisers - in a special way in all this changing conditions rain and desert - they got o much respect for this capability from all of us !! ALWAYS felt so safe !
And the way they SCAN the area for the wild animals is outstanding, too! We got to see all the big WILD cats with babies, how amazing is that !!

And the final of our 2 weeks SAFARI in the National Parks was a very special highlight to me.
to be IN the big migration for like two hours.. ..imagine between 1000 of GNUS and ZEBRAS... just out of this world !!
Thanks you so much JAMES & Vincent, you made it possible !!
We hope to come back to Tanzania soon !

Mateusz
–
US
Visited: November 2022
Reviewed: Dec 31, 2022
Email Mateusz | 35-50 years of age | Experience level: first safari
Excellent expirence from start to finsh.
The Beach & Safari Holiday Zanzibar package was perfect for us, the timing between each destination was just right, and P&W customer service was amazing – not only they were able to accommodate extra nights for our cancelled & delayed flights, but they also arranged a cake for my wife's birthday in between our Safari extrusions.

Our trip started from arriving in Stone City where a driver with our name picked us up and took to the Shaba Boutique Hotel. We stayed there for 2 days (just 1.5 days if counting early departure and recovery time from our flights) but it was enough to take a walking tour of the city to see Slave market among other interesting points, visit Freddie Mercury Museum, and eat at local restaurants (highly recommend Cape Town Fish Market). We did use a 3rd party website to book the walking tour so I can't comment on the in-house extrusion services. The flight to Arusha for Safari was early in the morning but our driver already was waiting for us with our plane tickets to take us to the airport.

Safari 1st day:
When we arrived in Arusha, Ed our tour guide and driver was already waiting. He took us to Tarangire park for our 1st Safari drive. The drive from the airport was pretty long, about 2 hours or so but was well worth it. Tarangire park was amazing, we got to see all of the animals in that park including a sleeping leopard. The park drive was about 4 hours or so and then another 1.5 hours to get to our accommodations in Lake Manyara.

Safari 2nd day:

This was a "slow day" – it only included a visit to Maasai Boma village that lasted about 2hrs. You can book another day trip or just relax at the campsite. We wish we knew this early as by the time we wanted to book an excursion later that day it was tool late for any tours that would interest us.

We enjoyed the camp site – we stayed in a tent with full bathroom/shower. They also have a bar, pool and restaurant but the most amazing view is the animals walking all over the place, zebras and baboons were everywhere you looked, including running on our tents in the morning. The restaurant offered good dinner options, but breakfast could be a bit better – it was the same thing without a choice every morning. The lunch boxes were ok but it did seem that the main food consisted of left overs from the last night's dinner. The staff was nice and accommodating.

Safari 3rd day

Ngorongoro Crater Safari Drive - about 2hrs drive from the camp site, we spent about 5-6 hours at the park which was even better than Tarangire in my view. We also got lucky and saw all the animals the park has to offer including lions, hyenas and rhinos.

Safari 4th Day:

Lake Manyara drive – which is the same park the camp site is located. It is a very small park with not a lot of tourists but we also got lucky and saw a bunch of lions, families of elephants among the usual zebras and baboons. The drive was fairly short about 2.5hrs as our flight to Zanzibar was in the early afternoon.

Zanzibar Reef and Beach Resort:

We stayed at the villa right at the beach with ocean view and private hammock and beach chairs. The place is very well kept and has the "paradise" vibe. Every night they had some form of entertainment and during the day you could either stay at the pool or book an excursion to explore the island. Breakfast and Dinner options were good, but the snack bar could have a better variety of snacks since the restaurant is only open during specific time frames for dinner and breakfast.

The beach is pretty non existing especially during low tides. The Jetty Bar can somewhat compensate with their beach chairs and places to relax but if you are the type to just lay in the sand by the ocean, this might not be the place for you.

We did end up going to Paje Beach which is a short taxi ride - the beach there is amazing and there are plenty of restaurants along the way - highly recommend Mr. Kahawa Restaurant and Bar for a refreshing drink and great food.

Overall, a picture-perfect paradise resort with great customer service. It appears to tend to customers 40 years or older (or at least that was the crowd when we were there) where you can relax but also gives you some options if you want to be a bit more active. If you are used to Mexico or Caribbean All-inclusive experiences, it is a very similar experience.

All in all - we were very happy with Paradise & Wilderness as our travel booking company, they took good care of us, everything was arranged as promised including all the transfers, and the customer service was simply amazing. I highly recommend them for your Tanzania travels.

Additional information for first time travelers to Tanzania:

US Dollar and credit cards are also accepted in most of the touristy places, but Tanzanians are good negotiators, and you will end up paying way more in US Dollars vs local Tanzanian Schillings currency. You can get shillings from an ATM and use that to negotiate prices – you need to negotiate prices everywhere including taxi before you get in the car – for example, our first offer for a taxi from Reef and Beach to Paja was $20 and we negotiated to 20,000 shillings which was about $8 ad the end. Gift and souvenir shows are the same way - you are better off paying in Shillings and you should be able to negotiate to at least 50-70% off the initial price (we learned towards the end of our trip that starting at 25% of initial given price gives us the best outcomes, and if you start to walk away, you will get that price)
Maasai people – you will see them at the Beach and obviously in the Maasai Villages, they will try to sell you something and be prepare to either spend 15-30 minutes every time they start conversation with you or just say no thank you and keep walking. They are also great negotiators and the above applies.

The tour drivers & guides – they are 3rd party contractors(and there is yet another company that owns the car itself) that every company uses, they just put the sign of whichever operator you buy the trip from on their cars. Our guide Ed was great, his English was very good, and he was very accommodating and knowledgeable.

Airports – you have to scan you baggage when entering and leaving the airport but we had a feeling no one was paying attention to any of the scanners, at one point the guard was just sleeping when we put our bag on the belt and picked it after the x-ray machine. The service is very very slow – see below. Do get a visa ahead of time online - it will save you a lot of time.

Pole Pole (slowly, slowly) – I might be a bit biased since we have lived in a fast paced area for the last 20 years but be prepare to wait everywhere especially at the airports – to give you an idea – there were two people in front of us for the passport control and still took almost 2 hours to get thru it. Restaurants, stores etc outside the resorts are similar too.

Generally, we felt very safe when exploring Zanzibar and Stone Town on our own, and the people are very nice. Zanzibar is Muslim Island but the tourists are free to drink alcohol and dress however they want.

Desmond
–
NL
Visited: September 2022
Reviewed: Nov 18, 2022
Email Desmond | 35-50 years of age | Experience level: first safari
Awesome trip!
This is a bucketlist thing! Nice camps, food, rangers and awesome safari's ! We've seen the big 5 and that is soooo cool. Do it!
Tim De Keirsmaeker
–
BE
Visited: June 2022
Reviewed: Jun 17, 2022
Email Tim De Keirsmaeker | 50-65 years of age | Experience level: first safari
They made our honeymoon unforgettable
The trip has definitely exceeded our expectations.
It was by far the best holiday for us in terms of experience. The safari was impressive and intense.
Thanks to our excellent guide David Mbunda we were able to tick off the Big 5 and according to him we were very lucky with what we were able to spot.
We did have 2x car trouble (flat tire and broken bolt at the wheel suspension) but that gave some extra dimension to our adventure.
The accommodations in the Lodges were fine, the staff extremely friendly.
Our "honeymoon suite" in Zanzibar was also great and in good order.
The only downside that we can report is that paying with VISA or Mastercard usually did not work there.
It was not our cards, bank or account status, but their devices and/or internet connection.

We will certainly not soon forget this trip and even recommend it to our circle of friends.
Thanks Paradise & Wilderness for organizing our beautiful honeymoon.
Christian
–
DE
Visited: July 2021
Reviewed: Sep 23, 2021
Email Christian | 35-50 years of age | Experience level: over 5 safaris
This is a most helpful, supportive, knowledgeable and professional tour operator you can imagine.
We have booked an individually planned safari trip through northern Tanzania with a beach add-on on Zanzibar. This has been a lifetime experience and we cannot stop thinking of our wonderful experiences during this privately guided tour. A major advantage is that Paradise and Wilderness (P&W) owns the hotels, lodges and camps it offers, a modern fleet of specialized safari cars, and employs their own selected guides, which all allows for the highest standards during the whole trip. Wildlife observation and game drives were the major components of the vacation in our case. We started in Arusha from a conveniently located cosy place in a quiet part of central Arusha (hotel Africa Safari Arusha). Africa Safari Lake Manyara is a lovely tented camp at the shores of the lake and allows easy exploration of the National Parks in the surroundings (Tarangire, Manyara). Continuing via Ngorongoro crater, we crossed the Serengeti and found another nice camp on its western central edge just outside the parks gate (but in the ecosystem) called Africa Safari Serengeti Ikoma. Here, we experienced sleeping in the bush but in very nice high quality tents. The camp had so nice staff and very delicious food and full day service, we just loved it. This is also true for the brand-new Africa Safari Massai Boma, the newest addition to P&Ws portfolio of accommodations. Here, you sleep in a traditional round hut with all the amenities you can imagine, you also get pampered and served unbelievably good food. It also offers very authentic guided trips by the local Massai people who are really keen on teaching you what nature has to offer. The Massai tribe is also prominent in another stunning place, Lake Natron. This is such a fascinating place, a magic landscape and scenery, nice options of hiking trips, bird watching etc. – all of this very easy to do from another perfect accommodation – Africa Safari Lake Natron. This is a perfectly run new glamping camp with the most beautiful view of the lake and the mountains and the holy volcano of the Massai people. It cannot be recommended highly enough. Back in Arusha, we did game drives in the Arusha Park and walked around Lake Duluti. Another highlight was a tour to an authentic village where we were offered a very nice insights into daily subsistence life. We learned how to grow and produce coffee, sugar and all sorts of other agricultural products. If you want something real and not the usual tourist stuff, book a tour with Moivaro Cultural Tourism through P&W.
The whole safari trip was so enjoyable because of the guidance and company of the knowledgeable and most motivated guide David. He made sure we could do the maximum of wildlife observations but also helped us diving deeper into the countries rhythm and realities. We learned so much in the 2 weeks.
P&W has several hotels on Zanzibar, we stayed in a recommendable mid-range option Reef & Beach resort in Jambiani in a relaxed corner on the SE of the island.

All in all we can sum up and confidently say, if you do a safari in Tanzania, do it with P&W!

Michela
–
IT
Visited: October 2019
Reviewed: Nov 27, 2019
Email Michela | 20-35 years of age | Experience level: first safari
Perfect package to the raw Africa
We've booked with Paradise and Wilderness and don't regret a single penny!
The organization is beyond perfect, they provide a detailled programm with no secret extra, planning your trip day by day.
Communication is perfect with e-mail, price more the good, locations were good in african style
We made Safari in Selous 3 days and then Zanzibar.
Do not worry about anything, if you book with them! You're in good hands!
Great work guys!!
Asante sana
Jaanika
–
EE
Visited: August 2019
Reviewed: Sep 8, 2019
Email Jaanika | 20-35 years of age | Experience level: first safari
After payment you will feel poor but after safari you feel that you are the richest person alive.
Here are the reasons why I have chosen Shemeji Safari:
(1) quick replies
(2) a proper PDF offer with descriptions, pictures and prices
(3) payment can be made to an European bank

We ordered 4-days lodge safari for 2pax.
The tour took us through Tarangire National Park, Ngorongoro National Park, Serengeti National Park & Ngorongoro Crater. If you choose the same trip, you better take your warm clothes with you (I mean winter jacket, seriously)!

Our guide Patrick was very skillful driver. You will experience some African massage. There are a lot of driving on different roads.
Accommodations were incredible. Dinners and breakfasts were delicious. I didn't like our lunch boxes as I saw what others ate for lunch (pasta, huge sandwiches, fresh fruits). I am very picky when it comes to food, so maybe you will not have the same issue during your safari. I still suggest you to buy some snacks for backup.

It is hard to describe all the emotions when you see wild animals in their natural environment. You cannot leave Africa without going to a safari. I recommend to do the safari with a local guide because they will take you to the best locations. They communicate with each other by radio to find most rare animals.
Elsa
–
ES
Visited: March 2018
Reviewed: Mar 28, 2019
Email Elsa | 20-35 years of age | Experience level: first safari
Amazing Safari!
This was our first safari experience so we were a little bit worried about what to expect. During the bookings process, the communication was very good and Emma helped us with all our questions. Upon arrival our driver Frank made us feel at home right away. Our 5-day safari was above your expectations. We saw so much wildlife. Guide Julius really had an eye for spotting the animals. It was an amazing safari and we hope to come back!
Disclaimer
All corporate and/or tour info is provided by Paradise & Wilderness , not SafariBookings