Shoebill Safaris
4.7/5 – 18 Reviews
Office In:

Size:

5-10 employees (Founded in

2006

)

Member Of:

AUTO

& ESTOA

Tour Types:

Custom mid-range & luxury tours that can start every day

Destinations:

Price Range:

$100 to $600

pp

per person

per day

(USD, excl. int'l flights)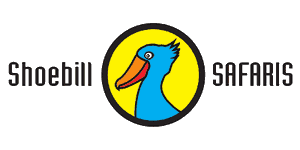 Request a Quote


for a custom tour
Your request will be sent directly to the operator
If preferred, you can contact the operator directly
Rating Breakdown
Saif
–
Visited: August 2023
Reviewed: Aug 14, 2023
Email Saif | 20-35 years of age | Experience level: 2-5 safaris
Magnificent Trip to Mabamba to see the elusive Shoebill
I went on a day-long birding trip with Shoebill Safaris to Mabamba swamps and Entebbe to spot the elusive Shoebill.

The trip was only for the day, but it will last very long in my memory. Being able to see the prehistoric Shoebill stood deadly still amongst the papyrus was truly magnificent- Shoebill safaris are definitely deserved of their name!

Firstly, Allen was very pleasant and easy to talk to and always responded to my messages swiftly (sometimes within minutes of me sending a message!). Shoebill Safaris were very flexible, initially I wanted to book the trip for a few days after my first inquiry, and Allen was very quick to organise everything. But then, due to an unexpected event I had to postpone the trip by a fortnight, which was equally easy to do with Shoebill.

Spending time at the swamps was so magical- you really feel like you're transported into a completely different Uganda. But I saw much more than just the shoebill, as I was able to see a plethora of other bird species in and around the swamps.

Then afterwards, to make the most of a trip to Entebbe, I was taken to the botanical gardens, where I saw yet even more bird species and got to enjoy the company of the vervet and colobus monkeys!

They set me up with a very knowledgeable guide Gerald who was exceptionally friendly and helpful. He even came to my accommodation the night before the trip just to make sure he knew exactly where it was (because it is not a well-known hotel) so that he could arrive on time in the morning without delay.

For a complete beginner, I definitely had a successful birding trip, which was principally due to Gerald's vast and impressive knowledge of the local avifauna. He was very apt at identifying all the birds we saw, even when he wasn't the one using the binoculars!!

Throughout the trip, Gerald made sure that I was comfortable and went out of his way to ensure that I made the most of my experience: whether organising lunch at a local restaurant so that I could enjoy the traditional food and fresh tilapia of Lake Victoria, buying fruits beforehand so that I didn't go hungry, or organising an extra walk around the swamps to try and spot some more birds - I really felt looked after.

Overall, I had such a tremendous and wonderful trip to Mabamba and Entebbe, and I have Shoebill Safaris to thank. Although there were some companies that were offering the experience at a slightly cheaper price (by about $10 or so), I still decided to go with Shoebill because of the warm customer service I received which was continued throughout the rest of my trip.

If you want to have a memorable experience with a knowledgeable and hospitable company- you don't need to look any further!!
Richard is accommodating, knowledgeable and good company
This is the 2nd time we have travelled with Richard, Covid rather delayed our trip, but we made it, and even extended to 3 weeks. Our guide and founder of the business Richard is the most knowledgeable guide we have met. He was helpful and supportive all the way along. We travelled from Entebbe to Kidepo and on to Murchison and then back down on the West side to Entebbe. Some times it takes a long to time to get anywhere (in a good way) as there are many stops, because Richard has so much he wants to show and share with you. Richard and Allen organised events throughout our trip which worked so well, village experiences (fascinating) waterfall hikes (go to Sippi Falls if you can) and Murchison Falls. The rhino tracking will say in our minds forever, meeting Luna and her baby was a beautiful experience. We stayed in a good range of accommodation - thank you for arranging the 2nd night at Murchison River Lodge Richard. Overall we saw a great variety of game and over 200 species of birds, we would definitely use Shoebill again for a 3rd trip to Uganda.
Peter
–
CH
Visited: January 2020
Reviewed: Feb 19, 2020
Email Peter | 50-65 years of age | Experience level: over 5 safaris
Excellent planning and wonderful experience
Everything beyond expectations!
Affordable price. Great lodges and wonderful gamedrives
Zoe Melvin
–
Visited: September 2019
Reviewed: Jan 30, 2020
Email Zoe Melvin | 20-35 years of age | Experience level: over 5 safaris
Fantastic trip tailored to what I wanted
I had such a wonderful trip with Shoebill Safaris. They were very accommodating of my last minute booking and changed around itineraries so that I could fit in both gorilla trekking and Murchison Falls in my short trip. My guide Ben was fantastic. Very friendly, easy to talk to and great at spotting wildlife. Cannot recommend this company high enough and I would travel with them again if I ever return to Uganda.
Alex Georgiev
–
Visited: September 2019
Reviewed: Oct 28, 2019
Email Alex Georgiev | 35-50 years of age | Experience level: 2-5 safaris
QENP with 31 students
Shoebill were amazing! We were taking 31 students from the UK to Uganda. After spending time in Kibale first, Shoebill took us on a 3 day trip to Queen Elizabeth National Park. An advance catering team had delicious food ready for us when we arrived at Mweya. Drivers were excellent, patient and had good wildlife spotting skills. Would definitely recommend!

Bettina and Andreas
–
AT
Visited: July 2019
Reviewed: Sep 12, 2019
Email Bettina and Andreas | 50-65 years of age | Experience level: 2-5 safaris
A dream came true, and so much more!!!
In short: great planning, perfect advice, super guide, wonderful experiences !!!

Long: I had the dream to visit the Mountain Gorilla since I saw the movie "Gorillas in the Mist" about 30 years ago.
At the Vienna Holiday Fair I had our first conversation with Uli and Richard.
I had already inquired with some providers before and noticed that in the proposed tours always a part was missing for me and even with Shoebill Safaris it was like that, but ....
It quickly became clear that we would have to do a "private tour" with our own guide as a couple. With all our special wishes we were certainly no easy customers! We wanted to spend a lot of time with the gorillas, the possibility of a gorilla habituation, where you spend up to 4 hours with the gorillas, was only offered by Shoebill Safaris. Even a few days in the form of homestay ashore to see many traditional activities and to participate, was unique.

Finally, due to budget constraints, we had to exchange some quarters for tents, which was a wonderful idea, the mix of lodges and tents was varied and fine!
Uli was already in the preparation for us by phone and planned everything with Richard wonderful!
As the time of the journey approached, we were a little nervous. When we were able to get in touch thanks to Uli's help to our guide Michael, this was perfect!
The trip was a total success!
Started with the warm welcome at the airport by our guide Michael, his caring support, his always punctual and thus stress-free organization of the days (we had always the evening before a short discussion with fine tuning depending on condition!), The many explanations about country and people and the many animals that we could already see during the ride, the wonderful game drives with Michael, who discovered as many animals as with eagle eyes and could always tell something about it. The highlight of the mountain gorillas, of course, was great, as expected, but we had already been very impressed with the observations before, so that the gorillas were far from the only highlight!

Towards the end of the 3 weeks we spent 3 more days with Homestay in an adjoining house of Richard's family! We were very warmly received, were allowed to try everything and were able to experience the different work up close.
Thanks a lot to Richard's family and friends with whom we had a wonderful time!
These days we were also allowed to support the project "Shoes and Trees" in a school, the kids were just adorable! (see https://www.big5-africatours.com/uganda-shoe-tree)
Now we are back home thinking happily and gratefully of these wonderful 3 weeks !!!


Mark B
–
Visited: July 2019
Reviewed: Jul 27, 2019
Email Mark B | 35-50 years of age | Experience level: over 5 safaris
Wonderful trip with excellent guide
The safari was excellent. The booking of the trip was very efficient and response rate was fast. Much effort was made to organise the safari we were looking for. The booked 3 day safari to Murchison Falls was excellent for our family of four. Our guide Ben was great. Very knowledgeable, attentive, friendly and helpful. He made every effort to show us the animals we wanted to see.
Dagobert
–
DE
Visited: August 2018
Reviewed: Feb 19, 2019
Email Dagobert | 65+ years of age | Experience level: over 5 safaris
We rent cars at Shoebill Safaries to reach different places in Uganda.
We are running a little project with school fees. Every two years we visit Uganda to meet our beneficiaries, look around the schools, discuss with the teachers, and meet our partner.
To reach all these places and to be independent from the puplic transport system with all its problems we need strong and reliable cars. We found such cars at Shoebill Safaris. We haven´t had any trouble during this time in Uganda, neither in the City of Kampala nor at any other place.
We are looking forward to contact Shoebill Safaris again, whenever we return to Uganda.

Knut Bartl
–
DE
Visited: October 2018
Reviewed: Feb 11, 2019
Email Knut Bartl | 65+ years of age | Experience level: over 5 safaris
The review below is the personal opinion of Knut Bartl and not that of SafariBookings.
This trip cannot be recommended at all.
This trip was completely unpleasant.The problem was the guide Abdul, the name GUIDE he does not deserve: unpolite, rude, egoistic, ill-tempered.He even did not know about my program that I have booked and payed. I had to tell him and fight for my program to be executed. Since I travelled with him alone I finally decided to accept everything he wanted to do, to avoid to make completely my trip a desastrious trip, not having any communication with him any more. This was not only my assessment. Two other groups offered me to join their groups and to leave Abdul.The high price of 2580 $ was completely overpaid because of this. I am thinking of asking for recompensation. I should have chosen Red Chilly Hideaway in Kampala as my alternative.
I cannot recommend tis trip at all.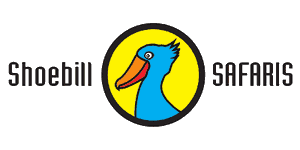 Reply
from

Shoebill Safaris

Posted on Feb 11, 2019

We knew there were problems with the guide at the beginning of the trip. After 2 days we asked him, if everything is ok or if we should change the guide.
Mr. Bartl told us that everything is fine now. Too bad, that he misinformed us.
We apologize for the inconvenience.
Jet
–
NL
Visited: December 2018
Reviewed: Feb 10, 2019
Email Jet | 20-35 years of age | Experience level: over 5 safaris
Recommandable touroperator
We had a nice trip with Shoebill Safari's too The Murchison Falls in the north of Uganda. We had good contact before the start of the trip and we were able to make some adaption to the standard planning. Our guide was a walking encyclopedia. He knew a lot of the country, the wildlife and especially the birds. By that the trip was very informative too.
Disclaimer
All corporate and/or tour info is provided by Shoebill Safaris, not SafariBookings
The tours offered by Shoebill Safaris are subject to their terms & conditions