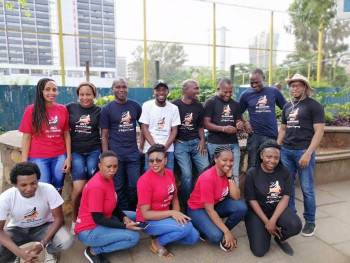 Bluerange Connect
4.7/5 – 161 Reviews
Located In:

Size:

20-50 employees (Founded in

2017

)

Tour Types:

Customizable private tours and fixed group tours

Destinations:

Price Range:

$115 to $350

pp

per person

per day

(USD, excl. int'l flights)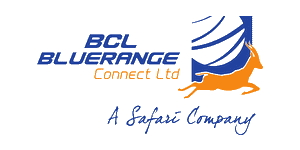 Rating Breakdown
Sri Sai
–
IN
Visited: August 2023
Reviewed: Sep 26, 2023
Email Sri Sai | 20-35 years of age | Experience level: first safari
The review below is the personal opinion of Sri Sai and not that of SafariBookings.
Good experience at low-cost
5 days, 4 nights Safari- Lake Naivasha, Lake Nakuru National Park, Maasai Mara
9 Friends

Our journey began when Musa and Evans, our guides, picked us up at the airport. They were punctual, and we were promptly escorted to the office from the airport. We settled the remaining payment, albeit with a delay caused by a credit card transfer issue. Eventually, we had to withdraw cash from ATMs in Nairobi, and it was nearly 11 a.m. by the time the payment was completed.

Initially, our itinerary included a visit to Ol Pejeta Conservancy and a late arrival at Lake Nakuru. However, due to the late start and the considerable travel time to Ol Pejeta, we opted to modify the plan. Instead, we visited Lake Naivasha on Day 1 and arrived at Lake Nakuru by late evening, a change we agreed to.

Couple of things to note here, in the itinerary, the hotels mentioned were changed citing upgradation, complaints etc the moment after the payment was done. We were in the office from 7 am to 10pm and we were told about these changes only after the whole payment has been done. We were disappointed about this as we expected these changes to be informed before hand.

Then the drivers were called and the MD had told the whole itinerary in front of them so that everyone is on same page (continue reading)

Day 1 was amazing, Lake Naivasha boat ride is worth the visit. Simply put, it's a curtain raiser to what is coming ahead. Got a chance to see Giraffes, Zebras, Water bucks, Hippos very closely. We were taken to hotel close to Lake Nakuru. The hotel was amazing. 3 Triple rooms. Great food, good accommodation and everything went well.

Day 2 Lake Nakuru early in the morning. Flamingoes, Rhinos from far, few Giraffes, bunch of Baboons, few Zebras, African buffaloes. Overall 3/5 given the great experience the previous day at Lake Naivasha. Started from Nakuru late in the afternoon and had a brief stop at Narok to shop snacks. Reached Hotel Mara Ndovu by late evening. 3 triple rooms, 2 rooms close to each other and one far off. In one room, there was no power supply and no hot water in 2 rooms. After complaining repeatedly, they were given another room the next day.
Day 3: Since there was running hot water in only one room, everyone had to take bath in only washroom
"The Washrooms are bad, bad, bad"- No latches, no hot water, only few power sockets working. The food was bad, very bad.
On one day, we made to wait for more than 2 hours for dinner.

Coming to Safari, the best day in the whole safari, Maasai Mara is amazing, one should visit Masai Mara to appreciate it's beauty. No photo can translate its beauty. 5 minutes into the Safari, spotted a Cheetah. A pride of 15 lions was spotted by afternoon. Giraffes, Zebras have become very a common sightings by evening. Went to the Great Migration spot, sadly, the migration was not happening. Clicked photos at Tanzania border

Day 4: Again the struggles with taking bath continued and we are used to it by now. Game drive in Maasai Mara, this day was bit disappointing as it didn't match the previous day's experience. Didn't spot animals until afternoon. Spotted a few lions and a cheetah by evening. We asked the guides to return after 2pm to Nairobi the next day to which they disagreed. We tried contacting the office and they have become irresponsive by this time, no proper response was given. The guides wanted to start before 11am the next day( as opposed to what was discussed on the first day)

Day 5: The closing day: Started early in the morning to Masai Mara. Spotted a few lions and other animals in few hours and returned from Masai Mara to Nairobi.

Made necessary arrangements for packed food.
Special mention to Guides- Musa and Evans, very knowledgeable and have done everything possible to help us and make our experience memorable
Overall, our safari experience was good, although there were understandable hiccups along the way

Charles
–
FR
Visited: August 2022
Reviewed: Aug 26, 2022
Email Charles | 35-50 years of age | Experience level: 2-5 safaris
The review below is the personal opinion of Charles and not that of SafariBookings.
Good for programing the trip, disorganized during the stay
We did the 9 days from SAMBURU to AMBOSELI via Masai Mara etc. Good value for money.
During the planning, the manager was very available, very responsive, very attentive. The pre-COVID deposit could be reused two years later...remarkable.
Then, it's more complicated... When we arrived around 11:00 p.m., we already had to pay the balance (normally expected at the office the next day). We paid cash in $, but the series were not homogeneous and they applied a discount... ($20, not huge, but for the principle...)
The accommodations are very heterogeneous. Some hotels were clearly not up to standard. NOT RELIABLE. Especially for the 2 nights on NAIVASHA where we even asked to change hotels (rejected...) We had paid fortunately for an upgrade to the MASAI MARA...
The game drives were fabulous, the guide remarkable! always looking for the best places for photos, etc. Always trying to fix the situations (error in booking hotels, excursions, etc.) He is for a lot in this trip. He constantly had to juggle between the program that BLUERANGE gave him and the one that BLUERANGE gave us... not easy... Until the last day, which ruined our feeling... lunch had to be included (written in our program) and in the end, we were left at Nairobi airport with 5$/p for lunch... very limited as we never discussed the prices.
We still have all the good memories given by Kenya: we were able to see all the animals; each park is different; we did the magic balloon ride in masai mara etc.
Therefore an advice: check the accommodation carefully, and give your program to the guide from the start, making him check each step.
Irina
–
TW
Visited: August 2019
Reviewed: Sep 14, 2019
Email Irina | 20-35 years of age | Experience level: first safari
The review below is the personal opinion of Irina and not that of SafariBookings.
Overall, it was a good safari experience!
We had a 7-day journey in Kenya, including 6 days on a safari tour.

First, let me share why we'd chosen Bluerange Connect Limited as our safari tour operator. After we had been victims of Mr. Otieno's fraud (Kenya Walking Survivors Safari company), we were looking for a reliable tour operator. It was our priority. At that time, Bluerange Connect Limited had a private tour we could afford since we decided to have a private tour vs a group tour. Plus, they could make adjustments to our itinerary and the price negotiations went smoothly and fairly. Secondly, Willis (the founder, I guess) responses were clear and in a professional way. Thirdly, it's easy to check the company's background. They combine safari tours with logistics which gives you the idea that the company has another source of revenue. If reliability and safety is your priority, IMO I think they're a very good choice.

Our first 3 days had lots of fulfillment in terms of sightseeing and game drives and it was full-day itinerary (until the dinner time: 5-6 pm). The rest of safari days were just 'half days'; everything was over around 2 pm. Most of the times, we just stayed in our hotel. I suggest everyone who's traveling to Kenya to confirm the details about every single day of their itinerary including the time when their drivers are off. That way at least you'll know that you'd have to spend your whole afternoon in a camp, hotel or somewhere in a nearby town (which is better to do accompanied by a hotel employee.)

On the very first days, I'd noticed some contradictions between what the itinerary price included and for what we actually had to pay. For example, on the first day, we had a city tour and the itinerary price included all three meals; breakfast, lunch, and dinner but we paid for those ourselves. Also, according to our itinerary, on the second day, the visit to Masai Mara village was included in the overall price of the tour and I took a screenshot of that fact in order to inform the office about that. We got a phone call with apologies about the confusion but we had to pay for the visit ourselves. I suggest anyone who's going to have a safari tour confirm this kind of payments with tour operators beforehand. And for tour operators, they should put more effort to avoid this kind of contradictions as it doesn't give an impression of professionalism.

On our fourth day, we'd suddenly learned from our driver-guide that they were changing him and the vehicle. He said that the company scheduled the vehicle inspection for tomorrow so he had to go back to Nairobi. We found that weird because that meant that the company didn't know he was on the safari with us? And so we asked this question and he couldn't explain anything as he was a freelance driver-guide. We were quite upset because
not only the guide was changed but also the hatch top van was gone which meant we could not do proper drive games. The office neither informed us in person; nor they brought any apologies. So I'd suggest safari travelers to avoid this kind of situation by making sure that the company you're traveling with.

As our new driver-guide arrived we asked him if he had water for us. He said he didn't have any water for us as the office didn't wire money yet but they were going to do so. When we asked when (because we were thirsty and the water in the hotel was sold like 4 times more expensive) we were told to go to our room and wait for it. As we thought the water would arrive in several hours or so we decided not to walk to the town to buy some in a supermarket. We were waiting and waiting until dinner when we saw our driver-guide who told us that he didn't buy water because the office didn't wire him money yet. So we had to buy our water from the hotel as it was already late to walk to the town. This is one more perfect example of bad organizing and service.

On a positive note, overall, it was an unforgettable experience as a safari traveler. I hope my review is useful somehow. Thanks for reading it. Cheers!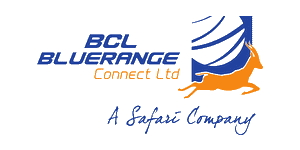 Reply
from

Bluerange Connect

Posted on Sep 16, 2019

Halo Irina,
We are sorry for the mix-up concerning all the arrangements especially your Daily Mineral Water.
We promise to improve on that next time. Thanks for the positive criticism and your endless support!
Disclaimer
All corporate and/or tour info is provided by Bluerange Connect , not SafariBookings
The tours offered by Bluerange Connect are subject to their terms & conditions