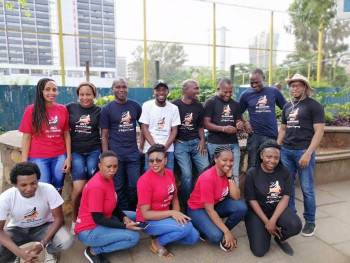 Bluerange Connect
4.7/5 – 161 Reviews
Located In:

Size:

20-50 employees (Founded in

2017

)

Tour Types:

Customizable private tours and fixed group tours

Destinations:

Price Range:

$115 to $350

pp

per person

per day

(USD, excl. int'l flights)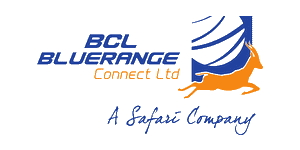 Sri Sai
–
IN
Visited: August 2023
Reviewed: Sep 26, 2023
Email Sri Sai | 20-35 years of age | Experience level: first safari
The review below is the personal opinion of Sri Sai and not that of SafariBookings.
Good experience at low-cost
5 days, 4 nights Safari- Lake Naivasha, Lake Nakuru National Park, Maasai Mara
9 Friends

Our journey began when Musa and Evans, our guides, picked us up at the airport. They were punctual, and we were promptly escorted to the office from the airport. We settled the remaining payment, albeit with a delay caused by a credit card transfer issue. Eventually, we had to withdraw cash from ATMs in Nairobi, and it was nearly 11 a.m. by the time the payment was completed.

Initially, our itinerary included a visit to Ol Pejeta Conservancy and a late arrival at Lake Nakuru. However, due to the late start and the considerable travel time to Ol Pejeta, we opted to modify the plan. Instead, we visited Lake Naivasha on Day 1 and arrived at Lake Nakuru by late evening, a change we agreed to.

Couple of things to note here, in the itinerary, the hotels mentioned were changed citing upgradation, complaints etc the moment after the payment was done. We were in the office from 7 am to 10pm and we were told about these changes only after the whole payment has been done. We were disappointed about this as we expected these changes to be informed before hand.

Then the drivers were called and the MD had told the whole itinerary in front of them so that everyone is on same page (continue reading)

Day 1 was amazing, Lake Naivasha boat ride is worth the visit. Simply put, it's a curtain raiser to what is coming ahead. Got a chance to see Giraffes, Zebras, Water bucks, Hippos very closely. We were taken to hotel close to Lake Nakuru. The hotel was amazing. 3 Triple rooms. Great food, good accommodation and everything went well.

Day 2 Lake Nakuru early in the morning. Flamingoes, Rhinos from far, few Giraffes, bunch of Baboons, few Zebras, African buffaloes. Overall 3/5 given the great experience the previous day at Lake Naivasha. Started from Nakuru late in the afternoon and had a brief stop at Narok to shop snacks. Reached Hotel Mara Ndovu by late evening. 3 triple rooms, 2 rooms close to each other and one far off. In one room, there was no power supply and no hot water in 2 rooms. After complaining repeatedly, they were given another room the next day.
Day 3: Since there was running hot water in only one room, everyone had to take bath in only washroom
"The Washrooms are bad, bad, bad"- No latches, no hot water, only few power sockets working. The food was bad, very bad.
On one day, we made to wait for more than 2 hours for dinner.

Coming to Safari, the best day in the whole safari, Maasai Mara is amazing, one should visit Masai Mara to appreciate it's beauty. No photo can translate its beauty. 5 minutes into the Safari, spotted a Cheetah. A pride of 15 lions was spotted by afternoon. Giraffes, Zebras have become very a common sightings by evening. Went to the Great Migration spot, sadly, the migration was not happening. Clicked photos at Tanzania border

Day 4: Again the struggles with taking bath continued and we are used to it by now. Game drive in Maasai Mara, this day was bit disappointing as it didn't match the previous day's experience. Didn't spot animals until afternoon. Spotted a few lions and a cheetah by evening. We asked the guides to return after 2pm to Nairobi the next day to which they disagreed. We tried contacting the office and they have become irresponsive by this time, no proper response was given. The guides wanted to start before 11am the next day( as opposed to what was discussed on the first day)

Day 5: The closing day: Started early in the morning to Masai Mara. Spotted a few lions and other animals in few hours and returned from Masai Mara to Nairobi.

Made necessary arrangements for packed food.
Special mention to Guides- Musa and Evans, very knowledgeable and have done everything possible to help us and make our experience memorable
Overall, our safari experience was good, although there were understandable hiccups along the way

Leonardo
–
IT
Visited: September 2023
Reviewed: Sep 13, 2023
Email Leonardo | 20-35 years of age | Experience level: 2-5 safaris
Incredible, very beautiful
fantastic experience with blue range connect. everything was perfect as we asked for our personalized safari (Masai Mara-Serengeti-Ngorongoro). as for the guides (moses) for the masai mara and (richard and papa) for the serengeti and ngorongoro they were all fabulous. the price for 10 days was very good and the lodges were beautiful, especially Engilerata Lodge Camp.
Best regards Leonardo and Lorenzo
Rodrick
–
NL
Visited: August 2023
Reviewed: Sep 7, 2023
Email Rodrick | 35-50 years of age | Experience level: 2-5 safaris
Great Safari in Kenia, value for money
We had a great safari with Blue Range. Visited multiple National Parcs with out driver/guide. Mozes was great, experieced driver and guide with al lot of knowledge about the parcs and species.
We booked with Blue Range because of the good price for an extensive safari. Well worth the costs. Fee improvement-remarks for Blue Range: 1. Never book Masai Mara Manyatta camp again: it's strongly in decay, 2. When changes to the itinary occur, communicate upfront instead of last minute and 3. We sometimes had the feeling that things had to be arrangend last minute by the driver, while had booked a complete tour upfront. That gives the idea that not everything has been arranged for in time (e.g: lodge not knowing how long we will stay and lodges not knowing what meals are included in our tour).
Jack
–
Visited: July 2023
Reviewed: Aug 21, 2023
Email Jack | 20-35 years of age | Experience level: first safari
Once in a lifetime experience
7 days, 6 nights safari

Arrived early morning and got free transfer to our niarobi hotel.

Accommodation was basic, but very much fit for purpose and allowed easy access into the nature reserves (which is what you are here for!), electricity is in short supply in some of these areas so a battery bank is recommended as they only turn on the power for a few hours. Other than that the staff at each place were fantastic and we enjoyed each stay.

Food was simple, but very nice at each stop and accommodation. Primarily consisted of rice, potato, two types of vegetable, a meat dish and fruit for dessert.
Packed lunches were available vegetarian and gluten free!

Transport was well driven and comfortable. Our driver Martin was incredibly knowledgeable about Kenya and the animals we saw. He couldn't do enough for us.

Side trips:
Boat trip was ok , didn't see much wildlife and was $20 per person, BUT the hotel we sailed from fed the hippos in the lake which was incredible!

Cycling tour of hells Gate was beautiful with a gradual downhill for about 1.5 hours, then a gradual uphill climb back. You get to see zebras, giraffes and warthogs up close and see pride rock that lion King was based on.

Massai village was a fantastic experience, incredibly welcoming and interesting, with tours of there houses and traditional dance. Highly recommended.

National parks are incredible. It's the reason you go to these areas and they do not disappoint.

Expect your itinerary to change as a lot of people we met had last minute changes. Also there are NO evening game drives contrary to the itinerary.

In terms of value for money, I couldn't recommend this more, but roll with the changes, a lot of them the tour company has no choice about as they are doing it on a budget.

It's a trip of a lifetime.

Hitesh
–
IN
Visited: August 2023
Reviewed: Aug 19, 2023
Email Hitesh | 35-50 years of age | Experience level: first safari
GOOD BACK UP AND GOOD RESPONSE ALWAYS
ALL SORTED IN VERY GOOD MANNERS 5 NIGHT MASAI LAKE NAKURA LAKE NAVISHA TRIP WAS GOOD,aseta was very good in helping ,wl come back soon
Harleen
–
Visited: July 2023
Reviewed: Aug 16, 2023
Email Harleen | 35-50 years of age | Experience level: first safari
On point
From requesting quote to arranging trip to finally attending safari Bluerange were extremely professional. They listened to everything we wanted and ensured our trip met all our requirements. Our tour guide (Derek) was the best he went out of his way to make our safari amazing, never minding any extra pit stops we required and when we had issues with accommodation at the lodge he sorted it all out without any inconvenience to us. We booked our travel with Bluerange 6 months in advance and faced no changes in iternary or cost so would recommend them highly for service and reliability.
Yanhang wang
–
CN
Visited: July 2023
Reviewed: Jul 25, 2023
Email Yanhang wang | 20-35 years of age | Experience level: first safari
perfect
Overall the trip from 0715to 0724 is quite perfect, we met a lots of gorgeous moments in this safari, like chasing traces to find lions and saw a lot of tender and beautiful, or crucial cruel moments in the animal world; which is thanks a lot to the driver guider John, who always can find good spots to capture nice pictures and try his best to get us to the animals we want to see, also he has some sense of humor and very good driving skills.
For the safari company also quite nice,pick us in the airport and being warm to us, the price is also highly cost effective.
Overall it is quite a nice trip, the safari trip would be one of my beautiful memories. Highly recommend and hope to have a chance to visit Kenya again.
(Could also get some coca colas next time XD
Wei Sheang
–
MY
Visited: July 2023
Reviewed: Jul 13, 2023
Email Wei Sheang | 20-35 years of age | Experience level: first safari
Everything was well planned.
I recently embarked on an unforgettable journey to Kenya, and I want to express my heartfelt gratitude to Bluerange Connect for their exceptional itinerary planning and unique travel experiences.
PHILIPPE
–
FR
Visited: June 2023
Reviewed: Jun 13, 2023
Email PHILIPPE | 50-65 years of age | Experience level: first safari
Serious,friendly and efficient: The best
All was perfect and we are very happy of our expérience. And a special thanks for Stanley who was the best driver, guide with nice mood and smile. Each day was a différent expérience, all was manage very well.
We can not expect more, we recommend Blue Range
Lin T
–
Visited: May 2023
Reviewed: May 22, 2023
Email Lin T | 65+ years of age | Experience level: over 5 safaris
Great budget safari company with good communication
Bluerange Connect are reliable, friendly and knowledgeable. We had great communication before & during our 6 day trip and the budget tour exceeded our expectations. Guided tours of the chosen game parks were excellent & our driver was very knowledgeable. The accommodation was very comfortable with our hosts giving clear & concise guide lines regarding times of power outages, dinner time etc. Limited Wifi was available at most camps. I can definitely recommend Bluerange Connect for an honest budget safari with great service
Disclaimer
All corporate and/or tour info is provided by Bluerange Connect , not SafariBookings
The tours offered by Bluerange Connect are subject to their terms & conditions