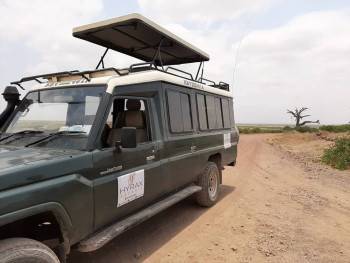 Hyrax Safaris
4.9/5 – 162 Reviews
Located In:

Size:

5-10 employees (Founded in

2018

)

Tour Types:

Custom mid-range & luxury tours that can start every day

Destinations:

Price Range:

$80 to $400

pp

per person

per day

(USD, excl. int'l flights)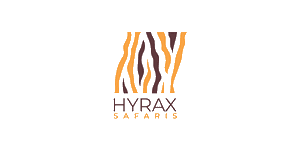 Samarth Singh
–
IN
Visited: March 2023
Reviewed: Apr 1, 2023
Email Samarth Singh | 20-35 years of age | Experience level: first safari
Highly recommended!
Last month we booked a tour to Kenya with Hyrax safaris. We covered Lake Naivasha, Lake Nakuru, and Masaai Mara. Our experience with Hyrax was amazing. Their team of experienced professionals is passionate about creating memorable experiences for their clients, and their attention to detail and commitment to customer satisfaction is unparalleled. During our tour, Roselyne, the owner of Hyrax Safaris, was incredibly helpful in planning our trip and took care of all the minute details, allowing us to relax and enjoy the experience. Even while our tour was ongoing, Roselyne was very fast in responding to any communication, demonstrating her dedication to ensuring our trip was smooth and enjoyable.

Undoubtedly, one of the highlights of our tour was our guide, Dan. He is a true professional who goes above and beyond to ensure that his clients have a safe and enjoyable trip. His impressive knowledge of the area, wildlife, and culture was evident as he shared his insights and answered our questions with enthusiasm. Dan's speed and efficiency in navigating through the terrain allowed us to make the most of our time and experience the stunning landscapes and wildlife. Thanks to his expertise, we were lucky enough to spot a Black rhino within three minutes of entering the reserve.

We were also impressed with Denis, our guide on the last day, who was very knowledgeable and pleasant. He gave us a detailed city tour, covering all the important places in the city of Nairobi.

Overall, we highly recommend Hyrax Safaris to anyone looking for a well-planned and guided tour in Kenya and Masaai Mara. Roselyne's amazing planning and coordination skills, combined with Dan's outstanding guidance, make for an exceptional experience. If you are planning a trip to Kenya, we would highly recommend asking Roselyne if she can get Dan for you as your guide as he truly made our trip unforgettable.
Roger
–
NL
Visited: March 2023
Reviewed: Mar 9, 2023
Email Roger | 20-35 years of age | Experience level: first safari
THE best tourguide to Masai Mara!
We only had a week in Nairobi and it was difficult to squeeze Masai Mara and Amboseli in one week. After a lot of browsing on Safaribookings.com I came across the company Hyrax Safaris. After reading positive reviews, I send them a request for quotation, Roselyne was real quick with a reply and after sending her a lot of questions we decided to book the 3 day tour to Masai Mara.
Roselyne even helped us with booking other activities, not related to the tour! Really kind and helpfull because we were not able to make the reservations from the EU.

Early in the morning Pirrah picked us up at the hotel in a really cool Safari jeep, and after an amazing trip he brought us back to the hotel. Zero stress and no difficulties to get to a meeting point.
If you're looking for the best driver and guide in the Masai Mara (and Amboseli!) you need to have Pirrah, he's so good in finding wild life and explaining everything about the area! He even knows all the other guides in the area, and they help each other in finding wild life. He even tried to make a bet, if we were able to find a lion before he did.. we would get a $1.000,00 -impossible..!
We had an amazing time and I highly recomment that you contact Hyrax, you will experience their expertise and warmth from from their company.

Enjoy your trip and I hope you will have the same wonderfull experience with Hyrax!
Peter
–
SE
Visited: December 2022
Reviewed: Jan 31, 2023
Email Peter | 50-65 years of age | Experience level: over 5 safaris
A very good safari to Masai Mara
We had a very good driver, we saw a lotta of animal including leopard and cheeta. The accomodarion in tents were very good.
Janez
–
SI
Visited: January 2022
Reviewed: Jan 11, 2022
Email Janez | 20-35 years of age | Experience level: over 5 safaris
Guide Ben provided with virtually everything. Nice accomodations, great service for a super price!
We were able to see all the featured animals of Maasai Mara… Great and amusing guidance by Ben, cozy accomodation at the camp and the masai ladies cooked very well.
Dominik
–
PL
Visited: October 2021
Reviewed: Nov 9, 2021
Email Dominik | 20-35 years of age | Experience level: first safari
Memorable experience, 4 day safari Masai Mara and Lake Nakuru
Fully recommended safari tour operator. Roselyn provided all information and support before booking that trip on short notice. She was very responsive and patient. No problems with fitting safari plan to our needs and budget. We had private trip with experience guide Peter.
Carine
–
FR
Visited: October 2021
Reviewed: Oct 13, 2021
Email Carine | 35-50 years of age | Experience level: over 5 safaris
Very serious safari compagny
I booked a 2 day private safari to ambolesi before leaving kenya because i didn t want to spend my 2 last days in Nairobi...and i don t regret it...my 2 days was amazing...the lodge was very good, i saw many animals and peter my driver stopped when i wanted to take pictures...he was very patient, very friendly...very good driver and he does his best to satisfied me...Roselyne was also very helpful to organize my 2 last days...it was difficult because i had to do a pcr test and she helped me, she called for me the hospital, i appreciated it, she always answered very fast to my emails ...also what i liked was the programm didn t change , it was the plan no changing at the last time...and peter was always on time...it is important to notice this because sometimes it is not the case in Kenya...i recommend this safari compagny
Siamak
–
IR
Visited: August 2021
Reviewed: Aug 24, 2021
Email Siamak | 35-50 years of age | Experience level: first safari
Absolutely Amazing 7 days Safari
We had a six-night, seven-day trip that included Masai Mara, Naivasha, Amboseli and Tsavo.
We chose the lodges from some of the suggestions that Rosalyn gave us, and we are very grateful for Rosalyn's suggestions.
We were given good cars with great drivers Peter and Martin who showed us everywhere quite patiently.
Unfortunately, our luggage remained at the previous airport and we received it two days later, Rosalyn worked very hard and followed up on sending our luggage.
Definitely, if any of my friends decide to travel to Kenya, I will introduce this company
Leroy
–
Visited: August 2020
Reviewed: Nov 27, 2020
Email Leroy | 20-35 years of age | Experience level: over 5 safaris
Very clear plan, caring to customer needs and always ensuring fun is part of the package
Hyrax Safaris is always on constant communication with their client. The service is fully satisfactory and the trips go beyond expectations.
vertical integrator
–
DE
Visited: August 2019
Reviewed: Sep 25, 2019
Email vertical integrator | 20-35 years of age | Experience level: first safari
Tom the tour guide was a legend! - amazing experience, good value for money!
Communications:

The communication was very good! Our agent responded very quickly and answered all of our questions. Also, the agent was very flexible about the payment and met us at an agreed-upon destination to collect a deposit, which saved us a lot of effort. We paid the remaining amount upon arrival. Great!

Service:

The service was satisfying. We got picked up at our hotel (even though they were a bit late). We arrived in time at the Masai Mara and had a very nice chat with our fellow travelers on the bus. Another big benefit was that not all seats on the safari van were taken which was splendid if you are a dutch boi with long legs (or any other national with long legs). At our arrival at the camp, we were served lunch, which was really tasty and then rested for an hour after. Then we headed out for an evening safari, which was an amazing experience. However, it was much shorter than described in the description and we spent a long time waiting to be granted entrance to the park. Dinner was also very nice, however, there were not many veggy options.

The second day was a full day game drive. It was amazing! We saw long bois, bouncy bois, bity bois, sleepy bois, many stripy bois and emo bois. We also saw parts of the great migration! It was great and was a dream come true. We also went to Tanzania for a photo stop, so I can cross that country off my bucket list ;-).

On the third and last day, we headed out very early (6 am) to meet with a Masai. We went to an amazing place to watch the sunrise. Then we headed to their village and they gave us a tour. They were very welcoming, they even allowed us to wear the Lion Head hat, which is a traditional thing in their culture. Afterwards, they tried to sell some souvenirs to us, but there was nothing special so we didn't buy anything. After that, he brought us back to the camp and we drove back to Nairobi.

Point for improvement:

First, I think that more time in the park on the first day is a must. We only spent 1-2 hours, which was not what we were promised. Also, we had to explicitly ask for the tour to the Masai village, and our driver initially planned that we sleep in on the last day to take us back to Nairobi. That was not the plan!
Second, we had to go with a different van back to Nairobi. Not only were the people not amused to host us in their van, but the driver was also mad at us to have to drop us off and initially insisted to drop us off somewhere in Nairobi and that "we can take an Uber back to your location". In the end, he dropped us off at our place, but you could feel that there was a hostile atmosphere in the van. Not our problem...

Lastly, more time in the park (as described) would be great. At least living up to promises.

All in all, it was an amazing experience for good value! I suggest this safari to everyone who doesn't have much money but would like to do a big safari!




Rohit
–
AE
Visited: August 2018
Reviewed: Aug 14, 2018
Email Rohit | 20-35 years of age | Experience level: 2-5 safaris
The review below is the personal opinion of Rohit and not that of SafariBookings.
Pathetic..Waste of Money and Time
Unorganised and unprofeasional. Dont use the service else you will end up wasting your time and money. We experienced of disappointment

1. Driver didnt paid for the lunch om the way to Masai mara from Nairobi.
2. Driver didnt paid for the park entrt fees and was caught by ranger and we wasted our first day of safari
3. We were transferred to a different tent with no attached shower at midnight and also they were fighting with us when we said we will not go to a different tent. It was not safe to be at there at that time
4. I ordered cake for my wife but they forgot to make it and are yet to refund me the money
5. We are vegetarian an we confirmed that since beginning and yet we were given Nin-veg food.
6. Our Vehicle did not had radio , so following the rest was out of question.


Overall it was a terrible experience wherein nobody was there to take our call and listen our problem. The agency did not bother to take our call.
There was another girl from Mexico who joined us on third day and she experienced the same.
Disclaimer
All corporate and/or tour info is provided by Hyrax Safaris, not SafariBookings
The tours offered by Hyrax Safaris are subject to their terms & conditions