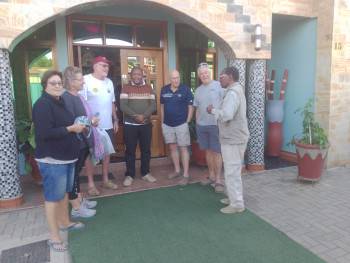 Royal Tiger Tours and Safaris
4.4/5 – 45 Reviews
Located In:

Size:

50-100 employees (Founded in

2013

)

Member Of:

TATO

, TANAPA & BRELA

Tour Types:

Customizable private tours and fixed group tours

Destinations:

Price Range:

$195 to $750

pp

per person

per day

(USD, excl. int'l flights)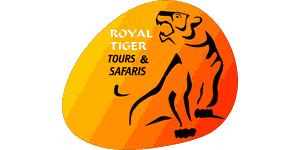 Royal Tiger Tours and Safaris
Fiona Kenny
–
Visited: March 2022
Reviewed: Apr 7, 2022
Email Fiona Kenny | 50-65 years of age | Experience level: first safari
First class service
Fantastic safari led by Emmanuel. His enthusiasm and genuine love of the animals was evident. He was so informative which added to and enhanced our experience. Overall customer care was excellent. Can highly recommend Royal Tiger Tours and Safari's. John arranged everything perfectly for us and kept in touch making sure that everything was going well.
A trip we will never forget.

Najm
–
FR
Visited: November 2021
Reviewed: Jan 9, 2022
Email Najm | 20-35 years of age | Experience level: first safari
It was a great experience a good stay.
It was a great experience a good stay. All the deal was well respected the accommodation the transport the hotels ...
Also John helped us to move around to make the exchange
, make a phone chip as well as at the pharmacy to take medication.
Really it went well!

(automatic translation from French)
Shuaa
–
AE
Visited: December 2021
Reviewed: Jan 9, 2022
Email Shuaa | 35-50 years of age | Experience level: 2-5 safaris
Excellent
Amazing safari trip. Yes Our guide was professional and kind.
Skyler
–
US
Visited: January 2022
Reviewed: Jan 8, 2022
Email Skyler | 20-35 years of age | Experience level: first safari
Incredible, affordable, once-in-lifetime experience
Thank you John! He was very organized; picked us up promptly from the airport. We left the next day early in the morning. The elephants playground was incredible to start with. The camp we stayed in that night was top notch. They included an African show that night at the camp. The next days drive to the Serengeti was long but sooooo worth it. As soon as we got in we saw a herd of lions on top of a HUGE rock, like in the lion king!!! Then the next day we saw a cheetah take down a gazelle… WOW. Something I'll never forget. We competed our trip in Ngororo (spelling?) crater.. we we saw the last big 5, the rhino. Chicho was our guide. He was so good other drivers started following him bc he was an expert at finding the animals. Request him if you can! Thank you again John for memories we will never forget :)
Sky and Roza
Yasmin
–
US
Visited: November 2021
Reviewed: Nov 18, 2021
Email Yasmin | 20-35 years of age | Experience level: first safari
Amazing Experience!!!
My husband and I arranged everything through John and he helped accommodate all our stays as requested making our anniversary trip very special. Our safari Guide Emanuel was AMAZING. He truly made this a wonderful experience going out of his way to make it a truly memorable trip. Emanuel really knew his way around the trails which allowed us to get a full experience and see more wildlife than we could have hoped for. Having an experienced guide is a huge asset on a trip of this magnitude and having one that is kind and open to making a ton of stops along the way made it all the more enjoyable.
Adam Kennedy
–
US
Visited: October 2021
Reviewed: Oct 25, 2021
Email Adam Kennedy | 35-50 years of age | Experience level: first safari
Awesome Experience
I had an awesome experience from start to finish. Jon made everything happen and communicated well throughout the whole process. The drive Frank, I cant say enough good about him. He knows the parks and where to spot the animals better than most!!!
Amélie
–
FR
Visited: September 2021
Reviewed: Oct 17, 2021
Email Amélie | 20-35 years of age | Experience level: first safari
Perfect
Verry good experience and seriously compagnie. I recommend, we plane took the option to 6 in the car and it was great.
Nikoline
–
DK
Visited: July 2021
Reviewed: Jul 9, 2021
Email Nikoline | 20-35 years of age | Experience level: first safari
No royal over this, only scam!
Me and my boyfriend went to Tanzania to go to a safari. We had used so many hours finding the best deal.

We wrote a lot with the man John, and we agreed with the price 1125usd pr pax.

We paid for a flight to Arusha, and accommodation before the safari.

12 hours (at 8pm) before the safari started, John came to the place we stayed, saying he wanted 2000usd pr pax more!! He said he didn't knew that the price of the national parks had changed because of high season.

We discussed a lot, and the only alternatives he could give us, where worse accommodations and we still had to pay 45usd more!!

When we didn't agreed with this, because we had a deal on 1125usd, the only option he said was to canceled the trip.

1 day before the trip got cancelled he told us we had to pay for the safari, so we made a bank transaction to him.

When we wanted our money back because he cancelled the trip, we could not have all the money back, because he didn't want to pay the transaction fee (that we had payed, so he could get the money quick). So the only option was that we had to pay for the fee to get some of our money back!

Afterwards we found out that the price change caused by high season, was something everybody in Tanzania knew about and had known for several month, so it was a total scam that he said didn't knew, he only wanted more money!

Worst experience ever! Don't book safari with the company!
Emil
–
DK
Visited: July 2021
Reviewed: Jul 9, 2021
Email Emil | 20-35 years of age | Experience level: 2-5 safaris
Worst safari experience thinkable
Me and my girlfriend went to Arusha, where we had planned a 4 day safari to 1125 USD per person - we got picked up at the airport, everything was very nice.
We had agreed on a private tour with some good accommodation, and we thought it was a good deal. at 8 PM the day just before safari, John, the guy we had discussed the price with, wrote a message to me on WhatsApp saying that we should talk.

He got to our hotel and said that we wouldn't be able to do the safari with the accommodation that we had agreed on, if we wanted to do the safari we would have to pay 200 USD more..

Of course we didn't wanna do that since we agreed to a certain price.
John tried to make some alternatives, where the accommodation would be a bit worse, and we still had to pay 45 USD more, even tho the places were significally worse.

We took all the way to Arusha/Kilimanjaro just for the safari, that we already paid 2250 USD for.

We didn't come to any agreement and therefore we both decided it would be best to just cancel the safari. John didn't want to transfer the money back to us, as the fees for international travel would cost him money, and withdrawing the money would be 1.44% that WE had to pay, even tho it was him screwing the safari.

We therefore only got 2217 USD back, and not the full 2250 USD.

We really felt like being scammed, and would therefore not recommend this company to anyone.

Best part of the whole experience was getting the 2217 USD back.

In total we spent 111 USD getting to Arusha and paying the fee for international money transfer, just for the safari to be cancelled.

And still John didn't want to pay the 1.44% that the cash withdrawel would cost.
I recommend to find another operator.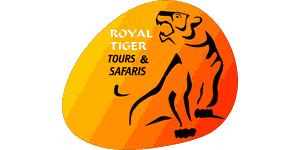 Reply
from

Royal Tiger Tours and Safaris

Posted on Jul 16, 2021

Hello Customer

Thanks much for taking time to write the review for your tour experience with us, we much appreciate it as we use the feedback to improve our services so that the same mistake may not never happen to all our future customers.

We Value your Feedback

Regarding to the complain

First of all you contacted us for the tour just 24 hours before arrival and ask us for the safari, were we picked you from Kilimanjaro airport to your own booked accommodation in Arusha for further negotiation and payment of your Safari, we picked you with our safari jeep and driver guide with our own costs without any reservation made from you and at last you didn't pay anything for best pick up which we offer you and drop you to the Hotel white house of Tanzania which was far from Arusha town at our own costs.

Second the amount that you paid $1125pp was not enough for 4 Days Lodging Tanzania Safari in Tarangire, Serengeti and Ngorongoro Crater with 4 stars accommodation as you wanted instead we showed you all the invoices for lodges and Park fees breakdown and we finally find that if you pay us $1125pp because I got the best offers from all lodges that it will okay to operates but instantly we found there were increase of park fees and then we told you to be so kind and add $163 pp which was the deficits, but you told us that your budget was not allowing you to adds anything since you was two students while for us the service provider and the park will not listen us, instead to lower the prices we asked you to Changed some accommodation 2 nights at Marera valley lodge to two nights at Fanaka Lodge to solve everything so that we finnish the deal and we could top up the deficits by our side but finally you said also the accommodation suggested is worse while your budget was not even enough for private tour with budget camping accommodation. For sure by our side your reviews is disappointing us we never slept to work hard to make you happy but finally you did not appreciated and posted two bad reviews about us which is totally unfair.

Also the National Parks raised park fees not because of the high season but the national park authority raised the park fee from July 2021 to July 2022 and this is what's caused your bad experience and this affected all future booking and reservation so all customers should understand and clear the differences but for you its sad instead you cancelled the Safari and posted bad reviews (In order to ensure that all bookings that travel from the 1 July 2021 are financially accurate, our team is editing all the relevant rates. We will be sure to provide you with any updates as we review the reservations).

Third, Its not us who cancelled the Safari as you laid as we are looking for customers and we showed you several options to fits with your budget even to to short the safari to 3 Days then we return some amount to you but you refused everything and tell us to return your money which we managed to do it very faithful and we did not paid $33 which as bank surcharge since we offered you free airport transfers and thought that you will appreciate to compasate.

Fourth, after we give you your money back at the last hotel which was also far were we use our own costs to find you we also found the bad expensive as bad tourist which make us sad as we're unlucky to meet you we always wish to guarantee best service to our customers.

OUR BEST ADVICE MESSAGE TO OUR CUSTOMERS
We would like to take this opportunity to advice all customers to make enough research before booking the safari and avoid some bad reviews on tour selection since there are some customers who got uncorrect informations about Tanzania Safari prices and finally they want to go with the prices which is not enough for Safari and all of this kind are the one that are reviewing bad comments.

Dear Emil apart from all the inconveniences happened while planning your Safari with us we sorry we are in contact with you all WhatsApp so that we can solve and hope to travel with you again and we clear the differences.

We will be in contact to discuss further with you please accept my sincrely apology and hope that this hasn't put you off a return to stay with us again.

With Best Regards

John
Lena
–
SE
Visited: March 2020
Reviewed: Sep 13, 2020
Email Lena | 50-65 years of age | Experience level: first safari
Amasing trip with the best service from our guide and cock .
Safari was very good They do the best to find and see so many animals as possible.
Disclaimer
All corporate and/or tour info is provided by Royal Tiger Tours and Safaris, not SafariBookings