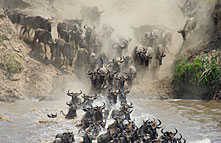 Almighty Kilimanjaro
4.9/5 – 121 Reviews
Office In:

Size:

20-50 employees (Founded in

2013

)

Tour Types:

Customizable private tours and fixed group tours

Destinations:

Price Range:

$220 to $1,500

pp

per person

per day

(USD, excl. int'l flights)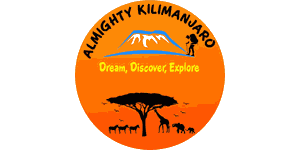 Request a Quote


for a custom tour
Your request will be sent directly to the operator
If preferred, you can contact the operator directly
Clare Donald
–
Visited: July 2023
Reviewed: Jul 30, 2023
Amazing care and support, but good fun too.
I recently descended from Kilimanjaro with my son (we both made it!), and we could never have done it without the amazing support and care for detail from our two guides, Swalehe and Muntari. Their whole team looked after every detail - we ate well, we were encouraged when the challenge was particularly hard, and the experience felt like being part of a family. Hugely grateful to them for making it such a special holiday.
Beth
–
Visited: July 2023
Reviewed: Jul 25, 2023
Email Beth | 20-35 years of age | Experience level: 2-5 safaris
Absolutely incredible!
Absolutely incredible! I went on a solo trip but didn't feel alone at all. The guide was incredible and allowed me to set the pace of the trip.
All the porters/chef/waiter were so friendly and happy to help.
The views were unbelievable and the route I took enabled me to see the different terrains of the mountain.
Cannon
–
US
Visited: July 2023
Reviewed: Jul 12, 2023
Email Cannon | 20-35 years of age | Experience level: first safari
Affordable, high value experience - highly recommend!
The entire team was incredibly friendly and prioritized our safety and experience. We were happily surprised by the quality of the three warm meals per day - they were well balanced nutritionally and absolutely delicious! The crew who did camp setup and takedown were a well oiled machine. Aside from setting up our sleeping bags and packing our day packs, they took care of the rest. On the trails, we felt like we were led by guides who had years of experience and were true experts of the terrain. During difficult sections, they quite literally would hold your hand if you needed some extra support. Overall, we were very impressed by the service of the crew. Specifically, there was one member assigned to serving our meals and filling our water bottles - he actively anticipated our needs and went above and beyond to fulfill them. Despite various levels of English, many crew members made an effort to interact with us and enhance our trip. We would recommend this group if you are looking for an affordable, yet high-value experience.
Alex
–
CA
Visited: June 2023
Reviewed: Jul 3, 2023
Email Alex | 20-35 years of age | Experience level: first safari
Amazing experience made unforgettable by our guides and crew
This was an absolutely incredible experience, make unforgettable by our amazing guides Muntari, Swalehe, and Jackson. They were tons of fun and always good for a laugh, but at the same time they made me and the team feel safe and well taken care of at all times. "We got you" was their motto, and they did not disappoint. They genuinely cared to make sure our needs were met, and they were determined to get us all to the summit, which they did!

Props are also due to the cook and the amazing porters who worked tirelessly to support our expedition, never once complaining and always with a smile on their face. These guys did the same trek as us but with 10x the carrying load and way less sleep. Genuinely humbling to witness these guys do all that and still go above and beyond to cater to us guests. These are the unsung heroes of Kilimanjaro.

Kilimanjaro is so beautiful and challenging the mountain itself will guarantee an amazing experience. But Muntari, Swalehe, Jackson, and the rest of the gang truly made this unforgettable for myself and the rest of the group. I feel like I owe these guys my life!
Ifan
–
Visited: June 2023
Reviewed: Jun 28, 2023
Email Ifan | 20-35 years of age | Experience level: 2-5 safaris
Accommodating, adaptable, responsive, and responsible
With ample operators from which to choose, I'm immensely glad I stumbled upon Almighty Kilimanjaro when organising a trip to Kilimanjaro. Accommodating, adaptable, responsive, and responsible are but few of the very positive attributes they brought to the table whilst enabling myself and one other to enjoy the Machame Route in five days as opposed to the usual six (upon our request). Both our guides were of high calibre and kept us entertained and informed throughout our trip, providing additional support when the effects of high altitude joined the party. Furthermore, the quality of food was astounding considering our remote location, and the friendliness and easy-going nature of the porters was never in doubt. To summarise, Almighty Kilimanjaro provided a truly excellent experience in tackling one of the seven summits and are a provider whom I would wholeheartedly recommend and gladly use again. Thanks!
Eliud Sschwazniger
–
US
Visited: May 2023
Reviewed: Jun 7, 2023
Email Eliud Sschwazniger | 50-65 years of age | Experience level: 2-5 safaris
American in kilimanjaro
I must say, the experience met and exceeded most of my expectations.
In particular, I was very impressed with the quantity and quality of the food, as well as the availability of clean water.
All of the staff were very professional, and pleasant to work with.

Overall, an excellent experience that I would definitely recommend to anyone.
Davies Hernandez
–
US
Visited: May 2023
Reviewed: May 30, 2023
Email Davies Hernandez | 20-35 years of age | Experience level: first safari
Once in a life time experience
Almighty Kilimanjaro gave me, my family and my new friends an incredible experience travelling to Tanzania, and climbing Kilimanjaro. Setting up this trip was made incredibly easy thanks to Almighty's wonderful and friendly agents and accommodations before, during, and after the climb were always ensured thanks to Almighty Kilimanjaro

During the climb, Almighty Kilimanjaro went above and beyond the needs and desires of the group, constantly ensuring that we, the climbers, were safe, healthy, happy, and enjoying every bit of the travel up, down, and around the Kilimanjaro national park.
Roman
–
DE
Visited: March 2023
Reviewed: Mar 20, 2023
Email Roman | 35-50 years of age | Experience level: 2-5 safaris
Amazing experience, challenging and amazing at the same time
What can I say? This was an amazing experience! Thank you Jackson and Prosper from Team Almighty Kilimanjaro as our guides and the whole Team for all these days and your support at every time. Jackson planned the climb to the summit from Barafu to Uhuru perfectly, we reached Stella Point around 6:00 am which was the best possible sunrise to see. A little later we reached Uhuru Peak. Thomson was super nice and kind and managed our stays in the camps. We can really say we were glad to had such a great team to bring us up, we wouldn't be able to do this without them! Thank you so much for this life lasting experience.
Miriam
–
DE
Visited: February 2023
Reviewed: Mar 14, 2023
Our tour was great, can really recommend!
Our tour was great, can really recommend! We were three individual travelers and had a great crew with a great guide John!
Very reliable and great value for money
S Howell
–
Visited: January 2023
Reviewed: Mar 4, 2023
Email S Howell | 20-35 years of age
Great
I did the 8 day Lemosho route with Almighty Kilimanjaro which ended up being a solo trip due to unforeseen circumstances. Doing this climb solo was great as it allowed me to go at my own pace, taking as many or as little breaks as I wanted.

I really enjoyed this trip as my team were super helpful and amazing, and looked after me very well. My lead guide was Emanuel Mkumbo who was friendly and gave me lots of information about what to expect each day of the climb.

The porters were incredible and did such an excellent job of carrying and setting up camp each day. The cook kept me well fed, serving delicious two-course meals for breakfast, lunch, and dinner!!

The team went above and beyond to make sure I was comfortable and safe during my climb; they did everything they could to help me reach the summit, "one team, one dream" as they say.

Not only would I recommend climbing Kilimanjaro, I highly recommend climbing it with Emanuel and his team as you will be in friendly and safe hands. I would climb Kilimanjaro all over again with this team, and tip them double what I gave them as they really deserve it!
Disclaimer
All corporate and/or tour info is provided by Almighty Kilimanjaro, not SafariBookings