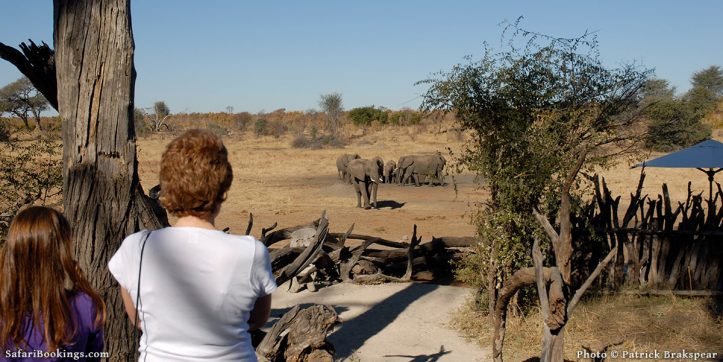 10 Considerations for Families Going on Safari

By
Patrick Brakspear
Patrick has been an Africa travel specialist, based in Australia, for over 10 years and prior to that was a safari operator in Mana Pools in Zimbabwe.
There are a number of challenges worth keeping in mind for families going on safari – not least of which will be cost! Here are few more considerations worth noting:
1. Minimum Age Restrictions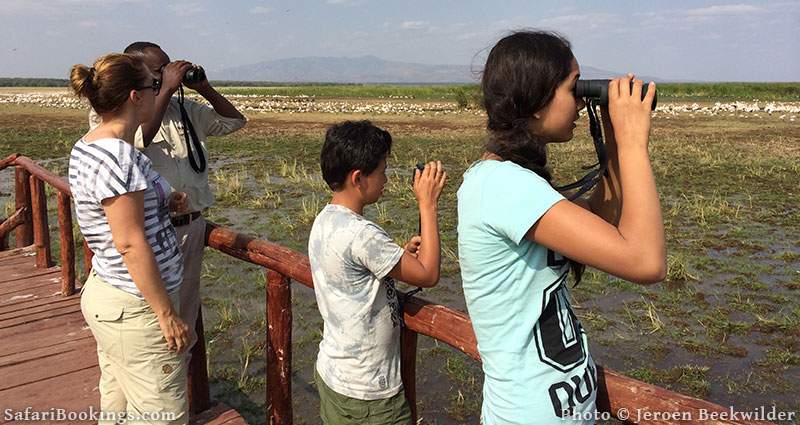 Families going on safari should be aware that although most safari camps and lodges welcome children of (nearly) all ages, some have a minimum age restriction of 4 and 12 years.
If you are booking through an Africa Travel Specialist, this will be one of the aspects taken into consideration when selecting the appropriate accommodation. However, if booking direct, you must be sure to check the relevant child policy with the camp/lodge.
2. Age Restrictions on Activities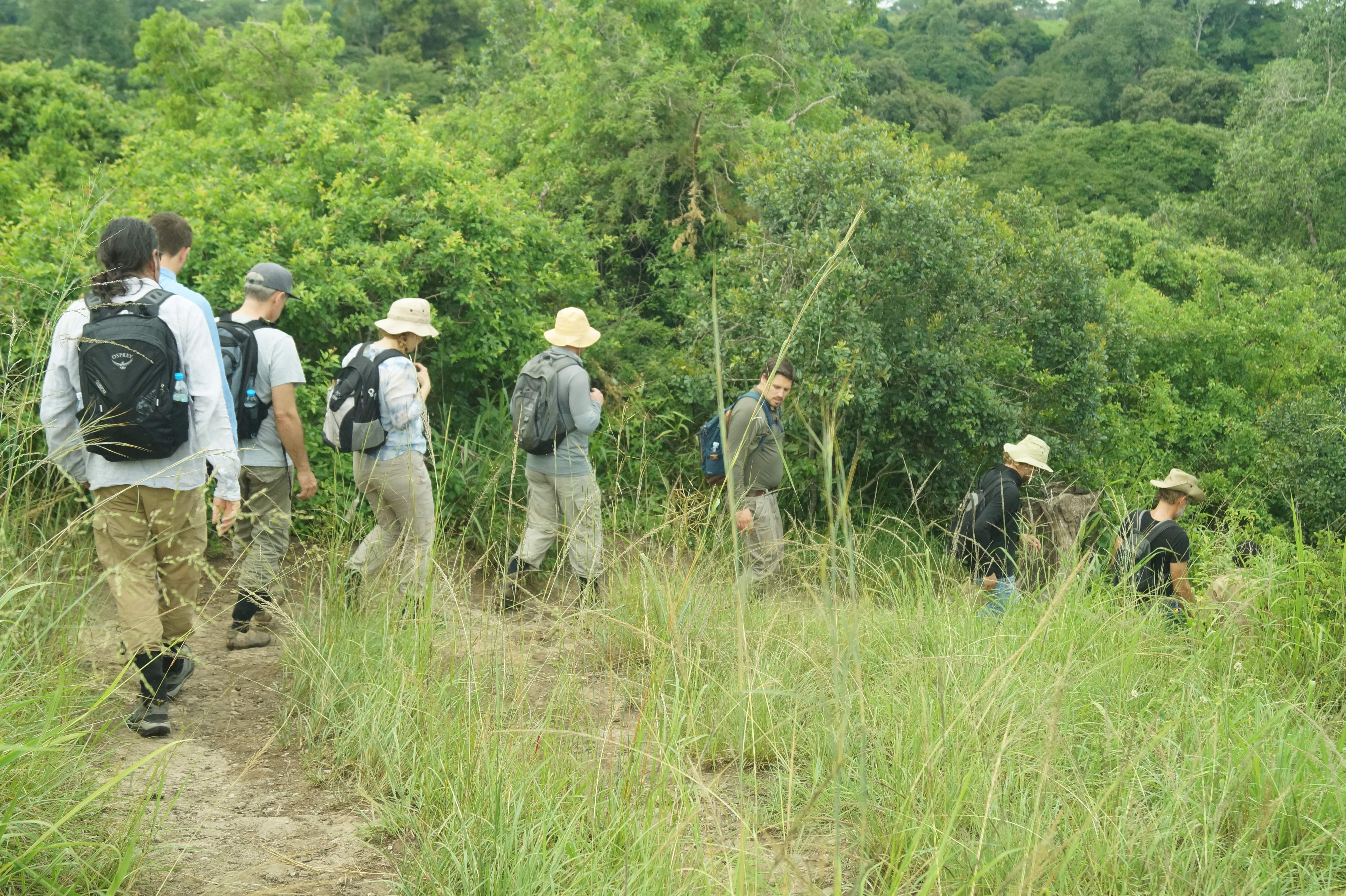 Not all safari activities are open to children of all ages. Gorilla trekking and white-water rafting, for example, have a minimum age of 15 years. Walking safari is another activity that can vary at  the camp/lodge's discretion and may relate to the prevalence of dangerous game. You may need to exercise your parental discretion when it comes to activities like walking, and canoeing or mokoros for that matter. This is an area of personal preference.
If you have teenagers, a few planned adrenalin-inducing safari activities may be just what is needed to keep them focused (and enjoying themselves)
3. Discounts for Children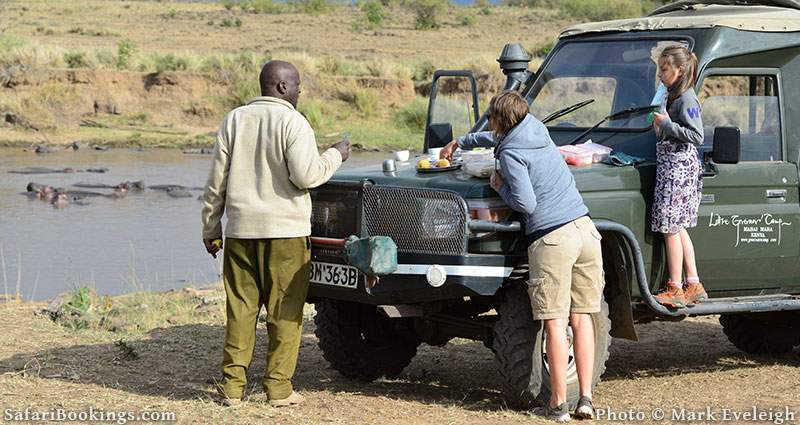 In terms of pricing, most safari camps/lodges consider anyone over 12 years of age to be an adult. However, please do not confuse this with minimum age restrictions or age restrictions that might apply for specific activities. So, children over 12 years of age generally pay adult fare. Very few safari camps/lodges offer discounts to children over 12 years, and even children under 12 years need to be sharing with an adult to receive a discounted rate.
4. Children's Activity Programs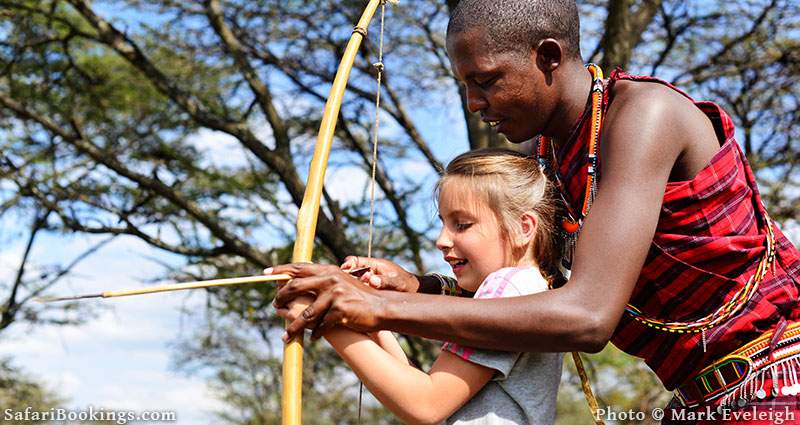 Many safari camps have now developed children's activity programs and some even have a dedicated guide for families.
For the ages of 4 to 8 years, these programs mostly consist of a guide who takes the children under their wing. They will entertain them with a range of activities around camp (including story-telling, painting/drawing animals, birding and bug collecting). And they will keep an eye on them while the parents go on a game drives or any other activity. This can then develop into short bush walks (or "poo walks" during which they help the children collect pods, feathers, insects and leaves. And it teaches them to identify different animal spoor and droppings) and game drives.
Most parents would like to share the many wildlife experiences with their children. When the children are a little older (8 to 12 years), they are able to fully appreciate going on a game drive or walk. To this end, it may be an idea to request a private vehicle if it appears that the camp (or your agent) has not already considered this. This way, you are not infringing upon other guests and can return to camp when the children have 'had enough'.
5. Private Vehicle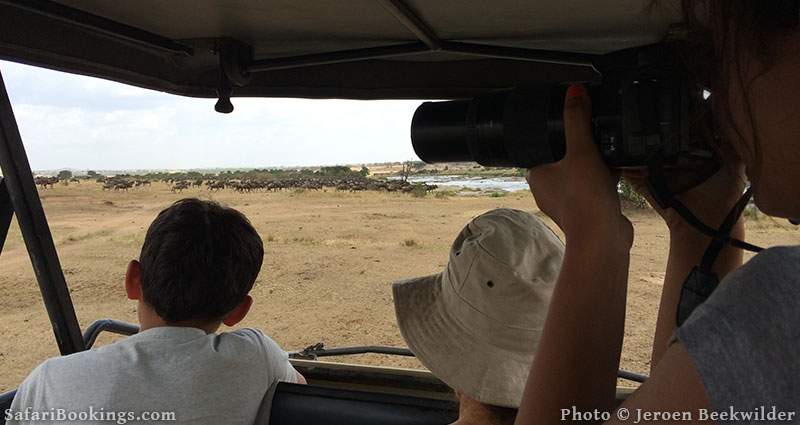 In many cases, families on safari with younger children will be required to book a private game drive vehicle (and guide). This will add to the cost and is something you should be aware of (and discuss with your Africa Travel Specialist).
6. Sleeping Arrangements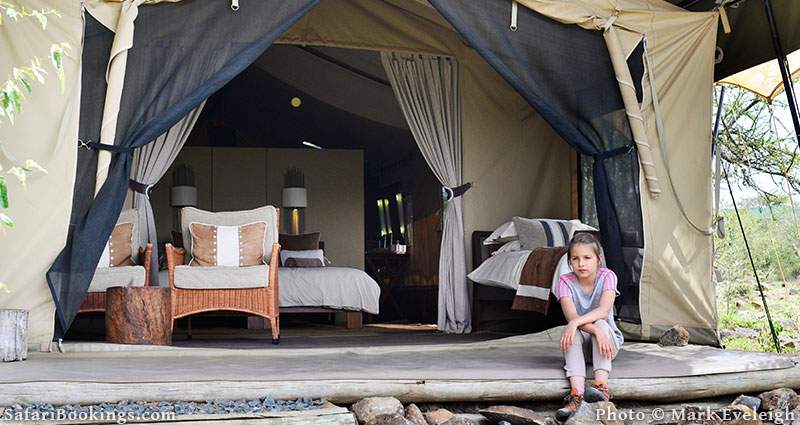 Depending on the ages of your children, the camp/lodge may require one adult to sleep in the same room/tent with the under age child (or children). This is a safety measure to avoid the situation where young children might wander out of their tent . Or they could react badly to a situation where an animal might approach the tent or even attack.
Babysitters are often available to allow the parents to take a few hours out to enjoy an evening meal together without the kids.
7. Meals & Meal Times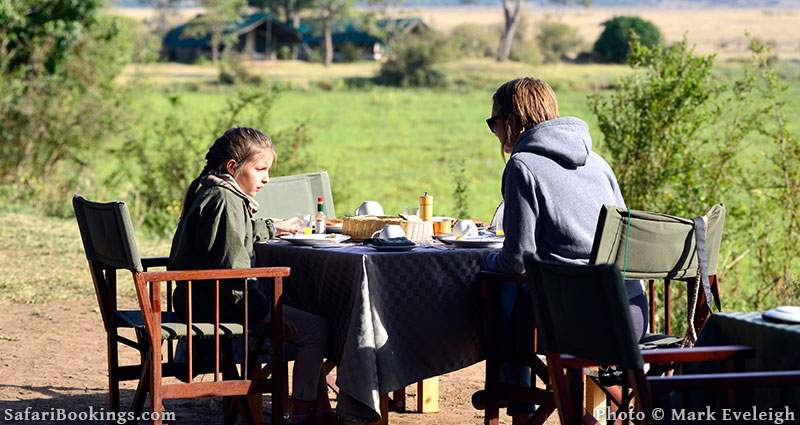 Meals and meal times are especially important for families going on safari with younger children. Advise the manager of your child's dietary requirements and try to work out meal times that are suitable and agreeably for all. Some camps are able to arrange earlier meal times,  but may then require a parent to be with the children when they go to bed. This is for safety reasons.
8. Safety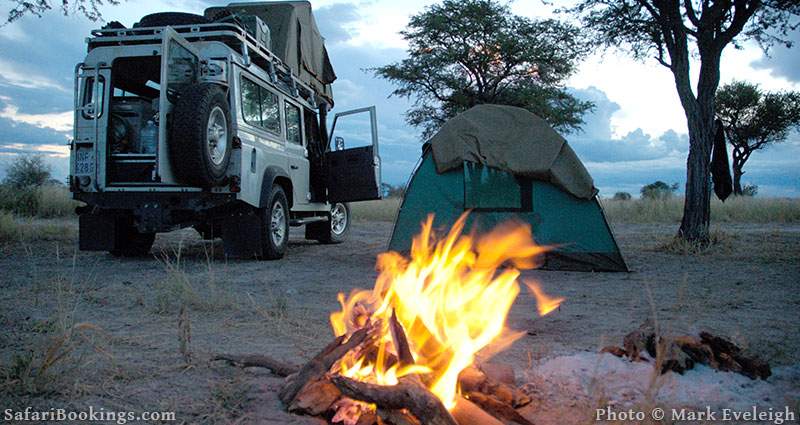 Most importantly, you should take heed of issues of safety as prescribed by the lodge/camp regarding walking/running in camp. make sure that your children are aware of the restrictions (and that you keep an eye on their movements). Many camps have no fence and you may need to keep a closer watch on your younger ones.
9. Swimming Pools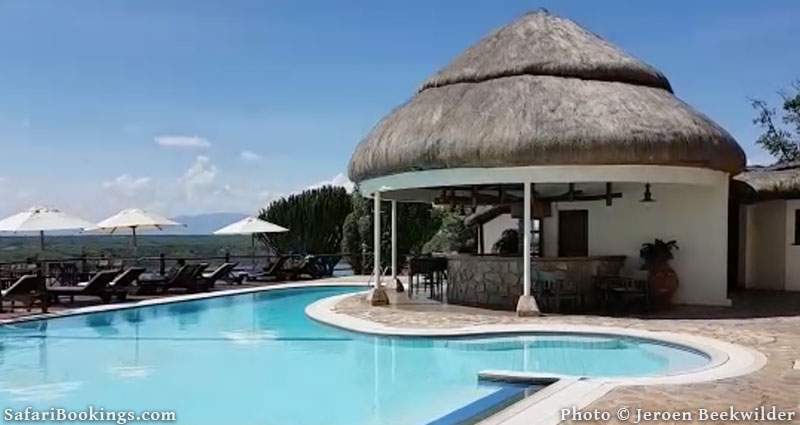 Many safari camps and lodges have swimming pools. If your child is not a confident swimmer, check the safety access to the swimming pool (pool fence). And accompany them if they want to swim (swimming is at your own risk).
10. General Precautions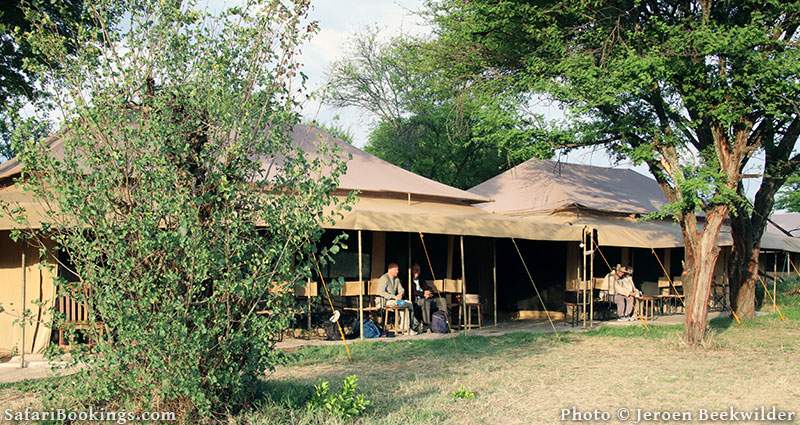 Some general precautions for families on safari include protection from the hot African sun. Hats and sunblock are a must on drives and walks. Mosquito repellent and 'covering up' areas of exposed skin in the early evenings is a must, especially in malaria areas. Therefore, be sure to explain to your children about drinking only filtered or bottled water.
Most safari lodges and camps place a strong emphasis on peace, tranquility and getting back to nature! This may not be your children's style! An 'adults' safari is really not suitable for many young children who often become bored and act up! Parents must ensure that their children do not infringe upon the enjoyment of other guests.
Important to Note
New rules on anti-child trafficking will require parents to provide airlines and immigration officials with birth certificates for children under 18. This will apply even when both parents are travelling together with their children. When children travel with guardians, these adults must produce affidavits from the parents, as proof of permission. Airlines will be been given instruction not to allow clients to board without the necessary documents. Keep an eye open for announcements regarding this (South Africa specifically have already introduced such requirements which are currently on hold).
We encourage families going on safari to follow us on Facebook - for the latest SafariBookings news. If you need additional information or want to book a tour, please contact us here.

By
Patrick Brakspear
Patrick has been an Africa travel specialist, based in Australia, for over 10 years and prior to that was a safari operator in Mana Pools in Zimbabwe.