The area near Mt Kilimanjaro, on the Tanzanian side of the border, is one of East Africa's most underrated safari destinations. There's so much to do here, and because most visitors focus on climbing Africa's highest mountain and/or exploring the better-known northern safari circuit of Serengeti, Ngorongoro and Tarangire, there are never any crowds.
It's a quieter, more intimate safari experience, with plenty of great wildlife to see. But there's grandeur here, too, and your most memorable sightings may well involve standing in awe before some of Africa's most magnificent mountains.
#1 West Kilimanjaro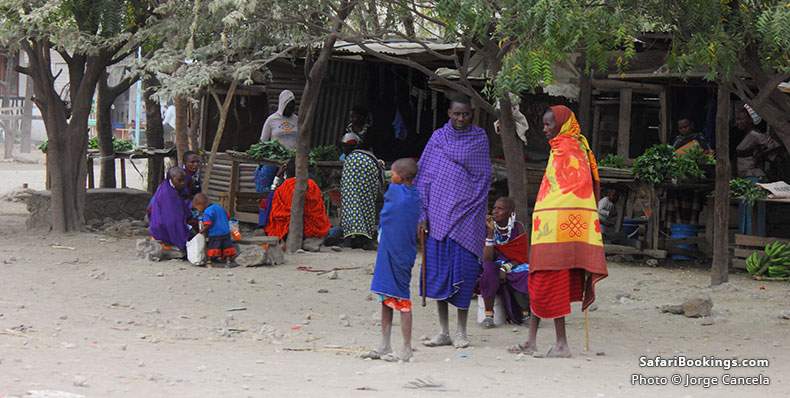 Masai in Tanzania
Skirting the western foothills of Mt Kilimanjaro, West Kilimanjaro is for discerning safari travellers. Here a safari can combine cultural experiences, wildlife, and astonishing views, but without the visitor numbers you might expect elsewhere. The region is an important corridor for elephants migrating, and lions dispersing, between Kenya's Amboseli National Park and northern Tanzania, and seeing these and other iconic species in the wild, thinly populated country in these parts could be a real highlight.
This is Maasai country, part of a heartland that extends all across northern Tanzania and southern Kenya. But here it's more about encountering Maasai communities on their terms and without the hype. Best of all, the uninterrupted mountain views of not just Mt Kilimanjaro, but also Mt Meru, Mt Longido, and the Crater Highlands out to the west are among the best anywhere in Tanzania. With a handful of secluded and exclusive tented camps in the area, it's an emerging safari destination that won't remain a secret for long.
Tours that include West Kilimanjaro
#2 Mkomazi National Park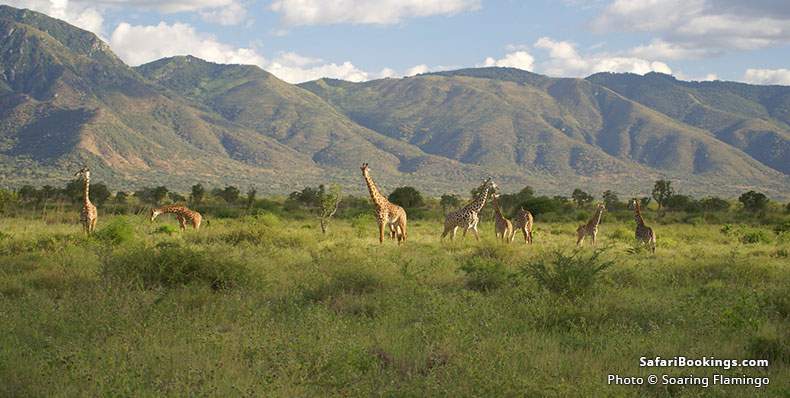 flickr.com/photos/soaringflamingo/10672081716
Visiting Mkomazi means leaving behind safari stereotypes as much as it means leaving behind the crowds. Most safari vehicles rush past, but that's only because the word is not yet out that Mkomazi is an exciting safari destination of the future. The mainstays of the Mkomazi experience are very much in place: exceptional views of Mt Kilimanjaro with the picturesque Usambara Mountains also providing their share of scenic beauty, offset by rugged rocky hills, baobabs and arid plains. You'll almost certainly see topi, eland, zebra, and giraffe here.
The dry country of the park is also perfectly suited to seeing some desert-adapted, much-prized species such as the fringe-eared oryx, lesser kudu and gerenuk (the gazelle that longs to be a giraffe). The birdwatching, too, is outstanding: remarkably, over 400 species have been recorded at Mkomazi. Enclosures for reintroduced black rhinos and African wild dogs, with a view to their eventual release into the wild, also add considerable gravitas to any visit here.
Tours that include Mkomazi National Park
#3 Lake Chala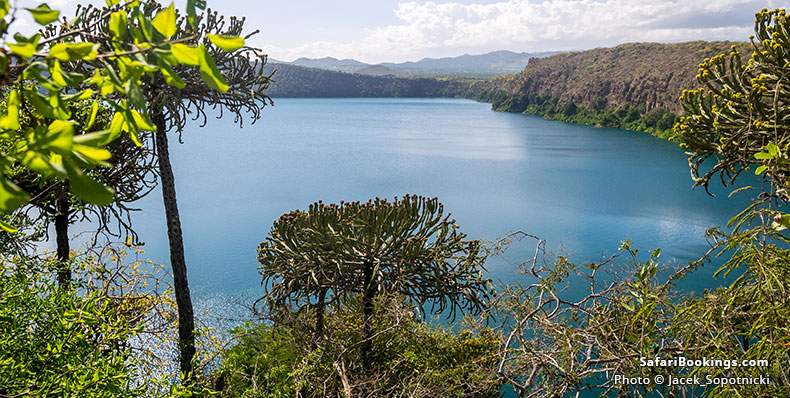 Crater lake on the border of Kenya and Tanzania
Northern Tanzania may have its fair share of beautiful crater lakes, but Lake Chala, which is an excellent add-on to a safari in Mkomazi National Park, is one of the country's least-known examples. The crater's steep, forested walls plunge down to mysterious blue-green waters and there are so many pretty vantage points from which to enjoy the views. Like other destinations near Mt Kilimanjaro, there will rarely be anyone else in your photo, and it's really close to Marangu, one of the main gates for Mt Kilimanjaro National Park.
#4 Arusha National Park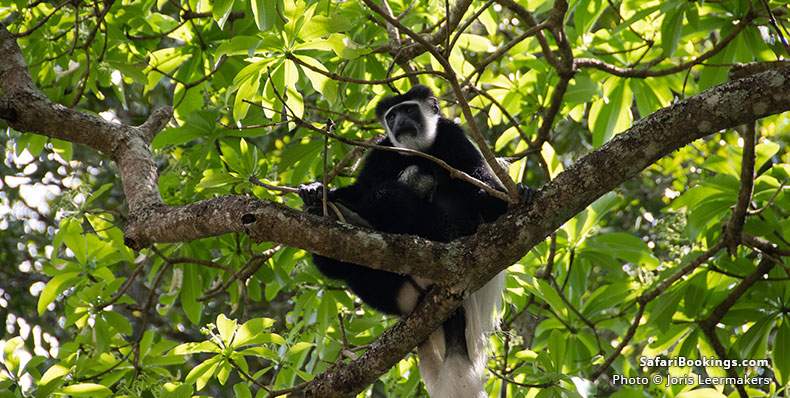 Black-and-white colobus
It's an easier journey than you might think from the forested foothills of Mt Kilimanjaro to Arusha National Park. It's a fantastic park with some of the best scenery anywhere in East Africa. Within the park's boundaries are Mt Meru which is easily Mt Kilimanjaro's rival when it comes to beauty, Ngurdoto Crater (which is often nicknamed Little Ngorongoro), and a patch of wildlife-rich grasslands known as Serengeti Ndogo (Little Serengeti).
While on safari here, you might see blue monkeys and black-and-white colobuses, as well as giraffes, elephants, zebras, red duikers, waterbucks, bushbucks, klipspringers, dik-diks, buffaloes and hippos. You can also go canoeing, look for some of the 400 different bird species, and trek to the summit of Mt Meru.
Tours that include Arusha National Park
#5 Lake Natron & Ol Doinyo Lengai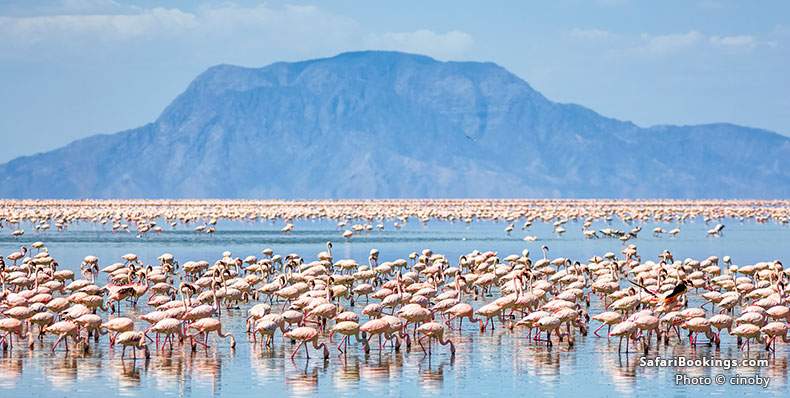 Flamingos feeding in the lake
It may look a little far on the map, but a short-cut to Lake Natron off the Arusha-Nairobi road makes these two little-visited destinations a natural fit. A trip here to the remote Crater Highlands is such a refreshingly different experience to so many other northern Tanzanian safari destinations.
For a start, Lake Natron is one of the best places in East Africa to see the massed pink populations of flamingos, and the backdrop to the lake is guaranteed to stir the soul. Ol Doinyo Lengai, just beyond Lake Natron's southern shore, is one of the most beautiful peaks anywhere in Africa. Climb it if you wish, but wherever you are in the area, you'll find yourself trying to glimpse the mountain known to the local Maasai as 'Mountain of God'.