From classic Big Five safari camps to sumptuous riverside retreats, the range of 5-star African safari lodges and resorts is nothing short of extraordinary. In no particular order, these are 10 of the continent's best.
1. Singita Ebony – Sabi Sand Game Reserve, South Africa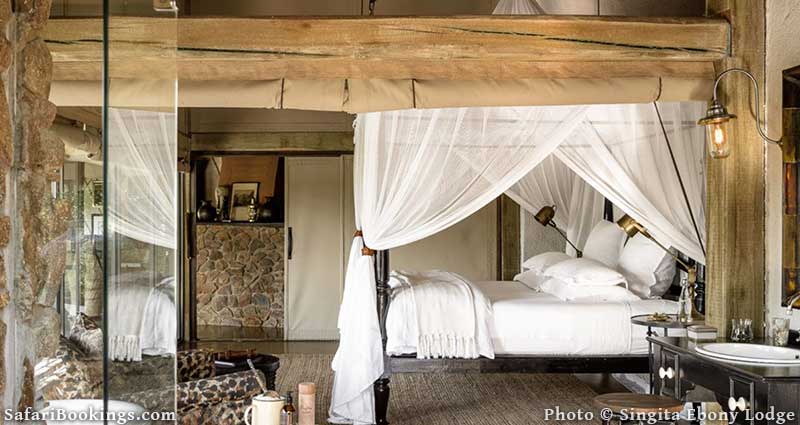 The original Singita safari lodge is in the private Sabi Sand Game Reserve, which shares an unfenced border with Kruger National Park. Overlooking the Sand River, the lodge's design is a comfortable take on traditional safari style. Ebony has 12 beautiful suites with glass walls, and plunge pools overlooking the river.
When to go: May to September, the dry season, is best for wildlife.
Tours that include Singita Ebony Lodge
2. Chinzombo – South Luangwa National Park, Zambia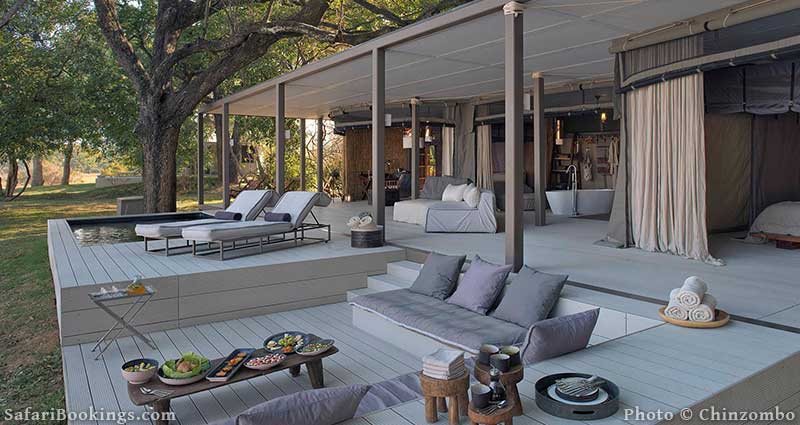 Located along the banks of the Luangwa River, Chinzombo consists of six villas with plunge pools – ideal for those seeking privacy. It is also a great option for families, as one of the villas is designed for up to five guests.
When to go: The dry season, July to November, is best for wildlife.
3. Londolozi – Sabi Sand Game Reserve, South Africa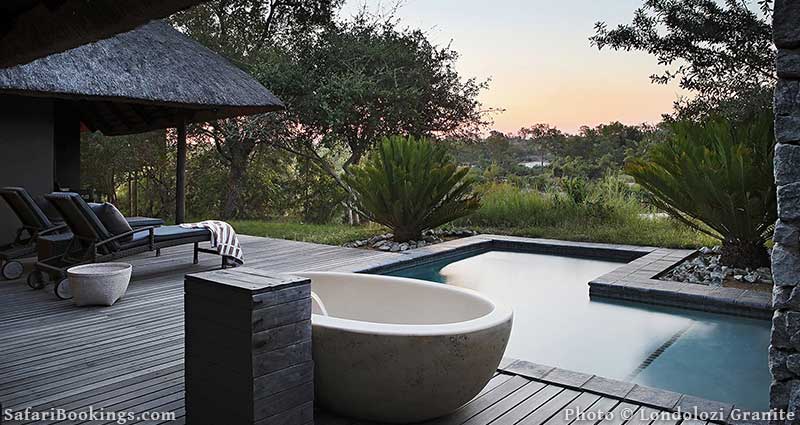 One of the first best African safari lodges and still one of the best, Londolozi is made up of five separate lodges in its private reserve. The three Granite Suites are the most opulent options, with plunge pools and outdoor bathtubs in which you can soak whilst watching the world – or maybe just a herd of elephants – go by.
When to go: The best time to see wildlife is May to September.
Tours that include Londolozi lodge
4. Matetsi River Lodge – Victoria Falls, Zimbabwe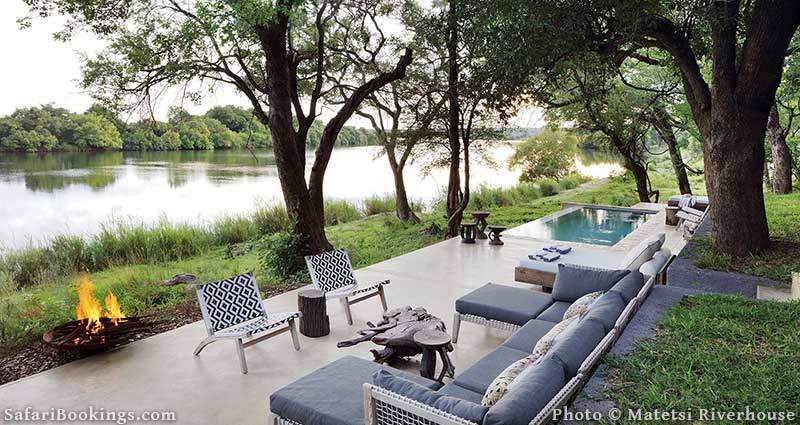 One of the reasons Matetsi is amongst the best African safari resorts is because it presents an opportunity to spot elephants, lions, hippos and buffalos just an hour outside the famous Victoria Falls. The nine suites overlook the Zambezi River. Matetsi River House is a private villa, ideal for families or groups.
When to go: The best time to spot animals is August to October, when it's driest. Less spray means the falls are visible and attractions such as Devil's Pool are accessible.
Tours that include Matetsi River Lodge
5. Sasaab – Samburu National park, Kenya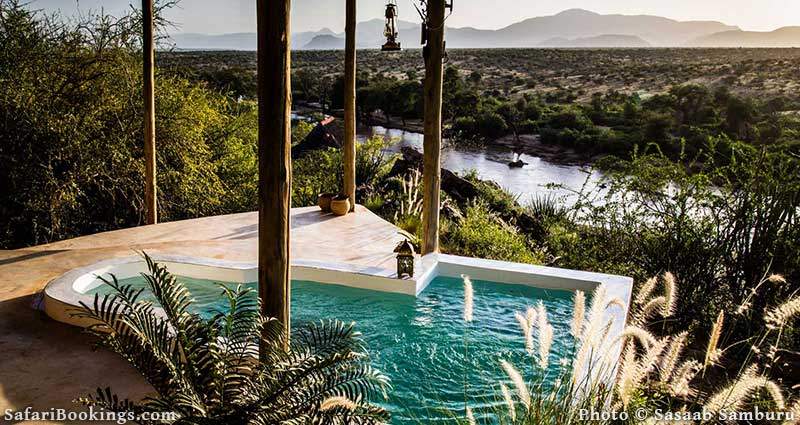 In remote northern Kenya, Sasaab is a lavishly appointed tented camp in the Samburu NP. Each of the Moroccan-influenced tents has its own al-fresco bathroom with private plunge pool overlooking the Uaso Nyrio River.
When to go: Wildlife viewing is best in the dry seasons: June to October and December to March.
6. Sabi Sabi – Sabi Sand Game Reserve, South Africa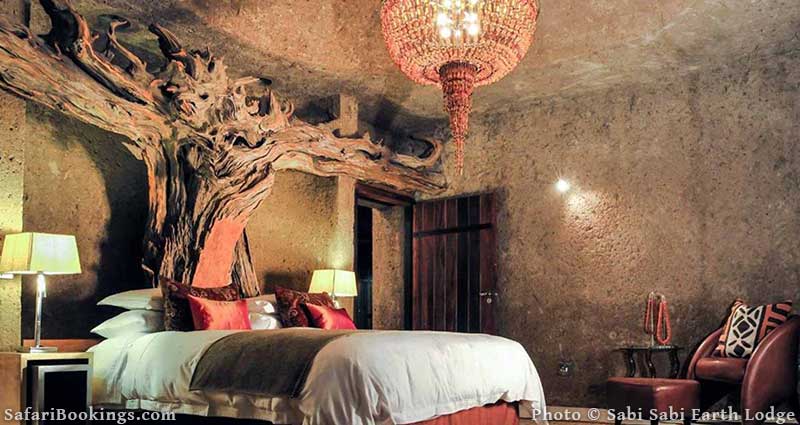 Sabi Sabi has four camps: Bush Lodge, Little Bush Camp, Selati Camp and Earth Lodge. The latter is the most high-end, with a contemporary design that aims to blend in with the environment. Earth Lodge's Amber Suite, with its grand tree-trunk headboard, is a honeymooner favorite.
When to go: The best time to see wildlife is in the dry season, May to September.
Tours that include Sabi Sabi Lodge
7. Chief's Camp – Okavango Delta, Botswana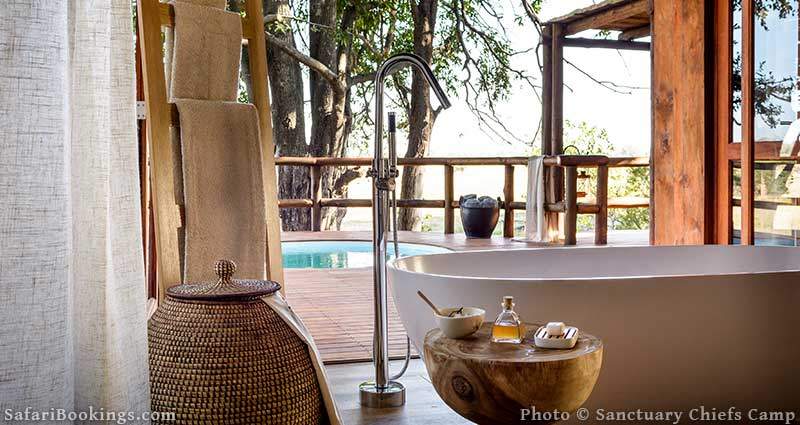 The Chief's Camp is in one of the most wildlife-rich areas in the delta – and in Africa. Exploration in game vehicles, on foot and in mokoros (traditional dugout canoes) are on offer. Spacious rooms have private plunge pools and floor-to-ceiling windows, and the camp is in keeping with its bush setting.
When to go: The dry months, July to October, are best for wildlife.
Tours that include Chief's Camp
8. Angama Mara – Masai Mara Game Reserve, Kenya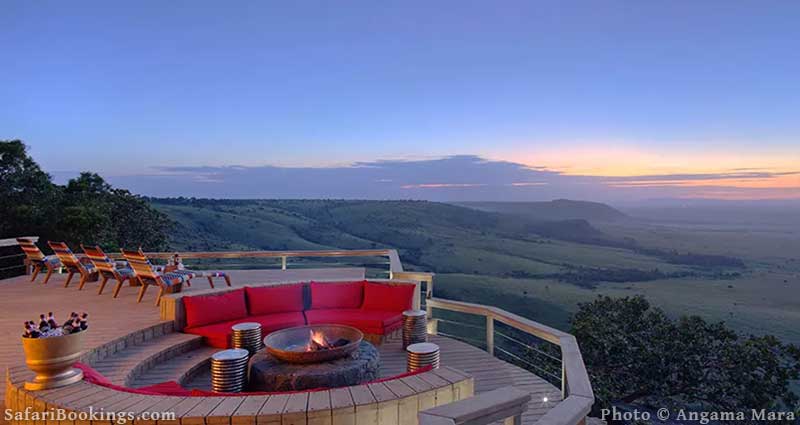 In one of the most popular safari areas in Africa, Angama Mara won a host of style awards when it opened. On the site of the famous Out of Africa picnic scene, the lodge has sensational views from its escarpment perch. The two camps of 15 tents each have floor-to-ceiling windows and bright fabrics inspired by Masai dress.
When to go: June to October for wildlife; September and October for Great Migration river crossings.
Tours that include Angama Mara
9. Singita Faru Faru – Grumeti Reserve, Tanzania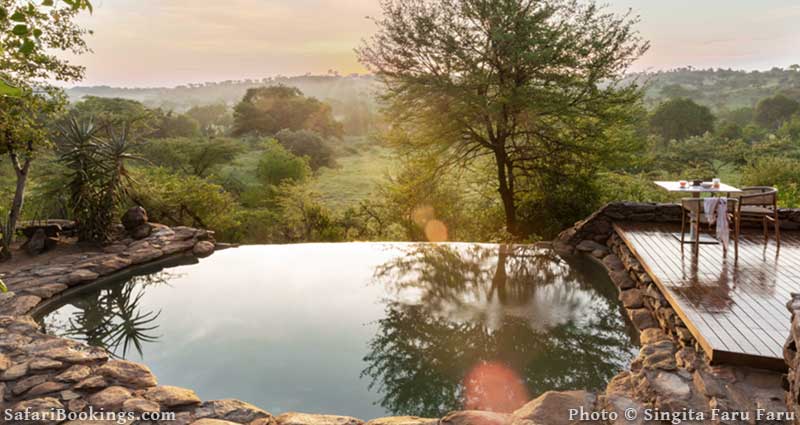 In northern Tanzania, Singita Faru Faru is one of the best African safari hotels, especially for experiencing the Great Migration. Faru Faru has seven suites, a family unit and a two-bedroom villa, with infinity pools overlooking the waterhole and surrounding plains.
When to go: June to September for general wildlife. Wildebeest river crossings are best in June/July at the Grumeti River and September/October at the Mara River.
Tours that include Singita Faru Faru
10. Jabali Ridge – Ruaha National Park, Tanzania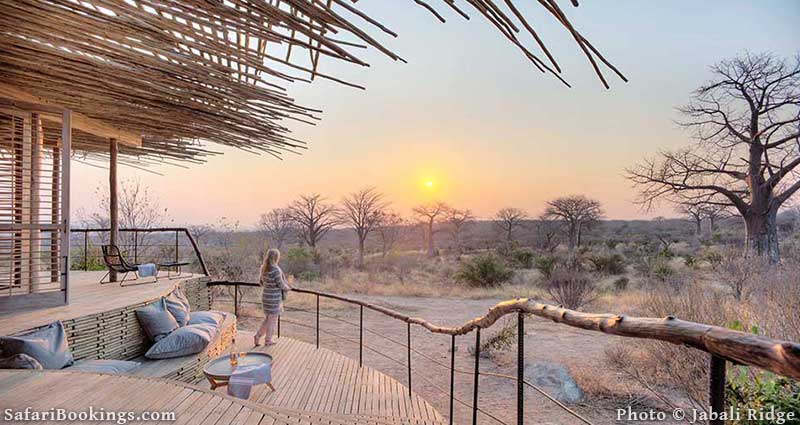 In this seldom-visited park in central Tanzania, Jabali Ridge has eight suites and a stunning infinity pool that all look out over the baobab-spotted landscape. Jabali Ridge is the first and only top-end lodge in Ruaha, which is home to one-tenth of the world's lion population, alongside wild dogs, cheetahs and sable and roan antelopes.
When to go: June to October is best for wildlife.