Africa's coastline is very much a part of the continent's irresistible natural drama. Remote Indian Ocean islands and the wild shores of Madagascar. Lake beaches in the interior. Palm-ringed ocean coves in the east. The surf beaches of the south. How to choose between them? Start with visiting as many beaches in Africa as you can. Then spend a lifetime making your own list.
1. Anse Lazio, Seychelles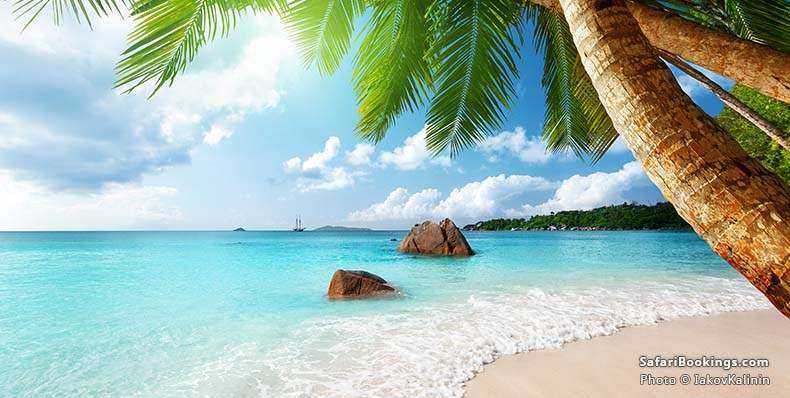 Anse Lazio beach
Seychelles has numerous candidates for Africa's (or even the world's) best beaches. But when they wrote the tourist brochures for Seychelles, they were thinking of Anse Lazio. Backed by forests near the western end of the island of Praslin, Anse Lazio is framed by dramatic boulders at either end. A line of palm trees runs between them, swaying gently in the tropical breeze. The powder-like sand, the bath-warm waters, the turquoise sea. It really is the most remarkable place.
2. Le Morne, Mauritius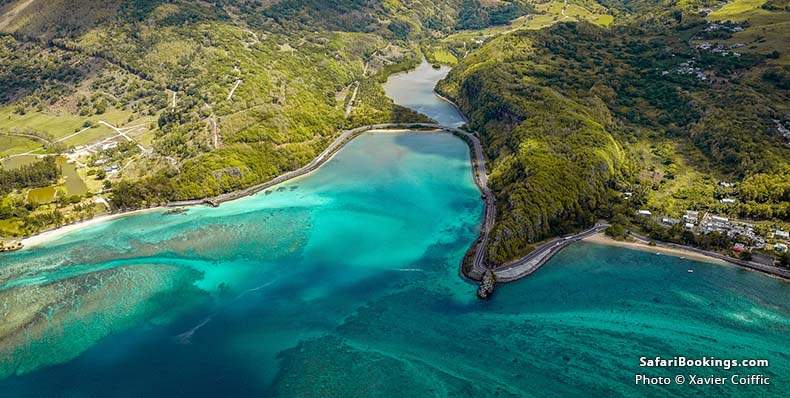 Le Morne Brabant with Maconde viewpoint
Not for nothing did Mark Twain compare Mauritius with paradise. From the southeastern corner of the main island, Le Morne Brabant (556m), a Unesco World Heritage–listed site, thrusts up towards the sky, towering over a lovely, long arc of sand. Offshore, the shallow lagoon waters take on the most extraordinary shades of blue, while waves break and surfers surf about a mile out to sea. The southern coastline unfurls from here to Baie du Cap with one remote, beautiful beach after another.
Tour Operators for Le Morne Brabant
3. Sandwich Harbour, Namibia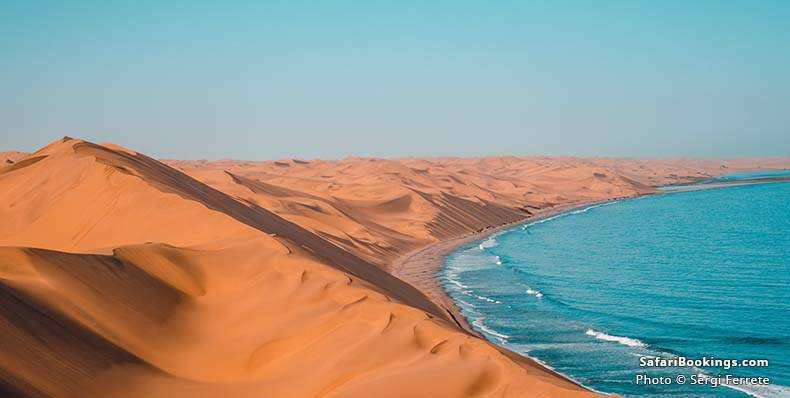 Sandwich Harbour
Namibia's Skeleton Coast is a soulful world of sand-dune seas, forlorn shipwrecks, and endless miles of a lonely and uninhabited shore. Even by these standards, even among the list of the best beaches in Africa, Sandwich Harbour, some 80km south of Walvis Bay, is a place apart. On one side, the Atlantic Ocean swirls and rolls in all its power and glory. On the other, the epic sand-dune seas of the Namib Desert stretch hundreds of miles inland. Where they meet is pure gravitas.
Tour Operators for Sandwich Harbour
4. Pemba, Tanzania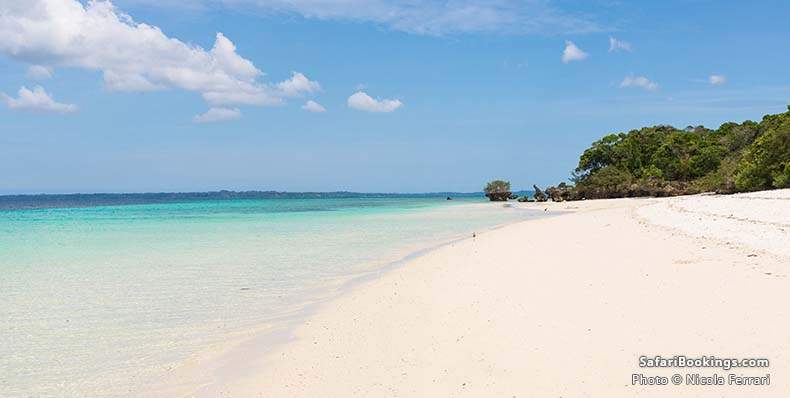 Pristine white sandy beach
You could choose almost any beach in the Zanzibar Archipelago, and you'd find a special beach. Pemba is like the rest of Zanzibar, but without the crowds and big-destination resorts. It's impossible to choose one Pemba idyll from the next, and the secrets to their appeal extend beyond the usual mix of palm trees, white sands and crystalline waters. Swahili villages line the coast, and you're never far from a traditional dhow silhouetted against the backdrop of the rising or setting sun.
Tour Operators for Pemba Island
5. Watamu, Kenya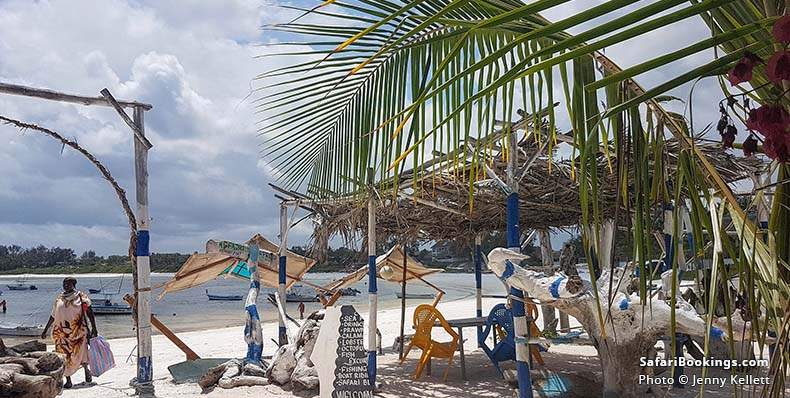 Watamu Beach, Kenya
Kenya's coastline has so many picturesque corners, but none encapsulate its charm quite like Watamu. The white-sand beach here runs for nearly 7km, and has as its backdrop mangroves, forests, and an unspoiled fishing village. The waters here form part of a marine park, and the whole experience of being here can feel like discovering Kenya's Indian Ocean shore before the tourists arrived.
6. Shela Beach, Lamu, Kenya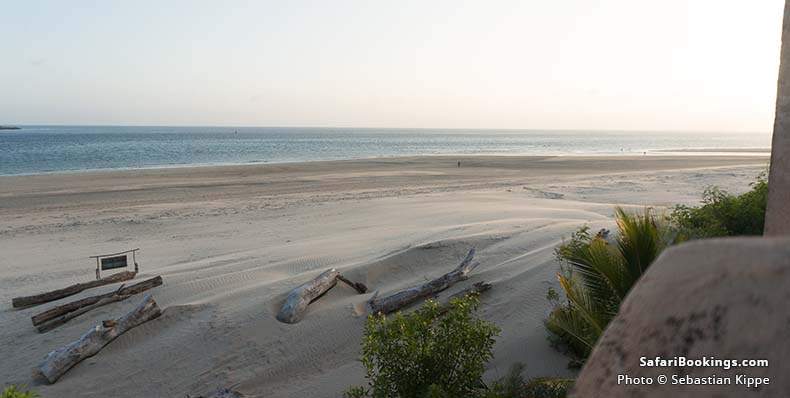 Shela Beach, Lamu, Kenya
With its fascinating culture and stunning natural environment, Lamu can feel like a Kenyan version of Zanzibar (or is it the other way around?). The beaches here are nearly all exceptional, especially Shela Beach. It runs for 12 uninterrupted white-sand kilometers like some custom-made evocation of the fabled Indian Ocean shore. It has none of the crowds you find elsewhere.
7. Wild Coast, South Africa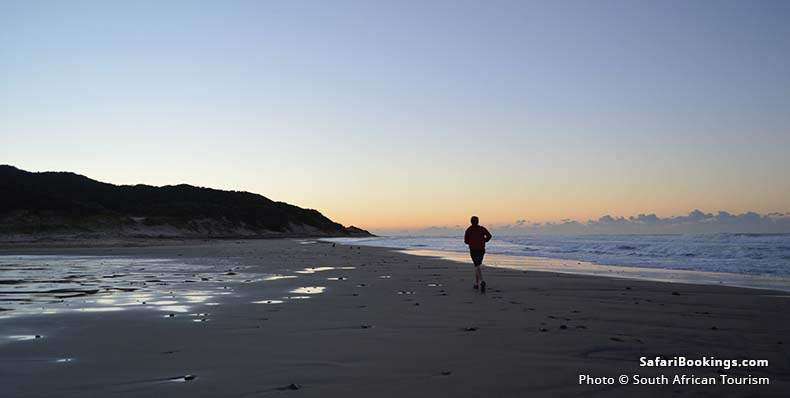 Wild Coast, South Africa
South Africa has so many astonishing beaches. Some are known for their world-class surfing, others for the chance to swim with the sharks. But those of the Wild Coast, an area of the Eastern Cape from East London to the border with KwaZulu-Natal, rank among the most beautiful beaches in Africa. Cliffs rise sheer from the sea and share the hinterland with rolling green hills. Many beaches along this stretch of coast routinely lie deserted.
8. Anakao, Madagascar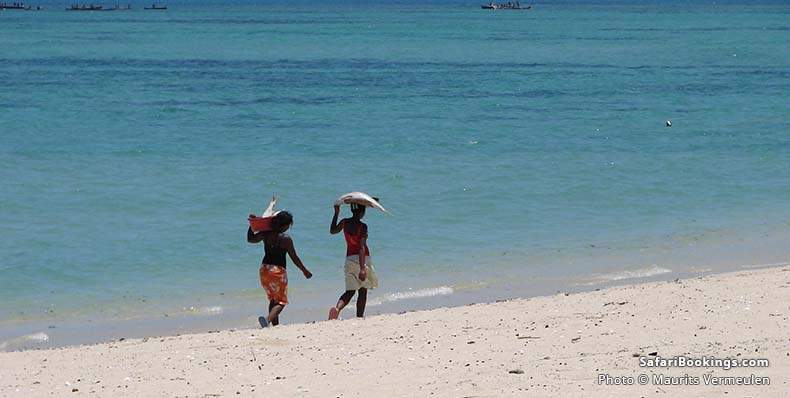 Anakao, Madagascar
Utterly magnificent beaches encircle Madagascar, although some are scarred by overdevelopment. Anakao, in the southwest, is different. It has the usual arc of perfect sand and waters that tend towards cobalt blue. It also has Madagascar's Great Reef, passing humpback whales and a shoreline only lightly sprinkled with accommodation. And it's often untrammeled, except by local fishing boats.
9. Ponta d'Ouro, Mozambique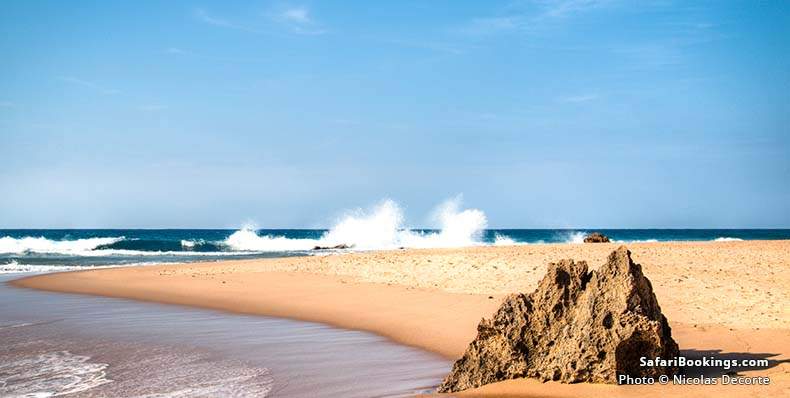 Empty Beach
As far south as you can go in Mozambique without hitting South Africa, Ponta d'Ouro (and its quieter near neighbor Ponta Malongane) is backed by sand dunes and is simply superb. Surfing is always possible here, the diving is rich and varied, and the marine life ranges from year-round dolphins and whale sharks, to whales passing by from July to September.
Tour Operators for Porto do Ouro
10. Lake Tanganyika, Tanzania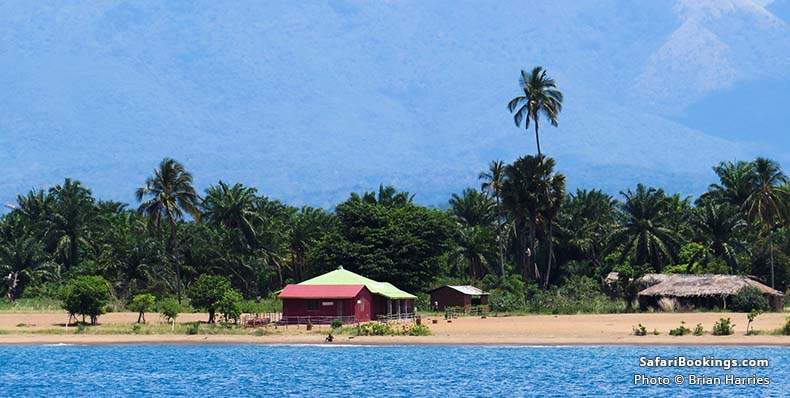 Lake Tanganyika, Tanzania
When it comes to beaches in Africa, it's not just about the coast; many inland lakes have gorgeous beaches. Lake Tanganyika is easily the most spectacular and least crowded. In places like Mahale Mountains and Gombe National Parks, after a day spent with chimpanzees, you relax on a near-deserted, beach backed by forest and stunning green mountains. Only in Africa.
Tour Operators for Lake Tanganyika