Gombe Stream has about 200 bird species listed. Most of them are forest birds, which are quite difficult to spot. Particularly since walking in the forest unguided is not allowed and the guided walks are focused on chimpanzees. The lakeshore is a good place to see fish eagles and palmnut vultures perched in the palm trees. Peter's twinspot, a normally elusive forest bird, is quite tame and easily spotted in the camp. Migratory birds are present from November to April.
Notable Birds in Gombe NP
›
‹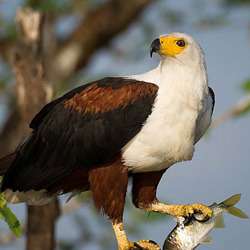 African fish eagle
Common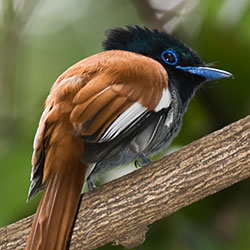 African paradise flycatcher
Common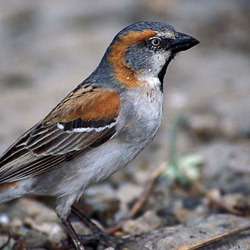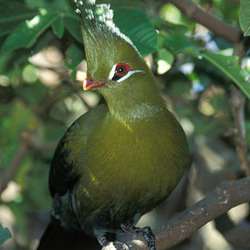 Livingstone's turaco
Occasional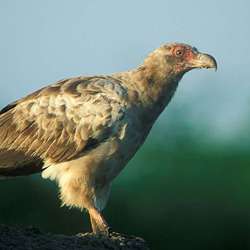 Birding Specials
–

Treats for Avid Birders
Bird Species
200+
Migratory Birds
Nov
to

Apr
Best Time for Bird Watching
The birdlife in Gombe Stream is good year-round, but at its best from November to April when the migratory birds from Europe and northern Africa are present. At this time, many resident bird species are nesting and are in breeding plumage. From March to April the rains can make birding difficult because forest trails become slippery. Chimp trekking is better in the Dry season, from June to October, since they are easier to find.
Want to Visit Gombe NP?
Birding Rating
Facts & Figures
Bird Species
200+
Migratory Birds
Nov
to

Apr