Go Touch Down Travel & Tours
4.4/5 – 144 Reviews
Offices In:

United States

Canada

Size:

20-50 employees (Founded in

2010

)

Tour Types:

Small & medium group tours (Mid-range & luxury)

Destinations:

Price Range:

$300 to $800

pp

per person

per day

(USD, excl. int'l flights)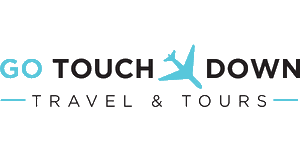 Go Touch Down Travel & Tours
Janet
–
US
Visited: April 2023
Reviewed: Jul 5, 2023
Email Janet | 50-65 years of age | Experience level: first safari
Fanatastic!! A joy to be around and very informative.
The scenery and animals of Africa were amazing. They guides were all very knowledgeable and friendly. The tour offered a great variety of food during our trip.
Terri and Courtney Sebastian
–
US
Visited: June 2023
Reviewed: Jul 4, 2023
Email Terri and Courtney Sebastian | 65+ years of age | Experience level: first safari
Amazing South African Tour for my Daughter and I!
We booked our South African tour through Go Touch Down Travel at a travel convention my daughter and I attended about a year before we took the trip. We did the 10-day Signature Safari tour, and eventually added the 3-day additional for Victoria Falls. We worked with Lucia for all the planning, and she always made herself available when I called for questions. One of the things I liked about their tours is there is no more than 6 people on the tours and Safari's. On the Signature Tour, my understanding is they own the lodges which my daughter and I found quite charming and quiet. The food at these lodges was mostly included and was very good. The staff was always friendly and accommodating. The daily Tours, and Safaris were well planned out and all of our guides were amazing! They were very knowledgeable and went out of their way to make sure our experiences were memorable (Thank-you to Thabo for tours in Mpumalanga and Hoedspruit, Tyler for Safari's in Tshukudu and Kruger, Johnathan for Western Cape, and Mthulisi at Victoria Falls!)
If you have never been to South Africa before, this is a very good trip to get an excellent overall experience of this beautiful country. We experienced the beautiful landscapes and geography in Mpumalunga and Hoedspruit, amazing Safaris in Tshukudu, Kruger and Chobe (Boswana), The seaside, Table Mountain and Gold's African performance in Cape Town and Victoria falls in Zimbabwe.


Bonnie
–
US
Visited: November 2022
Reviewed: Jun 16, 2023
Email Bonnie | 65+ years of age | Experience level: first safari
The review below is the personal opinion of Bonnie and not that of SafariBookings.
A memorable experience
This was the trip of a lifetime thanks not only the countryside and wildlife but to the guides, drivers and staffs who were knowledgeable, friendly and helpful in any way possible. Despite some check-in issues on arrival in Johannesburg and waiting for our pickup the next day, the hotel being right next to the airport was very convenient. Our safaris and lodgings differed in locations and in atmosphere. Driving between them was a good way to get an idea of the countryside.
Overall, this was a good value for the money
Communications before the trip ( which began pre- Covid) were good even though dealing with different people for various functions over a few years time.
Anita F
–
US
Visited: May 2023
Reviewed: Jun 12, 2023
Email Anita F | 65+ years of age | Experience level: first safari
As a travel professional & first time traveler to South Africa I was so pleased with my recent trip.
Some experiences just make that "special spot" in your travel memories and "Ka ingo Private Game Reserve" / Royal Morubisi Lodge was above our expectations. I meant Go Touch Down Travel & Tours at the area Travel Show, became intrigued and ended up traveling to South Africa as part of their offering with 5 other friends. We were seeking a unique experience without a half dozen safari vehicles crowding the animals and causing that "tourist" feeling. Royal Morubisi is set amongst 44-thousand acres and the entire 5 days unless our field ranger radioed another vehicle with news of a special animal siting we never saw a soul. Sunrise and sunset game drives never failed to amaze everyone in the land rover. Photography is a hobby so needless to say I was in my glory. Prior to traveling I worked with Lucia at Go Touch Down Travel & Tours to arrange for the trip. I don't think I could have believed how great this property would be or how spectacular the private game reserve actually was. A watering hole quite near to the thatched roof open air restaurant and bar made for spectacular animal sitings even during meals. This is the way to go on Safari!
Jo K
–
US
Visited: June 2023
Reviewed: Jun 9, 2023
Email Jo K | 35-50 years of age | Experience level: first safari
Not one moment of disappointment - handled every thing I asked & didn't ask for
OK I wasn't sure because I've been burned by 'luxury' tours before but wow, happy to be wrong in this case. Everything was handled we expected to be handled, though still not used to being spoiled. Then there were the unexpected moments, like very attentive and make it happen type of care. I merely mentioned I wanted a tattoo to my bartender at Dunkeld (she's great btw) & next thing I knew the next morning, plans were being made and I got exactly what I desired! Ok that was just the unexpected bits I loved so much but the planned portions WOW! It's all be handled, the places are great, the food divine, all the service staff deserves love at both Tshukudu & Stillness. Oh just so much love for this adventure & these amazing folks. Our guides Joseph, Shadrack & Tony - top notch, top scores, top of their game! So happy we did this, sorry we waited so long (stupid pandemic)
Rhonda
–
US
Visited: May 2023
Reviewed: May 27, 2023
Email Rhonda | 65+ years of age | Experience level: 2-5 safaris
The review below is the personal opinion of Rhonda and not that of SafariBookings.
Dishonest
The tour was great. However the agent I worked with from corporate office kept telling me one thing and changing it where I paid more and received less. She even changed the contract of what I signed. I was promised three meals plus much more and did not receive it. I have my original contract and all of our emails and conversations. BUYER BEWARE--DISHONEST. The properies in Capetown were nice but in need of repair. Stillness Manor: Broken mirrors, issues with water, mold around showers, and load share
issues every day (no lanterns or emergency lamps). Shark Bay was nice. Belle Maroc was a nice location. The people on site And the driver were great. Please make sure you get everything in writing from them and then DO NOT SIGN ANY NEW ADDENDUMS, CANCEL IF YOU MUST TO SAVE BEING SCAMMED, BUT DO NOT SIGN ANYTHING AFTER THE INITUAL CONTRACT. The Victoria Falls portion was great!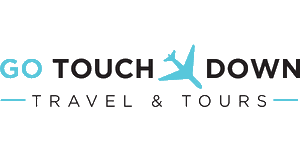 Reply
from

Go Touch Down Travel & Tours

Posted on Jun 5, 2023

Dear Rhona

What a pity that a misunderstanding of lunch got in the way of a fantastic and valued tour.

We have discussed this in length with you and your Travel Agent. You signed up in 2018 and 4 years later after covid the properties were upgraded and changed. You and your sister both opted in writing for the new tour and improved changes in January 2023.

Re Cape Town. Nothing changed except that all the properties were upgraded - breakfast, dinners, and excursions remained, and we only stopped for short breaks on lunch in CPT for your account. This was very clear in the itinerary and documentation sent to you before the trip. The Travel Agent spoke to you 17 times in January and all the calls were recorded.

We wished you had raised this before the time, as it is such a small expense that should not have led to this review about the experience you had with the Agent.

We approved a generous rebate on your tour. Should this matter not be resolved to your satisfaction, we ask that you contact the corporate travel desk to discuss what the extra lunch expenses added up to for the 6 days.

Corporate
Barbara
–
US
Visited: April 2023
Reviewed: May 12, 2023
Email Barbara | 65+ years of age | Experience level: first safari
Great Experience in South Africa
The accommodations, food, guides and overall experience were wonderful.   I thought spending the first night at the hotel in OR Tambo airport was perfect after our long flights.  James met us Wednesday morning after breakfast and drove us to the lovely Equestrian Estate.  James was a fabulous guide, very knowledgeable and fun to be with.  

I LOVED staying at Tshukudu Game Lodge!  The entire staff were wonderful, accommodations & food very enjoyable.  The best part was the safaris and close interaction with the animals!  Our guide, Michael, was so knowledgeable, friendly and an absolute pleasure to be around!  We also had the good fortune of going out with Chris on our first morning safari & came across two male lions shortly after they killed a zebra.  The lions had full bellies and willing to pose for us while we took hundreds of pictures.  I was very sad to leave Tshukudu and say goodbye to our home away from home.

Our accommodations at Ilala Lodge were very nice & comfortable and the grounds/setting were beautiful.  We enjoyed the guided walking tour of Victoria Falls and the sunset river cruise.

The trip far exceeded my expectations.  I loved So Africa and hope to be able to visit Kenia, Tanzinia and Cape Town in the future. 

Thank you all at Touchdown Travel for job well done!

Carol
–
CA
Visited: April 2023
Reviewed: May 10, 2023
Email Carol | 50-65 years of age | Experience level: first safari
Money Well Spent on the Amazing 10 Day Signature Tour
We recently returned from the 10 day Signature Tour in South Africa, with the 3 day add on of Victoria Falls in Zimbabwe. It was an amazing trip! The ability to be as close to the animals as we were was unbelievable. The highlight of the trip was being 15 feet from two lions eating a young giraffe at Tshukudu. We couldn't get enough of giraffes, zebras, rhinos, buffalos and elephants. Our guides were very knowledgeable and personable, and always available. All in all a great time and a great big tick on our bucket list. We definitely would recommend Go Touchdown and this specific tour to others.
Alex
–
US
Visited: March 2023
Reviewed: May 9, 2023
Email Alex | 65+ years of age | Experience level: first safari
Almost made it to Excellent!
It truly was a trip of a lifetime! The people we met, the animals we saw, the scenery...all just amazing! Our drivers and guides were wonderful, especially James who went above and beyond to make sure we got to see and do as much as possible and was so informative as well. The staff at all of the accommodation sites were welcoming and delightful to be around. The food was very good and we were never hungry!! We stayed at 5 different Go Touch Down properties and 4 of them were lovely. We would have been happy staying at any of them the whole time! However, the Belle Maroc was not up to the standards of the other properties. Our sliding glass door to our balcony did not close properly so there was no way to lock it. We had no hot water in the shower the first day. There was what looked like black mold in the shower. There was no hair dryer in the room but I was able to get one from the front desk. And speaking of the front desk, everyone working there was extremely nice but apparently filling several different positions at the hotel, ie desk clerk, waitress, barista

I was glad that we did not end our trip there as I would have left with a sour feeling about Cape Town. Aside from this, it was one of the best trips we've ever taken and have told everyone who would listen that they really should put South Africa on their bucket list!

Ivy
–
US
Visited: April 2023
Reviewed: May 8, 2023
Email Ivy | 35-50 years of age | Experience level: first safari
The review below is the personal opinion of Ivy and not that of SafariBookings.
Don't use go touch down
Wow, what a waste. Go touch down leaves you in the dark and wastes your travel time. We had a tour the day we arrived in S. Africa and were never given a time or location. Come to find out they never scheduled it. We had to call at 11pm US time to get information. The guide never knew he was taking us, so luckily he checked his messages. None of the guides had information about any flights til the night before departure, and the tourists did not have their flight information either. The tour guides were great, but Go Touch Down is worthless when it comes to collecting information or getting problems fixed. Another huge issue was the flights to and from Victoria Falls. We were unable to schedule our own flights and we spent 2 of our last 4 days in an airport. They claimed there were no flights available any other time, that they were afraid a later flight would be cancelled, and that we were given options, all of which were false. They don't realize we were in a group we stayed in contact with and they had the flights we tried to change to. We had to stand around for several hours before we could even check our bags, then we were stuck in the airport for 4 hours. It was 9 hours total between when landing and catching our next flight, information they knew and requested. They attempted to fix it with a tour, but that's not what we got. Someone picked us up at the airport, drove us 45 min. and dropped us off at a mall in Johannesburg telling us to go find a place to eat. That is something we could have done at the airport. We were also misinformed about Victoria Falls and not informed about tours that were available. I have never had such a disorganized vacation with such unlimited information.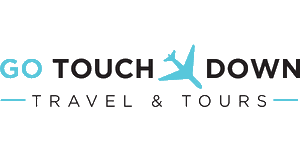 Reply
from

Go Touch Down Travel & Tours

Posted on May 9, 2023

Dear Ivy (we are not sure who you are - as we don't have a client by that name)

However - we are going to assume you are Mr. B. H. as this story only ties up with "one particular" client.

Your flight and layover in JNB was a mess. We tried to fix it after the fact. But we reminded you, that YOU sir selected this cheaper option. To make up for the delay, we arranged a private driver and van to tour you around JHB for 4+ hrs at a rate of $100 only. We know it doesn't take away the frustration. But this is exactly what happened.

You wrote to us today, and we quote: "Finally our complaint is with the logistics and not with the US office (which has been great)."

This matter has been referred to corporate who will email Mr B.H. direct.

Sincerely, USA office
Disclaimer
All corporate and/or tour info is provided by Go Touch Down Travel & Tours, not SafariBookings
The tours offered by Go Touch Down Travel & Tours are subject to their terms & conditions