Go Touch Down Travel & Tours
4.4/5 – 144 Reviews
Offices In:

United States

Canada

Size:

20-50 employees (Founded in

2010

)

Tour Types:

Small & medium group tours (Mid-range & luxury)

Destinations:

Price Range:

$300 to $800

pp

per person

per day

(USD, excl. int'l flights)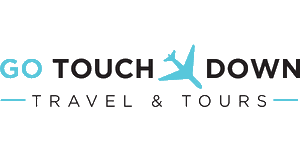 Go Touch Down Travel & Tours
Maggie
–
US
Visited: January 2023
Reviewed: Jan 31, 2023
Email Maggie | 50-65 years of age | Experience level: first safari
The best
Well organized everything was unbelievable great , hotels we stayed were clean, food was good service excellent
Tom & Kat
–
CA
Visited: August 2022
Reviewed: Jan 27, 2023
Email Tom & Kat | 50-65 years of age | Experience level: first safari
Offered great service, are well organized with experienced & knowledgeable staff
There are no words to aptly describe the magnitude of our time in South Africa. It was educational, inspiring, exhilarating, impressive. In short, this trip surpassed our expectations! We enjoyed every moment and game drive experience; our only regret is not staying longer. Food was good, accommodations clean and comfortable. The staff at both locations were friendly, attentive and readily available to answer questions, not to mention a pleasure to talk to. At no time during our tour did we feel unsafe or concerned. This ensured that we completely enjoyed our trip.

Life began in Africa...it was meaningful - it was primal - it was real.
Denis W
–
US
Visited: November 2022
Reviewed: Jan 26, 2023
Email Denis W | 65+ years of age | Experience level: over 5 safaris
South Africa at its best.
This is our second trip to South Africa using Go Touchdown Travel & Tours, our first bring in 2016. We used them again because we had a wonderful experience with them in 2016 and were excited to see and catch up with several of the Go Touchdown family/staff we met from our 2016 vacation. In 2016, we were some of the very first travelers to visit The Songimvelo Nature Preserve, staying in the Humala Lodge, deep inside the preserve. Songimvelo/Humala Lodge is one of our most favorite places in the world with stunning South African savanna's, mountains, game drives and wonderful hosts, who we have kept in contact with since 2016.
We planned for a 3 week tour of South Africa and Victoria Falls for the Fall of 2020, but then COVID happened. With constant contact with Go Touchdown, we were able to postpone and eventually reschedule our trip for the Fall of 2022, Spring in South Africa, time to view p all of the baby animals. This time, we had a group of 6 travelers, taking in Cape Town, Songimvelo/Humala Lodge, Tshukudu Lodge, Kruger National Park, Victoria Falks in Zimbabwe and Chobe River National Park in Botswana.
In Cape Town, we stayed in three boutique hotels, Belle Morac, Sharks Bay in Langebaan and Stillness Manor on the foothills of Table Mountain. In Cape Town, we took in all of the sights, Table Mountain, Robben Island, Cape of Good Hope, wine country in Stellenbosch and Franschoek and so much more. We had a wonderful experience at the Gold Restaurant, featuring African cuisine and African performers and dancers.
From there, off to Songimvelo/Humala Lodge in East Central South Africa, bordering Swaziland. The views are simply stunning, everything we'd imagined Africa would be like. Mountains, savanna's, rivers, rough roads and animals, lots and lots of animals. And you are alone with your game driver, no big crowds, no timelines, just you, nature, animals and great views. From here, on to Tshukudu Game Lodge and Kruger National Park. Now we'd view the Big 5, elephants, rhinos, Cape Buffalo, lions and leopards. No African Safari is complete without a trip into Kruger, and Kruger doesn't disappoint. The views, the animals, the experience, a once in a lifetime experience.
We finished with traveling to Zimbabwe to experience Victoria Falls, one of the seven wonders of the world. Another breathtaking experience. Then onto Botswana and the Chobe River National Park. Here viewing hundreds of elephants on the Chobe River.
What makes Go Touchdown so wonderful, is the people we interact with at all their locations. The drivers, the game rangers, the staff, the performers at Humala, everyone made you feel at home and special.
I'd highly recommend this company and tour packages for anyone looking to experience their dream African Safari.

Bob S
–
US
Visited: December 2022
Reviewed: Jan 25, 2023
Email Bob S | 50-65 years of age | Experience level: first safari
The review below is the personal opinion of Bob S and not that of SafariBookings.
Tshukudu ROARS, Hamala closed, Seasons Resort NOT!!!
Our tour started off poorly when we were met by our tour guide to find out that we would not be travelling to the Humala Lodge. We understand "things" happen, but we were surprised, as was the tour guide, Thabo, that we were not informed by Touchdown Tours in advance. As luck would have it, thankfully they decided to move us to the Tshukudu lodge for 7 days. A simple email in advance from their customer service department certainly would have been appreciated. Not a good way to start a trip!

The Tshukudu lodge is beyond words. The accommodations, the people, the food, the "bush" bar, the game drives, simply put, how about 10 STARS!!!! Karmin and her staff made sure everything was perfect. Our game guide, Tyler, was INCREDIBLE. His knowledge of the animals, the bush and even the dung beetles was AWESOME. I could have listened to him forever!! The staff at the lodge were great, especially Dolly, Bongani and the young lady who made the BEST eggs on the morning buffet!!! We did 6 days of drives, early morning and evening. No 2 drives were alike. We were able to find the BIG 5 and then some. Again, Tyler made these drives SPECTACULAR!!! During our downtime, our tour guide, Thabo made sure our time was occupied with side trips. We were saddened to leave this lodge, especially with what lied ahead.

The Seasons Resort is NOT a resort, a major disappointment. It is a timeshare community with a couple of townhomes reserved for guests. The rooms lacked WIFI, phone to contact the front desk and no safe to lock up our valuables. The room we had was the furthest from the lodge as you could get. Add to that, the pathway was dimly lit, you walked on cobblestones and the walk to the street was at least a 20% incline (wet weather made this dangerous). We complained about this unacceptable situation and spoke with Touchdown Tours customer service. We were told they would look into this and we even asked to be moved to a hotel. Sadly, our complaint fell on deaf ears as NO ONE FOLLOWED UP ON THS!! The side tours that we went on were really nice. 2 of them were advertised as ½ day tours, but realistically, they were only 2 hours each (Walk with the Elephants and Monkey Sanctuary). Had we known about this, we could have flown home a day early rather than being sequestered at this "resort". Luckily, our tour guide, Fabian, tried his best at making a bad situation better.

The people really made this tour!! Thabo and Fabian were AWESOME tour guides. The entire staff at Tshukudu made our time there EXTRAORDINARY. You MUST have Tyler as your game guide!!!! You MUST have Thabo as your tour guide!!!! Yep, we loved these 2 people!!!

So, would we book this tour again? Probably, but minus the time at the Seasons resort. I think Touchdown Tours should quit misleading people by calling this a resort, call it what it is, a townhome community! Our airport hotel bested this resort easily!!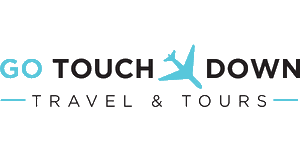 Reply
from

Go Touch Down Travel & Tours

Posted on Jan 25, 2023

Hi Bob,

Totally agree with you!! Thank You for taking the time to review the tour.

We do not use Seasons anymore and book clients into JNB Hotel on Day zero arrival (the pre nights before tour, and its walking or short shuttle distance). After Covid, the Seasons Resort focussed on the local market, and it's not for our International clients. I see that you had many excursions booked after your tour (elephant, monkies, lesedi, cradle of humankind, etc), hence they kept your booking at Seasons (location near the excursions).... That's a Pity !! Difficult time of the year to change that too (Dec holidays).

Re Humala - regretfully we found out as you did, during the same time, but we did email you on Dec 28th at 9:06 AM EST. Day 1 of your arrival. We wish we could have emailed you sooner, but you and the email arrived the same day we see.

If you ever travel with us on any tour in the future we will approve a $350 Travel Voucher to compensate for the inconvenience.

Kind Regards
DB
Michelle
–
US
Visited: April 2022
Reviewed: Dec 24, 2022
Email Michelle | 20-35 years of age | Experience level: first safari
We loved our trip!
We had the best group! We loved having Bakkies with us as our guide and made friends with all out fellow travelers. We enjoyed everyone at Humala and Dunkeld! I do wish we had more time at Dunkeld as it was beautiful in April. My sisters and I talk about our trio often and everyone is always so jealous of our amazing pictures!
Dan
–
US
Visited: November 2022
Reviewed: Dec 21, 2022
Email Dan | 65+ years of age | Experience level: 2-5 safaris
Good safari experience, but promises/hype in sales result in frustration.
We found the people were generally friendly and mostly knowledgeable about the safaris and animals. The weather was good and we saw the big 5 animals and more and also the ugly 5 (we did not know this was a thing!) as well.

Now the hype mentioned above, in what is sold as a luxury safari. We were told transport would be in vehicles - turns out they were soccer-mom mini vans. They promised no more than 4 people each vehicle. In reality there were 5 or 6 adults crammed in. Promised were safaris with no more than 2 people in each row, for comfort and better views. That happened on one day, the rest of the time was three across. The lodges were crowded as well. Some in the group had been promised single rooms, but they were forced to share rooms in the lodges.

Giant pity because we did get to see the animals we wanted to see, in their habitat. But none of the 16 on this tour said they would go back on this tour.

If you promise a luxury safari experience, please deliver a luxury safari experience.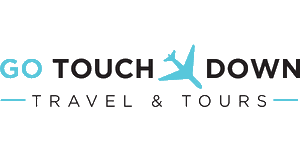 Reply
from

Go Touch Down Travel & Tours

Posted on Jan 25, 2023

Dear Dan,

We are sorry to read the promised 4 people and no more than 2 people in a row comments above. Perhaps it was an oversight on your side?

We can assure you, we have never had this complaint before and that in the history of our company, we have never sold our tours that way. Please see page 1 of your sales agreement signed on 4/2/22. It refers to no more than 6 pax per van/group. On safari, the jeeps can seat up to 3 pax in a row very comfortably. This was addressed in the documents attached to your itinerary.

Re: Nov 2022 when you traveled. We don't agree with your statement. See the 3 x reviews below that visited at the same time as you Nov 2022.

Welcome back and thank you for taking the time to give us feedback. GTD.
Samantha Barnard
–
US
Visited: November 2022
Reviewed: Dec 11, 2022
Email Samantha Barnard | 35-50 years of age | Experience level: 2-5 safaris
EXCELLENT,DETAILED AND HOSPITIABLE . UNFORGETABLE EXPERIENCE .
Without a doubt this is the tour company to trust your travel details with. The logistics are flawless, the service is exceptional and the hospitality puts a warmth in your heart that is undeniable. A month later i am still Intoxicated by an experience that no price tag could match. The food never disappointed and the Wildlife Experiences were out of a National Geographic episode. I will NEVER forget this journey .

10 Star Rating from me !
Craig and Carolyn
–
CA
Visited: November 2022
Reviewed: Nov 29, 2022
Email Craig and Carolyn | 65+ years of age | Experience level: first safari
OUTSTANDING, Trip of a lifetime, HIGHLY RECOMMENDED!
We are very experienced travellers having travelled all over the world with various tour companies like Trafalgar, Colette, Globus, Scenic cruises etc. Our experience in Africa was second to none and it created special and fantastic memories that will last a life time. In travel the phrase "trip of a lifetime" is often overused but this truly was a trip of a lifetime! The experiences and memories are unforgettable!

Marie Brivik was wonderful and always went the extra mile to ensure our trip was unforgettable and all the many details for us were looked after. She even gave us her What's App contact info in case a problem was to occur. She was professional, thorough and always willing to listen.

We started in Cape Town and had wonderful experiences with the highlights being Buffelsfontein, Langa township tour and lunch with a local lady, Boulders penguins, Robben Island,Table mountain, the wineries, the Gold African dinner and show. These wonderful experiences can simply not be matched and would be impossible to do on our own. Absolutely awesome! Shark Bay and Belle Maroc were amazing properties!

Our second week was the 7 night safari tour at Humala and Tshukudu game lodges. The differences between the two properties gave us the opportunity to see and experience two completely different types of safaris. The swazi dancers at Humala were outstanding! The day spent in Kruger was an amazing experience and can't be missed. The sunset river cruise on the African Princess was superb, relaxing, with wonderful appetizers and drinks!

The staff was most helpful and did whatever they could to ensure our every need was met, simply speaking they spoiled us! More specifically Trevor at Buffelsfontein was awesome, Joseph who drove us to Humala and then on to Tshukudu always greeted us with a smile and went above and beyond to make our trip the best, Lyle at Humala was always eager to help and give us the best experience possible and finally Michael our guide at Tshukudu whose professionalism, knowledge and sense of humour was the best, always ensuring our safari was unforgettable by answering our many questions. Thanks to all.

The food we had was delicious, well prepared and added to our African experience!!!! Special mention must go to Pancake Harry's for their bobotie, San interpretative center restaurant for their Eland burger, Kruger lunch stop for their snails and finally Mariner's wharf. I have had lobster at many places over the world and theirs was simply the best!!

Thank you Go Touch down for a truly amazing experience that cannot be matched.

Joanne
–
US
Visited: October 2022
Reviewed: Nov 24, 2022
Email Joanne | 65+ years of age | Experience level: first safari
Once in a lifetime trip with a few hiccups
Overall, the trip was quite memorable . The Cape Town portion was go, go, go. Jonathan, our Go Touchdown driver and guide was very good and got us to the excursions on time but each day was filled with perhaps too many excursions (not Jonathon's fault). Jonathon even got Go Touchdown to compensate the "girls" on the trip with a massage when one sea excursion was canceled due to inclement weather. On the safari portion the guides were knowledgeable and quite entertaining. Shadrack at Tsukudu was the BEST. We felt fortunate that he found 4 of the big 5 for us. On the other hand, at Humala our guide said a "saying" that I felt was a racial slur. It was said only on one day (repeatedly) and if it continued during the rest of the trip I would have brought it up with the management. All in all, Cape Town and the Safari was worth the flight time it took for us to get there (51 hours total) !!!
Max
–
Visited: October 2022
Reviewed: Nov 23, 2022
Email Max | 50-65 years of age | Experience level: first safari
This was a great tour with so much diversity.
The one month tour we had was unbelievable and packed with so much diversity. The guides and accommodation were excellent and the food was out of this world. We seen so many animals and the landscape was brilliant.
Happy to recommend to anyone thinking of travelling to Africa
Disclaimer
All corporate and/or tour info is provided by Go Touch Down Travel & Tours, not SafariBookings
The tours offered by Go Touch Down Travel & Tours are subject to their terms & conditions