Go Touch Down Travel & Tours
4.4/5 – 144 Reviews
Offices In:

United States

Canada

Size:

20-50 employees (Founded in

2010

)

Tour Types:

Small & medium group tours (Mid-range & luxury)

Destinations:

Price Range:

$300 to $800

pp

per person

per day

(USD, excl. int'l flights)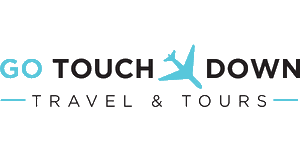 Go Touch Down Travel & Tours
Karen and Chris Graber
–
US
Visited: April 2023
Reviewed: May 5, 2023
Email Karen and Chris Graber | 50-65 years of age | Experience level: first safari
Trip of a lifetime in a beautiful country
Wow this trip exceeded our expectations. We booked the 8 day safari and 8 day Cape Town tour with Lucia who was great to work with and very helpful. The itinerary that she sent before we left was so helpful and had so much information about our trip. Once we arrived in Johannesburg everything ran seamlessly. Bakkies picked us up at the airport and was so friendly and a wealth of knowledge. We stayed at Dunkeld Country Estates and Tshukudu Lodge for the first part of our trip. Both were nice lodges with beautiful grounds. The staff were all friendly and eager to make our stay enjoyable. We will never forget the safari's and seeing all of the majestic animals in their natural habitat. Tyler was our safari guide and was very informative and his love for animals showed. He was determined to find as many animals as possible including the big 5. The highlight was watching two male elephants playing in the water for over 30 min and we could have watched all night.
Cape Town was a beautiful coastal city. Jonathan was our guide and is a proud Cape Town native who provided insight into the culture and history of his city. As for the hotels Belle Marco and Shark Bay were right on the water so we enjoyed walking the beach and it was the first time we've seen flamingos in the wild. Stillness Manor had beautiful grounds, but needed some updates and TLC. Again all the staff were friendly and eager to help. We enjoyed some delicious seafood and some wine in the wine lands.
Overall it was an amazing trip and we enjoyed every day to the fullest. If you are considering a trip to South Africa you would be foolish to try and book your own itinerary. Go with Go Touchdown Travel because you will experience things you would never see on your own.
Robert and Karen
–
US
Visited: April 2023
Reviewed: May 2, 2023
Email Robert and Karen | 65+ years of age | Experience level: first safari
Our trip was beyond our expectations.
We were taken care of from the start to the end when we were dropped off at the airport. Every accommodation was excellent as well as all the food provided to us. The Safaris were amazing, we were so lucky to have had Johnson as our guide while in the bush. Being in the nature among the wildlife was a once in a lifetime experience. When in Cape Town we were treated to so many site seeing tours and adventures to experience. We had the best time and would do it all over again.
Cassandra
–
US
Visited: March 2023
Reviewed: Apr 20, 2023
Email Cassandra | 50-65 years of age
Caring, provided excellent service each day!
The trip to South Africa was beyond AMAZING! The accommodations, for Shark Bay and Belle Maroc exceeded my expectations in all areas! (5 stars). Stillness Manor (3 1/2 stars). The property was ok, my room/decor was dull, unclean vibe, the staff and food was excellent! (5 stars)

Our tour guide J.P. was a great guide, full of information, kind spirit, patient, and a great sense of humor. He went above and beyond throughout the week; (sharing what places to visit for certain types of souvenirs, etc. (5 stars).

I'm in awe of the overall experience! My heart if filled with gratitude and joy, and I want to thank Deon and staff for all the kindness given prior to my departure. I would highly recommend Go Touch Down, (5 stars) and continue to share with others.
Jan
–
US
Visited: March 2023
Reviewed: Apr 18, 2023
Email Jan | 65+ years of age | Experience level: first safari
She was very helpful even though we had set backs because of Covid.
We were four senior ladies traveling for the first time to Africa so we had to trust our tour company for their knowledge. The safari exceeded our expectations from the accommodations to the food. We saw all of the big five animals in the first two days of the safari, The staff in the lodges couldn't have been more accommodating.
Tsukudu Game Reservewas beautiful and our rooms were spotless. Avani resort at Victoria falls was beautiful as well as the falls. Each time we were to be picked up the driver was there to bring us to our destination.
We couldn't have been more pleased.
Ray and Connie
–
US
Visited: March 2023
Reviewed: Apr 1, 2023
Email Ray and Connie | 65+ years of age | Experience level: first safari
Outstanding and without parallel
All the guides were outstanding, they took their time and were truly interested in providing a unique experience. They were 100% reliable, service was without question the finest we have ever encountered and we experienced the vacation of a lifetime. We are experienced travelers and would recommend Go Touch Down 1,000%. You cannot do better!!
Linda Livingston
–
US
Visited: October 2022
Reviewed: Mar 20, 2023
Very great salesperson. All drivers were outstanding in their knowledge of the history, the areas
Although it was delayed a couple of years due to the pandemic, I finally realized my lifetime dream. Safari riding is a good physical challenge but worth the discovery of the top African animals. The hotels were beautifully appointed. The buffets were the same in each hotel along with the same linens that were luxurious. Since returning I have discovered the the trip was quite a value.
Susan
–
US
Visited: March 2023
Reviewed: Mar 17, 2023
Email Susan | 65+ years of age | Experience level: first safari
A fine tuned, well oiled machine.
The guides were great. They all knew everything about everything. I had a million questions about animals and birds and they were able to answer them. The food was great. No bad meals. The accommodations were very nice and they kept getting nicer as the tour went on. At first, I didn't understand how it all worked since I had never travelled with guides who helped us with everything and took us everywhere. Other than the road into Tshukudu was extremely bumpy (gravel might help the vans negotiate the road better), all of the accommodations were nice--once we got there.
Natalie Malin
–
US
Visited: February 2023
Reviewed: Mar 15, 2023
Email Natalie Malin | 50-65 years of age | Experience level: first safari
Dream of a Lifetime AND no single supplement
Overall, my trip to South Africa through Go Touch Down Tours was fantastic. The trip was everything that the tour operator said it would be. It was tremendous value for the money as all the accommodations were included and were first rate; majority of meals were included; all entry fees were covered; and we covered a lot of South Africa. This was one of my first times traveling internationally by myself, and I always felt safe with the Tour group. Here are some highlights:
· Mpumalanga - Tour guides & Tracker – I cannot say enough wonderful things about our tour guide, Joseph. He was very kind, and extremely personable. He ensured we saw everything promised on the tour, but he was flexible, and was so gracious in answering our questions and sharing about his country and culture with us. Additionally, our tracker at Tshukudu, Johnson, was so knowledgeable about the land and the animals. Our time with him at the game reserve and at Kruger were some of my best highlights. The staff at Tshukudu were all very warm and friendly. They were always ready to serve and to ensure we had a great visit. Food was delicious and there was always ample to try and experience.
· Mpumalanga itinerary – I am a city girl, but hands down, the safari portion of the trip was my favorite. The beauty in the area is amazing between The Chief and his three wives to Lisbon Falls to Potholes to God's Window….all are majestic and photos cannot capture the true beauty of the area. BUT nothing matches the beauty of the animals and how close we were to many. I have a short video I took which I affectionately call "The Lion King Shot." It has giraffes, zebras, wildebeest, impalas running in the shot, and it was amazing to see. We were with Johnson one day, and he turned a corner, for us to immediately start going backwards because two elephants were walking on the road towards us. Another day, we saw the lions eating a wildebeest, and then one morning the lions were walking near our jeep. There are so many wonderful memories!
· Cape Town tour and staff – This is an action packed itinerary, and JP, our tour guide, did a great job of dealing with Cape Town traffic and showing us all the sites. Cape Town is stunning from Simons Town with the penguins, Chapman's Peak, the Cape of Good Hope, V&A Waterfront, the coastline, Table Mountain, and of course the wineries. Robben Island, which was an extra excursion on the last day was fantastic, and it is a must see!
Cristina O.
–
US
Visited: February 2023
Reviewed: Mar 12, 2023
Email Cristina O. | 50-65 years of age | Experience level: first safari
Exceptional Service
I went with my 4 sisters and 2 friends and we all had a memorable experience. All the staff were very friendly and helpful. They always have a big smile on their faces. Both our tour guides Thabo and Shamrack were exceptional. Thabo is a very happy person and very efficient. He'll get things done even without you asking. Shamrack is a very skilled game guide. He knew exactly where to find the animals and we learned so much from his knowledge. We were so lucky to have both take care of us. We also think the food was delicious. We really had a very nice and memorable trip.
Marion
–
CA
Visited: January 2023
Reviewed: Feb 6, 2023
Email Marion | Experience level: first safari
The review below is the personal opinion of Marion and not that of SafariBookings.
This was one of the worst travel and tour agencies I have ever dealt with.
My review is based SOLELY on the experience I had in booking my tour. The actual tour guides and other people in South Africa were amazing.


My mother had purchased the safari tour In 2019, but was unable to travel due to Covid. In July of 2022 she was advised that she needed to rebook her tour soon or she would lose her money. For personal health reasons, my mother was no longer able to make the trip, so we contacted GTD to make the transfer.

There was a lot of communication between GTD, my mother and I, and it took almost 2 full weeks before anything could be done. GTD would communicate with my mother, without cc'ing me on emails, and vice versa. She had been told to include both of us on all emails so we could ensure that we were all on the same page.

The biggest "bottleneck" was I needed to confirm that what I wanted to do and when I could do it would be available before we did the transfer. I was not going to confirm anything or assume a travel package without knowing if I could do what I wanted. I finally got an email apologizing for the delays with an explanation that there were protocols that needed to be followed.

A quick explanation at the beginning would have provided clarification and I would not have been compelled to follow up so often. And yet, GTD didn't seem to understand that I wasn't going to agree to take on my mother's trip if I couldn't confirm what I wanted to do

The transfer was finalized at the end of July.

When it came time to pay, I only had AMEX or through my bank. No one had mentioned this beforehand. I had paid off my visa to pay for this trip, and then had to wait until I got paid again, because I didn't have the cash. Knowing this at the beginning of the conversation would have been helpful so I could have planned better. Not everyone has $3000 cash sitting in their bank account at a moment's notice.

I chose the tour that I wanted – Johannesburg and Cape Town, and then chose the add-ons that I wanted to do.

I stated that I wanted to do the Cradle of Humankind in Cape Town and then the Lesedi Cultural Village. GTD emailed me back to say that the Cradle of Mankind is in the Safari region and I would need an additional day to do it. I asked if I could cancel one of my safari days while I am in Johannesburg doing the safaris, and she said it was not an option. She said that it was too far away. I was a bit confused and upset because I didn't understand why I was being presented with an option that wasn't viable. I was willing to give up one of my safari days to do this but was told it couldn't happen. And yet, when I was there, I was told that it was closed to public because of flooding - so what was it? Too far? flooding?


On August 11 we discussed the add-ons again, and I heard nothing back from GTD until October 5th when I emailed her (a third time) and cc'd the general email address as well. GTD called me and apologised sating that she had Covid and the hurricane had caused delays. Then she said that she had sent my add on request to someone else and that they hadn't done it, and that it was now coming back to her to do, and she was overwhelmed with everything. I indicated that I recognize that there are problems everywhere, but a response of any kind would have been appreciated. The hurricane and her having covid did not happen in August or September. And quite frankly, I was getting extremely fed up with the delays and excuses.

On Oct 13 we talked about two other add ons (endangered species and District 6 Bo Kapp) and the shuttle and hotel I would need to pay for as I was arriving early. On Oct 14 I paid for everything that we had talked about … or so I thought.

On October 18 I emailed GTD saying that now that EVERYTHING is paid for, could you please send me a detailed itinerary. She replied back that she was happy everything was in order, and my detailed itinerary would only be available about 30 days prior to my trip.

On October 20 I received an email from GTD with the information and price for the District 6 excursion. I emailed her back indicating that I was confused … we had confirmed on Oct 14 that EVERYTHING was paid for, and all I needed was my detailed itinerary. She said no, she would have discussed this with me before she got me to pay. I replied that we had had this discussion, and I had confirmed everything on October 14. She called me on the phone and I explained it to her again, and I sent her the email again showing her where I said EVERYING and it was in bold. She apologized and said she misunderstood. At this point my frustration level in dealing with GTD was at it's peak. I was done. I told her to forget it, I'm done, I'm not booking any more trips. And that was the end of it.

On December 1, I received my itinerary and was reviewing it and all of the other information. I was VERY surprised to read that I would need to tip about $10-14 USD a day per guide / ranger. It would have been nice for me to be told this at the beginning when I was speaking with Marie. Not a deal breaker, but advance information would be appreciated.

I have travelled extensively in the last 30 years, and I must admit, I have never had a more challenging time booking a trip as I have had with GTD.

1. The lack of understanding / clarification
2. Missing out on two excursions that I really wanted to do (Cradle of Humankind – I still don't understand why this was presented as an option and then removed, and then District 6, because she misunderstood)
3. The delays between emails, and no follow up from her end – I was always the one following up to make sure everything was completed
4. Not providing valuable information at the beginning – i.e how to pay for the trip (no VISA option)
5. Not providing valuable information during the booking – i.e extra things that I will be paying for $10-$14 USD a day = $14-$19 CDN for me at 10 days, that's an extra $200 roughly.

The above information was provided to GTD prior to my departure (I have updated it with some current info) in November. I was told I would receive a response as soon as possible. I got nothing - absolutely nothing. I even followed up two other occasions. On the third occasion I "threatened" to leave a negative review if I didn't' receive a response by Jan 26.

I got an email from Deon Barnard at Corporate. His response? Oh sorry? I've explain to her what she should have done, and that Canadian files are complicated. She should have gone to her supervisor. I don't think she realized how frustrated you were.

His response was a slap in the face, and I emailed him back, itemizing in detail the inconsistencies in his email. I have yet to hear anything back from him, and I highly doubt I will.

The trip itself was fabulous - South Africa is a gorgeous country - the big 5 are enthralling and the people are wonderful. But do yourself a favour and book with a different travel agency. Save yourself the heartache of missing out of things you wanted to see because of lack of communication, mis reading emails and flat out ignoring you.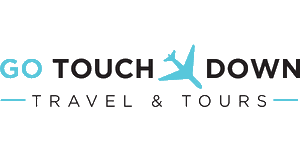 Reply
from

Go Touch Down Travel & Tours

Posted on Feb 16, 2023

Personal reply drafted by the CEO.

Marion -

What a disappointing review to read after your feedback on the tour re Guides, Lodges, etc, was only positive.

I have also noted that after my office denied your request for any compensation, you posted this review on more than 5 social media platforms over the past week.

Here are some facts that I think the readers should know.

Your mother purchased in 2016 (that's almost 8 years ago), Not in 2019. We worked with her for close to 8 years and extended, year after year working with her (then covid came but nevertheless extended again). Never raising the price and always keeping her benefits and tour for her (what travel company does that??).

In mid-2022 you wanted to take the tour over. We said it was fine (not normal procedure, but we did). We told you that we could 'Not' discuss matters with you until she signed transfers and you did the same. *It's a Privacy issue and the LAWS in Canada are very strict.

Your mother's agreement was payment by AMEX or CHECK only. We told you that's the way it was set up originally - You didn't have an AMEX. We gave you full disclosure.

Re Bo-Kaap, Why did you not add this way in advance? The Agent told you to do that. See all her emails on Oct 18, 19, 20th (3 months before your trip)

As per my personal email to you. These transfer to Third-party docs in Canada is extremely complicated, and only TICO-registered agents are allowed to deal with them.

Now yes; I do agree that your Travel Agent was a little missing in action for a period after she became ill from Covid, and that Hurricane in Sarasota Florida that knocked her out for more than a week - No excuse but it was a tough 3 weeks for her, and she apologized to you privately.

Final note, as I've said before. Please know, that we were not aware of 'how' frustrated you felt about this transfer of ownership process until you returned back from the tour that you enjoyed so much.

I am sorry you feel this way about your process after you took the tour over from your Mom. I will see if there is anything we can learn from this and will discuss this with all my staff.

Sincerely
CEO
Disclaimer
All corporate and/or tour info is provided by Go Touch Down Travel & Tours, not SafariBookings
The tours offered by Go Touch Down Travel & Tours are subject to their terms & conditions