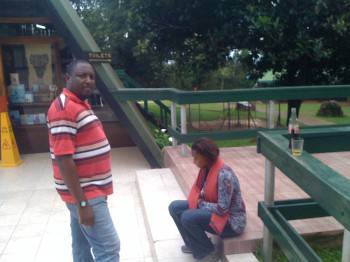 Gombe Track Safaris & Tours
4.3/5 – 63 Reviews
Office In:

Size:

10-20 employees (Founded in

2005

)

Tour Types:

Small & medium group tours (Budget & mid-range)

Destinations:

Price Range:

$50 to $350

pp

per person

per day

(USD, excl. int'l flights)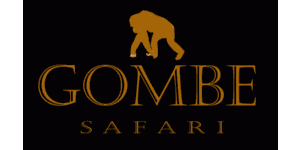 Request a Quote ›
Your request will be sent directly to the operator
If preferred, you can contact the operator directly
AZ Shrink
–
US
Visited: January 2023
Reviewed: Feb 15, 2023
Email AZ Shrink | 65+ years of age | Experience level: over 5 safaris
Solo traveler treated exceptionally well.
As a Solo traveler I was a little apprehensive about everything going according to plan. I usually feel more secure about logistics in groups or when tours are arranged by professional agents.
In this case my anxieties we're quickly relieved. I was met at all appropriate spots and guided to my next destination. At Gombe I coordinated a departure time that fit my schedule. While at Gombe the team coordinated by Joshua served me well and diligently.
I have no reservations; my expectations were exceeded. The cost was more than reasonable.
Mike
–
CA
Visited: December 2022
Reviewed: Dec 27, 2022
Email Mike | 50-65 years of age | Experience level: 2-5 safaris
Great service
Wonderful Safari experience. Pre-trip communication with Joshua was efficient and helpful.
The chimp trekking was incredible.
The ranger was knowledgeable and careful to follow all rules.
Budget camp was clean and large. was pleasantly surprised to have a personal toilet and shower in each tent.
The driver and boat driver were ready as soon as we arrived.


Tapojoy Chatterjee
–
IN
Visited: August 2022
Reviewed: Oct 16, 2022
Email Tapojoy Chatterjee | 35-50 years of age | Experience level: over 5 safaris
Disappointing cancellation service
Disappointed with the way cancellation was handled. My wife and I had planned a 3 day safari with Joshua in August 2022. However had to cancel due to last minute flight cancellations. He committed to refund 25% of the initial payment. Joshua was very prompt to respond till the time payment was received. However when the cancellation plan was shared, Joshua went AWOL. Still awaiting the refund.
Pascal Hartmann
–
AT
Visited: July 2022
Reviewed: Aug 22, 2022
Email Pascal Hartmann | 35-50 years of age | Experience level: over 5 safaris
Wonderful three days in Gombe with additional diving
I spent wonderful three days organised by Gombe Track Safaris in Gombe National Park. Everything went perfectly smoothly in the organisation starting with being transferred from the airport to the private boat and on to Gombe. Within the park I had a nice room in the main buliding, great food provided by my own cook and wonderful moments hiking through the park and sitting along for hours with chimpanzee families and watching them playing and later going swimming in Lake Tanganyaka. On my way back, I made two dives in the lake which were awesome given the amount of different fish with an incredible amount of different patterns in its waters. Thank you for the wonderful time and absolutely recommendable.
Nora
–
HU
Visited: June 2022
Reviewed: Jul 11, 2022
Email Nora | 20-35 years of age | Experience level: first safari
once in a liftetime experience
Well organised, flexible for any solution, Joshua was our organiser but keep in mind that the park have rangers as tourguide, so do not expect that Joshua will do the tour but he is take care that you will have the best tour guide there (Isaiah was for us and he is doing this for 13 years! he was very great, have deep knowledge and respect for the nature). The food was very nice well presentet and a LOT :D we were very happy to be there. the park, the hike the chimpanzee were all amazing, the people there are soo nice! If you fly on the last day of the tour take it into conciderations that early flight might be risky as you take a boat, so you may go back to kigoma the day before to be sure you have your flight in the morning. so if you plan to sleep there 2 night I suggest to have an extra night after in Kigoma. Also if you fly in or out somewhere else than Dar el Salaam ask Joshua before he will be flexible if its possible to book you an other internal flight if your final destination isn't Dar el Salaam :)
Mélanie
–
FR
Visited: July 2022
Reviewed: Jul 4, 2022
Available and responsive
Very good experience in Gombe, Joshua was very responsive and found a last minute solution following the cancellation of our international flight.

We loved seeing the chimpanzees.

(automatic translation from French)
Marlou
–
NL
Visited: March 2022
Reviewed: Mar 15, 2022
Email Marlou | 20-35 years of age | Experience level: 2-5 safaris
Amazing tour for Chimp trekking
I booked this chimp trekking tour and it was one of the best things I did during my 2-month stay in Tanzania! The communication beforehand was flawless, all guides, cooks and drivers involved were very professional, and during the tour everything was taken care of. I saw so many chimpanzees! Thanks a lot for this amazing tour!
Soumen
–
Visited: December 2021
Reviewed: Jan 1, 2022
Email Soumen | 50-65 years of age | Experience level: over 5 safaris
Please beware of this sweet speaking cheater
I booked my 3nights and 4 days Salous safari through this travel agency and that's the biggest mistake I have done in 2021 before the year end.
I have spent $645 per head for 2 of us for a private tour instead of direct booking through the hotels website which would cost me $404/person for the same tour. I want a peaceful safari during the year end and change of career as per my choice Beavis of photography and what I got
1. The open Car - the car they provided as per my request, doesn't have the permit to enter in national park and stopped by the official today morning.
2. The 2nd car, which take us from Dar es salaam to Salous and back had different problem, once that car stopped you need some help to push the car to start, it's almost a 40 years old car, I feel pity for the driver Mike who is a nice person and good driver and always try to help with a smile.
3. I would like to take a name knowingly it's the great Joshua(owner of the Gombe tours company) the great story teller and full of commitments which never be fulfilled and he will definitely will never talk to you once you started complaining about anything during your tour instead one of his so called agent(Yusuf) will speak to you and always try to prove that everything is your luck and fault and they are the best.

For your information I back to Dar es Salaam after 2 nights without spending the 3rd night there because I can't tolerate such nonsense service anymore. What a bad start of new year.

I don't recommend this guys as I feel I got cheated and not be treated well after paying full amount on the first day.

It's better to book hotel directly and book car from hotel for your safari, so that you can pay at hotel and there will be someone in person present to listen your complain if any. This middleman short terms traders are the problem in Tanzania. Most of them doesn't have their own car, doesn't have their own guide they just have ample time to response on your first query to make you fool and then they take good amount and pay for worst service to serve you, they will ensure 3rd graded rooms in a hotel, old hired car without any maintenance or paper sometime and you never saw them in person.
However I have visited, Tarangire, Manyara, Ngorongoro, Ndutu, North Serengeti, Zanzibar, Mikumi during last one year with few other renowned travel agencies who are really good and professional., Shadow of Africa, Amo Zanzibar tour and safari, African quinsang adventure safari are few of them where I got full value for money. Good luck.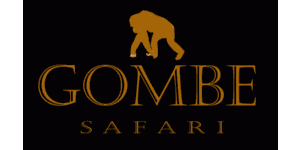 Reply
from

Gombe Track Safaris & Tours

Posted on Feb 5, 2022

Thanks for the review.
First of all, I would like to say that, Joshua Nahum, the Managing director of Gombe Safari is not a cheater and I'm not a sweet talker to my clients. I respect every client regardless of their financial ability, age, religion, or nationality and I have been doing so all along.
In response, here in Tanzania, the Tanzania national park system is owned by the Ministry of Natural Resources. For every tourist company like us, you must use this link for payment once you have the entrance to the national park. What happened last year was that the system was turned off on Dec 31 at Midnight, unlike other years. So since all the payments had been made it would not have been easy to be allowed into the park as the payments were already a link. All we could do was ask our client to give us a little more time so we could make another payment. The client refused to wait and even changed the car so he insisted that he want to return back to Dar. The driver was very kind to him and Yussuf and I asked him not to cancel the trip because soon everything would be fine but he said he didn't want to.
Regarding the car problem, most if not all vehicles in the private sector especially in the tourism industry in Tanzania and Africa are outdated. This is because in Tanzania we do not have a car factory. But usually, even a new car in safari gets a breakdown so far it was a mechanical problem. I admit that it is true that the car turned off while they were traveling but it lit up and they continued their journey. Another thing I would like to inform our customers is that in order to be registered with the Ministry of Natural Resources and Tourism as the owner of a company it is a must, first and foremost, a company must have vehicles in order to be licensed. Without it, you will not be able to get a license. Another thing is that Gombe safari has staffs, no middlemen, and staffs work according to her/his department.
Regarding the camp, It is true based on the challenges and realities of covid-19, hotels, camps, many lodges need renovation. This is a situation that has plagued the whole world and not just one place. I confess that the guests were given a room and based on the situation they found it inappropriate and asked to be changed. They were given a room and agreed to sleep.
I would like to inform our customers that we have rectified ourselves and all the problems that have arisen we have solved in particular I apologize to our client for the challenges he went on while traveling during the New Year holidays.
Antonio
–
FR
Visited: July 2021
Reviewed: Aug 6, 2021
Email Antonio | 20-35 years of age | Experience level: 2-5 safaris
A responsive operator yet to improve on value for money
We did a 3-day tour to Gombe national park to visit the chimpanzees.

The planning and organization was very professional, with very fast responses and someone was expecting us when we arrived.

Once in the park, the accommodation was as expected - mid-range tents - far from the premium and cleaning standard you may get in other Safari experiences.

The experience in the park was great. We got really close to the chimps, while respecting their boundaries and always well guided by the local experts. The staff was also great and food was very good.

Our rating of 3/5 stars is based on two main elements:
1) On the second day (out of 3 days program) we arrived at Kigoma at 4pm. First the driver left us in a wrong hotel - we've noticed that and finally were redirected to the one that had been communicated - Sunset Vista Hotel. Secondly, at Sunset Vista Hotel we were put first in a very small room with a tiny toilet and wifi internet wasn't working. Joshua, the operator manager, was responsive to our complaint and came the hotel to upgrade us to a better room. The improved room was still far from the expectations over mid-range on European or Serengeti standards.
2) The overall price of 350 USD per day is clearly overpriced - as 1st you profit only 2 out of 3 days, as the 3rd day you travel early in the morning back to Dar. And 2nd, you're paying luxury daily rates when comparing to Serengeti, while getting a mid/low range service.

Overall we were very happy to see chimps from very close and Joshua was very professional and responsive.
We hope this constructive feedback improves the overall service delivery for future travelers.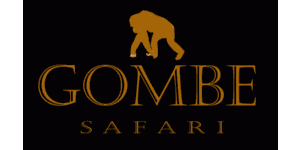 Reply
from

Gombe Track Safaris & Tours

Posted on Feb 5, 2022

First of all, I would like to thank you for your review.
It is quite true I agree with you that on this day such a problem happened.
1. On the Gombe safari side, the driver on duty had an accident and it suddenly happened to take another driver to pick them up and take them to a hotel. Here in Kigoma, we used to use two different hotels for our accommodation then he mixed up and sent them to a hotel where there was no booking for them and it was not right.
2. On the Sunset hotel side, the hotel administration erred in giving the guests a small room while their booking indicated that they needed a larger room with internet access. I went there and finally, I managed to solve the problem.
All of these issues we have worked on together (Gombe safari and Sunset vista hotel) and we apologize for the challenges.
I promise to improve our services and a problem like this will never happen again. Thank you.
Joshua on behalf of the Gombe safari team.
Matej
–
SK
Visited: March 2021
Reviewed: Apr 18, 2021
Email Matej | 20-35 years of age | Experience level: over 5 safaris
I was happy with the service. Joshua is excellent manager.
I was very happy with the service. They arranged for me chimpanzees trekking in Gombe NP. Everything was great. Joshua is excellent manager. He has answered all my questions and even he helped me to get to Kigoma. I was travelling by bus from Arusha. I highly recommend this company. I plan to visit Burundi soon and definitely I will ask Gombe Track Safari to organise my trip through Burundi.
Disclaimer
All corporate and/or tour info is provided by Gombe Track Safaris & Tours, not SafariBookings