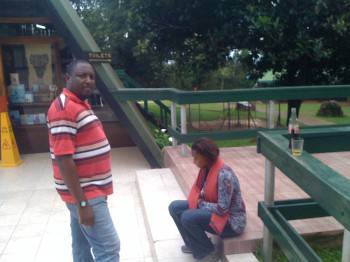 Gombe Track Safaris & Tours
4.3/5 – 63 Reviews
Office In:

Size:

10-20 employees (Founded in

2005

)

Tour Types:

Small & medium group tours (Budget & mid-range)

Destinations:

Price Range:

$50 to $350

pp

per person

per day

(USD, excl. int'l flights)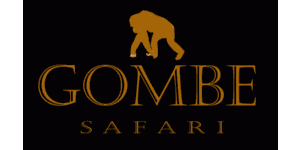 Request a Quote ›
Your request will be sent directly to the operator
If preferred, you can contact the operator directly
Milen
–
BG
Visited: February 2021
Reviewed: Feb 20, 2021
Email Milen | 35-50 years of age | Experience level: first safari
Excellent organisation
We had the best 3 days Mikumi Safari from Dar Es Salaam. Thank you for this journey. We had a very emotional journey with you and yours guys. Thank you Joshua !!!
Jan Pekarek
–
CZ
Visited: January 2021
Reviewed: Jan 31, 2021
Email Jan Pekarek | 20-35 years of age | Experience level: first safari
Good price, beautiful private safari experiences
3 days package from Dar Es Salaam to Selous
Everything was great, our driver was a cool guy with professional driving skills :).
Lot of water during whole three days.. boat, driving and walking safari were very interesting and nice.
Accommodation in Ngalawa Selous Camp was also 5/5, great food, room and pool.
- We did not see lions, because it was really hot and they were hidden. Maybe next time!
I recommend.
William and Sammantha
–
US
Visited: November 2020
Reviewed: Dec 20, 2020
Email William and Sammantha | 20-35 years of age | Experience level: 2-5 safaris
Chimp Trekking Beyond Wildest Expectations
My husband and I were blown away with the chimp trekking at Gombe. The guide was fantastic and it was clear that he had such a passion for the chimps and respecting their space. We were able to see the chimps hunting, playing, fighting with baboons, and so much more. We will never forget feeling so lucky to be experiencing their human like behaviors in person! Our accommodations were as expected and a step up from camping, but we knew that going in and it was fine. Our cabin had everything we needed for the night. Our boat operator, chef, and the man who provided our transport throughout the trip were all top notch!
Katie
–
US
Visited: November 2020
Reviewed: Nov 25, 2020
Email Katie | 35-50 years of age | Experience level: 2-5 safaris
Gombe Chimp Trek - Adventure for only the Most Adventurous
We had no idea what to expect and could never have expected our simple desire to see chimpanzees in the wild to end up being perhaps the most remote place we've ever been. Gombe Tours was very responsive and did everything within their control to ensure a smooth trip for us. Again, it is isn't there fault that there just isn't a lot out there on the internet about what is all entailed in getting to Gombe and what accommodations are like. Let me summarize. Getting to Gombe is about a 6-7 hour ordeal. You start from Dar es Salaam with a pick up from your hotel at 5:30AM and take a 2 hour domestic flight to Kigoma Airport which is a bush airport if you've ever seen one. Maybe a flight or two in or out the whole day. Car ride with brief detour at a tourist spot to a boat where you spend 2+ hours on a small boat getting to the park by water. The day we traveled was very wavy and our boat ride was longer than two hours and we arrived soaked. We received a warm welcome from a park ranger/tour host upon arrival at the park and shown to our tent, which was nicer than expected given how remote we were, but not the full "glamping" level that some may have come to expect on safaris. Meals were provided in a dining hall. And, of course, the highlight were the chimp treks. It's everything we could have wanted. Certainly one must be in good health to participate in the treks. At the end of your final trek, you are provided boat ride and car transfer to a hotel for a stay until your flight. There were lots of pieces, but Gombe Tours ensured that the pieces all occurred smoothly. In fact, there was a miscommunication at our hotel regarding what was included and both Joshua and our driver went over and above immediately to take care of it. If I had to be very picky, I'd say the one thing we understood was occurring was a car transfer upon arrival back in Dar, which didn't occur, but we're talking the difference of a $10 taxi trip.

If you choose to embark on a Gombe chimp trek, have reasonable expectations of your location, but trust that Gombe Tours will take the stress out of the planning and execution.
Ewa and Arek
–
IE
Visited: February 2020
Reviewed: Mar 1, 2020
Email Ewa and Arek | 35-50 years of age | Experience level: first safari
Well organized experience
We were both really happy with the whole experience.
From the start where we were collected from the airport, to the excellent safari camp in Selous (Ngalawa) and drop off to our next destination in Dar Es Salaam we had a brilliant time. We could not recommend these places highly enough. On Driving safari we were able to see lots of wildlife and our driver and guide Charles did what he could to make it exceptional. The game drives were excellent. February was a great time to visit - there was some rain but it did not detract from the experience and it was uncrowded.

We havevspent 2 nights in Ngalawa tented camp. Very clean and comfortable accommodation. Private outdoors pool. Staff really polite and helpful. Food was bland and every day almost the same with instant coffee for breakfasts.

Gombe safari did a superb job for us. Worth the price.
Thanks again.
Michael Rubenstein
–
US
Visited: October 2019
Reviewed: Oct 10, 2019
Email Michael Rubenstein | 50-65 years of age | Experience level: over 5 safaris
An amazing adventure to Gombe Stream National Park and trekking with the chimpanzees of Gombe
I have been traveling to Tanzania for the last nine years, twice a year for a month each time to work and have been on dozens of safaris, having driven many of my own, and climbed Mt. Kilimanjaro. I have experienced much of what Tanzania has to offer and now relish in being able to introduce others to this wonderful country, so when I have the opportunity to discover something new in this amazing country, it is a real plus for me. Discovering Gombe Stream National Park and Gombe Track Safaris & Tours was just that! A colleague had used their services last April and had spoken very highly of them, but I had not completely expected the wonderful care and service that Joshua and his team provided to us all along the way. We had booked four nights at Gombe with them and absolutely everything was arranged and went off without a hitch. That included our airport transfers from Arusha to Kilimanjaro International Airport, Dar airport to our hotel in Dar and back again, Kigoma airport to our boat to Gombe. The return trip was equally smooth. Our captain, Juma, took wonderful care of us the camp at Gombe (We chose to stay in the tents). Juma cooked all of our meals for us and gave us more food than we could eat. He was flexible on times for meal and was always there checking on us. We were there in the dry season, so the chimps were much higher in the hills, but we were able to see them on the three days we trekked. The beach at the Gombe camp was lovely and the sunsets were to die for. It rained several days, but life went on as usual. I brought several friends with me who were first timers in Tanzania and they couldn't say enough about the trip with Gombe Track Safaris. It was everything we had hoped for and more. I will be referring other friends to them without question. They were just totally awesome.

Kristin
–
US
Visited: January 2019
Reviewed: May 18, 2019
Email Kristin | 35-50 years of age | Experience level: first safari
The review below is the personal opinion of Kristin and not that of SafariBookings.
Beware of what you are getting into!
We were very disappointed in this tour. Starting out with being picked up late at the airport. We arrived in the pouring rain with no cell phone service and the driver was 15 minutes late in picking us up, which would not have been a big deal if we had a way of getting ahold of someone to see if they were coming or had forgotten us.

Secondly, the driver was drunk from the impression I got. He drove those roads at 120kph which I finally had to tell him to slow down. These are dirt/ clay roads! There was a man on a bicycle carrying long wooden sticks which the driver hit as he drove by the man! I know I'm in a different country but is this a normal occurrence? He proceeded to tell us we would be in the car for 6 hours...? Now, I'm confused because the itinerary I was sent said:
"Transfer to Sigunga village where you will take a boat to Mahale mountain national park. Have a picnic lunch at Sigunga village before boating to Mahale. The boat will take approximately 3 to 4 hours"
As we drove at top speeds we came to a village where we were told he had forgotten dinner and would be right back. 30 minutes later he returns with a chicken and throws him in the back of the car. After driving for 3 hours I ask about lunch because it's now 3pm. He hands me a box lunch which was not vegetarian like I had said several times that I was. I could not eat! I had a banana. At 630pm we arrive at this boat in the middle of nowhere. There is 1 man waiting to take us to Mahale. This is scary for 2 women traveling alone, especially with my sister who has anxiety. If we had been informed ahead of time what was going to be going on we would have felt more comfortable. Especially since it took 7+ hours to get there when we were thinking it was a 3hr boat ride. We get on the boat and it is now getting dark. I'm in a strange place in the middle of this huge lake on this boat not knowing where we are going. We arrive at dark, can not see anything. We ate dinner at 9pm! This is not acceptable, especially since we had no lunch!
If it wasn't for our guide Huessein it would have been a horrible experience. Luckily he made it amazing for us.
Last thing, when we left and stayed in Kigoma town, we were dropped at the hotel with NO information. Nothing about lunch, dinner or the museum tour. Food was terrible. The staff didn't understand what I was talking about. So I messaged Joshua with whom I had been speaking with, very little information again. I got ahold of the driver to ask him about the museum and he said Oh, we will go tomorrow before the airport. Again, he could not tell me how far the airport was and said he would pick us up at 8 for the tour to the museum. He then said the airport was 2 hours away. I told him we left at 1230. The next morning after our tour we realized the airport was 5 minutes from us! We spent 3 hrs at that little airport waiting.
I just don't understand why the itinerary I received was not followed nor was I ever given correct information. Mahale was such a special place and I would love to return. I'm not trying to be mean, I just want to inform anyone traveling here the situation.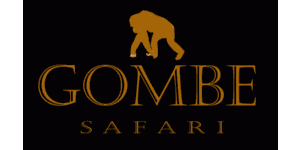 Reply
from

Gombe Track Safaris & Tours

Posted on Sep 30, 2019

Hello Kristin,
First of all, i would like to apologise for all what happened on May in your trip to Mahale Mountain national park. I agree with you that the driver behaved badly and he didn't provide acceptable service to you. After your trip, we made an investigation concerning his behaviour and we notice that he is not the right person to be one of the staff of Gombe safari. So the management of Gombe track tours and safaris have suspended and terminated him since July 2019. He is no longer a staff of the Gombe safari due to his bad behaviour to our customers/clients. On the other hand, we would like to say thank you for your review which helped us to know all about the services provided by our staff while on your vacation. It was not our intention to provide poor service like that. We know that our customers need good services while are on their vacation and it is our responsibility to make sure that they meet their expectation.
Peter and Monika
–
AT
Visited: November 2018
Reviewed: Jan 7, 2019
Email Peter and Monika | 65+ years of age | Experience level: 2-5 safaris
Very good.Great 9 days and all was ok.
The communication was satisfied and the organisation of the tour excellent.
We had a great driver and he was a perfect guide. the food was delicious and so we could enjoy our second safari trip with this company.
We would like to do it once more!!!
Trudie
–
Visited: November 2018
Reviewed: Nov 25, 2018
Email Trudie | 35-50 years of age | Experience level: over 5 safaris
Timing was very good and everyone was friendly and helpful. Last accom a bit noisy, but comfortable.
Everything happened very smoothly, timing with each step of the tour was really good. People friendly and helpful. The accommodation in Kigoma was just a bit noisy, but otherwise good.
Steve
–
Visited: September 2018
Reviewed: Oct 16, 2018
Email Steve | 65+ years of age | Experience level: over 5 safaris
Visit to Gombe Stream National Park
We spent three days and two nights at Gombe Stream National Park. It was a thrilling visit, as we got to see the Central Community of chimpanzees and hiked many trails in the park. The visit was during the dry season, so we had to hunt for the chimpanzees but viewing them was excellent with the reduced vegetation. We stayed in the lodge built for Goodall's son. It was very comfortable and close to everything. The food was wonderful, fish right from the lake. Our guide was very knowledgeable and capable. I would like to visit again. I would plan to stay at least two days to ensure seeing chimpanzees.
Disclaimer
All corporate and/or tour info is provided by Gombe Track Safaris & Tours, not SafariBookings