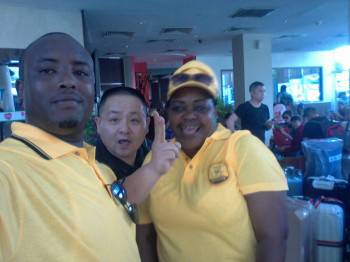 Tanzania Mwangaza Safari
4.9/5 – 258 Reviews
Office In:

Size:

5-10 employees (Founded in

2008

)

Tour Types:

Custom budget & mid-range tours that can start every day

Destinations:

Price Range:

$120 to $600

pp

per person

per day

(USD, excl. int'l flights)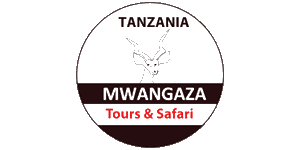 Request a Quote


for a custom tour
Your request will be sent directly to the operator
If preferred, you can contact the operator directly
Rating Breakdown
Fuchsia
–
TW
Visited: July 2019
Reviewed: Jul 5, 2019
Email Fuchsia | 20-35 years of age | Experience level: over 5 safaris
bad experience with this company
這間老闆在收錢時很快說一切包在我身上. 但並沒有先把錢給司機加油. 所以我正中午大太陽之下被困在車子裡1個多小時等這間老闆匯錢給司機去加油. 且這間safari所提供從dar 接送的車子是沒有冷氣的. 浪費時間 cp不高 不推

this company didnt give money to driver for fuel in advanced. so i was stuck in the car in the middle of day for more than 1 hour(the car condition is bad with no ac no light and even gear box is not functioning well) not suggest at all. terrible
Ilya
–
RU
Visited: January 2018
Reviewed: Feb 16, 2018
Email Ilya | 20-35 years of age | Experience level: first safari
Beware of cheaters! 'Hello, Tanzania!' are cheaters! In particular Mwajabu. Safari was terrible
It's a pity to write it but for the next travellers I must do it, to prevent the situations that we were involved and to be ready what to expect from those swindlers like Ms Mwajabu and their company 'Hello, Tanzania'

1. We were the first day in Africa. Mwajabu came to grab the cash for the safari. We were warned that to TZ we need to take just 2006 year released banknotes or above. Of course, we all checked our cash before. It was 2006 or above. We gave money to Mwajabu. After a couple of hours she came to the hotel and told us that 12(!) 100$ banknotes that we gave her were old and 'she is in trouble". We were confused because we hadn't expected that they are going to cheat us, because some of our friends who worked in the other firm Altezza Tours reccomended the company as their partners. But Mwajabu didn't care about this. All of us were really alarmed and concerned, we didn't know what to expect but we knew for sure that we had given proper banknotes. After we told her about the police and cancellation of safari she said that it would be 'a lesson to her ' and her friend on Zanzibar will help her to change old money. Isn't it funny? All of us, especially girls were a bit suppressed, ' cause it was the first day in Africa for us all and we were dreaming about gorgeous safari. But instead of good thoughts about upcoming safari we had to prove that 'we are not camels' to that woman.

2. Next day. The driver came on 5 a m. The car was small for us 6. and really old. But they actually offered to go 8 persons.. how? The capacity with driver is maximum 8! So we arrived to the lodge in Selous GR at around 10 am, guys from the lodges showed us our tents. Girls were in shock! Tents were tiny for 1 person not even for his big bag! On the pictures they'd sent us the tents were normal big for 2 persons that you can even stand there. We will see such normal tents in Ngorongoro in few weeks later, they were just really comfortable. So certainly we refused to live in such conditions. On the program Mwajabu sent us in advance were absolutely different normal 2 persons tents. What could we do in the middle of Africa? We asked them to give us another accommodation. They charged us more 360$ for us 6 for the wooden hut for 2 and another wooden non condicioned even non fenned hut for 4! 360$ more! Once we lived in Portugal for 350$ for a month in a big flat in the city centre! That's their cheat #2.

3. We've spent about an hour of our game drive time to arrange all the things with accommodation. And now cheat #3: they stated that we can choose that today we go for a half day game drive and tomorrow for the half day. But better not to go today and just go to boat safari on 16.30 pm and tomro for the full day game drive. But stop! In the program it was claimed that on day1 we arrive at 10, having our fast lunch and departing for the WHOLE DAY safari, not even for a half. And there was some logic in it: so why would we have to depart from the hotel at 5am and arrive to the lodge (in Selous) at 10am and just start the boat safari at 4.30pm&?! It's ridiculous! We said that 'no, we going to go now for the whole day and tomro for the whole day' as it was written in the program that Ms Mwajabu sent me via email in advance. But can you imagine our guide Msafiri showed us printed program with the new schedule! Cheaters were ready for any turn! :) But of course i found in my smart phone the real program and showed it for the guide. For the long time he was talking on the phone and finally agreed on what we had insisted. Like Mwajabu did when she failed with her trick with banknotes. So we've spent a lot of time and nerves again. Why they did like that? We found out later that the entrance fee costs for a 24 hours visit to the park 70$/person. So they tried to convince us to go just for a one day game drive to save 420$ and put them into their pockets. Of course everything including park fees we've paid in advance.

4. The safari was ok. But not impressed. You know, 50% of success depends on the guide. The guide - Msafiri was not very communicative. His English was ok, but we haven't been catching not any word because of the strong accent. He was not very friendly, and he was wearing not a neat clothes as other safari guides did, not like a hint for uniform, just like a local guy from the village. Probably not a big deal but It's also very important for the whole impression about the company.

5. The icing on the cake was that on the last day they sold us lunch boxes for 10$ each! But it really costs less than a dollar: dry old chicken leg, bred with carrot, juice..

So the whole impression was very bad, they were trying to deceive us every time they got a chance. So thank you, Mwajubu for the spoilt safari and first impression about Tanzania. You're not even think for the future, I told you that if we'd love the safari we'd definitely go with your company fot the northern curcuit. And thanks God we found another great company with honest and pleasant people working there who changed our opinion to the country and people. We went back home absolutely satisfied and pleased. Tanzania is amazing!

We have all scans, documents, photos, programs, witnesses to prove my words. So, guys, be aware of that company and Ms Mwajabu. Actually we can even bring an action for the court, because they rendered their service not loke it was claimed in the contract and forced us to pay more money cheating us with accommodation.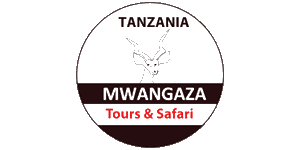 Reply
from

Tanzania Mwangaza Safari

Posted on Feb 19, 2018

Dear Ilya,

I personally thank you for your review againt us( Hello Tanzania).
First of all let me correct you, that we are not cheaters.
You were connected to us by Altezza, and we started a very friendly communications till to the end, till we met at your hotel in dar es salaam to finalise the balance payment for your trip.
The package you agreed was a camping safari/tour and i sent you the link of Hippo campsite where we will accommodate, all went well.
The package was including game drive/boat safari/walking safari and on full board.

The misunderstanding started when i met you for balance, as always i was mentioning the usd notes accepted was from 2006 and you confirmed that this is what you will bring, so all was ok... so i received the payment, i started to check the first 5 notes was ok and i over trusted the rest will be all fine above 2006... i kept the money in my bag and this was the only payment i received that day.
I offered to help the group to go to Azammarine to buy the tickets for them, for no extra cost... i left the hotel with daughter and went to the ferry to get the tickets... so here is where i came to know the money i have some of them are below 2006, when i wanted to pay for the tickets...... i was confused ... i used the few notes to but the tickets and quickly went back to the hotel to inform Ilya that some of the money i received were below 2006... OH MY GOD ...the result was like i through the oil on fire!! every one said i got new new notes from the bank, before i came here and was very bad environment at that hour... so i tried to explain but with no result... but you know i already committed myself to offer the tour and clients paid no matter what happened they have to go safari... ... Mh i told them okay let me try to find a way to get some change and proceed... but the fact was that i received the money from them... i don't blame them may be they did not know what they received at the first place... My huge mistakes I DID NOT CHECK ALL OF THE NOTES.
and i remember i told Ilya that this is my lesson, i will never trust and proceed but check and confirm.. then proceed.

So all the happiness/ good communications/ the short moment we had one hour before i received the payment was just gone and gone for good.

The next morning they departed to selous, the car i arranged was a 8 seat 7 seats at the back.
they departed at 0500am and arrived around 1000am ... i arranged for them to go to the game drive on arrival. our guide had a first itinerary we sent that says to start with Boat... but he called me and i explained to him that we will do game drive 2 times, so he confirmed ok and they started the game drive as i directed him.

Camping: This is what they have been asked for, but when they arrived at Hippo campsite,they did not like the the tents and instead of chatting with me the clients decided with the camp manager and they were asked to add up if they want to stay in the cottage... i believe the hate on me made them not to chat with me gain,

Our guide : Msafiri: he is an experienced one for about 10 years now, before us he worked with sable mountain lodge,and many companies, no complain, i can recall from what people say, You cannot please everyone on this world but may be you expected more than what he delivered. Am sorry about that... He confirmed that you offered him usd 80 and 20000/ as a tip for what he did during your time with him... i understand tips are given on satisfactory of the service.

Guide Uniform: Yes we normally have uniformes and for this day, Msafiri told us something happened and he could not find his key to open where he stores his things , this is why he was not in uniform. our APOLOGY.

10usd charged for lunch Box: Because i was not updated for everything you talk and agree with the camp manager did not know about what you been charged. I will speak with Ben and see how we can refund you this money to your credit card. our apology.

ALL IN ALL we are not cheater/swindlers...
we thank you for the 1 star.
Mwajabu Mo
Hello Tanzania CEO.








Disclaimer
All corporate and/or tour info is provided by Tanzania Mwangaza Safari, not SafariBookings