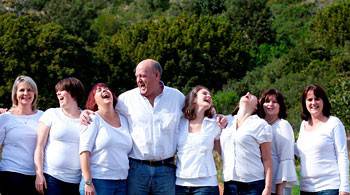 Pembury Tours
5.0/5 – 416 Reviews
Office In:

Size:

20-50 employees (Founded in

1996

)

Member Of:

Southern Africa Tourism Services Association

Tour Types:

Custom mid-range & luxury tours that can start every day

Destinations:

Price Range:

$100 to $2,000

pp

per person

per day

(USD, excl. int'l flights)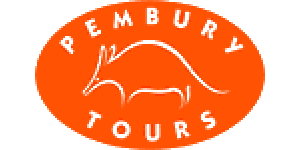 Request a Quote


for a custom tour
Your request will be sent directly to the operator
If preferred, you can contact the operator directly
Hilda
–
US
Visited: May 2022
Reviewed: Jun 29, 2022
Email Hilda | 50-65 years of age | Experience level: 2-5 safaris
Trip of a lifetime - thanks to Kerry Ririe !
I wanted to take my daughter to South Africa and Zambia in 2020 to celebrate her being accepted by a Master degree program. We had to cancel because of COVID, planned again in 2021, canceled it again and, we finally went in 2022 to celebrate her graduation along with her best friend ! Over the two years, Kerry was so patient, understanding, informative. We changed the dates a few times to accommodate everyone's schedule, altered the itinerary, requested restaurants reservations to be made.....Kerry accommodated every single request with good advice and most wonderful attitude. And when she said we could call her whenever there's a need, she meant it ! One of us left the phone in the car on the way to Nelspruit Airport, without knowing the driver's number, we called Kerry for help. She picked up the phone right away.....it was before 7 in the morning.....and just like that the driver returned to the airport in less than ten minutes and we got the phone back....whew ! She also arranged COVID test for us before we left Zambia to make it so much easier on the way back. So, not only Kerry crafted an itinerary exactly to what we wanted, she also took great care of us during the whole time. We highly recommend Kerry to anyone who wants to see Africa. We had a trip of a lifetime not only because of her excellent work and expertise, but most of all is because she cares !

For reference, we went to Cape Town (4 nights), Sabi Sand Game Reserve (3 nights), White River (1 night), Victoria Falls on the Zambia side (3 nights), we also went to Zimbabwe side on the day we left.
Heather
–
Visited: May 2022
Reviewed: Jun 16, 2022
Email Heather | 50-65 years of age | Experience level: 2-5 safaris
Anya is very efficient and great to deal with.
Anya from Pembury Tours is a really great agent. Very patient and efficient. She has been fantastic to deal with for our holiday to Mauritius
Jillian
–
US
Visited: May 2022
Reviewed: May 27, 2022
Email Jillian | 20-35 years of age | Experience level: first safari
The most perfect honeymoon experience thanks to Heidi & Pembury Tours!
My husband and I recently returned from the THE MOST PERFECT honeymoon trip to South Africa, and we know for sure that it is due to the work of Heidi and of Pembury Tours that we had such an incredible experience.

I worked with Heidi planning my honeymoon for almost 3 years. Due to COVID, our original wedding and travel plans were rescheduled, cancelled, and rescheduled again and again. Every single time we were forced to make the decision to postpone, Heidi was positive, supportive, and still remained excited about the event and the opportunity to make our dreams a reality even with a new date. She would tell you that by the time our honeymoon finally arrived, she was more excited than we were!

Every single part of our trip that Heidi touched was perfect- from the several itinerary options that she versioned for us at the beginning all the way through the final airport transfer on our way home. She paid meaningful attention to our goals and our ideas about what we wanted to see/do/experience, created itineraries to choose from, and responded to our thoughts and feedback to design the perfect trip, as if she was reading our minds. The pre-event communications and preparation were exceptionally helpful to frame our experience, and the packet and details that met us upon our arrival in the country continued everything we could need (and more!) to orient ourselves to our trip.

Throughout the trip, Heidi checked in via WhatsApp, and even communicated with some of our parents to help organize some 'secret' surprises for us along the way. And our parents have more wonderful things to say about her help organizing some meaningful gifts that were delivered to us at the perfect time!

I was such a relief to literally just sit back and relax, and let Heidi's planning or organization take control. The tour guides, the transfers, the check in process at each of our locations, etc.- was all expertly organized. We didn't have to worry about a single thing the whole time!

My husband and I are eager to be ambassadors for both the beautiful country of South Africa, as well as Pembury Tours. We could not have had a better trip, and have Heidi to thank for being at the helm of it all!

Rahul
–
ES
Visited: April 2022
Reviewed: May 15, 2022
Email Rahul | 20-35 years of age | Experience level: first safari
The best tour operator to discover the wonders of Africa
I am super grateful that I came across Pembury Tours where Anya was our tour consultant and created the perfect and unforgettable trip for us. Anya did an amazing job helping me to plan an unforgettable trip to Zimbabwe and helped me plan my proposal. It was our first time visiting Africa and the only thing I knew is that I wanted to propose next to the elephants. Therefore, Anya helped me and guided me to which country we should visit to enjoy the company of the elephants.

Since it was our first time visiting Africa, and one of our first trips outside Europe after covid, Anya's guidance throughout and support were incredible. She prepared the most romantic and adventurous trip for us. From our VIP airport pickup to the romantic and incredible accommodations, every detail was taken care of, the only thing we had to do is create new memories. We started at Victoria Falls and then spent a couple of days at Hwange National Park where we created incredible memories and stories to share with our friends and family.

The trip exceeded our expectations, both the camps and the lodge we stayed at were excellent! Apart from the trip, Anya helped me out organizing my proposal, my now fiance had been wanting to see elephants for a long time, and with Anya's help, I could propose to my other half in the company of the elephants at The Elephant Camp, something that we will forever cherish.

We will not hesitate to book our next trip to Africa with Pembury Tours!
Mandeep & Dhruti
–
AE
Visited: November 2021
Reviewed: Dec 29, 2021
Email Mandeep & Dhruti | 20-35 years of age | Experience level: over 5 safaris
Trustworthy and professional company ... with a human touch!
We are thrilled to write this review for Pembury Tours, and in particular, Anya who was our tour consultant. After reading so many positive and 5-star reviews about Pembury Tours on SafariBookings.com, we decided to get in touch to help organize our safari to Sabi Sands. Anya was kind and cooperative enough to answer our questions and provide an offering that met our specific needs. During our conversation, we expressed our desire to visit South Luangwa, Zambia and she helped us with a perfect itinerary that we decided to go ahead and book instead of Sabi Sands as originally planned.

Both of us being hobbyist photographers, we had requested for a private tour and cited particular requirements - right from what we'd like to do and see, our budget and the desired length of stay, to finer details like dietary requirements, what kind of tents we'd prefer, etc. Leaving no stone unturned, Anya put together an amazing and extremely well organized itinerary. The camp recommended by her, Flatdogs Camp, is a wonderful property in the valley. The guiding quality was top-notch, the food was delicious (even for vegetarians like us), and above all the staff, including the owners, were so welcoming and friendly. We had fairly high expectations from a sightings point of view, and thankfully we got to see and photograph everything we wanted including Leopards - the marquee species in South Luangwa, and the endangered African Wild Dogs, not to mention innumerable other animals and birds.

As a part of the entire booking process, it was a seamless and stress-free experience. Anya was very understanding, accommodative and was quick to respond to a million emails we would have sent to her. She is extremely hardworking and caring at the same time. It is a skill to be able to manage demanding guests and be patient at the same time. Anya certainly excels in this regard. Travelling during Covid-19 times can be very stressful, and the rapidly changing travel rules make it even worse. We were originally scheduled to travel in June'21 but the delta variant caused our flights to be banned just days before our travel date. In these uncertain and anxious moments, Anya stood strong by us and catered to our questions with a human touch! She is so trustworthy and reliable and stayed in contact constantly as we tried to reschedule our safari.

We eventually travelled in Nov'21 and thanks to the meticulous efforts from Anya, we had a fabulous time. Smaller things like airport pick-up and drop services, arranging for Covid-19 tests, etc. were kindly organized by her, ensuring that we could relax and enjoy our safari. As fate would have it, the panic around the Omicron variant meant that our flight back home was suspended literally 3 hours prior to the departure, leaving us stranded at the airport. Despite being her weekend and on top of that being fairly late in the evening, Anya went out of the way to arrange a vehicle to take us to a hotel to spend the night, and also kindly assisted in finding alternate flights back home. In these desperate times, having somebody trustworthy and reliable makes a huge difference mentally, and we are lucky to have had Anya around to help and guide us. It's difficult to imagine booking a trip on our own, especially in these challenging uncertain times. In the absence of the expertise and professionalism exhibited by Anya, it could have been a far worse and stressful experience for us. Thankfully, she lifted a lot of burden off our shoulders and ascertained that we enjoy our trip and leave the worries to her. A big thanks to you, Anya!

Pembury Tours is a name you can trust and rely on. We highly recommend them - they know what they're doing and are the best in business.
Bruce and Nancy
–
CA
Visited: October 2021
Reviewed: Nov 4, 2021
Email Bruce and Nancy | 65+ years of age | Experience level: 2-5 safaris
This is the only Tour Operator that I would recommend if you want things done right!
We had the pleasure of working with Anya Visser from Pembury Tours while organizing our South African vacation. We asked her to put together our own private tour, and gave her some ideas about things we wanted to do and see. The trip that she put together was absolutely out of this world! It was well organized, leaving no stone unturned. She thought of everything, making it a carefree vacation. Any time I had a question, I would email her, and would get an immediate response. She is such a hardworking, caring person. Anytime we felt unsure about our plans, especially since we were traveling during a pandemic, she was right there to reassure us that everything was going to be fabulous, and not to worry. You can put your trust in Anya, and then watch your amazing vacation come together. During our time in South Africa, she kept in touch with us, just to make sure we were having a good time, and all was well. Thank you Pembury Tours!!

Sherry
–
US
Visited: September 2021
Reviewed: Oct 7, 2021
Email Sherry | 65+ years of age | Experience level: first safari
Wonderful Tour Company!
Thanks to Pembury Tours and our agent, Anya Visser, we had the most wonderful trip to South Africa! Based on our general description of what we wanted (e.g., to see the animals and enjoy lovely lodges), Anya skillfully created a custom itinerary that exceeded our expectations and yet met our budget. She arranged for us to spend 3 nights each at the Sabi Sands and Timbavati game reserves, with a 2 night interlude between them at the fabulous umVangati House in the Blyde River Canyon area.

Both bush camps had expert guides, delicious food, and top notch accommodations. We had 2 game drives a day, with close-up sightings of the Big 5 (elephants, lions, leopards, rhinoceroses, and Cape buffalo) as well as numerous other animals such as giraffes, crocodiles, baboons, monkeys, zebras, impalas, antelopes, hyenas, and hippopotamuses. Many of the animals had babies which made the viewing even more special.

Our 2-day visit to the Blyde River Canyon area was magical. The third largest in the world, the Blyde River Canyon has incredible scenery and views. Our lodging at the umVangati House (located in a private nature preserve) was a 5-star experience — exceptional hosts, amazing food, fantastic accommodations, and spectacular views.

The entire trip was seamless; Anya arranged escorts for us at each destination to ensure transportation was smooth and timely, and everything was taken care of in advance so we could just relax and enjoy our trip. Anya was exceptionally easy to deal with and professional, and went out of her way to ensure the trip was everything we could have wanted. She even arranged COVID testing for us so we could meet travel requirements within time restrictions.

We would not have been able to experience a trip like this without the expertise and attention to detail that Anya and Pembury Tours provided. It was the trip of a lifetime. We highly recommend Pembury Tours to anyone wanting a fun and relaxing trip — they are the best!

Albert S
–
US
Visited: August 2021
Reviewed: Oct 4, 2021
Email Albert S | 20-35 years of age | Experience level: first safari
East Africa Safari & Seychelles - A Magical Honeymoon
My wife and I worked with Anya Visser of Pembury Tours to craft and book our honeymoon in East Africa and Seychelles and we could not have had a more wonderful experience. Beginning more than 2 years ago, Anya worked with us to tailor an itinerary that matched exactly to the types of activities we were interested in, the resorts/camps we were looking for, all within the budget we outlined.

After COVID cancelled our trip as initially planned for Aug 2020, Anya worked hard to rebook our entire itinerary, and was able to accomplish it without a single cost increase. Leading up to the trip she prepared us well for everything we'd need on the trip, including outlining COVID requirements and coordinating tests/logistics while we were away.

Once the trip came, every detail was thought through and we felt looked after at all times. The level of service was fantastic and Anya was available at all times to answer questions and help us with anything we needed. Each camp and resort was beautiful and Anya had coordinated with each to let them know that it was our honeymoon and to set up a surprise for us. She also set us up with wonderful drivers/guides (Karato Marmo in Tanzania and Norman in Masai Mara, both of Leopard Tours).

Ultimately, it is difficult for us to overstate how great of an experience we had, and it is in large part thanks to Anya, Pembury Tours and the people and places they connected us with in Tanzania, Kenya and Seychelles. We highly recommend working with Anya and Pembury Tours.
Joyce Chen
–
US
Visited: July 2021
Reviewed: Aug 11, 2021
BEST TOUR OPERATOR IN AFRICA (AND POSSIBLY THE WORLD)
If I could give Kerry at Pembury Tours ten stars, I would. I don't know if I will ever be able to fully express how grateful I am to Kerry and her team and just how much we appreciate everything they've done for us. Kerry has become more than a tour agent- I think she'll be a lifelong friend!

My husband and I had been planning our South African and Zambian safari for our honeymoon and we were originally supposed to travel June 2020. Our itinerary was Cape Town, South African Bush Safari (Umkumbe Safari Lodge), Chimp Eden (Nut Grove Manor) and Victoria Falls (Waterfront Lodge). Due to COVID, we had to postpone our trip and pushed it back to June 2022. Throughout the entire planning process, Kerry was not only extremely responsive and helpful, but she was truly on our side and had our best interests at heart. She took the time to answer all of my questions (even all of the long and rambling and repetitive ones that I would think of in the middle of the night and shoot her an email) and reassured me that our trip would still be just as great regardless of having to reschedule. She scoured every possible option in terms of what was available within our price points, what made the most sense logistically, what would give us the best experience, and made the entire planning process smooth, easy and feel like it was a collaboration between our vision and her planning. I pride myself on my traveling and itinerary making skills, but Kerry truly goes above and beyond and her attention to detail and thoroughness is on a completely different level. Especially with all of the new and ever-changing restrictions due to Covid, she laid out everything so nicely for us so that our travel was seamless. Even when we had a false-positive scare while we were in South Africa, Kerry was immediately on the phone figuring things out so we truly did not have to worry at all and just got to relax and enjoy ourselves.

One of the biggest hurdles we experienced throughout this entire process was because of United Airlines (the worst). We had initially rescheduled our trip from June 2020 to June 2021. When we arrived at the airport to check in to our flights because we weren't able to online due to having to show a negative PCR test, United apparently had outdated travel requirements for South Africa and would not let us board. We exhausted all of our options at the airport to try to get them to let us go since we KNEW Kerry had provided us with the CORRECT information. However, we left the airport frustrated and angry and in tears, feeling like our entire trip and years of planning had just gone down the drain. When I arrived home, I contacted Kerry immediately and she worked tirelessly the next few days with her director who then got the South African tourism departments involved and got everything rebooked for us to go a few weeks later. I have traveled extensively my entire life and never had I felt so defeated. But Kerry would not give up and I absolutely credit her for getting us through this. It is now three weeks after we've returned from our trip and Kerry is STILL working on getting us a refund from a flight that had to be rebooked because of this. She won't let these awful airlines get away with cheating their paying customers anymore than they are already able to. Her ability to respond quickly, efficiently, and cost-effectively to issues that come up unexpectedly is unmatched.

In addition, all of the accommodations, tours, and excursions Kerry planned were also absolutely stunning. This was a trip of a lifetime that my husband and I will NEVER forget. We truly could not have imagined a more gorgeous first trip to Africa and we will absolutely be back and be using Pembury Tours for all of our African travel needs in the future.

I know I'm forgetting so much and will never be able to thank Kerry enough for everything she's done for us, but I hope this review helps encourage more travelers to use Pembury Tours and ask for the incredible Kerry! We love you! <3
AC
–
US
Visited: February 2020
Reviewed: Mar 30, 2020
Email AC | 20-35 years of age | Experience level: first safari
Outstanding
My partner and I had a 6 day/5 night safari including a layover in Johannesburg on our way home planned by Anya Visser and our trip was exceptional. During the planning phase, Anya was incredibly prompt and responsive with communications. She took time to really understand what we were looking for with our trip and every aspect of our itinerary was clearly well thought out. This translated into a very smooth vacation at amazing lodges. It was one of the most memorable trips we have ever taken and we are so grateful to Anya. Highly recommend Pembury tours for your safari planning.
Disclaimer
All corporate and/or tour info is provided by Pembury Tours, not SafariBookings
The tours offered by Pembury Tours are subject to their terms & conditions