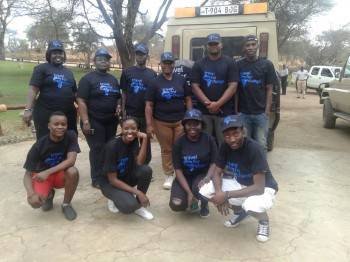 Travel For Change Africa
4.6/5 – 54 Reviews
Located In:

Size:

5-10 employees (Founded in

2014

)

Member Of:

ASTA

& TRA

Tour Types:

Custom mid-range tours that can start every day

Destinations:

Price Range:

$150 to $300

pp

per person

per day

(USD, excl. int'l flights)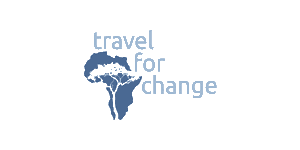 Rating Breakdown
Anne
–
Visited: October 2020
Reviewed: Jul 31, 2021
Email Anne | 50-65 years of age | Experience level: first safari
Honest and trustworthy tour operator
After a lot of research on different safari operators I selected travel for change for our safari last year. Patricia was excellent at planning what would have been an amazing safari and beech holiday in Kenya. Sadly due to the pandemic we were unable to go which was a great disappointment to us. However, Patricia was very understanding and we set up a refund agreement to help the business keep going and to allow her to pay the refund at the end of July 2021. This came good yesterday so despite our sadness of a lost holiday we have not lost our money. I can highly recommend this company.
Remco
–
NL
Visited: February 2020
Reviewed: Feb 10, 2020
Email Remco | 20-35 years of age | Experience level: first safari
Above all expectations
What an experience! We, a group of 4 people, did a safari of 7 days (Amboseli-Lake Naivaska-Maasai Marai) on Patricia's advise. We gave Patricia a budget and our minimal requirement and she managed to get the maximum out of everything. She was so kind to advise on every question we had and amended the trip time by time according to our needs.

The trip itself was amazing our guide collected us perfectly on time with a van. The van itself had plenty of space for 4 tall dutchies. However the 4x4 would have been more confontrable, but our budget didnt allow. Our guide was so eager to fullfill our animal whish list, and discussed every day the options we had. In this way, we were able to take it easy on some days and go for the maximum on the other day.

The accomodations&food where also above expectations. The only unexpected thing we had was a change in the last accomodation. This was required since the initial accomodation was fludded by the heavy rains. However, we could complain since it changed from outside the Maasai Mara, to inside the park!

We would definately recommend to book it through Travel for Change, especially with Patricia.

Ps, im normally not writing any reviews, but this organisation deserves it!
Liz
–
US
Visited: September 2019
Reviewed: Jan 16, 2020
Email Liz | 65+ years of age | Experience level: first safari
Travel for Change Africa provided us with a personalized safari experience we will always remember.
Our eight-day safari for four people with Travel for Change Africa exceeded our expectations in so many ways. Patricia, the organizer, was easy to communicate with and attentive to our wishes for our safari experience as she planned the itinerary. Our guide was knowledgeable and personable, taking into consideration our particular interests and curiosity as he planned each day. We never tired of our explorations, with new sights, discoveries, and experiences every day. The types of accommodations varied, too, from tent camps to inviting lodges, and we enjoyed them all. Travel for Change Africa provided us with a wonderful personalized experience we will always remember.

Sophia
–
US
Visited: September 2018
Reviewed: Sep 25, 2018
Email Sophia | 35-50 years of age | Experience level: first safari
Amazing guide showed us everything!
My husband and I booked a 6 day/5 night safari with Travel for Change Africa and had an amazing time. The owner/general manager Patricia was very responsive to all our inquiries and worked with us to create the itinerary we wanted. We did one day in Tarangire NP, three days in the Serengeti (one day in the north and two in central), and one day at Ngorongoro, with the final day a drive back to the airport (and on to Zanzibar). On the day we arrived in Tanzania, we met with Sylvia, the head of the local Travel for Change office, and our guide David to go over the itinerary. David was an amazing guide - his knowledge, kindness, humor, and skill were endless. We saw every animal I had hoped to see and more, and I couldn't believe how close we were to them. Travel for Change also helped us to arrange our hotel in Zanzibar as well as transfers between the airport. Would definitely book with them again!
Sally
–
CH
Visited: September 2018
Reviewed: Sep 14, 2018
Email Sally | 50-65 years of age | Experience level: first safari
The most fantastic safari holiday -Thanks to Travel for change Africa
From our 1st email everything went totally smoothly with Travel for Change Africa. We arranged a 4 park safari and it was perfect in every way.
We were met at the airport by Eliud from the office and he explained every thing to us with a big smile.
Our driver/safari guide was Francis and he was fantastic, I could not have asked for a better person to look after us. He was really easy to get on with and was incredibly knowledgeable and a fantastic driver, especially in some of the conditions we encountered.
we visited Amboseli, Lake Naivasha, Lake Nakura, and Masai Mara.
if you are thinking of a safari in Kenya I would highly recommend, Travel for change Africa. It was also great value for money.
Steve
–
US
Visited: August 2018
Reviewed: Aug 8, 2018
Email Steve | 35-50 years of age | Experience level: first safari
Beyond expectations.
From the very first email, the team at Travel for Change was flexible and responsive and really helped us sort out what kind of trip and accommodations would meet our needs. Their main contact even met up with us halfway through the trip to make sure all was going well. They seem to have solid relationships with the resorts and did their best to relay some of our specific dietary needs to each location.

The best part was the guide, Simon. Not only was he a great driver, but he was incredibly knowledgable about all the wildlife, culture, and more about what we saw. He was pretty amazing at anticipating where the animals might be headed when things got too crowded in some areas. We were able to spot lions, cheetahs, giraffes, and more (you'll see more zebras and wildebeests than you expect!)

Be prepared for some bumpy roads, but everything else was comfortable and the whole Travel for Change team helped make everything smooth! They sent a nice checklist to help with planning - everything from what shots to get and other key travel tips.

Tip: opt to spend just a little extra for the Land Cruiser vs. the van as it will be more comfortable on the rough roads inside the parks or off the main roads on the way to the lodges.

- Steve


Diane, Pat, Lynne, Ruth and Beth
–
US
Visited: June 2018
Reviewed: Jul 9, 2018
Email Diane, Pat, Lynne, Ruth and Beth | 65+ years of age | Experience level: first safari
Travel for Change designed the trip of a lifetime for us
Our group of 5 ladies in their 70s was understandably nervous about getting everything arranged for this once-in-a-lifetime adventure. But once we selected Travel for Change Africa, Patricia set about making us feel sure we were in the right hands. She selected options for us, answered many, many questions and designed a personalized 10-day itinerary that we loved. We were watching Kenyan news to learn more about our destination and asked Patricia if the big crack in the earth that was opening up and destroying roads would impact us. Patricia immediately got back to us to say that, no it was fine and she would be sure that Patrick, our guide, knew that we wanted to see that. Every question and request was handled promptly.

We chose the 10-day trip in early June, staying at mid-range properties. The safari included Samburu, Abadare (Treetops), Lake Nakuru, Lake Naivasha and Masai Mara parks. They all were very different and the wildlife viewing, with Patrick spotting and teaching us about the animals was awesome. We did not miss any of the animals on our checklist. Each of the resorts was unique, the food was good and the staffs were friendly and helpful. We all felt the pricing was quite affordable, even the person who opted for single accommodations. Early June is still considered shoulder season rates.

The Travel for Change staff we met were outstanding. Patricia made a point of meeting up and touring with us in Amsterdam during our layover. It was great to get to know her in person after all the months of emails. And Patrick was the BEST. He may not have known what to expect with 5 young-at-heart oldsters but he soon found that mud, bumpy roads or any other travel discomforts didn't faze us. It was pretty much smiles, fun and laughter the whole trip.

We would not hesitate to recommend this company to anyone, although we all did agree that you should be fairly fit for this kind of adventure. Just hanging on while traversing the bumpy game roads was a challenge.

Shaila
–
IN
Visited: April 2018
Reviewed: Jun 19, 2018
Email Shaila | 35-50 years of age | Experience level: first safari
Best Holiday ever!!
Our entire 3 week trip was meticulously planned and executed with no hiccups along the way!Patricia was quick to respond to emails. Both Patrick and James are excellent seasoned tour guides in Kenya and Tanzania respectively. Eluid was extremely accommodating and very helpful in so many ways! I would highly recommend Travel for Change as they are sensitive to their customers needs which needs a mention as we were travelling with children. Thank you for showing us a wonderful time and we hope to relive the trip someday!!
Susan
–
US
Visited: February 2018
Reviewed: Mar 2, 2018
Email Susan | 50-65 years of age | Experience level: 2-5 safaris
Absolutely Brilliant!
From beginning to end we were VERY well cared for. Email communication was fast, efficient, and thorough as we planned the trip. In country the local manager made sure to greet us in person at the beginning and end of the safari, and also checked in by phone with us during the trip. Our accommodations throughout our 9 day safari were exactly what we wanted, and according to budget.

Safaris in Tanzania are not recommended for people who need everything to go exactly as planned at all times; it's just not realistic. The roads are "washboard style", the vehicles take a beating, the days are long, and the dust is extreme ... stuff happens, so you have to be willing to go with the flow and let it be part of the adventure.

While on safari our guide, Kelvin, was a delight, and very skilled at managing any challenge that presented itself. Funny, bright, knowledgeable, committed to safety, and ever so patient with our endless questions.,, we could not have been happier. One thing we especially appreciated was that he didn't push to make sure we saw "the big five". We wanted to see what we could see, and see it well, but we weren't collecting numbers. In the end, we wound up seeing SO MUCH MORE than we had ever hoped for. He was especially great at helping us identify birds, and letting us watch their behavior for long periods when we desired.

Allison
–
US
Visited: January 2018
Reviewed: Feb 9, 2018
Email Allison | 20-35 years of age | Experience level: first safari
Best Safari experience from start to finish
Once in a lifetime! I am so happy we found Travel for Change. Patricia worked with us prior to our trip to make sure we fit in everything we could in the short period we were in Kenya for (4 days with 3 on safari). We were a group of 3 women travelling and it was important to us that we felt safe, comfortable and taken care of and all of those things happened! Eliud was a great starting point for us as he arranged our airport pick up and connected us with our fantastic tour guide Martin.
We selected the SemiLuxury option for our 3 day safari. Our first night was spent in luxury at the Dusit D2 in Nairobi before our safari - one of the safest best hotels i think i have ever stayed in while traveling abroad. For our first night on safari, We stayed at Camp Ilkeliani which i could not speak higher of - the staff there was incredible, the views from the sundowner were unbeatable and our tent was so comfortable. We also stayed at the Lake Naivasha Lodge which was amazing - animals in our backyard. We really wished we could have enjoyed more of this lodge but the sunset, bbq and animals were amazing.
This trip was unforgettable! We saw all the animals we wanted to, experienced the African culture in what felt like a very genuine way and connected with the environment. 10/10 would recommend.
Disclaimer
All corporate and/or tour info is provided by Travel For Change Africa, not SafariBookings