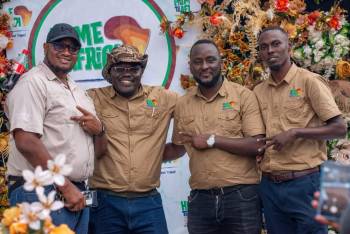 Home To Africa Tours and Travel
4.9/5 – 269 Reviews
Office In:

Size:

10-20 employees (Founded in

2012

)

Member Of:

ASTA

,

APTA

,

AUTO

& USTOA

Tour Types:

Custom budget & mid-range tours that can start every day

Destinations:

Price Range:

$55 to $500

pp

per person

per day

(USD, excl. int'l flights)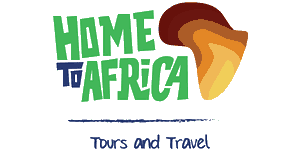 Request a Quote


for a custom tour
Your request will be sent directly to the operator
If preferred, you can contact the operator directly
Rating Breakdown
Cherly
–
Visited: June 2016
Reviewed: Jul 22, 2016
Email Cherly | 50-65 years of age | Experience level: first safari
An Amazing Life experience to Uganda
I cherly Davis and Mark Devis would like to recommend this tour (Home to Africa Tours and travel )for absolutely anyone who wants a great East African experience. Myself and a small group of friends did a safari through Uganda,and finally to Rwanda. It was a wonderful , life challenging experience that i will live to ever remember . Gorilla trekking the mountain, gorillas in bwindi impenetrable forest or whitewater rafting in the Nile! Game drive in Queen Elizabeth was a wonderful time. I appreciate the services of this company and wish them to grow higher and higher. the sky is the limit. Please use Home to Africa Tours
Talita
–
Visited: May 2017
Reviewed: May 10, 2017
Email Talita | 35-50 years of age | Experience level: 2-5 safaris
Making a plan, to fit my requirements
I was on conference in Uganda, and decided to try my luck in doing a Gorilla tour, with the 2,5 days I had available after the conference, before my flight home. Not only was Elly very quick to respond to my initial enquiries (and all mail subsequently), but he was also able to tailor the usual 3 days package, which the other operators did not offer. By changing my second night stay, he was able to get me back to the airport on time, without risking driving at night after the trekking.
My pick up was 10 minutes early (always a good sign), accompanied by a company representative, and the guide.
The tour guide, Tom Karwani, was clearly experienced. His vehicle was super clean, neat and in perfect working order. I was travelling solo, and spent the next 3 days with Tom, driving, eating, chatting, enjoying the scenery and companionable silences. We talked about politics (both his and mine), families, economies, conservation and I challenged him to a quiz app. After a few false starts, we eventually made the high scores!
About the accommodation? Night one was rustic. I love camping, so finding a perfectly located tented camp in the forest, was a treat. And hot water shower luxury is always a bargain when "eco-locating". The second best score Broadbill camp earned, was for the roaring lounge fire, on a cold night. And the best score, was for the hot water bottle in my bed. Made a great cocoon nest for the night. I am sorry I could not stay there the second night.
The gorilla excursion went off without a hitch. All paperwork was done, and the rangers were professional, friendly and helpful. Use of porters is not required, but I was happy to support the local community in this way. And I was happy to tip the staff, for tracking the gorillas from early morning, resulting in our small group finding the gorillas within 10 minutes. I understand we were particularly lucky in this regard.
The gorillas you have to experience for yourself. It is very special.
The second night was spent in a superb modern and top class hotel in Mbarara. Igongo Country Hotel. With all the modern conveniences, and a personal guided tour of the museum and culture village, I enjoyed my stay here too.
All in all, the service providers Elly had picked, and the regular whatsapps to check if everything was OK, made my adventure thoroughly enjoyable, and safe. Thank you.
Barbara
–
US
Visited: December 2022
Reviewed: Dec 28, 2022
Email Barbara | 65+ years of age | Experience level: over 5 safaris
Most Amazing Trip!
I'm a "senior" female and traveled solo from the west coast of the US to Rwanda and Uganda. Home to Africa was with me every step of the way, from the excellent email communication for almost a year before my trip to my two knowledgeable, competent and smiling drivers. I felt safe everywhere I went. Lodges were charming, activities better than described, lots of little "extras" along the way I didn't expect, and the food delicious at every stop. I had checked out several other tour companies (and had to cancel three trips during covid). This was by far the most economical and in-depth trip I'd researched. They tailer-made my itinerary to suit all my requests. I saw gorillas twice (once in Rwanda for 1 hr. with a gorilla family, and a rather grueling 4-hr. Habituation Experience in Uganda...a trip of a lifetime, but not for the novice trekker as we bushwhacked through the jungle!). Those experiences are now seared on my brain. I saw chimps, golden monkeys, went to several national parks including Queen Elizabeth and Murchison Falls, did boat rides including a Nile River cruise (with colorful birds, hippos and crocs), walked up to once-extinct rhinos in Uganda (now there are 33!) at the beautiful Kiwa sanctuary, saw amazing wildlife (the big 5!), had several cultural experiences including the new Dian Fossey Museum, met locals and watched them craft coffee, banana beer, weaving, sewing, etc. My driver even made a special planned stop along the way to visit a special school I wanted to see. Kudos to Hedmond, Baptiste and Vianney for such a smooth experience! It's one I'll never forget!
Sadaf
–
Visited: March 2018
Reviewed: Mar 23, 2018
Email Sadaf | 20-35 years of age | Experience level: over 5 safaris
Excellent, go with Karim and have the best safari ever!


We were lucky to book with this company.  Karim,  our guide made this holiday one of the best. He was very professional,  exprienced,  kind, caring and informative . He was there for us any second we needed him and he did more than just the itinerary to make us completely happy and satisfied. I am British and my husband is German and I should admit that it is not easy to please us. He went the extra mile, above and beyond to fulfill all our wishes,  at the same time he always considered enough time for our relaxation.  
He was very organised, excellent companion and had a great sense of humour.
If you are new to doing safari with tour, you might not know how vitall it is to have a great driver and guide . We can promise you that if you go with Karim, you will be in good hands and you will love every second of your holiday.  I am sure that this company has got lots of good guides, however we had the chance to be with one. I can say they all care about the clients and will support you all through your holiday. 

Karim was very protective and we felt super safe with him. He was so unbelievably patient all through our journey. Always smiling,  engaging and entertaining us, even after long hours driving he was interested to give us a great surprise.  He stopped in the local market so we could buy fresh fruit, took us to the local school so we could give sweets to the children , took us to the best honey shop in the country, stopped to introduce local food and sometimes even during the transfer to show us a bird or tell us about the area.
He did so mamy things voluntary without even being on the list or asked, only to make us happy. He knew exactly what we wanted and how to give us the best service. We felt special in the accommodation, because he made sure on arrival that they look after us. We had unfortunately a bad experience in Tanzania with another tour operator. Karim even said sorry for the treatment we got from another tour operator in another company.  The point is how courtous and well mannered he is. Everyone says there is no guarantee to see all the animals,  although this is to some extent true, however 95 percent is the knowledge and the experience of the guide. Karim could read the body language of the animals and from the way they were looking or standing in a group,  he could spot lions and leopards.  He knew their hiding places and the way he patiently drove have us the opportunity to spot more. He cleaned the car every day and stopped in amazing spots so we could have lunch.
If only I knew home to Africa offers tours for all east African countries.  So you can trust them that they will look after you. If you need any videos or pictures text me please.  We did the 10 day private safari. One tip is most luxurious  tents are as good and sometimes better than lodges. One place you should not miss is lake Bunyonyi. People in Uganda are superlovely and you have tourism police for extra security of tourists every where even in some lodges. I have never felt so safe in any country.  I can't wait to go back and see the rest.
Thanks home to Africa





Lindsay
–
US
Visited: November 2017
Reviewed: Dec 10, 2017
Email Lindsay | 20-35 years of age | Experience level: first safari
Great value for a great trip
We had a wonderful experience with Home to Africa Tours and Travel. From start to finish, they were quick to respond to our questions/requests, attentive to our needs, and very flexible. We loved that our tour was flexible and we could change some things as we went. Our guides, Nasser and Paul, were very knowledgeable on the wildlife, nature and history of Uganda. We also were very grateful for our guides who provided a safe way to get around Uganda. I always felt comfortable and safe with our guides navigating the less than perfect roads throughout the parks and countryside. They are very experienced in driving all the roads in Uganda. We really loved all the activities that we did and felt like we had an overall good value for the trip. We really appreciated Home to Africa's patience and accommodation to our needs, and would definitely come back and take a tour with them again. Hopefully, we will be back soon!
Danielle
–
US
Visited: March 2017
Reviewed: Apr 17, 2017
Email Danielle | 35-50 years of age | Experience level: first safari
A great experience, accommodating company, very professional guide.
I was shopping for a last minute trip to Africa, with less than two weeks notice. I didn't have time to do a lot of research, or join another group, so I started emailing companies I found online about options. Home to Africa was quick to respond, and willing to organize a trip for me, solo, on the dates I could travel. They sent several itinerary options for me to consider and kept in close contact to answer questions until it was settled.
There were a few issues with details, which I gave feedback for them to improve (like knowing how to wire money so that we don't all get hit with big fees; being clear about how much drive time was expected each day and offering stops; knowing if there was periodic wifi service available; providing a beverage as part of the meal; and being explicit about who tips at each stop on my behalf- little details that show top notch professional service).

Overall, my itinerary was a very good tour of the country. I could tell they had planned it to be as comfortable as possible for me (although this meant eating and staying at some places I would not have picked because they were situated and oriented only to tourists). Because my itinerary was designed to see highlights that were far apart, I had looong days in the car, so that is something to consider for your trip. The roads are not always in good shape, so it can be slow going, but I did also see a lot of interesting things out the window!

My guide Paul was an excellent driver, he was very professional and knowledgeable about what we were seeing. We saw all the wildlife I expected, I was able to talk with him about Uganda's history and politics, about conservation issues and natural history of the animals.... it is no small thing to be traveling with someone every day, all day, for 12 days and have a good experience. I had seen similar reviews of Paul and concur he is a pro!

I am happy to answer questions about this company, I recommend both their services and Uganda as a destination- this was my first trip to Africa. I never felt unsafe, and was able to have a very comprehensive experience of culture, landscape, and 'safari animals' in a 12 day tour.


Carlo
–
US
Visited: September 2016
Reviewed: Oct 25, 2016
Email Carlo | 50-65 years of age | Experience level: 2-5 safaris
The Best Exeprience
On 15th September i and three friends left Florida for a trip to East Africa. we later decided to only visit uganda due to our busy schedule.
we contacted several Companies in Uganda. Home To Africa Tours and Travel always replied our inquiries in time and to the detail. we decided to choose them . we had the best experience , Edward Wesonga is the best staff, well organized and with all the answers to the questions. they had a best tour guide and the hotels were so good.
we recommend you , the sky is the limit
Bas den Bakker
–
NL
Visited: July 2016
Reviewed: Oct 2, 2016
Email Bas den Bakker | 35-50 years of age | Experience level: over 5 safaris
Lake Mburo safari - great trip!
I had two days in Uganda to make a small safari - Home to Africa Tours offered me a splendid tour to Lake Mburo National Park with great game drives and a bot trip on a big lake to spot hippos, of which I got to see many. This park was a beautiful destination, and only 4,5 driving from Entebbe, which offered me the opportunity to also view something of Uganda itself. The service and tailor made attitude of Home to Africa Tours was fantastic - they were very responsive, reliable, to the point and very clear in their communication. Lake Mburo does not offer the Big 5 but as I was limited in my time and this park was my best option, I thoroughly appreciated the game drives there (with a great and competent guide!) in which I got to spot giraffes, zebras, warthogs, vulgars, birds, hippos and many antelopes and deers. The accommodation (lovely safari lodge) was at the edge of the park, very hospitable people with good food accompanied by a good glass of wine of you like. I would definitely choose Home to Africa Tours again my I have the opportunity to do a next safari in Uganda - they offer many different tours.
Aaron
–
Visited: May 2016
Reviewed: Sep 25, 2016
Email Aaron | 20-35 years of age | Experience level: first safari
I liked the services home to Africa provides there pretty good keep it up guys
The communication was fine with a fast and polite reponce , you gus superseded my expectations
Rebecca N
–
NL
Visited: July 2015
Reviewed: Sep 22, 2016
Email Rebecca N | 20-35 years of age | Experience level: 2-5 safaris
Amazing
.... My brother and I did a 7-day gorilla trekking safari in Bwindi Impenetrable Forest with Home To Africa Tours and Travel. Overall, we were lucky that the day we went for gorilla trekking it never rained yet it had heavily poured the day before. We appreciate Home to africa tours and travel staff for their wide experience .
We promise to come back soon
Disclaimer
All corporate and/or tour info is provided by Home To Africa Tours and Travel, not SafariBookings