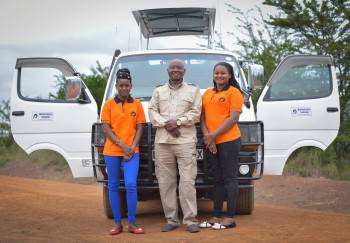 Bienvenido Kenya Tours and Safaris
4.2/5 – 62 Reviews
Office In:

Size:

10-20 employees (Founded in

1992

)

Member Of:

American Society of Travel Agents

Tour Types:

Custom budget & mid-range tours that can start every day

Destinations:

Price Range:

$25 to $100

pp

per person

per day

(USD, excl. int'l flights)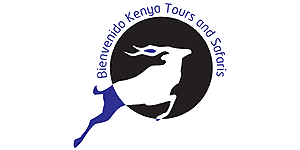 Request a Quote


for a custom tour
Your request will be sent directly to the operator
If preferred, you can contact the operator directly
Dusan
–
DE
Visited: March 2023
Reviewed: Mar 25, 2023
Email Dusan | 20-35 years of age | Experience level: first safari
The review below is the personal opinion of Dusan and not that of SafariBookings.
Don't go please with them! SCAMMERS !
Please skip this agency!! SCAMMERS !
My worst experience. I booked 5 days Masai Mara with Amboseli, and when i arrive in Nairobi they pick me up then said that they don't have that tour now ( day before they said that they have).. and they didn't care about that mistake, I didn't even get an apology, so I was forced to agree to go to something I didn't book , different 5 days trip. When we finish that conversation i sat in the car to start that tour, on the way to safari, after 1 hour i got weird messages and calls on my kenyan number from local numbers and messages like "f*ck yourself, stupid" they called me next two days when i was on my safari trip, and i block them, and just people from this agency know my number! Because i bought my sim card on airport on same date, when i arrived in Kenya! I felt unsafe as a tourist, because you don't know who to ask because the same Agency organize that to me! When we finish that tour after 5 days they were supposed to drive me back to my hotel/airport for free. When we arrive back to Nairobi the girl who told me that "i have included transport, because if i book 5,6,7 days safari i have included transport" and now when we arrived she told me "no its not included (with laughing)" i have screenshots of our chat if someone don't believe me. So i was very angry and i went alone back to my hotel with some street taxi because i saw that this agency is playing with tourist. Also for example "Naivasha" its just transport to the place, you have to pay 35-50$ for boat tour or walking, without paying that you cannot enter. Aware that they made a big mistake at the beginning (because i paid expensive ticket to kenya and i didnt see Amboseli what i wanted) and instead of correcting it, in the end they turn out to be even bigger scammers until the end , and I didn't get a single apology for all of that. I really like Kenya and it was my dream place to visit but this is very sad, if you want to enjoy in beautiful Kenya skip them and find a serious agency who respect their guests.
(Driver James was very nice and kind and i recommend him) but agency is horrible, they don't deserve more tourists. I have a proof for all of that what i wrote. I booked with this "Bienvenido tours" and when i text the number from email they said "Purity" is name of agency, so they are maybe connected. Be careful.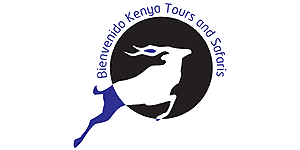 Reply
from

Bienvenido Kenya Tours and Safaris

Posted on Mar 29, 2023

Hi Dusan,
Thank you so much for your safari feedback and thanks again for choosing to travel with us.
We are very sorry to hear this from you and its very unfortunate. Our mission is always to offer a memorable safari to all our customers regardless of their budget. As we normally don't offer 5 days group safari covering Masai mara and Amboseli only (unless on a special request in which the safari will be customized to private) For 5 days group joining safari it covers Masai Mara Lake Nakuru and Lake Naivasha and this was the available option which we gave you, but you said your budget was too low or be offered the safari as complimentary which was not possible to us.
For the messages remember, you didn't share your local number with our team we only had your international telephone number, but you received the messages in your local number, kindly share the numbers which were sending you the messages for the further action.
We look forward to host you in future.

Jaysen Alex
–
CA
Visited: March 2023
Reviewed: Apr 2, 2023
Email Jaysen Alex | 20-35 years of age | Experience level: 2-5 safaris
Life Time Trip To remember- 6 days to Masai Mara, Lake Nakuru & Amboseli
My wife and our 1 year old son booked 6 days Safari with Bienvenido Kenya Tours and Safaris to Maasai Mara, Lake Nakuru and Amboseli. We had the best guide ever, Allen. He took us in our 6 day safari giving us a lot of background on his Maasai origins and the tribe. He was very patient with us and super friendly! We had the best time thanks to him, also we managed to see all the famous big 5 plus other animals, thanks to his knowledge and willingness to make us have a great experience! We also did the hot air balloon safari ride and it was amazing! It is totally worth the money and the early wake up! We have already recommended this 6 day safari to all our friends! We highly recommend the package to any other visitor. Thank you so much Bienvenido.
Daniil S.
–
GR
Visited: January 2023
Reviewed: May 6, 2023
Email Daniil S. | 20-35 years of age | Experience level: first safari
Great experience. Thank you Kingoo!
I recently went on a private tour with Bienvenido Kenya Tours and Safaris along with two other people, and I must say it was an incredible experience. From start to finish, the team at Bienvenido Kenya Tours and Safaris were professional, knowledgeable, and made sure that we had an unforgettable time.

The customization of our tour was seamless, and the team worked with us to create an itinerary that perfectly suited our interests.

The highlight of the tour was definitely the safari experience. Our knowledgeable and friendly guide "Kingoo" who was also our driver, took us to some of the most beautiful wildlife reserves in the country, and we were able to see the incredible animals up close. We saw lions, elephants, giraffes, zebras, and many more. Our guide had an incredible wealth of knowledge about the animals and their behaviors, which made the experience even more engaging.

The team at Bienvenido Kenya Tours and Safaris arranged for us the accommodation in nice places.
Simin
–
ES
Visited: May 2023
Reviewed: Jun 6, 2023
Email Simin | 20-35 years of age | Experience level: first safari
Exceptional Service and Unforgettable Memories with Bienvenido a Ken
I had an incredible experience with Bienvenido a Kenya Safari Tours, and I wanted to take a moment to express my appreciation for their outstanding service. Our guide, Martin, was truly exceptional. He demonstrated an immense passion for his job and went above and beyond to ensure we had the best wildlife experience possible. Martin's expertise and enthusiasm in locating various animals were truly remarkable, and his knowledge of the Kenyan wilderness added an extra layer of excitement to our safari adventure.

I would also like to extend my gratitude to Purity, who handled our communication through WhatsApp. She was incredibly friendly and always available to assist us with any queries or concerns we had. Her prompt and helpful responses made us feel valued and well taken care of throughout our trip.

Overall, I highly recommend Bienvenido a Kenya Safari Tours to anyone planning a safari in Kenya. The exceptional service provided by Martin, along with the warm and efficient assistance from Purity, made our experience unforgettable. We will definitely be returning for another adventure with them in the future.
Eunice
–
DE
Visited: July 2023
Reviewed: Jul 30, 2023
Email Eunice | 35-50 years of age | Experience level: first safari
The review below is the personal opinion of Eunice and not that of SafariBookings.
Our tour was poorly organized,never again
We booked a 4days tour with Purity to Mara and Nakuru,before the payments communication was fast and good.Afterwards on day 3 when we ended up in Naivasha and had to pack for 4hrs with no clear information from our tour guide who also seemed stressed the whole tour and couldn't answer our questions and had to confirm everytime from the management.We contacted Purity for clarification and promised to call us back which she never did and her phone was off for the rest of the day.The guide had to ask us where we were to sleep in Nakuru since he couldn't get any information.In short a whole day wasted just driving.Day 4 was a mess but we didn't expect anything better,all we wanted is to get back to Nairobi,we left at 6:30am went for the game drive till11am thereafter the other guests were to be dropped somewhere to join other groups as we proceed to Nairobi,the dropoff point was not clear and had to stop again in Naivasha for almost 2hrs though lunch was offered after we complained to the guide .We reached Nairobi after 5pm very tired.Book at your own risk,never again.
John
–
Visited: August 2023
Reviewed: Aug 17, 2023
Email John | 50-65 years of age | Experience level: 2-5 safaris
The review below is the personal opinion of John and not that of SafariBookings.
They reduced program without warning
After we paid them, they told us they would not do the game drive in the morning of the last day, because 2 months ago the government increased the price of the park entrances. It feels like a scam.
stefano
–
IT
Visited: August 2023
Reviewed: Sep 20, 2023
Email stefano | 20-35 years of age | Experience level: first safari
PERFECT SAFARI
Perfect safari experience. We visited a lot of place in 6 days. The distances in Kenya are very long and you will pass a lot of time for a tranfer by a car between the different park but to be the first time in Kenya was important to visit the highest numbuer of place possible. I also to say that durign our car tranfer we saw the real kenya and a lot of smal characteristic towns
Our guide Ged was very kind e professional
Aliaksandr
–
BY
Visited: August 2023
Reviewed: Sep 27, 2023
Email Aliaksandr | 35-50 years of age | Experience level: first safari
The magical safari
In August 2023, my wife and I decided to go on safari to Kenya. When planning a trip, we contacted several companies and chose Bienvenido Kenya tours and safaris from all of them. When booking, the company manager always answered our questions in a timely and detailed manner. We chose a 6 day group safari to visit the Maasai Mara, Narusha and Ambosele. We needed to adjust the tour program and return not to Nairobi, but to the border with Tanzania. Company representatives agreed to this without any problems.
The safari was organized at a high level. Driver Paul deserves special thanks. Not only is he a good driver, but he is also an excellent guide. We traveled in a comfortable minibus with all-wheel drive and a pop-up roof. We had no problems passing obstacles in the parks, and on the route between the parks we moved very quickly and comfortably. We were able to see all the big five, getting up close to lions, giraffes and elephants. Paul always chose convenient stops for opportunities to photograph animals. And most importantly, everything was organized in a timely manner and without delays, which is not always the case in Africa.
Despite the fact that the tour was inexpensive, the company Bienvenido kenya tours and safaris booked accommodation for us in good camps and hotels. The food was organized perfectly. There was fresh and tasty food everywhere.
We definitely recommend Bienvenido kenya tours and safaris for safaris.


Denise
–
US
Visited: September 2023
Reviewed: Sep 29, 2023
Email Denise | 50-65 years of age | Experience level: first safari
5 Day Adventure
The customer responses when we first contacted Bievenido were fast and informative. We knew exactly what to expect as far as accommodations. they picked us up from our Air BnB and dropped us at our airport at the end. We had excellent guides who found the animals and educated us about them. It was the experience of a lifetime and we highly recommend them to anyone, even families with kids.
Senica
–
HU
Visited: September 2023
Reviewed: Oct 5, 2023
Email Senica | 20-35 years of age | Experience level: first safari
Highly recommended, great prices, even better experiences!!!
Found this operator through the internet. I trusted them with my deposit and for my entire safari trip, and they surely did not disappoint. Purity assisted me all throughout, she answered any questions I may have maximum 1 working day from when I sent it. They are very responsive and helpful. My flight got delayed, so I consequently was chasing after time in order to make it to my safari, but they were very understanding and made sure I got to my safari vehicle! I found their rates to be one of the best in Kenya, so I went for them. My safari all in all went perfectly fine: experienced drivers, good food, nice accommodations, great coordination! I highly recommend Bienvenido :D
Disclaimer
All corporate and/or tour info is provided by Bienvenido Kenya Tours and Safaris, not SafariBookings