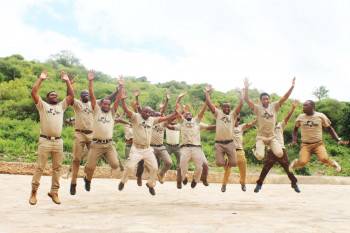 Lion King Adventures
5.0/5 – 950 Reviews
Offices In:

Canada

United States

Switzerland

Size:

20-50 employees (Founded in

2010

)

Member Of:

TATO

&

TTB

Tour Types:

Custom mid-range & luxury tours that can start every day

Destinations:

Price Range:

$200 to $1,115

pp

per person

per day

(USD, excl. int'l flights)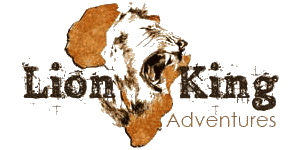 Request a Quote


for a custom tour
Your request will be sent directly to the operator
If preferred, you can contact the operator directly
Rating Breakdown
Max
–
DE
Visited: September 2022
Reviewed: Oct 30, 2022
Email Max | 20-35 years of age | Experience level: first safari
The review below is the personal opinion of Max and not that of SafariBookings.
Beauftiful nature, but greedy guide
We had a three night tour from Laka Manyara over Ngorongoro Crater to the Tarangire park. The tour was organized perfectly — we could make some neat adaptions to our tour without any issues (concerning the airport transfer and the accommodations). If you ever plan to do this tour, we would highly recommend the Tarangire Simba Lodge, we had really magical moments there!
However, our guide had a negative impact on our experience there. We know that tipping is expected in these activities and never refused to do so. At the beginning of our tour the guide directly demanded a 120$ tip at the end of the trip. Talking in some way always came back to tips (and why to give even more). Multiple times we were asked how much we would be giving for his alleged wedding.
After the tour we decided to give a tip inside the recommended range by Lion Kind Adventures. Afterwards, the guide send angry text messages to us and even called me on my private phone number. To me, this is a huge no-go and made us feel quite uncomfortable.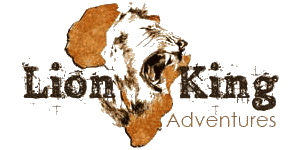 Reply
from

Lion King Adventures

Posted on Nov 7, 2022

Everyone at Lion King is deeply embarrassed to learn about our guests' experience with this Guide. We were not aware of this incident until we read the review and have contacted the guests directly to apologise. All the Lion King Guides know that tipping is our guests' choice. There are no rules about tipping, only guidelines, which are shared with our guests in advance. All our Guides know that they should never ask for (or expect) a tip. The behaviour of this particular Guide is completely unacceptable and appropriate disciplinary action has been taken. The whole Lion King team has worked so hard over the years to build and maintain a very good reputation with high levels of integrity and professionalism. This behaviour does not meet with the standards we expect and our guests deserve. We sincerely hope that it will remain an isolated incident and our sincere apologies once again to our guests.




Cathy
–
CH
Visited: January 2022
Reviewed: Jan 15, 2022
Email Cathy | 35-50 years of age | Experience level: first safari
Dream come true!
We booked a 7 days premium luxury safari, for Tarangire, Manyara, Ngorongoro & Serengeti, all inclusive, the lodges that we got are all beautiful, and with a pool each time, food are delicious, instead of have picnic box for lunch, we had nice warm dishes prepared everyday during our safari.

Talking about safari, we are very lucky to have Seleh as our guide, he is an expert for animals (feel like we have so much to learn after this trip). He is not only explaining us about the animals, as well for local cultures, and teaches us many many words in Swahili.
Something I must mention, our guide Seleh is someone paying attention into every small details, such as cleans the dust from our bags every afternoon when we arrive in hotel for check in, and bring the food that we could not finish (untouched) to local people who works around, and he always gives us serval different angles for taking pictures of animals, which other guide does not always offering the same.

Most important: he has very good eyes, he always find the hiding cats for us! many many times, he is the one who found the leopard, cheetah, and lions, then he communicates with other guide from different tours through the radio, for them to come over and check out.
So yes, we had the chance to see the big fives with Seleh, not only once but many times, as the first one who discovers, and that experience is totally unforgettable!
Molly and John P.
–
US
Visited: February 2018
Reviewed: Feb 24, 2018
Email Molly and John P. | 35-50 years of age | Experience level: 2-5 safaris
Lion King is Simply the Very Best! Choosing Lion King was the best decision we could have made!
From the moment we requested a safari quote from Lion King, we were treated like royalty. Anna responded to every question and itinerary request quickly and graciously. Booking a safari from 5,000 miles away (with an 11-hour time difference) for a family of four was a daunting task but Anna's incredibly courteous demeanor and prompt responses made the process not only painless but enjoyable.

Our flight to JRO arrived over an hour late, at close to 11:00pm. Even so, we were immediately greeted by a friendly Lion King representative who drove us to our hotel in Arusha and checked us in. The following morning, we were greeted promptly at the planned time by our guide, James. We could not have dreamed up a more incredible, kind, knowledgeable, and overall fabulous guide and human being than James.

Our 4-night, 5-day safari included: Tarangire, Serengeti, Ngorongoro, and Lake Manyara. We stayed at Outpost Lodge in Arusha, Eileen's Trees, Heritage Luxury Tented Camp, and Ilboru Safari Lodge. All exceeded every expectation. At every turn, we were left with jaws agape at the scenery, the up-close encounters with unreal wildlife, the accommodations, the people, the food — everything. James proactively shared interested facts about the flora and fauna, the animals, the culture and customs of Tanzanians and the Masai tribe. He knew shortcuts and people along the way and handled every moment of our safari like an absolute pro. To watch him navigate these roads is a site to behold in and of itself.

When our safari finally came to end and it was time to say goodbye, we were delivered for our last overnight at the fantastic Ilboru Safari Lodge in Arusha. Anna even met us here for a debrief and hosted us for drinks and lovely conversation.

Now, as we wait at Ilboru for our Lion King-hosted ride to the Arusha airport to catch our flight to Zanzibar, I write this review hoping others out there, probably miles away and struggling to find the right fit for a safari company, take great comfort in reading this review, knowing you will not find a more genuinely amazing company than Lion King. There aren't enough stars available to adequately rate Anna and James and the Lion King team. Without a doubt, they are the cream of the crop. They made every step of our African safari even more magically than we'd ever dreamed it could be. We are ever grateful for them.

T.A.
–
CH
Visited: December 2022
Reviewed: Dec 28, 2022
Email T.A. | 50-65 years of age | Experience level: 2-5 safaris
Fantastic experience! Highly recommended!
Lion King rocks! We are a family of 5 that went on a 9 day/8 nights (7 full days in the parks) mid-range safari with Lion King Adventures in late December 2022. We went to Tarangire, Serengeti, Ndutu, Ngorongoro and Lake Manyara and had an amazing time! We booked directly with Lion King and the communication was quick and efficient, especially Pendo in the office is doing a fantastic job! Payment was bank transfer via Wise which worked smoothly. Lion King also arranged accommodation before and after the safari. Our guide/driver Gala was amazing- super calm and relaxed, friendly, experienced, knowledgeable, a great spotter and skilled off-road driver (driving in the mud in Ndutu was seriously challenging - many cars got stuck, but not ours). Make sure to stay at Embalakai Camp in Serengeti, best food on the trip! In summary, highly recommended!
Karen Ziezold
–
CA
Visited: October 2019
Reviewed: Nov 13, 2019
Email Karen Ziezold | 50-65 years of age | Experience level: first safari
Best trip ever!
I can honestly say that this was the trip of a life time. I have travelled all over the world and done and seen some amazing things, but this was so different. The luxury tented lodges were outstanding with attention to detail that is rarely seen. For instance we had our beds warmed up with hot water bottles which was a really nice and thoughtful touch. Our Lion King adventures safari guide, Good Luck, was helpful, polite, unbelievably knowledgeable, flexible, funny, and just very easy to get along with. He adjusted our schedule to suit our needs keeping in ind that we wanted to see as many animals as possible, while stil, taking some time to relax! He was simply the Best! The food during our trip was also extraordinary. Everything was just perfect! We loved every minute!!
Jonathan Maduro
–
NL
Visited: May 2017
Reviewed: Jun 5, 2017
Email Jonathan Maduro | 20-35 years of age | Experience level: first safari
An amazing and lifechanging activity with the best guide in the world!
My Girlfriend and I wanted to try a safari, just to see what all the fuzz is about. We booked via an agent with LionKingAdventures and it was the best thing we have ever done!

James (the guide) is an amazing driver (which is super important, since you're in the car a lot and when you've a maniac behind the wheel you're going to have a bad time), he knows a lot about the different animals, local tribes and vegatation and loves to explain it to his group, is a very social guy and loves to make jokes and, most important, knows where he can find the best spots.

We have seen Lions (we saw them hunting twice and saw 12 lion cups!!), Cheetas (two cups), a jaguar, a rhino, elephants, hyena's, giraffes, hippopotamus, vulgers and way more! Big groups of zebras, wildebeasts, gazelles etc.

The first day we went to Ngorongoro valley and slept there under the most beautifull star filled heaven and the second night we slept in Serengeti. Both nights were amazing. We wanted to go for some beers (while watching the sundown), so james took us to a small 'bar' in the Serengeti where we got very cheap beers and watched the most beautifull sundown i've ever seen.

All in all i would recommend LionKindAdventures safari to everybody, because it's one of the greatest things you'll ever do.
Remo
–
CH
Visited: January 2022
Reviewed: Jan 31, 2022
Email Remo | 35-50 years of age | Experience level: 2-5 safaris
Just perfect!
Tour guide: Our tour guide Abu was polite, funny, and a very good driver. We always felt safe and sound. Moreover, he knows a lot about the cultere and all the animals. He took us to places where he expected the animals to be and surprisingly he was mostly right. We saw so many different animals and of course all the big five!
Places: Lion King Adventures takes you to places depending on the month you travel. Which makes absolutely sense to spot most of the animals. Every day was different from the other which makes this journey even more special.
Accommodation: We have choosen the luxury tour and we would do it again. The accommodations were very different and the villas/tents were huge! The surroundings were absolutely great and completely different. Beautiful views on lakes or gardens. Food was very good but the variety could be improved. Especially the breakfast was almost everywhere the same.
Jasmine Tamok
–
SE
Visited: January 2022
Reviewed: Jan 18, 2022
Email Jasmine Tamok | 20-35 years of age | Experience level: first safari
We are so glad we booked with this company!
My husband and I did a 7-day safari with Lion King Adventures as part of our honeymoon. We have nothing but amazing things to say about our experience. I did a lot of research before choosing a safari company (since there are many to choose from) and went with Lion King Adventures due to all the amazing reviews that I read.

Communications with head office (mainly with Pendo) was professional and thorough. We were given different options to stay within our budget and be able to get the experience we wanted. We chose a 7-day midrange safari (and we happily found that the accommodations while on safari were above a usual midrange). Day 1 and 7 are airport drop-off/pick-up days so we had a full five days ok safari which was perfect. :) We visited Tarangire, Ngorongoro, and Serengeti National Park. While on safari, we stayed at 1 night at Eileen's Treehouse, 2 nights at Embalakai Camps, and 1 night at Rhino Lodge. All these places went above and beyond to make our honeymoon special.

We had Immanuel as our guide and we were extremely pleased with his level of service and professionalism. He was very friendly and easy to chat with and was extremely knowledge about all the animals and plants while on safari. We saw everything that we wanted to see and more! We saw VERY many lions, elephants, giraffes, hippos, antelopes, wildebeests, zebras, baboons, buffaloes, hyenas, and vervet monkeys. We also saw 5 cheetahs, a leopard, a hyrax, a serval, banded mongooses, and 2 black rhinos! We were very pleased to see the Big Five as well as all the other amazing animals! We also saw very many birds and lizards. There are too many things to name—we saw them all!

We found that our safari stood out compared to others. Instead of boxed lunches, we had warm fresh lunches while on safari every day. The tables were always nicely set and we really appreciated the luxurious touch of eating with real crockery and silverware. The food was always tasty and plentiful. We also really appreciated that Lion King Adventures made an effort to make our honeymoon special. Not only did they inform the accommodations about our honeymoon, but we were also greeted by Immanuel with a beautiful welcome present. We also had bottles of red and white wine for our lunches with a sticker wishing us a great honeymoon. I found that they did a great job to make sure that our trip was specialized. The vehicle was comfortable and always very clean. We had lots of drinks—water, sofas, beers, and wine.

I think that Lion King Adventures really stands out by its level of service. Everything was service-minder and done to ensure that we had a great trip.

We really enjoyed all the information that Immanuel gave us about the biodiversity within the national parks and also about Tanzania. He was extremely knowledgeable about a lot! :) We also liked learning about his family and the Pare tribe.

I'm so glad that I read so many amazing reviews beforehand and made a good decision to book this company. We are extremely pleased with the level of service and professionalism by head office as well as our guide Immanuel.
Andrew and Tea Massey
–
Visited: August 2019
Reviewed: Sep 21, 2019
Email Andrew and Tea Massey | 50-65 years of age | Experience level: over 5 safaris
Absolutely magical 21 day safari
The two of us spent 21 days camping (some public campsites, some tented camps) through Lake Manyara, Serengeti Central, Serengeti North, Ngorongoro Crater, and Tarangire. This is our second trip through Africa and Tanzania; we had certain expectations and Lion King Adventures consistently exceeded them. This was our first with Lion King.

Our first contact with Lion King was via email with Wilbard. He answered all our questions clearly and fully, was flexible and tailored the trip to exactly our needs, and provided comprehensive (and as we found out on the trip) very good advice to us. His service and attitude was one of the main reasons we went with Lion King. Once the itinerary was nailed down we were in contact with Anna to sort out payment and the finer details; she was as attentive and detailed as Wilbard, and responded quickly to questions and acknowledging payment. The whole process before we arrived in Tanzania was smooth and worry free. We met James (the owner) and Wilbard at the end of the trip; Wilbard was keen to get our feedback and thoughts to improve the service he and Lion King offer.

We travelled with a guide / driver, Salehe, and a cook, Kurimu. They were both fantastic fun, professional and considerate for the entire trip. They were extremely flexible, tailoring and fettling the trip for us as we progressed, such as tweaking the food and seeking out quieter, less 'touristy' places. Each and every day they worked unfailingly hard to ensure we had the trip of a lifetime.

The food prepared by Kurimu was exceptionally good, even better than that at the tented camps, and was made to our preferences and tastes as we had outlined to Anna. There was lots of variety, fresh fruits and vegetables, and the meals were so big that there were always leftovers (though not for our lack of trying). Given the conditions, facilities (or lack thereof) and the distances involved it was a fantastic effort on Kurimu's part.

Our driver / guide Salehe was with us all day while Kurimu generally stayed back at camp. We enjoyed Salehe's company very much. He was friendly, informative and very flexible. He had eyes like an eagle, seeing things we would definitely have missed without him. He was adept at placing the car in the best possible position for us (a miracle as one of us was operating a long lensed camera, the other a video) and always ensured we had enough time. He was patient, especially with the migration crossings over the Mara river. We saw more than we could have ever expected – including over 150 lions and cubs, 8 migration crossings, a serval, multiple cheetahs and cubs, leopards and cubs, baby giraffe, incredibly coloured lizard and birds – and with many of the animals we saw them at very close range. Truly magical.

Salehe was flexible with the timing and duration of the daily drives. We stayed out all day as long as possible to maximise our chances of seeing animals. There was more than enough water on board and, with Kurimu's packed lunches, it was more efficient than returning to camp for lunch.

The car, a Toyota Land Cruiser, was great. There were only the two of us in the back, giving us more than adequate room and great visibility with the pop top roof and four seats. The windows were different from other vehicles out there; they could be wound right down (rather than sliding half way across like others) allowing lots of room to 'hang out' and take photos and video. The car had a power-board with multiple points which allowed us to always keep our batteries fully charged and avoid the camp site scrum for power. The video battery, which usually takes overnight to charge, charged fully during the day as we drove. Mechanically the car was well maintained and had no issues on the trip. It was always kept very clean and well organised, Salehe spending hours at the end of each day cleaning and prepping the car for the next day.

From start to end (right from first contact to being dropped off at the airport), there is nothing we can think of that would have made the trip any better. Lion King more than delivered what they said they would.

In the end we simply did not want to come home.

A few tips for the Serengeti:
Show your driver/guide your camera gear early, tell them what it can do and what you want. That way they will work for you in getting the best position for the gear you have.
Disposable underwear. Washing takes your time and in most of the places they will not wash your underwear for you. Buy cheap undies, shed them as you go, it's easier and simpler. Shirts, jeans and the rest usually costs around USD 2 to 3 per piece for next day laundry.
Your mobile phone isn't good enough for photos. You'll get some half-reasonable happy snaps but honestly, it's not good enough. If you've paid to get to the Serengeti fork out the extra $200 to $500 for a zoom digital camera – you'll not regret it.
You don't have enough memory. Bring extra memory cards. You'll need them.

Jonghyuk Lee (Makr)
–
KR
Visited: May 2017
Reviewed: May 21, 2017
Email Jonghyuk Lee (Makr) | 20-35 years of age | Experience level: first safari
Best of best tour!!!
I am a Korean who did the Serengeti & Ngorongoro tour at Lion King Adventure. I was uneasy until the start of my trip, because I read that a lot of people were unsatisfied with the Serengeti tour. But when you meet guide James at Lion King Adventure, it is the best tour you will never forget !! Most Koreans focused on watching the Big Five, and during the season I went there, I could easily see the big five with lots of animals. The guides allowed us to see real animals in front of our noses. I was able to see the lion and leopard eating in front of me. Both the guide and the chef were friendly and fun, so we had a great time throughout the tour. Even if you make a mistake in English, you do not have to worry! I rarely write a review, but I was so happy to write about Lion King Adventure. If Jonghyuk Lee (Mark) recommends James to Korean, he will surely do well! I hope you have a pleasant trip. Thank you :)
Disclaimer
All corporate and/or tour info is provided by Lion King Adventures, not SafariBookings