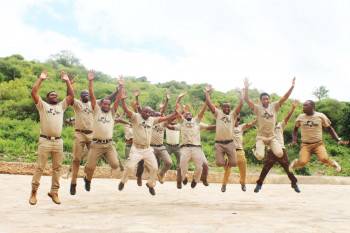 Lion King Adventures
5.0/5 – 650 Reviews
Offices In:

Canada

United States

Switzerland

Size:

20-50 employees (Founded in

2010

)

Member Of:

TATO

&

TTB

Tour Types:

Custom mid-range & luxury tours that can start every day

Destinations:

Price Range:

$200 to $1,115

pp

per person

per day

(USD, excl. int'l flights)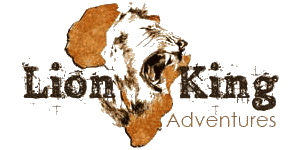 Request a Quote


for a custom tour
Your request will be sent directly to the operator
If preferred, you can contact the operator directly
Rating Breakdown
5 star

642
4 star

8
3 star

0
2 star

0
1 star

0
Nick
–
Visited: September 2022
Reviewed: Oct 2, 2022
Email Nick | 35-50 years of age | Experience level: first safari
Lion King Adventures - Top of the Pecking Order!
We are completely new to the whole Safari experience, having talked about it for years. Our honeymoon was the perfect excuse to indulge. A little research online yielded that Kenya / Tanzania were both good options for September when we wanted to go away, and provided the opportunity to witness the great migration and crossing of the Mara river. We read that Tanzania may be a little quieter than Kenya, and saw the opportunity to visit the Serengeti, so we contacted a number of companies to enquire about options.

Lion King provided us with a selection of options for different tours of different lengths, which was very helpful in understanding the expected cost for the experience. They were vey helpful in customising our trip to add a walk in the foothills of Kilimanjaro and then onto Zanzibar for some R&R. They were also sympathetic to keeping within our budget, in stark contrast to some other providers who charged significantly more. Massive thanks to Pendo for answering all our questions kindly as we tweaked the programme before booking to include a walk in the foothills of Kilimanjaro and a few days in Zanzibar after Safari.

We paid by credit card and incurred a small fee for additional payment security. If we booked again I would probably make a direct transfer having been before.

Prior to arrival, we received a final more detailed agenda, allaying any fears about collection from the airport, transport etc. This all went very smoothly. Recommend applying for VISA online to skip the queue for forms on arrival at Kili airport.

After a day to rest at the lodges we were collected by our guide Yusuph who confirmed the agenda and we set off in our Toyota Land Cruiser. The vehicle was comfortable, well equipped (fridge, some drinks etc.) Note that all vehicles seen on safari were land cruisers of the same variety. We noted Yusuph was also well equipped with tools for maintenance - a critical safety requirement we noted some other providers didn't have as the odd spanner was lent along the way to others.

Our Safari included Tarangire, Central Serengeti, Northern Serengeti, NGoroGoro crater and Lake Manyara areas. We were very fortunate and saw the big 5. Highlights included a lion stalking prey, a cheetah at full speed chasing Zebra, monkeys playing… It was the experience of a lifetime, and we are incredibly thankful to the team for making it happen, and especially to Yusuph for sharing his knowledge about all things safari including game, birds, flora and forna and also answering our questions along the way about life in Tanzania and teaching us a little Swahili along the way. We made a good little team working together to spot animals which made the whole experience even more rewarding.

Accommodation throughout included a mix of lodges, including 2 tented lodges which were the highlight for us. Having no idea what to expect, each 'tent' is generously proportioned with a king size bed, normal toilet and hot shower. At night the team escort you back to the tents after dark with communication via 2 way radio, ensuring you are kept safe from the animals that roam after dark. We heard wilderbeast, hyena, and lions nearby in the night to name a few.

The food in these tented lodges was excellent and we were also provided with a substantial lunch every day which was eaten in dedicated picnic areas throughout each of the parks along with a glass of wine. Note that these parks also have toilet facilities at regular intervals throughout.

So, if you are on the fence about safari - book it now with Lion King! Our conclusion is that spending 25% more with other providers would've still landed us in a land cruiser in this beautiful part of the world.
Michelle Helou
–
Visited: September 2022
Reviewed: Sep 29, 2022
Email Michelle Helou | 20-35 years of age | Experience level: first safari
Amazing experience. Highly recommend!!!
Going on a Safari has always beem my dream and doing it with this team was the best experience!!! I highly recommend the Lion King Adventures and Joseph.

Hubby and I chose the 5 day safari tour and it was just perfect! I fell in love with Serengeti. The experience of sleeping in a lodge inside Serengeti for the night was amazing as you can enjoy the day much more.

Joseph, our guide throughout the trip, was the very best! He answered all our questions and taught us a lot about the animals, the parks, the culture and the language. He is also an amazing photographer. We became his favourite mzungus for sure
Mike
–
US
Visited: September 2022
Reviewed: Sep 28, 2022
Email Mike | 65+ years of age | Experience level: first safari
Top Notch Adventure. Highly Recommend.
Lion King is the King of Safari's. They were so easy to work with. From setting up the safari to the tour itself was so easy. When setting up the safari, Godwin and Pendo were very timely in their responses and ensured that all my questions were answered to my satisfaction. I went on the mid price 9 day Migration Crossing. Everything that was advertised was as stated. All accommodations were very satisfactory, with good food, and the vehicle/land cruiser that we travelled in was well taken care of and comfortable. They were also helpful in setting up a balloon safari for one of the mornings.
Our guide David was a great guy and guide. He knew right where to go for the prime viewing locations of all the animals that we seen, and there were plenty to see. He spotted them very quickly and many times from afar. He was very knowledgeable about the animals that we saw, their habitats, and more. David ensured that the vehicle was cleaned every day and well stocked with drinks for those dusty roads, and that we had delicious lunches with plenty to eat each day. I highly recommend Lion King for safari adventures.
Dave
–
US
Visited: September 2022
Reviewed: Sep 27, 2022
Email Dave | 65+ years of age | Experience level: first safari
Lion King Adventures, provide superior service and guided tours
Our once in a lifetime dream safari trip, came true! Lion King made arranging the safari easy while providing great options and communications of changes. Many safari's were more expensive, while our safari went beyond our high expectation. Our guide, was an expert at finding animals, ensuring we were present for a Wildebeast migration across the Mara twice in one day and seeing almost 100 lions and other large cats, our personal favorite. Thanks Lion King
Mike & Natalia
–
AE
Visited: September 2022
Reviewed: Sep 25, 2022
Email Mike & Natalia | 35-50 years of age | Experience level: first safari
Extremely professional and knowledable tour operator who will make sure you have a great safari
We had an amazing time with Lion King on a 4-days luxury safari tour though Serengeti, Ngorongoro Crater and Tarangire national parks seeing lots and lots of wildlife and beautiful scenery staying at some fantastic accommodation.

From the booking everything was extremely professional. We reached out via email and got a well laid out itinerary for the time of our holiday. The team helped us with any follow up questions and adjusted the plan to our needs. All the comms were clear, timely and useful. I would have been impressed if a company operated like this in the UK and I'll admit I was very surprised for a Tanzanian based company to be so easy to plan with!

Our guide Aroni was one of the highlights of our trip. He shared his good knowledge of the wildlife and nature and ensured we got to see some of the best sights on our safari (some examples - a group of cheetahs, up close with elephants, lions feasting on an unfortunate zebra and much much more). We also had some great chats about Tanzania in general which we really appreciated. Aroni is very responsible - he took into account when we needed to be someone by a certain time (our flight times and arrival) but we also never felt rushed and is a careful driver. With Aroni you always feel like you're in safe hands. Overall, you'll have a great time if you get Aroni as your tour guide.

The Lion King organised accommodation was top notch with great hospitality, rooms and facilities. Two of the locations we stayed at inside the Serengeti and you can watch the wildlife from the comfort of your hotel. It was always exciting to pull up to the next place and be bowled over again by the amazing setting and high standard.

Lion king also make things even better with the little details. They provided plenty of drinks, including red and white wine with mine and my wife's name on them. The lunches we had while out for the day were tasty and each time Aroni would set up with a table cloth, drinks and nice cutlery. We felt pretty spoiled.

Overall, you can't go wrong with Lion King. They are extremely profession, have some great guides and take extremely seriously taking care of you and making your safari an amazing experience.

Adur
–
US
Visited: August 2022
Reviewed: Sep 25, 2022
Email Adur | 20-35 years of age | Experience level: first safari
Such a unique experience. The better-prepared you are on your knowledge, the better it is.
Our guide Saleh was excellent. He put in so much work in finding animals, handling dietary restrictions, and planning for the next days. His knowledge of the ecology of the entire surrounding region is very in depth, and he's a expert at spotting and identifying things from a distance. We saw a lot of rare sightings - a rhino in the Serengeti (there weren't supposed to be any, this one was just released there), 4-5 leopards, lions mating. The Mara River crossing was definitely worth it and he was extremely patient. Rose set up the the trip for us and was very accommodating. She even set up an Arusha tour for the first day, and Brighton was the guide for that.

Speaking of Arusha, the Cultural Center is very nice and worth a visit, but there's no need to buy all your souvenirs there. There are much cheaper places elsewhere. Just ask your guide - you'll be driving through towns in between safari parks. Also, the Tanzanite Experience in Arusha is definitely the best combo of trustworthiness and expertise, and price, for buying Tanzanite of the quality that you want.

Just FYI, tipping is expected, but don't tip too much at the beginning in the airport. There's a reason why bag helpers are only at the arrivals and not at the departures. Your money can get drained quickly. Maybe tip them a dollar or two if they help, but you probably don't need help anyway. Also, only tip lodges and hotels at the end of your stay there. Don't tip all the staff. 20 dollars per day is enough for a family. It will be split among the staff. As for the guide, it's customary to tip $15 per person per day, although I hear most guests don't tip that much. The typical number of guests they get is 2, so larger groups may not have to tip as much per person. However, more people = more work since the guide has to handle your food as well. So maybe $14 minimum for a group of 3 and $13 minimum for a group of 4. Don't bring more people than that - the car can get crowded. 5 if you have zero luggage.

Speaking of luggage, DON'T OVERPACK. Wear each pair of clothes for 2 or 3 days before washing. You REALLY do not need to wash everyday here.

Bug repellent is very important. Get the high quality creams from REI. There aren't many mosquitos, but Tsetse flies can swarm you sometimes, no matter how fast you're driving.

Also, remember to bring lots of cash and remember to have new bills, like after 2016.

Kelly
–
US
Visited: September 2022
Reviewed: Sep 24, 2022
Email Kelly | 20-35 years of age | Experience level: first safari
He is friendly, kind, attentive, respectful
Lion King Adventures was an amazing company. They were very responsive with our initial inquiry and sent us the perfect itinerary for the limited time we had for safari. They ensured all of our requests were realized from accommodations to transports. Our guide Meshack was wonderful. He made us feel very safe and was extremely respectful. He made sure we were able to see all the animals, including the big 5. He is an excellent driver on the rougher terrains of the parks. Overall, we had a great experience and recommend Lion King Adventures and Meshack to all who are looking to go on safari.
Alan
–
US
Visited: September 2022
Reviewed: Sep 24, 2022
Excellent Tour and Guide
We had a great time on our 8-day safari. The itinerary was perfect and accommodation was, for the most part, wonderful. Our guide was Saleh and he is fantastic. His driving skills are amazing, he can answer all of our questions and he can spot animals at incredible distances. He is also just a very nice guy and patient with silly customers. Booking the trip was also v straightforward and Pendo always responded to our emails quickly and thoroughly. I recommend this company for your safari.
Ann
–
US
Visited: September 2022
Reviewed: Sep 23, 2022
Email Ann | 65+ years of age | Experience level: 2-5 safaris
Absolutely fabulous service and accomadations, guide was terrific.
From the time I made the inquiry about the quote for our safari, until the time we completed our safari emails were promptly answered. We had many changes of plans and dates and all were taken in stride by the operator. Everything they say in their quotes is accurate . They have great accommodations, and our guide was great with finding the animals and very friendly. The vehicle was always clean and in great running condition. I would highly recommend them for anybody taking a safari.
Will
–
US
Visited: September 2022
Reviewed: Sep 23, 2022
Email Will | 20-35 years of age | Experience level: first safari
Unbelievable Adventure of a Lifetime - We Want More!
When we decided to go on a safari for our honeymoon, we had a plethora of choices to select from. At least on paper, Lion King Adventures seemed like a standout given the most reviews on Safaribookings.com. On our actual trip, they went above and beyond with end-to-end service, all the while constantly beating our daily expectations. My wife and I presented Lion King with a tough ask. We wanted to go on the adventure of our lifetime, both with completely different goals. I wanted to immerse myself in the worlds described in Hemingway and Teddy Roosevelt's legendary hunts, while my wife wanted to revel in the luxurious glamping experiences portrayed by her favorite influencers. Curiously, our roles switched by the end of our 8 days; she developed an insatiable appetite for capturing Tanzania's fauna on film, while I readily retreated to the pools and spas located in our three-room tented camps.
Even before our trip, the Lion King team showed initiative and reached out to us pre-emptively. We were contacted by Godwin, then Pendo for logistics and preliminary information. They both took the initiative to answer our frequently asked questions about COVID restrictions, deposits, full payment dates, contingencies, etc…all the while adjusting and customizing our dream vacation based on our preferences for hotels, safaris, and cities.
They also knew when to not appease the customer. Initially, I wanted to maximize every minute of our trip and suggested that we start a safari the day that we arrive. They could've acquiesced to my request, but, more appropriately, suggested otherwise, given their vast experience with people like me. In retrospect, their recommendation to take at least a full day to relax was the right decision. Going on safari the day of arrival would've been absolutely miserable.
The entire staff knows understands hospitality, and it showed from day one. Our flight arrived at Kilimanjaro International Airport at 3:00 AM on a Wednesday, and we were greeted by Bright. Despite the early morning arrival, he happily answered all of our incessant questions on logistics, provided a breakdown of our itinerary and helped settle us in for our stay at Gran Melia.
Our safari driver and guide, Peter, is an example of premier hospitality and client care. His encyclopedic knowledge of ecology, minerology, animal behavior, paleontology and evolutionary biology never ceased to amaze us. I majored in neurobiology, specifically animal behavior…and he likely self-studied enough to be a graduate level educator in the topic. He not only gave descriptive narrations of all the flora and fauna we encountered, but he also detailed their interactions with the environment, their development, the likelihood of encountering them in the wild and where we could get the best photos of them! He took care of the small details, like making sure our water bottles were cold (my wife prefers them icey). But he also took care of the major details, ensuring we would maximize our time on all our safaris. Our safari took us from Tarangire NP to Lake Manyara NP, then Serengeti NP and finally Nrongoro NP. Each day was sequenced (most likely unintentional, but nevertheless impressive) to be better than the one before. We saw an elephant 20 feet away on day 1, and 2 feet away on day 2. We saw a sleeping lion 10 feet away on a tree branch on day 2, but saw a fresh litter of 8 lion cubs 3 feet away on day 5. It just kept getting better each day the point that Peter probably started worrying how to keep topping the previous day. You spend 10+ hours on your safaris with your guide traveling from place to place, so you need to enjoy each other's company. Peter always came with a smile on his face, never late, and kept our interests at the top of his mind. You won't find many people like Peter in the world, let alone as your safari guide. After our 6 days with Peter, it felt like saying goodbye to a long-time friend.
My wife and I are both min-maxers with Type A personalities. It's hard for us to trust an external entity with something as important as our COVID-delayed honeymoon/adventure-of-our-lifetime. Yet, at every step of our honeymoon planning and the actual execution of our trip, Lion King delivered time and time again. They are the highest quality service you can ask for while getting the most value (at least that's what we concluded when we spoke with other guests who stayed at the same lodges as us…some guests were paying double what we paid for no additional benefit!). Rest assured that, if you choose to go on safari with Lion King, you'll hold all other hospitality services to an unmatchable quality.
Average User Rating
Rating Breakdown
5 star

642
4 star

8
3 star

0
2 star

0
1 star

0
Write a Review
Disclaimer
All corporate and/or tour info is provided by Lion King Adventures, not SafariBookings