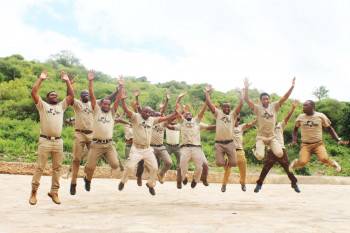 Lion King Adventures
5.0/5 – 782 Reviews
Offices In:

Canada

United States

Switzerland

Size:

20-50 employees (Founded in

2010

)

Member Of:

TATO

&

TTB

Tour Types:

Custom mid-range & luxury tours that can start every day

Destinations:

Price Range:

$200 to $1,115

pp

per person

per day

(USD, excl. int'l flights)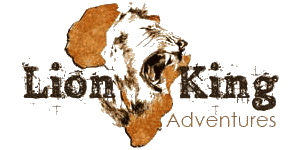 Request a Quote


for a custom tour
Your request will be sent directly to the operator
If preferred, you can contact the operator directly
Rating Breakdown
Carolyn
–
Visited: March 2023
Reviewed: Mar 14, 2023
Email Carolyn | 50-65 years of age | Experience level: over 5 safaris
Lion King were punctual, provide clear and timely communication and safe.
What s as great trip! We visited Ngorongoro crater, Tananarive, Lake Manyara and the Ndutu area. So many cats! Lions and leopards in trees. Some baby wildebeests. Lion King set us up with great accommodations. Gilbert was our guide and driver. He definitely made our trip the best it could be. We really appreciated his knowledge of birds. He was polite, knowledgeable and a friendly guy. We'd recommend him for your next trip!
Maree
–
US
Visited: February 2023
Reviewed: Mar 13, 2023
Email Maree | 35-50 years of age | Experience level: 2-5 safaris
Simply wonderful
Before we arrived Lion King communicated clearly, answered all our questions, and honored all our preferences! One of us had dietary restrictions and hot prepared lunches took that into consideration with more food then we could possibly eat.

Lion King set up an excellent tour for us. Airport transfers and Zanzibar rides were smooth with friendly drivers who pointed out sights and told us about the area. Lodgings were comfortable and as described. Staff members at the lodges were so friendly, returning a second day was truly like being welcomed home. The best part was the safari portion of the trip. We saw so many breathtaking sights and beautiful animals. We specifically asked for a female guide and Lion King delivered with our wonderful guide, Subira! Fluent in English and French, Subira is a professional! She's been guiding trips for years and her experience reading the animals and navigating the winding roads showed why she is top-notch. We felt like celebrities as all the other guides know Subira (as one of the few female guides) and many stop to say hi! She made our trip fun and we learned a lot about the wildlife and Tanzania. We also got to meet owner, Anna on safari as she traveling also. I got the impression the Lion King truly cares about their clients! We're fully satisfied with our trip and wish we could have stayed longer. Absolutely would recommend Subira, Lion King, and Tanzania to anyone!

Jens
–
DE
Visited: March 2023
Reviewed: Mar 11, 2023
Email Jens | 20-35 years of age | Experience level: first safari
Perfect in every regard
Having booked our Safari with Lion King Adventures was the best decision we could've made! We wanted to book with a local company and found it very hard to choose between the overwhelming amount of them.
The communication with Lion King Adventures in advance was very clear and helpful and everything worked out without any problem.
On our 5 day Safari from Arusha to Mwanza we visited Tarangire National Park, Ngorongoro Conservation Area and Serengeti National Park. Our guide Oswald ("Ozzie") has eyes like an Eagle and spots every animal around and knows everthing about them. In addition it was just so much fun to be with him on the game drives and also in the evening for dinner.
Concerning food our cook Karim prepared the most delicious meals and we were always looking forward to the lunch break and dinner to enjoy them. When he was with us in the car on the way to the campsite it just added additional fun and he also told us lots about the animals.
The vehicle "Cape Buffalo" was in perfect condition and Ozzie is a great and calm driver.
We did a camping Safari and the gear was great and we really enjoyed it.
When we come back one day we won't hesitate to go for Lion King Adventures again and to ask for Ozzie and Karim as our team again.

Also: Thanks for the extensive Kiswahili lessons to the both of you!
Tutaonana tena!
Joshua & Kimberley
–
Visited: February 2023
Reviewed: Mar 9, 2023
Email Joshua & Kimberley | 20-35 years of age | Experience level: first safari
Excellent experience from start to finish. Worth every penny (and probably more)
We went into the experience not really knowing what to expect. This was our first time in Tanzania and our first safari. The apprehension of spending want we considered a fair some of money was quickly diminished through our interaction with the booking team and the ease of the different payment methods available. They gave us a number of options for our booking that fit our needs (for a fairly last minute booking), and the experience just got better and better.

From the airport collection to being dropped back to the airport we enjoyed every moment of our trip. The tour guide was knowledgeable, interesting and easy to get on with. He made the tour really compelling and had answers to all of our many question. He let us dictate how the game drives went and with his keen eye made sure we didn't miss a things. Thanks Edward, you gave us a trip we won't forget.

Asante Sana.
Anne-Stéphanie Lise
–
AR
Visited: March 2023
Reviewed: Mar 9, 2023
Email Anne-Stéphanie Lise | 35-50 years of age | Experience level: first safari
Perfect
I'm a female solo traveler that for 5 days made a safari through Ndutu Lake Area, Serengeti and Ngorongoro with Lion King Advenrures. I had a wonderful time. The communicarion with Nickson and Pendo before booking was fluid and easy, they created the best itinerary for me, and had all the patience in the world with me, and trust me, i made to both of them lots of questions. As i was a woman travelling alone, i wanted to be sure i was going to be in good hands, and i was. It was a fun, interesting and unforgetable time. I felt safe and taken care of all the time. My guide Salehe, was awesome, knew a lot and had the best atittude, always trying to show me some of the best things his country has to offer. And trust them when they say you'll get unlimited game driving, to the point that it was me who said to Salehe one day if we could go back early to the camp, when he still wanted to show me more animals. He was flexible and helped me with everything i asked him to. It's true that it's not the cheapest company, but it's worth every penny. They're all very respectful with the clients and with the animals too, which was really important for me too. Everything was exactly as planned and agreed, no bad surprise. The tour was incredible, every place we went was carefully choosen for good reason. I saw the birth of a wildebeast, the killings of 2 cebras by female lions, the whole big five, and some of the best sunrises and sunsets of my life. Not only the animals, the landscapes are extremely beautiful too. All the lodges choosen were also out of this world. Going to sleep hearing the roaring of lions at the distance in the middle of the african savana was an extraordinary experience i'm grateful to have had. Having a female lion resting under my window in the jeep, looking for some shade, being able to listen to her heavy breathing it's an experience that will always move me. This proximity with the animals has made me love them more than ever. And for all of this experiences, i thank Lion King and their wonderful team. I thought this was going to be my first and only safari. But i'm definitely be coming back and it will be with my friends at Lion King. I'm very thankful towards all of them.
Tylor & Ravneet
–
US
Visited: February 2023
Reviewed: Mar 8, 2023
Email Tylor & Ravneet | 35-50 years of age | Experience level: first safari
Lion King is the king of safari operators! Best in the Serengeti and all of Tanzania!
From the moment we booked with Lion King we knew we were in for a special experience. They had been wonderful in assisting us through the decision process, and so we were excited to be assigned Fred Elias for our safari. Looking at his other reviews it was clear he's one of the great guides in Tanzania. What was a surprise was just how warm and kind and caring he would be for us as we were out in the bush. He was incredible at making sure our vehicle was clean and comfortable so that every morning was a joy as we piled into the beautiful Land Cruiser for another long day of viewing wildlife. He helped us in every way and to say he was able to do all this maintenance and still be at the top of his game in finding wildlife is an understatement. Time and again he found animals, I kid you not, that were behind rocks or trees (can he see through solid objects?). His incredible sense for where animals would be was invaluable to us having a special experience and seeing more animals in more interesting scenes than others. So much so that it was regular for us to be looking at animals all alone and then five minutes later to be swarmed by guides trying to follow Freddie to see what we were seeing. It was a joy and a treasure chest of memories we'll playback for a lifetime - and all of it was thanks to the way Freddie made us feel at home in the wildest of places.

Susan Burns & Monica Meyer
–
US
Visited: February 2023
Reviewed: Mar 7, 2023
Email Susan Burns & Monica Meyer | 65+ years of age | Experience level: 2-5 safaris
Flexible and organized
Hooray for Lion King Adventure Tours. I am "Out of Africa" now but when I was "In Africa" last week, I was meandering through a dream. Thank you so much for your flexibility in planning this safari, the accommodations and our guide were top notch , and the itinerary accommodated our specific requests. The fact that it was a private tour gave us more time to explore and ask questions to our guide.
I was extremely impressed with the knowledge imparted by our guide, Richard. My friend and I asked so many questions, which he readily answered. We presented a wish list, and Richard set about finding the animals and birds on the wish list - Christmas in the Serengeti! Everywhere we looked : up, down and around, we saw birds and wildlife. The birds are the gems that sparkle in the trees , waiting to be discovered, and we were able to identify so many species thanks to Richard, whose ability to spot birds was amazing !
Our last day was spent touring the city of Arusha with our knowledgeable guide, Bright. We were able to visit the local market , the History Museum, the Tanzanite Museum, and even a church where we were invited to attend a wedding ! The museums are worth a visit !
Sleeping accommodations were topnotch. Service by staff is high on my list, and at every lodge and camp site, we were greeted and given the best of service, actually, we were spoiled by the staff at these sites.
I ended this trip with so much more knowledge of the game, birds, and the history of the areas that we visited. This outdoors classroom provided me a means of a continuing education. I will be returning next year for another adventure with Lion King Adventures !
Asante sana to all the staff at Lion King Adventures for my wonderful memories !

Sue Westaway
–
Visited: February 2023
Reviewed: Mar 6, 2023
Email Sue Westaway | 65+ years of age | Experience level: 2-5 safaris
Ozzie was great, he is very professional and knows where to find the animals
Lion King Adventures was excellent...7 days in the Serengeti unforgettable..Ozzie my tour guide was a lot of fun and very professional

Rafal
–
PL
Visited: February 2023
Reviewed: Mar 5, 2023
Email Rafal | 35-50 years of age | Experience level: first safari
Nature close at hand
From the very first contact the Lion King Adventures was very responsive, highly professional and informative.
We were very happy with the standard of the trip which was a great combination of comfort and a feeling of being close at hand with the amazing Tanzanian nature.
We saw a lot of wild animals, including the great five, in their natural surrandings. At the same time we had the feeling that the guide - Aziz respect their space.
The trip would not be such an amazing experience if it was not for Aziz. He was not only a enthusiastic, knowlegable guide but a truly enjoyable companion. He shared with us a lot of interesting facts about the wildlife and their natural habitat. At the same he is an easy going, tactful and reliable young person. Many thanks Aziz!

Wioletta
–
CH
Visited: February 2023
Reviewed: Feb 27, 2023
Email Wioletta | 35-50 years of age | Experience level: first safari
Amazing adventure with Lion King
We did a 7 days Mid-range safari with Lion King, including visits to Tarangire, Serengeti, Ngorongoro and Lake Manyara parks. Everything was very well organised by Pendo. She was very patient and answered our 1000 questions promptly . She also gave us good advice on how to be well prepared for this kind of adventure. Our guide Aziz was incredible. He was doing his best to show us The Big 5 and he did! His knowledge and passion for wildlife is amazing. Additionally, Aziz has the same sense of humour as ours, so it was a perfect match.
It was an experience of a lifetime and we will never forget it. A Big thanks to the Lion King team. We highly recommend doing a Safari with them.

Disclaimer
All corporate and/or tour info is provided by Lion King Adventures, not SafariBookings