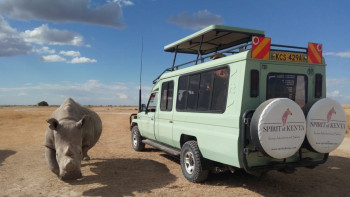 Spirit of Kenya
5.0/5 – 380 Reviews
Office In:

Size:

10-20 employees (Founded in

2014

)

Tour Types:

Custom mid-range & luxury tours that can start every day

Destinations:

Price Range:

$150 to $300

pp

per person

per day

(USD, excl. int'l flights)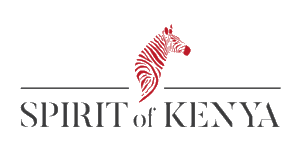 Request a Quote


for a custom tour
Your request will be sent directly to the operator
If preferred, you can contact the operator directly
Rating Breakdown
Agustin
–
CL
Visited: September 2019
Reviewed: Oct 21, 2019
Email Agustin | 20-35 years of age | Experience level: first safari
The review below is the personal opinion of Agustin and not that of SafariBookings.
Great trip but tour guide below expectations
We book a 5 day "High End" in Amboseli, Navaisha and Masai Mara. The email comunication to prepare the trip was tediuos. We expected the executive to give us better recommendations for planning the trip. They never let us know that they were going to pick us up at the airport in Nairobi! I had to made the transfer on my own.

Regarding our guide, he comply with the schedules and he was friendly. He was very worried that we could see all the animals as well. However, he did not communicate much with us during the games drives and did not keep us informed of what we were going to do during the day. Moreover, he was not very open to listen to questions or explain. Finally, the day we were arriving at Masai Mara's tented camp, the guide got lost along the way.

Accommodations were great. Excellent attention, great food, very comfortable rooms and very relaxing surroundings.

We had lunch outside our acomodation just once. The last day, when we went from Amani Mara to the airport we stopped for lunch on the way in a restaurant that was far from being the standard of the tour I booked (High End). I will not extend talking about the supposed high-end binoculars and the surprise charge of 3.5% to pay by credit card (unacceptable).

Bree
–
AE
Visited: February 2017
Reviewed: Feb 28, 2017
Email Bree | 20-35 years of age | Experience level: first safari
The review below is the personal opinion of Bree and not that of SafariBookings.
Could have been better
We booked a 4-day safari in Amboseli and Tsavo with the company. The initial booking of the trip was a bit tedious with us having to call them a few times since we were not getting responses to emails, they explained this was due to an overload of bookings.
They failed to inform us that one of the safari camps they suggested, Kibo Safari Camp, (which we chose from the list of options they provided) didn't have electricity for most of the day, which would have been nice to know in advance. And there was a small mess up on our return airport transfer.
Also, since we were first time visitors to Kenya, it would have been great to have some expert advice from them on the various options for safari locations, hotels, food, etc.
However, the rest of the trip and the other hotels were great. The driver-cum guide they provided, Steve, was a very nice guy with a wealth of information about everything around us.

Katie
Visited: May 2015
Reviewed: Jun 8, 2015
Unforgettable honeymoon
Let me start by saying that I work in tourism and as a result I have very high expectations. From the moment I sent out my first email to 10 different tour companies, It Started in Africa exceeded my expectations! First off they were the only company to offer several different levels of accommodations according to our proposed budget. All the others offered 1 solution, and several went over the budget I had initially proposed. Joao responds to emails at lightening speed, and his patience and care in answering all of my questions was truly impressive! We couldn't be happier with our decision to tour with this company.
Our 6 day safari + Zanzibar retreat was awesome, in the truest sense of the word. We saw more animals than we ever imagined! Jackson is a great guide; you can tell he's been in the business for years because not only did he spot EVERYTHING long before other guides, but also he was the first to lend a hand when another group had a flat tire, and when yet another got stuck in the mud. Also, I love photography and really appreciated how flexible he was with getting the car in just the right viewing spot without disturbing the animals. We couldn't have been luckier with the weather too--in spite of it being the "rainy season", we had a total of 30 minutes of rain on our first day in Tarangire and never saw another drop. High grass does not inhibit game viewing in the least, and with so few cars on the road, you feel like you have parks all to yourselves. Never will I sign up for a safari in high season!!
As for lodgings, Maramboi and Ang'ata were the best! We're so happy we tried out different types of accommodations--each is so unique. Maramboi was a treat because they offered a free walking safari at sunrise. For the Serengeti we treated ourselves to the Ang'ata mobile camp and had the entire place to ourselves (well almost to ourselves; we did have to share with the hippos, hyenas, and lions we heard roaming thru camp at night!).
What else can I say? From Joao's first email, to Baraja's quick responses when we had issues with our Zanzibar flight, to Jackson's superb driving and insight, to Silvia's attention to customer care before and after our safari--we always felt like we were in great hands. You guys are the best!
ASANTE SANA It Started in Africa!!!
Nakul Jain
–
AE
Visited: November 2019
Reviewed: Dec 9, 2019
Email Nakul Jain | 35-50 years of age | Experience level: first safari
Beyond expectations - Franco our guide, the accommodations, food, abundance of wildlife we saw
An African Safari is one of the most memorable and lifetime adventures - and I am so glad we did this with Spirit of Kenya (having asked for quotes and comparisons from about a dozen travel companies).

Of course, when you book with travel companies, there is a lot of gloss and fancy language on brochures and websites, and you are very happy if they deliver 8 out of 10. But here I would say - it was 10 out of 10, as every promise they made was kept, and even exceeded.

The booking process with Vanessa was a most pleasant and thorough experience. Right from guiding us on choice of National Parks (because there are so many to choose from and the permutations confuse you) to designing an itinerary which lets us have the most packed adventure covering the maximum length and breadth of numerous National Parks, to suggesting the places of staying at each Park, and my smallest of queries - like where to buy SIM or where to get Macadamia nuts, Vanessa was of utmost politeness and patience in answering everything. She was extremely gracious and polite, and whatever time of day I wrote - I got a reply promptly or the next early morning. Sales Managers stop acting pleasant once the money is in, but not the case with Vanessa - she really is your personal curator for the trip. I can say she treated us like 'friends and family' in giving us everything for the trip and helping us plan it.

The places chosen to stay were terrific - the Camps / Lodges are right in there in the most pristine and central regions of the National Parks, and very-well maintained and full of the most delicious (we are vegetarians and got ample options) food and terrific hospitality. Great choices made by Spirit of Kenya.

We covered Masai Mara (stay at Ilkeliani Camp) - Lake Nakuru (Flamingo Hill Tented Camp) - Amboseli (Amboseli Serena Safari Lodge).

Franco Sego - our guide for the whole trip was extremely affable and a pleasure to be with. Very diligent and committed to his job. The best guide and friend we could have had. Very knowledgeable and skilled in knowing the movements of animals. I can give some examples - While we started Masai Mara at 7 am, and he said he will bring us back around 4 pm .. he brought us back around 6.30 pm in the day .. taking all those extra hours out of his own rest time .. just because he realizes that while he sees wild animals everyday on the job, but for us probably it is the only chance in our lifetime we will get to see them - and he puts his heart and soul in getting us a good and close view of every animal he can find hidden somewhere. Two hours in finding a hidden leopard, where other Jeeps gave up and went away. Letting us catch a Cheetah in the hunt while nobody else bothered to go that far and wait that long, because other Jeeps saw the chances as slim of finding that, while Franco thought it would be heart-throbbing for us if we could get to witness that rare spectacle. Another example - While we had seen over 20 lions and lionesses over 6 times in the day at Mara, late in the evening at 6 pm, he traveled 5 kms extra to one side of the park near our camp, and showed us another pride of lions. He said he had heard a roar of lions the previous night somewhere near the camp and wanted us to find them. That's the kind of stupendous commitment he has to the job. From all the guides I saw across in other jeeps, and other Safari vans of different operators - I can say Spirit of Kenya does hire the best and motivates them well - the guide was classy, well educated, extremely neat and polished in his appearance (more as a sophisticated naturalist I would say), communicates very well with his English and mannerisms. I think it's fair to say Franco is the reason we will do another trip with Spirit of Kenya to Tanzania or Uganda or Namibia in the next 2-3 years. The safari vehicle throughout the trip (Nissan 4x4) was a thoroughly competitive SUV for any kind of terrain and supremely comfortable with an excellent viewtop. Everyday Franco would clean the car thoroughly from inside to make it look new. This was our home for most of the waking hours of the day, and completely satisfied with it.

Although the cost seemed quite high at the beginning (as is for all African safaris), and we begin to think the costing is exorbitantly exploitative and travel company is making a ridiculous amount of profit - after having done the trip, we would say it is well worth it. We didn't spend a single penny from when we were picked up from Airport, covered the entire trip and were dropped back at Airport. Everything included - which covers some 800 plus kms of distance between the 3 National Parks, the distance covered in the park itself - which would be almost 70-100 kms in a day, the entry cost of National Parks, the cost of guide staying at same places as we do, the full board - every kind of breakfast lunch dinner tea coffee evening snacks you can gorge on is covered, the back office operations, vehicle maintenance cost - you realize at the end of it, that whatever you paid had been ploughed back into the various nitty gritties of managing your experience and comfort and well-being for those 5-6 days, and you feel satisfied that you have paid a very reasonable price. It's an honest pricing by Sprit of Kenya and the trip well worth it.
Gib
–
US
Visited: September 2018
Reviewed: Oct 24, 2018
Email Gib | 20-35 years of age | Experience level: 2-5 safaris
Best safari trip/ Service minded staff!
I have to say that Tiago was the reason why I chose to go with this company. Over 78 emails that we have exchanged, she was always prompted, flexible and detailed in her responses. I knew that this would be the company who cares about the guests.

And Simon, our driver and guide, didn't disappoint us! He is very knowledgeable about animals and the parks and made us feel safe with his driving skills the whole time we were on the road. He went above and beyond for us (we spotted 4 of the big 5 and it was our last day in the park and he decided to stay past his working hours to find a rhino for us!) He knows the park very well - we saw herds of wildebeests crossing the river in their migration 2 times in 1 day, which was amazing! Big thank you shout out to Simon!

Highly recommend this company! The whole staff team has service mind and knows how to be flexible to satisfy the guests! Next time I go back to Kenya, there's no doubt that I will use Spirit of Kenya again!
Scott
–
CA
Visited: February 2020
Reviewed: Apr 6, 2020
Email Scott | 50-65 years of age | Experience level: over 5 safaris
Wonderful Experience with Spirit
My family had a wonderful experience with Spirit of Kenya - they absolutely exceeded our expectations and I would recommend them without hesitation. They are honest, reliable, deeply knowledgable and friendly.

I lived in Nairobi years ago, and thus went back and forth in deciding on a final itinerary. Tiago suggested different itinerary options; he was patient, super helpful, responding to all my questions within hours, adjusting our trip, providing lots of hotel and other options, and (once we finally decided) arranging hotels and internal flights between Masai Mara and Amboseli. Tiago brought to me attention that we had overpaid by $200, and we were reimbursed upon our arrival. A Spirit of Kenya driver met us at Nairobi Jomo Kenyatta airport in the late evening, which was great after 24 hours of traveling from Canada.

For six days, Joseph drove us to Aberdare, Lake Nakuru, Hell's Gate and Masai Mara. In addition to his impressive knowledge of the countryside, wildlife and the national parks, Joseph was friendly, funny and warm. Similarly, George was our guide at Amboseli, finding lions, cheetahs and (of course) elephants, as well as explaining the area's remarkable birdlife.

Of course we all await the pandemic to end. When it does, my family is already talking about another trip to Kenya, and our choice - without hesitation - would be Spirit of Kenya.
Darrel V
–
US
Visited: October 2019
Reviewed: Dec 14, 2019
Email Darrel V | 50-65 years of age | Experience level: first safari
Outstanding Experience
I had the opportunity to use Spirit of Kenya for my recent safari to Kenya. The booking experience with Vanessa was excellent. She was patient with my questions and very diligent and clear in the booking process. Once I arrived into Nairobi I was greeted by my guide, Charles. My feeling were that he was the absolute best. We literally saw every animal and way more than what I expected to see. I thought it was awesome when Charles my guide, who does this for a living was also taking pictures of some of the most amazing experiences imaginable. Thank you Spirit of Kenya for this incredible experience!
Jort Ossebaar
–
NL
Visited: September 2019
Reviewed: Oct 8, 2019
Email Jort Ossebaar | 35-50 years of age | Experience level: over 5 safaris
Well organised and very good service. Our best trip to Kenya.
We were extremely happy with choosing Spirit of Kenya for our 4th safari trip to Kenya.
We had Joseph as our guide during our 6 days in the Masai Mara (3 different locations) . He truly is an exceptional guide who was very flexible, experienced and went the extra mile and gave his all to make our safari experience one of the best we have ever had.
We saw absolutely everything in the Masai Mara. Some very special moments! Seeing the wildebeests cross the Mara river and see Cheetahs hunting. Things we had never seen before. In total we saw 87 different Lions, 4 different Leopards, 14 different Cheetahs and one Black Rhino during our 6 nights in the Masai Mara.
We had Charles for our days in Samburu. He was also an excellent guide and although we only had him for two days, we found him very pleasant and talented. We celebrated my wife's 40th at Ashnil Samburu and on that day we were lucky enough to see a stunning male Leopard with his kill up in a tree. What a great sighting! We stayed there and watched him for at least 1,5 hour. We couldn't have ask for more.
The whole trip was organised perfectly and we would definitely use Spirit of Kenya again.
Juan Andrés Páez
–
US
Visited: August 2019
Reviewed: Aug 24, 2019
Email Juan Andrés Páez | 20-35 years of age | Experience level: 2-5 safaris
4 days/ 3 nights safari
My mom and me went in a 4 days/ 3 nights safari to celebrate her 60th birthday. We went to lake Nakuru and stayed a night there, and then two nights in Maasai Mara.

The agenda for our trip was exactly what we wanted and our guide was outstanding. However, we had paid for a "comfort" room in Maasai Mara ($420 per person each night) and when we got to our hotel (Azure Mara Haven) they told us Spirit of Kenya had only reserved a budget tent for us. I talked with employees of Spirit of Kenya but they only solved the problem until the next day when we had already gone over a hard and cold night in the tent. Second day fortunately we were upgraded to a room like the one we had paid for. Despite asking them for a refund or a compensation for their mistake on the first night, I did not get a positive reply and was just ignored by their employees.

Hope this doesn't happen to other people traveling with Spirit of Kenya and that you stress out that they should make the hotel reservations for what you are asking and the value you are paying.
Adonay
–
BR
Visited: August 2018
Reviewed: Aug 13, 2018
Email Adonay | 20-35 years of age | Experience level: first safari
Outstanding
We've been in Kenya for a 4-day safari with Spirit of Kenya agency. I do recommend them. Everything happened as planned, no surprises. The guide was great, the communication before the trip was perfect. I also recommend staying at Kichwa Tented Camp and taking the Land Cruiser option.
Disclaimer
All corporate and/or tour info is provided by Spirit of Kenya, not SafariBookings