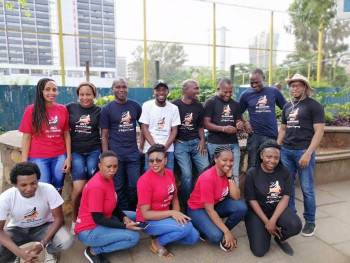 Bluerange Connect
4.7/5 – 161 Reviews
Located In:

Size:

20-50 employees (Founded in

2017

)

Tour Types:

Customizable private tours and fixed group tours

Destinations:

Price Range:

$115 to $350

pp

per person

per day

(USD, excl. int'l flights)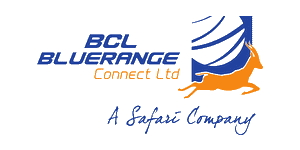 Julie and Mallory
–
US
Visited: January 2020
Reviewed: Feb 3, 2020
Email Julie and Mallory | 35-50 years of age | Experience level: first safari
The review below is the personal opinion of Julie and Mallory and not that of SafariBookings.
Falsified itinerary and absolutely unprofessional. Highly not recommended.
Their listed Itinerary is falsified. This is the actual itinerary. I made a recap on daily events with full details. Future tourists must be informed accordingly.
Pre-Tour (13/1/2020)
As per itinerary and payment deposit ($930) confirmation we will be picked up from either our hotel or airport on Day 1 of the safari to pay the remaining balance before starting the tour. We made our own plans to be in the country 2 days before our safari tour to explore the city area. We booked our own hotels and driver with plans for both days. On Monday, 13/1/2020, 2 days before the tour, we received a sudden text message asking if we were in the country yet and stating the company (Bluerange Connect) wants to send a driver to pick us up immediately. Bluerange stated that they need to bring us to their office and require us to pay the remainder of the balance $2202.55 + commission in CASH immediately in order to go ahead to our safari tour. They insisted that if we don't pay in CASH, any credit card charges will take 2 days to post to their account and they don't have adequate funding to pay for our entire tour without us paying up front. We informed our hotel manager and other honest local people of this sudden issue and everyone said not to fall for a scam, nothing gets done in CASH at last minute. After an hour of stressful debate, Bluerange reluctantly agree to allow us to pay the remaining balance upon our pickup on Day 1 of our tour.

Day 1 (15/1/2020) Nairobi to Samburu
We were picked up from our hotel at 7:30am to go to the office to pay the remaining balance and "briefing". We were escorted into a small office of a few rooms and two friendly ladies staff took multiple pictures with us and asked to post on Facebook and social media. We then went into Willis Orowe's office (managing director we were dealing with the entire time). He took a call from other non related business and casually chatted as we sat waiting to pay and be on our way. There was no rush and no courtesy on his end to help us get out of the office any sooner. After we made the payment, they gave us another copy of the same itinerary. We asked if they can quickly point out on the map as to each day's destination point. Willis had another female staff come in who looked at the map completely confused. We said it's ok, we can map it out ourselves. She proceeded to reading us the entire itinerary, literally word for word. Finally, we proceeded down to the safari van to leave, not before a few more ladies staff took more pictures of us in front of the van to be posted to social media. After over an hour at this office, we began our drive to Samburu around 10am with our tour guide Ken. We had found Ken through a recommendation on tripadvisor which we need to update them on the actual experience. The direct drive took almost 6 hours. We passed a view of Mt Kenya and asked how tall it is. Ken did not know and said he'll get back to us (he never did). We were brought to KFC at 12:30pm for lunch which was very shocking as we expected local foods. We didn't expect anything luxurious but at least good local food which would have been cheaper. After 30 minutes of lunch stop, we continued the drive and arrived at Samburu past 4pm. The game drive was basically driving from the entrance gate to the lodge check-in which was done slowly. We were excited to be in the beautiful park finally and saw an elephant, antelopes and giraffes. We arrived at the lodge at 5:45pm. Unpacked and waited for dinner at 7pm.

Day 2 (16/1/2020) Samburu
We started our morning game drive at 7am. Back at camp by 9am for breakfast. After breakfast, we walked around the little lodge to take a few pictures but we had nothing to do at all and were not allowed outside the gate. The tiny swimming pool was green colored and I would not advise going in. We sat around until lunch time at 1pm. After lunch, we tried to take a nap to kill time as we were still bored senseless. Finally 4pm we went on our afternoon game drive and returned at 7pm for dinner. Ken offered to take us to meet the Samburu people, that it would be nice to see the locals and insist that it was only 2000 shillings per person. We explained that this additional cost was never mentioned to us. We specifically asked Bluerange (Willis) about optional additional cost and received email confirmation with prices (Masai Village $10 pp, Lake Naivasha boat ride $20 pp, Hell's Gate bicycle $5 pp). Ken insisted that everything is incorrect. He gave us specific additional costs of Samburu village $20 pp, Masai Village $20 pp, Thompson Falls $5 pp, Lake Naivasha boat ride $30 pp and Hell's Gate bicycle $10 pp. He was unprofessional and firmly insisting that this is just a little extra cost and even questioned if we actually thought things were all inclusive. I explained that I had confirmed with Willis on what is inclusive and certainly doesn't match what he arbitrarily gave us. We decided to skip both Samburu and Masai Village all together which Ken was certainly not happy about.

Day 3 (17/1/2020) Samburu to Lake Nakuru (6 hours drive with nothing for the day)
After breakfast, around 8am we had our game drive on the way to the gate. We were told that getting to Lake Nakuru will take 6 hours and there will be no game drive that day. Ken advised us that Lake Nakuru is very small and we will get there by evening so there is nothing to see until the next day. The drive was mostly in silence aside from the fact that Ken is on his personal cell phone multiple times per hour. We arrived at the equator around 1pm. The local gentleman did a water demonstration, afterwards offering us a paper certificate for $5 each and or tipping him. After, we had our boxed lunch from the hotel at the bench. It consisted of a very dry piece of chicken leg that caused painfully swollen gums and teeth. Also, a tiny square sandwich of two pieces of bread with mayo and a slice of cucumber, an apple, bag of chips and tiny juice box. After 30 minutes, we continued our trip. We stopped at Thompson Falls for pictures for 200 shillings ($2) per person. (Ken questioned if we wanted to skip Thompson Falls too, implying that we were being cheap since we skipped his arbitrary cost for Samburu village) Locals insisted on dragging us to their souvenir stands to buy things. After 30 minutes, we were on our way. Ken said he needed to find a bank to make a money transfer in order to access the national park tomorrow. We finally found the bank. We arrived at Wagon Wheel hotel around 5pm to check in. Ken said he'll meet us at 7am to start the drive and left us for the night. We had dinner at 7:30pm at the local restaurant downstairs the hotel, local food was delicious.

Day 4 (18/1/2020) Lake Nakuru to Masai Mara
After breakfast at Wagon Wheel Hotel, we finally got to see Lake Nakaru. Our game drive was from 7am to 11am. We saw a rhino, buffalos, zebras among other antelopes. Then it was more than a 5 hours straight drive to Masai Mara. (Plenty of time for Ken to be on his personal cell phone and us to stare blankly out the window bored) We stopped for 30 minutes to eat our packed lunch from Wagon Wheel Hotel. It was good local food (chicken, pork or beef with rice) however, the portion was just about 10 tablespoons. After lunch, we continued our drive and reached Masai Mara Manyatta Camp close to 6pm. After checking in, we had dinner in the tented camp at 7pm.

Day 5 (19/1/2020) Masai Mara
After breakfast at the tented camp (sausage, beans, eggs, toast), we left to begin our full day Masai Mara game drive at 8am. We were the last ones to leave for the game drive. As stated on the itinerary, during the early hours, it's best to view game. However, we certainly did not start at 6:30am as others did. We did see four of the big five today including a family of 10 lions which was exciting. This was the one part of the trip where Ken was actually not preoccupied on his personal cell phone and did an amazing job driving to the lions for a close-up view. We did thank him dearly for this. We were taken to the Kenya-Tanzania border stone. Ken stopped the van, pointed and told us to go take pictures. We saw other safari vans where the tour guides walked their tourists around the stone, explaining the history and facts while taking individual pictures for them. Certainly not the kind of guide we got. We asked Ken if he can help us take a picture which he did. He then drove us to an area by the river which we had to wait for an armed guard to escort us around to see hippos and alligators across the river. The walk took about 30 minutes. Ken left us by the river and said a guard will come take us. Other tourists had their guide with them and their guide tracked down a guard to ask to take their tourist group for the walk. Since nobody spoke for us and we were left standing there, we just quietly went along with the other tourists. When we got back however, Ken made sure to remind us to tip the guard. (This was yet another event and expense that was not mentioned prior) We then had a picnic lunch under a tree. The camp had packed us a lunch bag of a tough dry meatless chicken leg, tiny sandwich or mayo and cucumber, banana and boxed juice. After lunch, we continued our game drive, searching for a leopard and seeing more giraffes and amazing animals. Our game drive ended at 5:30pm. We had dinner back at the tented camp at 7:30pm.

Day 6 (20/1/2020) Masai Mara to Lake Naivasha
After breakfast at the tented camp (sausage, beans, eggs, toast), we left around 7am and had a game drive going towards the gate to leave Masai Mara. On the way to the gate, we managed to see a leopard, the big five is complete thanks to Ken. If we think of questions to ask him about animals, he answers them well. Other than that, it was clear he had no interests in any conversation with us. It was a long straight drive of over 5 hours to Lake Naivasha. We arrived at around 1pm to eat our lunch that was packed from the camp. It was yet another painfully dry chicken leg, tiny sandwich of a slice of cucumber, a banana, a hard boiled egg and a box juice. After lunch, we went for the boat ride on Lake Naivasha. Ken now tells us that the boat ride is 1 hour for $20 pp and then there is a guide to take us on a private island to walk around for another hour for $30 pp. He said it will Only be $100 for us both. We decided to go for just the 1 hour boat ride as we had planned before the trip. We were taken to an office with a lady telling us it will be $20 pp. There were no signs or written notice of costs or even such thing as a boat ride. It was all word of mouth. After the boat ride, it was 3pm. I asked Ken if there is anywhere at all that he would like to show us or take us to since he said we were not allowed to walk around by ourselves. He angrily said he wanted us to do the full boat ride and guided walk and since we refused to spend $100, there is nothing to do for us and he is taking us straight to the hotel. He dropped us off at the hotel before 4pm and said he will pick us up at 7am the next day for Hell's Gate. That was the end of that day, we were left stranded at the hotel with no plans and no considerations.

Day 7 (21/1/2020) : Hell's Gate National Reserve – 4 hours with rest of the day stranded
After breakfast, we left Taphe hotel at 7am to head to Hell's Gate National Reserve which was about 30 minutes drive away. When we got there, Ken said the bicycle rentals will be $15 pp. We were outraged in the constant change of prices according to how much he feels like ripping off the tourist. We said he mentioned it will be $10 pp (which is already double the amount that Willis gave). Ken sounded like he was caught giving random numbers and quietly said Oh I told you $10 pp, let me talk to them. (Acting as though he was negotiating with the locals for a price for us). We rented bicycles for $10 pp and hired a guide for $20 to bike with us through the park. The safari van was certainly nowhere near us unlike the itinerary kindly stating that the van will be behind us in case we're tired. Ken parked the van and went to rest at a restaurant while we biked about 8 kilometers. It was a very direct bike to the gorge which was closed. (there was an accident where tourists were killed during a flash flood and the gorge closed in September 2019 as a result. We had been planning this trip with Bluerange for over two months and Willis did not mention any such closure) We took a few pictures and was on the way back. We were back by the van at 11am. Ken said since the gorge is closed, Hell's Gate is a very small park and he is not sure why our itinerary claimed we will have a full day there and that there is nothing to do. He drove us back to the hotel by 11:30am and we were again left stranded with nothing to do for the rest of the day. After lunch, we decided to walk outside and not be bored to death. We were told by the hotel staff that we can walk towards town but advised to not go too far for security reasons. We only walked about 30 minutes and turned back before we were too deep in town. We took a nap before dinner as there was absolutely nothing to do.

Day 8 (22/1/2020) Lake Naivasha to Amboseli (6 hours drive)
After breakfast, we left to start our drive to Amboseli. It was another long 6 hours drive in silence since our tour guide was constantly on his personal cell phone or else just not saying a word. We got to Amboseli around 1pm and ate our packed lunch in the car as we drove towards a view point. Unfortunately, it was very cloudy and we couldn't see the top of Kilimanjaro. Ken drove around to let us take pictures but there were not too many animals out. He was again on his personal cell phone and asked how long we want to stay. He drove us to see the flamingos which we stayed about 20 minutes for pictures. He drove us to our tented camp (AA lodge) by 5:30pm. We had dinner at the tented camp at 7:30pm. This was actually the best dinner we had the whole trip. It was a buffet style dinner but various kinds of delicious local dishes. Even the fresh baked bread with butter was good.

Day 9 (23/1/2020) (Amboseli to Nairobi)
After a delicious breakfast, we left the lodge at 6:45am. We had a game drive on the way to exit Amboseli National Park. Our game drive ended exactly 9am sharp as Ken had mentioned. We drove about 3 hours back to Nairobi and had some traffic when we were in the city. Ken dropped us off at our hotel that we booked in advance. The suggested tips for tour guides are $10 pp / day given that the tour guide does an average acceptable job. Ken does a great job at finding you the big five but nothing more. As a tour guide he is absolutely unexperienced and unprofessional. We were appalled at how he randomly gave us prices and very obviously showed us he was not happy with us declining some suggested tourist traps and left us at hotels stranded with nothing to do. I was unhappily agreeing to giving him the average tips of $20 per day for both of us. My boyfriend however, felt inclined to give him $25 per day even though he was just as unhappy and complaining about Ken ripping us off on additional items. Ken was lucky on this tip. I would not recommend him for any future tours for anyone. If you want to see the big five and be treated like an ignorant tourist getting ripped off, driving 6 hours daily in silence then you can go to him for sure.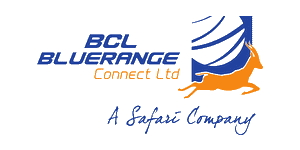 Reply
from

Bluerange Connect

Posted on Feb 3, 2020

Dear Julie,

Thank you very much for your review. We have taken note of the issues you have highlighted and wish to respond as below:

1. Falsified Itinerary and Pre-tour: We are dismayed that you are writing all these comments after writing to us immediately after the end of your trip informing us how wonderful your trip was. How I wish you could have raised these issues with us immediately! Concerning your statement that we made a sudden call asking you to come to the office and pay the balance in cash; I wish you were honest enough to state exactly what our discussion centered on. We asked you if you could be available so our driver could pick you up from your hotel to bring you to our offices for pre-tour briefing and to finally clear the balance. This we explained was because Nairobi to Samburu is quite a distance and since you were already within the country, it was advisable that we save on time by rescheduling pre-tour briefing to a day earlier so that the next day you could leave as early as 7.00am directly to Samburu without again having to pass through our office. At no time did we insist that you have to clear the balance in cash. If anything, you paid the balance via credit card on the same day your safari began and we even took care of your trip even before your payment reached our account. We don't really understand how this has become an issue now. Concerning the commission you are talking about, you must be aware that online payment platforms attract a certain percentage of fee for transactions paid through them and this was not our commission but money deducted directly from your payment for using the platform.
2. Actual Trip Days: You again allege that you were kept waiting in our offices longer than usual. This again in our opinion is not true. You were picked up from your hotel at 7.30am but only managed to arrive at office at around 8.20am because of the traffic jam. Our actual briefing took less than 30 minutes and we did the best we could to ensure that you leave for Samburu as soon as possible.
3. The Guide: Let me remind you that you are the one who chose Ken over other available guides to be your guide and even insisted on having his number before your set arrival date. We did brief you even before your arrival of the optional activities available and went as far as letting you know how much they cost. How you went ahead and spent outside the recommended price that we gave you without letting us know has caught us with surprise. We shall however take up this issue with the guide concerned and if indeed it is established that he unprofessionally made you pay for any service over and above the recommended price, then an appropriate disciplinary measures shall be taken against him.

Finally, we wish to conclude by letting know that we are a professional Tour Company that
has upheld a high degree of integrity for several years in operation. Our operations are above board and are always guided by strict code of conduct. We always try as much as possible to offer our customers the best we can. We have positively taken note of your concerns and will endeavor to improve where necessary. We equally advise you that for your future trips, always be paying close attention to advise offered by your tour operator. They are only meant to make your safari convenient, more enjoyable and successful. Third parties will only divert your attention and confuse you further.

Best regards.
Irina
–
TW
Visited: August 2019
Reviewed: Sep 14, 2019
Email Irina | 20-35 years of age | Experience level: first safari
The review below is the personal opinion of Irina and not that of SafariBookings.
Overall, it was a good safari experience!
We had a 7-day journey in Kenya, including 6 days on a safari tour.

First, let me share why we'd chosen Bluerange Connect Limited as our safari tour operator. After we had been victims of Mr. Otieno's fraud (Kenya Walking Survivors Safari company), we were looking for a reliable tour operator. It was our priority. At that time, Bluerange Connect Limited had a private tour we could afford since we decided to have a private tour vs a group tour. Plus, they could make adjustments to our itinerary and the price negotiations went smoothly and fairly. Secondly, Willis (the founder, I guess) responses were clear and in a professional way. Thirdly, it's easy to check the company's background. They combine safari tours with logistics which gives you the idea that the company has another source of revenue. If reliability and safety is your priority, IMO I think they're a very good choice.

Our first 3 days had lots of fulfillment in terms of sightseeing and game drives and it was full-day itinerary (until the dinner time: 5-6 pm). The rest of safari days were just 'half days'; everything was over around 2 pm. Most of the times, we just stayed in our hotel. I suggest everyone who's traveling to Kenya to confirm the details about every single day of their itinerary including the time when their drivers are off. That way at least you'll know that you'd have to spend your whole afternoon in a camp, hotel or somewhere in a nearby town (which is better to do accompanied by a hotel employee.)

On the very first days, I'd noticed some contradictions between what the itinerary price included and for what we actually had to pay. For example, on the first day, we had a city tour and the itinerary price included all three meals; breakfast, lunch, and dinner but we paid for those ourselves. Also, according to our itinerary, on the second day, the visit to Masai Mara village was included in the overall price of the tour and I took a screenshot of that fact in order to inform the office about that. We got a phone call with apologies about the confusion but we had to pay for the visit ourselves. I suggest anyone who's going to have a safari tour confirm this kind of payments with tour operators beforehand. And for tour operators, they should put more effort to avoid this kind of contradictions as it doesn't give an impression of professionalism.

On our fourth day, we'd suddenly learned from our driver-guide that they were changing him and the vehicle. He said that the company scheduled the vehicle inspection for tomorrow so he had to go back to Nairobi. We found that weird because that meant that the company didn't know he was on the safari with us? And so we asked this question and he couldn't explain anything as he was a freelance driver-guide. We were quite upset because
not only the guide was changed but also the hatch top van was gone which meant we could not do proper drive games. The office neither informed us in person; nor they brought any apologies. So I'd suggest safari travelers to avoid this kind of situation by making sure that the company you're traveling with.

As our new driver-guide arrived we asked him if he had water for us. He said he didn't have any water for us as the office didn't wire money yet but they were going to do so. When we asked when (because we were thirsty and the water in the hotel was sold like 4 times more expensive) we were told to go to our room and wait for it. As we thought the water would arrive in several hours or so we decided not to walk to the town to buy some in a supermarket. We were waiting and waiting until dinner when we saw our driver-guide who told us that he didn't buy water because the office didn't wire him money yet. So we had to buy our water from the hotel as it was already late to walk to the town. This is one more perfect example of bad organizing and service.

On a positive note, overall, it was an unforgettable experience as a safari traveler. I hope my review is useful somehow. Thanks for reading it. Cheers!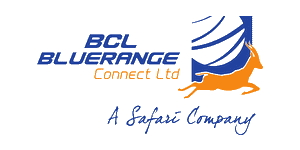 Reply
from

Bluerange Connect

Posted on Sep 16, 2019

Halo Irina,
We are sorry for the mix-up concerning all the arrangements especially your Daily Mineral Water.
We promise to improve on that next time. Thanks for the positive criticism and your endless support!
Abisai
–
MX
Visited: March 2020
Reviewed: Sep 18, 2020
Email Abisai | 35-50 years of age | Experience level: first safari
Amazing Safari in Kenya
Kenya nature is incredible, we had an amazing tour with Bluerange. Sadly we weren't able to see the Big 5 but we are going to try next time. Thank you Esther for everything.
Joseph Osubor
–
US
Visited: November 2019
Reviewed: Jan 7, 2020
Email Joseph Osubor | 50-65 years of age | Experience level: first safari
Travel Agency you can trust
I have been around and have used the services of several travel Agents. I think that Bluerange Connect Limited is a top notch.

If you need a one-stop Agency for your air travels, safari tour, hotels and transportation, don't hesitate to speak with one of their Agents. One more thing: get your safari tour experiences using Bluerange. I was initially hesitant using them since I reside in Atlanta Georgia, but now I think I got it right and they also got it super right.
Dyna
–
Visited: February 2020
Reviewed: Feb 19, 2020
Email Dyna | 20-35 years of age | Experience level: first safari
Best experience I ever had made possible by Bluerange Connect limited and its staff
Communication was very efficient through WhatsApp. Questions answered in a timely manner before the trip started. The itinerary was planned properly. The safari tour itself went so smoothly and it was the best experience I had so far, all made possible by our tour guide Emmanuel. He was very patient, friendly and very knowledgeable. He gave all his effort to make sure we had the best experience and that we see the best in Kenya. Indeed we saw the Big 5 in the early days of our trip and saw more that we even had time to just relax on our last days, just enjoying the view and how wild animals behave in their natural habitat. The whole tour was amazing and exceeded my expectations.
Shuma
–
Visited: February 2020
Reviewed: Feb 19, 2020
Email Shuma | 20-35 years of age | Experience level: first safari
It was an amazing experience.
All Bluerange staff were friendly and accommodating. Our safari tour guide, Emmanuel, was the best!! Very friendly and knowledgeable about wild animals. It was the best trip ever.
Prislilian
–
Visited: December 2019
Reviewed: Feb 5, 2020
Email Prislilian | 20-35 years of age | Experience level: first safari
Awesome safari experience
In December 2019 immediately after our graduation, my fellow student friends and I finally decided to go on a 5-day safari in Kenya just to relax and cool ourselves with Bluerange Connect Safaris. We planned and booked the trip with short notice. We were a group of 10 graduands. The places we visited included the Masai Mara, Lake Nakuru and Amboseli. From the very first day we contacted BCL and throughout the entire trip, they showed incredible professionalism by always responding to all our queries in a timely and professional manner. We enjoyed spending time with our very experienced guide. He showed incredible and unmatched determination to track various animals during game drives. We even managed to see the Big 5. The camps were budget but well-kept and up to the standards expected which was amazing. Restaurant services were top notch at all the camps and they provided boxed lunches for full day game drives. I must say that BCL exceeded our expectations on all levels. We had the most incredible experience through all the national parks in Kenya. Overall, we must confess that we had an amazing time and our Safari was something we'll never forget. We highly recommend choosing Bluerange Connect Safaris. Reflecting back on the experience, we have to say that they absolutely delivered and that we were glad we chose to support a great local business. Keep it up BCL. We left feeling relaxed and satisfied that our money met its value.

Suzan
–
Visited: June 2019
Reviewed: Jun 19, 2019
Email Suzan | 20-35 years of age | Experience level: over 5 safaris
Great Team
Safari was well planned and enjoyable. Communication all through was top notch. Looking forward to another trip with you guys.
samuel otieno abur
–
IT
Visited: December 2017
Reviewed: Jan 4, 2018
Email samuel otieno abur | 35-50 years of age | Experience level: 2-5 safaris
My exprience with tour operator was morverlours,exciting and full of satifactions.
I went to Kenya with my family in december last year for a Holiday and i would say is the best Holiday i ever had for along time.Every cent spent was Worth it.The visit to masai mara was magical,such abeutiful park full of wild animals absolutely wonderful.Thanks for everything you have made my Holiday abrilliant one.
Sri Sai
–
IN
Visited: August 2023
Reviewed: Sep 26, 2023
Email Sri Sai | 20-35 years of age | Experience level: first safari
The review below is the personal opinion of Sri Sai and not that of SafariBookings.
Good experience at low-cost
5 days, 4 nights Safari- Lake Naivasha, Lake Nakuru National Park, Maasai Mara
9 Friends

Our journey began when Musa and Evans, our guides, picked us up at the airport. They were punctual, and we were promptly escorted to the office from the airport. We settled the remaining payment, albeit with a delay caused by a credit card transfer issue. Eventually, we had to withdraw cash from ATMs in Nairobi, and it was nearly 11 a.m. by the time the payment was completed.

Initially, our itinerary included a visit to Ol Pejeta Conservancy and a late arrival at Lake Nakuru. However, due to the late start and the considerable travel time to Ol Pejeta, we opted to modify the plan. Instead, we visited Lake Naivasha on Day 1 and arrived at Lake Nakuru by late evening, a change we agreed to.

Couple of things to note here, in the itinerary, the hotels mentioned were changed citing upgradation, complaints etc the moment after the payment was done. We were in the office from 7 am to 10pm and we were told about these changes only after the whole payment has been done. We were disappointed about this as we expected these changes to be informed before hand.

Then the drivers were called and the MD had told the whole itinerary in front of them so that everyone is on same page (continue reading)

Day 1 was amazing, Lake Naivasha boat ride is worth the visit. Simply put, it's a curtain raiser to what is coming ahead. Got a chance to see Giraffes, Zebras, Water bucks, Hippos very closely. We were taken to hotel close to Lake Nakuru. The hotel was amazing. 3 Triple rooms. Great food, good accommodation and everything went well.

Day 2 Lake Nakuru early in the morning. Flamingoes, Rhinos from far, few Giraffes, bunch of Baboons, few Zebras, African buffaloes. Overall 3/5 given the great experience the previous day at Lake Naivasha. Started from Nakuru late in the afternoon and had a brief stop at Narok to shop snacks. Reached Hotel Mara Ndovu by late evening. 3 triple rooms, 2 rooms close to each other and one far off. In one room, there was no power supply and no hot water in 2 rooms. After complaining repeatedly, they were given another room the next day.
Day 3: Since there was running hot water in only one room, everyone had to take bath in only washroom
"The Washrooms are bad, bad, bad"- No latches, no hot water, only few power sockets working. The food was bad, very bad.
On one day, we made to wait for more than 2 hours for dinner.

Coming to Safari, the best day in the whole safari, Maasai Mara is amazing, one should visit Masai Mara to appreciate it's beauty. No photo can translate its beauty. 5 minutes into the Safari, spotted a Cheetah. A pride of 15 lions was spotted by afternoon. Giraffes, Zebras have become very a common sightings by evening. Went to the Great Migration spot, sadly, the migration was not happening. Clicked photos at Tanzania border

Day 4: Again the struggles with taking bath continued and we are used to it by now. Game drive in Maasai Mara, this day was bit disappointing as it didn't match the previous day's experience. Didn't spot animals until afternoon. Spotted a few lions and a cheetah by evening. We asked the guides to return after 2pm to Nairobi the next day to which they disagreed. We tried contacting the office and they have become irresponsive by this time, no proper response was given. The guides wanted to start before 11am the next day( as opposed to what was discussed on the first day)

Day 5: The closing day: Started early in the morning to Masai Mara. Spotted a few lions and other animals in few hours and returned from Masai Mara to Nairobi.

Made necessary arrangements for packed food.
Special mention to Guides- Musa and Evans, very knowledgeable and have done everything possible to help us and make our experience memorable
Overall, our safari experience was good, although there were understandable hiccups along the way

Disclaimer
All corporate and/or tour info is provided by Bluerange Connect , not SafariBookings
The tours offered by Bluerange Connect are subject to their terms & conditions