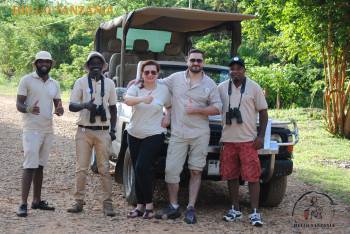 KAMar Safaris
4.9/5 – 208 Reviews
Located In:

Switzerland

Size:

5-10 employees (Founded in

2007

)

Tour Types:

Custom mid-range & luxury tours that can start every day

Destinations:

Price Range:

$110 to $461

pp

per person

per day

(USD, excl. int'l flights)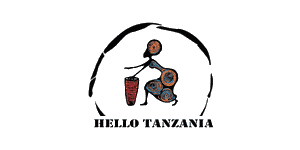 Berthoud
–
CH
Visited: March 2023
Reviewed: Mar 16, 2023
Email Berthoud | 35-50 years of age | Experience level: first safari
Selous safaris 1 day from Zanzibar
We had a wonderful day in Selous. The organization was great and the safari allowed us to see lots of animals. In addition, hello Tanzania were very available and attentive to my questions. Really I recommend.

(automatic translation from French)
Magdalena
–
PL
Visited: March 2023
Reviewed: Mar 14, 2023
Email Magdalena | 50-65 years of age | Experience level: first safari
Selous 1 day from Zanzibar
it was a really exciting day. Everything organized perfectly. Great animal tracker and delicious food in the middle of the park by the baobab tree.
I recommend this trip for people who want to spend only one day on safari while on vacation in zanzibar
Nenji
–
US
Visited: March 2023
Reviewed: Mar 14, 2023
Email Nenji | 35-50 years of age | Experience level: 2-5 safaris
Wonderful 3-day Safari Experience!
We did the 2-nights, 3 day Safari in which you fly from Zanzibar to Arusha, then drive a couple hours to the Tarangire National park for day 1 game drive. Day 1 at Tarangire went really well. Our Maasai guide, Molel, was attentive and knowledgeable. We saw 13 different types animals up close and got amazing photos (took a selfie with an elephant, from inside the jeep of course!). The park is massive and we barely covered a portion of it in the day and yet saw sooo much. Day 2, we spent in the Ngorongoro Crater. We loved it! We saw all of the Big 5. It was a miracle to see the leopard right at the end of our day. Molel heard other rangers on the call system say they saw one in a tree by the rim of the crater and he asked if we wanted to try and rush to it because once we go back up near the rim of the crater we can't come back down, but it was near the end of the day and we had seen countless animals and just needed the leopard to complete the Big 5. So we all said YES! And we made it just in time before the leopard disappeared into the bushes. Such a fun experience! The Ngare lodge we stayed in was nice, clean, hot water and the staff were so hospitable. The meals were delicious and so fresh! Day 3, we visited the Hadzabe and Toga people. Tribes that are almost extinct in Tanzania, they live off the land. While we enjoyed learning about the people, this part we could have done without because we don't like going and "staring" at people as if they are an exhibit. The translator/guide was great and encouraged us to interact with the natives. We did give money and buy some jewelry from the Toga and Hadzabe people as a way to show gratitude for them welcoming us into their space. Then by 1 pm we headed back to the airport to fly back to Zanzibar by 4:30. We are very glad we did this experience! On the front end, Sylwia answered all our questions and managed the logistics. I used WhatsApp to coordinate with the driver pick up and drop off in Zanzibar- Sylwia gave me his number and told me to connect with him. All in all, everything went smoothly and the animals and land of Tanzania is just beautiful! Things to know: there are a couple hours of drive time between locations (but it not a problem at all, we just napped!), have WhatsApp on your phone for communication with Sylwia and guides and/or drivers, at least 2 full days of game drives increases your chances of seeing more. We were in Zanzibar for 12 days and did this Safari in mainland Tanzania for 3 days in the middle of our trip and hands down it was literally in the top 2 highlights of our entire trip. Tarangire park and Ngorongoro crater were magical! Thanks Sylwia for suggesting this tour (we had originally thought to do the same 1-nights, 2 days Safari at the parks in the south but so glad we went with this one!).
Hanna
–
PL
Visited: March 2023
Reviewed: Mar 12, 2023
Email Hanna | 50-65 years of age | Experience level: 2-5 safaris
Great 4 day Serengeti safari
Thank you for organizing a wonderful trip to the national parks of Tanzania. Organization of the operator by Mrs. Sylwia HELLO TANZANIA at a high level, purchase of tickets, business, punctual transfers, very good contact. The driver picked us up from the Serengeti airport and took care of us as best he could for the whole 4 days. He showed great knowledge about animals, we felt taken care of and safe. Every day he greeted us with a smile, he tried very hard to make customers happy. He knew the area of the parks perfectly, he knew how to move to meet wild animals. We recommend the organizers Hanna C Polska

(automatic translation from Polish)
Paul
–
GE
Visited: March 2023
Reviewed: Mar 7, 2023
Email Paul | 35-50 years of age | Experience level: first safari
Great experience and service
Everything was organized perfectly. Swift communication with managers, timely transfers, great guide and driver during the safari.
Nina
–
FI
Visited: January 2023
Reviewed: Mar 7, 2023
Email Nina | 20-35 years of age | Experience level: first safari
Helpful and good hospitality
We did a two-day safari with Hello Tanzania/Kamar Safaris in January 2023. The booking process was very convenient, and we appreciated the opportunity to get domestic flights in the package back and forth from Zanzibar. When we booked the trip, there was an initenary on the safari days, but not info on how much time it took back and forth between the airport and national parks, or from the national park to our safari accommodation. These would have been good to state in the travel initenary to know how much time travel takes. Our driver was really friendly and told us a lot about the animals, as well as made sure to make the most out of our days on the safari. When I think about the experience afterwards, a three - day safari would have been a better option, as it felt like we were in a hurry from time to time. I recommend considering a longer safari altough it is more pricey. I would also consider to book a tour where the safari camp is somewhere close to the national park or even within it, and drive around in the same park for a couple of days. We experienced some really magical moments during our two days, nevertheless. Our flight back to Zanzibar on the second day could have been a bit later, as it felt like we were in a rush getting back from Ngorongoro crater. All in all, we did really enjoy the spectacular views in the national parks of Tarangine and Ngorongoro.
Emil
–
SE
Visited: March 2023
Reviewed: Mar 2, 2023
Email Emil | 20-35 years of age | Experience level: first safari
Everything was amazing, communication could have bit better!
This was an amazing experience and really value for money! The mail communication could have been a bit better because it was a bit problem when I did the banktransfer. But other than it was amazing, and the tour and guides itself was really good! Would recommend!
Juha Rytkoenen
–
FI
Visited: March 2023
Reviewed: Feb 27, 2023
Email Juha Rytkoenen | 50-65 years of age | Experience level: first safari
The besr safari experience
We were one day safari from Zanzibar to Selous National Park. Everything was pro organized and friendly. I really revommend this trip. Nice off-road riding too and what a nature and wonderful selection of animals. The best experience in my life so far.
Ve
–
US
Visited: March 2023
Reviewed: Feb 17, 2023
Email Ve | 20-35 years of age | Experience level: first safari
Extremely resourceful planners. Well planned tour
Did a one day safari from Zanzibar to Selous. Got picked up from Stone town and the driver was able to safely hold on to our luggage while we went on the experience and subsequently dropped us off in our next lodging. Although I didn't know this at the time, the company provides a camera guy who captures all the necessary moments so you can just focus on fully engaging in the experience and you'll get great pictures from the experience a day or so later (FOR FREE). Lunch was also delicious and the company was able to meet our very specific car requirements. Sylvia helped with the reservations and with planning our whole experience and making sure our numerous requests were met. Our driver was great as well, he stopped so we could closely observe the animals and answered all the questions we had. Please note this is a one day Safari so you won't get to see every single animal but you do get to see a lot
Kamila
–
PL
Visited: March 2023
Reviewed: Feb 15, 2023
Email Kamila | 20-35 years of age | Experience level: first safari
Polecam z całego serca! Wyprawa która zostanie w pamięci i sercu do końca życia! Dziękujemy! ❤️
The organization and the whole trip at an amazing level. People with passion who give their best to see the smile and delight on the faces of tourists. Thank you Sylwia and our driver for this amazing adventure! It's great to be so close to this wild nature, to see the animals in their natural habitat. Just driving this car and looking for animals is an amazing experience! This trip is worth every penny. Thank you with all my heart!
Disclaimer
All corporate and/or tour info is provided by KAMar Safaris, not SafariBookings
The tours offered by KAMar Safaris are subject to their terms & conditions