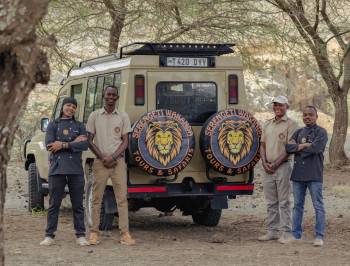 Serengeti Wakanda Tours and Safaris
5.0/5 – 362 Reviews
Office In:

Size:

5-10 employees (Founded in

2018

)

Member Of:

KATO

, TALA & TANAPA

Tour Types:

Custom budget & mid-range tours that can start every day

Destinations:

Price Range:

$50 to $700

pp

per person

per day

(USD, excl. int'l flights)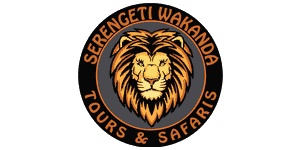 Request a Quote


for a custom tour
Your request will be sent directly to the operator
If preferred, you can contact the operator directly
Chad
–
US
Visited: February 2020
Reviewed: Feb 19, 2020
Email Chad | 35-50 years of age | Experience level: 2-5 safaris
A trip I won't forget.
After booking my tour with Wakanda, Bartho contacted me and answered all my questions regarding transfers from Kilamanjaro Airport, recommendations on where to stay in Arusha town pre and post safari, details of the safari, what to bring etc. He was very professional and timely. Our safari guide was amazing, knowledgeable and patient. We saw the Big 5 and so much more. Our chef made excellent food. The lodging and camping equipment were more than satisfactory. Bartho made sure all transfers were set up and on time. A quality and unforgettable experience all around. Thanks Bartho!
Claudia
–
US
Visited: July 2019
Reviewed: Jul 29, 2019
A Safari Experience That Is Set Apart
Finding a safari company in Arusha to serve as transport, guide, and handler of permits and accommodations is simple. There are hundreds. It seems as if everyone either is a guide or knows someone who owns a safari company. So how to pick where to spend your hard-earned money to ensure your dream holiday isn't a run-of-the-mill experience? I didn't find asking previous "safarians" helpful. They had nothing which which to compare, and everyone wants to think their experience was the best, right?

Enter Bartho. Does personality and passion count when deciding on a safari? Yes! One is sitting for hours in a vehicle looking at the animals and landscapes. He better be funny, amusing, clever, and willing to go to extra lengths to make me happy. I had the benefit of having been on a previous safari, so I knew exactly what I wanted and Bartho delivered it: speakers/playlists for the long drives to the parks and back, favorite snacks and drinks, specific meal requests for my Maasai friend, early entry to avoid crowds, campground with a view, a safe driver (if you've "safari-ed" you know what I mean), and information beyond, "Look, there's a lion."

I'm a selective consumer and critical by nature. I had a wonderful time with Bartho and Serengeti Wakanda Tours. Communicate your desires for your ideal Safari, and he will make them come true.
Helen
–
HK
Visited: February 2019
Reviewed: Feb 17, 2019
Email Helen | 35-50 years of age | Experience level: first safari
A delightful Safrai in Tanzania
The young entrepreneurs who run the company has been diligent with their prior arrival communication and the arrival and departure arrangement has been made with personal attention. Bartho and Carlson are very accommendating with questions and requests, ie binoculars and Coca Cola. I also leaned a lot about Tanzania from chatting with them as they are very open to share information of their country.
As a solo traveler, it has been difficult in getting a Safrai booking so I was very pleased to join two other solo travelers and a couple. Our guide Anward has over 20 years experience. His knowledge and passion of the parks and wildlife coupled with his sense of humour which made our long driving journey enjoyable. The public camping facilities are basic but adequate.

I could recommend Bartho and Carlson for others who are looking to do Safrai in Tanzania. They are equally professional and personable and their arrangement is reliable.


Ahmet
–
NL
Visited: January 2019
Reviewed: Jan 28, 2019
Email Ahmet | 50-65 years of age | Experience level: first safari
Great Safari experience with Wakada tour
l have contacted Wakanda tour via their WhatsApp number mentioned in their internet page. l immediately received information about the whole package.
Bartho and Carlson both are very friendly and taking care persons. They helped me with all my queries and took care of a smoot nice Safari experience. Carlson and Bartho have helped me with arranging my flight and Bartho has drove me to the airport and made sure l get my flight.

l have taken the budged one for 6 days. l met great people from Canada and from Europe during the Safari. People around you makes the experience much better.
we started at Tarangire, then Manyara, Serengeti and finally Ngorongoro. All different experience and different wild lifes.
l liked Serengeti most since we also stayed in tented camp in the middle of wild life.
we have been taken care very well by our cook and our guide. Our guide, Dougles, was very experienced guide and gave us many information about wild life and also about Tanzania and its cultural life.
l surely advise Wakanda tour to everyone for a great Safari experience.

Naomi
–
ES
Visited: November 2018
Reviewed: Nov 14, 2018
Email Naomi | 35-50 years of age | Experience level: first safari
THE BIG 4!! Can't ask for much more than that!!
Carlson and Bartho are the guys running Wakanda. They could not have been nicer and more helpfull. From arranging  (and included in the safari price) accomodation (night before and night after) , picking me up at the airport (such a relief not having to think about that one!) helpfull tips before I set off, everything!! In all fairness I didn't have a great budget, and it was 22h and I was trying to go on safari the next morning, and they still managed everything perfectly for me!!!
Six of us set off in a jeep, we all had window seats, which doesn't really matter because all the jeeps have hatch tops, so the minute you see something everyone is standing anyway.  Bottled water was included in the price (which isn't the norm, so keep an eye out).
I had chosen 1 day in Tarangire, 3 in the Serengueti and 1 in Ngorongoro. We did 1 night at a lodge and 3 were in camp sites, which was great because of wild life walking around at night.
It's all super safe, our guide knew where to go and we saw more animals than we could of ever asked for.
Carlson and Bartho kept in contact with me, which is kind of impossible, but when we passed through the gates of the parks we got a few mins of wifi and a message from them. And of course they were there to receive me on arrival.
As a tip, defo bring binoculars (or rent there), always use local currency when travelling, but I think in this case it's best to travel with us dollars for the payment of the safari  (they will apply the correct and up to date exchange rate) (and not old bills, best with recent date on bills). Everything else we payed in shillings.
Wakanga have a load of different options for different budgets. You get what you pay for and I always ask people not to try and haggle prices way down, since the park fees are high, and the team has to be payed.
I would suggest to contact Carlson and Bartho for any queries, because they are just so lovely they will help you with anything they can!!!
Good luck travellers!!!

Raimundo Id
–
CL
Visited: November 2018
Reviewed: Nov 9, 2018
Email Raimundo Id | 20-35 years of age | Experience level: 2-5 safaris
Unbelievable!
Everything was awesome. The city tour, the waterfalls in the Meru Park, the one-day safari in Ngorongoro and the accommodation. A luxury service with backpacker budget! Definitely I recommend them! Don't hesitate!
Greetje
–
NL
Visited: September 2018
Reviewed: Oct 16, 2018
Email Greetje | 35-50 years of age | Experience level: first safari
Great experience
Serengeti wakanda tours were amazing. They were arranging everything exactly the way we wanted and even more. We did the 5 days northern circuit safari. Our tourguide was awesome and very proffesional. He did the very best to show us the big five and gave us good position for taking pictures.
We would highly recommand wakanda tours to everybody who wants to have a great safari.
Adel
–
Visited: December 2022
Reviewed: Mar 18, 2023
Email Adel | 35-50 years of age | Experience level: over 5 safaris
Best Serengeti Safari
Best Safari ever! We went on a 5 day 4 night budget camp safari with Serengeti Wakanda Tours, and even tough it was classed as budget, it did not feel like a budget option for a second. Starting with Bartho and the excellent customer service he provided, answering every email we sent and arranging it all, he even collected us at the airport. When we had a spare day in Arusha, he arranged a great trip to the Mataruni Waterfall.
All the gear, new tents and cars provided by Wakanda were in excellent condition. We had a great guide, Eliya, who was very knowledgeable, kind and a great driver. There was a professional photographer with us, and Aisha captured great moments of us on the trip.
The best was our personal chef Dullah who made us 3 cooked meals a day … the only words for that was Wow! And thank you.
We saw the big 5, spent hours in the bush amongst the animals, had epic sunrises and sunsets and loved every second of our safari. I would highly recommend this company. They are truly the best.

Karin
–
NL
Visited: March 2023
Reviewed: Mar 15, 2023
Email Karin | 50-65 years of age | Experience level: over 5 safaris
Just excellent
Serengeti Wakanda tours and Safari

Thank you so much for this incredible trip. Just by chance did we choose this budget company and how lucky we were. Felix, our great guide who knows a lot about all the animals, knew all birds as well and was always motivated to look for animals, show us the best places and most days we left very early as in sunrise and came back late. Very carefull driver with respect for the animals. Our cook Idrissa was just the best. Although is english is not the best, he made sure we had 3 very good meals a day. He made fresh bread and or pancakes for breakfast, we had fruits, vegetables, meat and if you have a diet or don't like something, it's no problem.
The company is very professional, very quick to response. If you have your own overland car, you can leave it at their company, no space for big trucks though, we left ours at a hotel (karibu heritage hotel). They pick you up, in time and they will make sure you have a great time. We did a 6 day, 5 night trip. We loved Tarangire, Serengeti and Ngorogoro. We slept 2 nigths in the good Fig tree lodge and 3 nights in good tents with sleepingbag, matrass and pillow provided. Bring soms warm clothes for Ngorogoro camp. If I would do it another time, i would leave out Manyara national park, no flamingo's (but did see them in serengeti) for years since the flooding.
In our trip we saw 2 cheeta's killing a male impala, we saw the migration of the wildebeast and zebras looking for water, we saw a leopard that lost his prey and got it back, more than 50 lions, i don't know how many elephants, it was just more than geat. So thank you!!!!!
Sergio Panella
–
IT
Visited: February 2023
Reviewed: Mar 13, 2023
Email Sergio Panella | 50-65 years of age | Experience level: over 5 safaris
One of the best experience in our life!
Tarangire, Serengeti 2 days and Ngorongoro. Praise, our driver, knows all about park ecology and the biology of animals and plants. Action, our cook, prepares wonderful meals and fresh bread every day. Accommodation in a tented camp gives us the opportunity to live in direct contact with nature and to understand that man is a guest in this wild world. Serengeti Wakanda Safari & Tours took care of all the details, responding in real time to all our requests. Seeing the big five was easier than we thought, we had already done several safaris but we never had the opportunity to see so many animals! The wifi on board allowed us to share the beautiful scenes captured in these 5 fantastic days with friends in real time, an unrepeatable experience that we recommend everyone to do with Bartho, the manager of Wakanda!
Disclaimer
All corporate and/or tour info is provided by Serengeti Wakanda Tours and Safaris, not SafariBookings