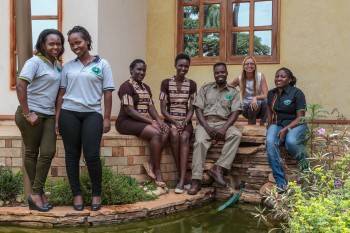 Gorilla Tours
5.0/5 – 64 Reviews
Located In:

Size:

50-100 employees (Founded in

2001

)

Member Of:

AUTO

& http://www.visituganda.com/

Tour Types:

Custom budget & mid-range tours that can start every day

Destinations:

Price Range:

$150 to $500

pp

per person

per day

(USD, excl. int'l flights)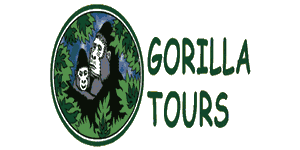 Rating Breakdown
Mrs Otim.
–
Visited: August 2023
Reviewed: Aug 11, 2023
Email Mrs Otim. | 35-50 years of age | Experience level: over 5 safaris
Caring, Generous, very hospitable with affordable rates and easy communication.
On booking they give you a clear breakdown of what to expect, all costs right from the cost of food, drinks & any in betweens. They're expertise in handling client bookings is exceptional!
They are very customer centered.
Their rates are unbeatable & unbelievable for the kind of service they offer. The food is well thought out, the staff are quick to serve you. The tents are very clean, towels beds are comfortable. Environment is very good. We had a wonderful time as a family of 6. I highly recommend them.
Renno
–
NL
Visited: July 2023
Reviewed: Aug 8, 2023
Email Renno | 50-65 years of age | Experience level: 2-5 safaris
Well done
We did a tailor made trip in Uganda. All requests were done, and we had a great trip. Good lodges and best value for money.
Kana
–
JP
Visited: October 2022
Reviewed: Oct 10, 2022
Email Kana | 20-35 years of age | Experience level: 2-5 safaris
Highly recommended!!!
Gorilla tours helped us to take an amazing tours as our request. The driver guide, Ali was so kind and always tried to meet our difficult requests. Thanks to Ali, our trip become awesome one. I would like to ask him to drive me again the next time I come to Uganda for sightseeing!
LEAD
–
BJ
Visited: October 2021
Reviewed: Nov 10, 2021
Email LEAD | 50-65 years of age | Experience level: over 5 safaris
Well informed, helpful our guide worked to make our tour an amazing adventure
The tour company helped take an existing tour and adapt it to our needs. They were helpful, responded quickly to our questions and worked to make our tour worry free. The guide was knowledgeable and helped us have a great trip.
Clemens
–
DE
Visited: September 2021
Reviewed: Sep 18, 2021
Email Clemens | 20-35 years of age | Experience level: 2-5 safaris
Life time experience
On our 12 days Uganda Utimate Safari we discovered the Pearl of Africa at its best. Ali Ssenkungu as a driver guide made this trip to a unique personalized experienced. Being a group of five Travellers he tried to meet all the interests of the various group members and did it in an exceptional way. Besides our highly qualified driver guide, we stayed in really nice accommodations (I can recommend the Comfortable Tour accommodations). Last but not least coming to Uganda itself.

The nickname Pearl of Africa is absolutely justified as it has such a diversity of nature and is blessed by water and thereby much green!
Hrvoje August
–
HR
Visited: July 2021
Reviewed: Jul 19, 2021
Email Hrvoje August | 35-50 years of age | Experience level: first safari
Amazing journey, amazing people amazing country!!!
Everything from the start when Grace (our guide and driver) picked us up on the Entebbe airport, during our 10 days safari trip until the end when girls from Gorilla tours office, Rose and Anette together with Grace said farewell...was amazing, beautiful ...words are not enough!
We came to Uganda on 29 th June, Grace picked us up and took us to the Airport guest house for dinner and sleep over. Beautiful garden, apartment, delicious dinner...super beer (NILE lager)...Grace informed us about our safari plan, when we start next day,what shall we wear, how much money should we change in local currency....
30 th, after the breakfast we started our unforgettable journey ....cross the country with several stops (to buy fresh and excellent fruits) we arrived in Ziwo Rhino sanctuary. Rangers over there were so eager to find rhinos and to show us this magnificent animals...after that we continued our trip towards Murchison National Park....
Accommodation in Murchison was super although we haven't seen much because we were all days in the National park...
Next day 1 st of July our company of three got a new member, young ranger Sam from Murchison NP...
Sam was great, together with Grace all day they were showing us beautiful animals in the Park and for the great final Sam found lioness!!!
On 2 nd , we departed for Kibale,cross the country, watching beautiful landscapes, people, animals....
We arrived late afternoon, our accommodation was superb, nothing what we expected but much more...sounds of the rain forest were amazing
3 th We went for Chimp walk, with some American family...our ranger Benson was so great, he found whole family of chimps, together with small baby...again, thanks to Grace we didn't took to much clothes!!! Thanks...
Afternoon we took with local guy Peter - Bigodi community walk (warmly recommend) to experience how people produce Banana beer, gin, how they make coffee, how they use papyrus for different household products....
4 th We departed in direction of most famous (by name) savanna park in Uganda - Queen Elizabeth NP....
Grace took us in the park for the afternoon drive and then we went to Kazinga channel Bush camp - best accommodation in total...
Animals were walking during the night around our apartment, buffaloes and elephants....crazy and exciting....dinner was delicious...
5 th We started our ride in the Queen Elizabeth NP. We were accompanied by ranger Petra...she tried to show us as much as possible but nobody could prepare us for the naked truth that because of 12 villages - communities that live in and around the park,
pouching is very common and the worst poisoning of lions....we were devastated, furious, crazy mad, sad...so much mixed emotions and nothing that we could do....Grace as always was the saviour of the day...after that devastating ride in the park, she took us to the Kazinga channel boat ride (which was beautiful and we saw many animals so spirit went high). But, while we were on the boat, Grace was in constant mobile connection with other guides in the park, so when we came from the boat she took us again to the QE NP - to show us lioness with the cub, and another female lion....it was something that no words can describe our feelings...we got evidence - the lions still roam in the park!!!
6 th after breakfast we started our journey in the direction of Kisoro, and African Switzerland...for our last but not least National park - Bwindi impenetrable...Road took us through beautiful landscapes, so colourful...we stopped for buying fresh mango....and arrived late afternoon...accommodation was not only Travellers Rest Hotel...it is actual place where all efforts for saving Mountain gorillas started and where Dian Fossey took hear first steps in hear magnificent journey!!!
7th Gorilla trekking - highlight of all 10 days safari...something that we dreamt for so long time....
We departed from the hotel at 6 in the morning (we took lunch package)...Grace drove us to the assembly point where we got instructions from the rangers of the park...after that Grace arranged for us with extrodinary young ranger Mandela to take us to the family of the gorillas called Mucunguzi (something like that), with one 6 months baby, two baby's around 1 year old, and so peaceful silver-back ...Our trekking lasted only 1 hour when we came in front of this magnificent animals - our relatives!
One hour with them passed as a second, emotions run from smiling to crying...Lifetime experience!!!
After that we were so emotionally fulfilled and exhausted ...dinner and the beer as usual :)
8 th we went to meet real Pigmy or Batwa people...nothing like in fairy tales....more like American natives expelled in 19 th century and vanished...but now is 21 st century - so sad...anyway we tried to understand them and help them with some food and soap
9 th after breakfast we left Kisoro and drove to Entebbe....again Grace found herds of Zebras and antelopes close to the road for us to see them...in Entebbe again we had dinner in Airport guest house
10 th after sad goodbye with our hosts, Grace, Rose and Anette we left Uganda and we promised to ourselves that we will come again...
Thank you All for everything, stay healthy, stay safe and keep your country beautiful

Hrvoje and Mirna




Daniela
–
SE
Visited: May 2019
Reviewed: Dec 3, 2019
Email Daniela | 35-50 years of age | Experience level: over 5 safaris
Very good service, kindness, flexibility and fast coordination even for custom-made trip
We had a custom-made trip starting in Rwanda, going over to the Ugandan side, and then back again to Rwanda. Gorilla Tours took care of this from start to finish (all in all 3 days). We were very happy with the exciting Gorilla trekk (and the fact that we got to see so many gorillas with guides who were extermely skilled and new a lot). We also really liked the entertaining Batwa trail and all the beautiful nature and landscapes around. So amazing and so colorful!
Apple Zhang
–
CN
Visited: September 2019
Reviewed: Oct 21, 2019
Email Apple Zhang | 35-50 years of age | Experience level: 2-5 safaris
excellent and comfortable arrangement
professional guide and driver
excellent and comfortable arrangement
incredible experience

Jan Still
–
Visited: January 2019
Reviewed: May 6, 2019
Email Jan Still | 50-65 years of age | Experience level: over 5 safaris
An unforgettable trip
Gorilla Tours organised for me a tailor-made tour through the Kibale Forest, QENP and Bwindi NP in Uganda during January 2019. The Trip was well organised and I can only compliment Rachael and Karin from the Gorilla Tours Kampala Office. They gave me all the necessary information and they were very helpful throughout the process of the preparation of the Tour. All transfers worked as planned; the accommodation was very good indeed. It was an unforgettable trip for me - the natural experience as well as some outings to the local communities.



D Whiting
–
CA
Visited: February 2019
Reviewed: Mar 20, 2019
Email D Whiting | 35-50 years of age | Experience level: 2-5 safaris
Absolutely amazing!
Gorilla Tours are an excellent tour company to deal with. Right from the beginning our communications with Rachael was easy and prompt. She had no problems modifying our tour to suit our needs better.

Once there, our driver Robert was excellent. He was very knowledgle and personable. He made the long drives feel shorter. He would stop anytime we asked to take pictures and also when he saw things that he thought we would be interested in. Things that were interesting to us and that we would have missed without him.

Now for the tours. WOW. The chimps and gorillas are so magnificent. It is amazing how close they will come to you. The sounds of the chimps even before sighting them is super exciting!! The gorillas are so enjoyable to watch as they just do their own thing or sometimes even approach to get a closer look at you.

The swamp/community walk in Kibale is also a must do. The banana beer and home grown coffee are definitely a must. We did not get time to visit the doctor and the basket weaving homes.

Anyway, if you are nervous about booking such an expensive trip, please be advised that you will have absolutely no issues with Gorilla Tours.

If you can afford it time and money wise, book the extra gorilla day. You will want to see 2 different families as they are all different in behaviour and appearances!

Thanks again to all the staff at Gorilla Tours!
Disclaimer
All corporate and/or tour info is provided by Gorilla Tours, not SafariBookings