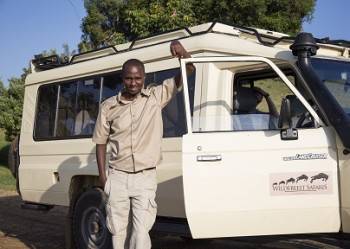 Wildebeest Safaris
4.9/5 – 440 Reviews
Located In:

Size:

10-20 employees (Founded in

1997

)

Member Of:

Eco Tourism Kenya

Tour Types:

Custom mid-range & luxury tours that can start every day

Destinations:

Price Range:

$100 to $450

pp

per person

per day

(USD, excl. int'l flights)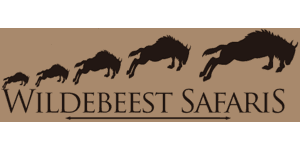 Request a Quote


for a custom tour
Your request will be sent directly to the operator
If preferred, you can contact the operator directly
Rating Breakdown
Deb
–
NZ
Visited: September 2019
Reviewed: Oct 9, 2019
Email Deb | 50-65 years of age | Experience level: first safari
The review below is the personal opinion of Deb and not that of SafariBookings.
Experienced driver who I felt was just doing his job.
Despite several emails as we had changed the pickup day to a Friday they never showed up on time.
Excellent driver ,answered our questions but not forthcoming with information.
Overall loved the Safari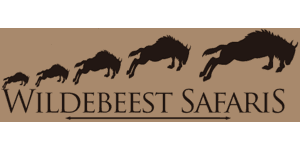 Reply
from

Wildebeest Safaris

Posted on Mar 28, 2023

Dear Deb,

Thank you for your review. We made a lot of changes with our ground operations. Be rest assured of great services from our guides in the near future.

Kind Regards,
Noah
Bekran
–
Visited: September 2019
Reviewed: Oct 5, 2019
Email Bekran | 20-35 years of age | Experience level: first safari
The review below is the personal opinion of Bekran and not that of SafariBookings.
Mixed feelings
We booked a 3 days/2 nights safari with Wildebeest Safaris in September 2019. The booking process was straightforward and we were really happy with the accommodation that was offered. We were picked up by our driver Joseph who was also our guide on the whole trip. First two days, we had a great time in Masai Mara National Park, we were lucky to spot the Big 5. Joseph did everything he can to find rare animals such as leopard and rhino.

The last day we set out to go back to Nairobi where we had a flight in the evening. Soon after we realised our driver was feeling very sick. He asked me to drive the safari jeep which I did. On the way, we stopped by a local clinic to make sure he had treatment. He was feeling better after two hours, so we moved on. The journey back to Nairobi was very long and because I wasn't familiar with that type of vehicle, so I struggled with driving it. We were supposed to go to Lake Naivasha and pay a visit to Masai village on that day, but Joseph again became sick and we had a plane to catch so we just drove on. We didn't want to take a break to eat or use toilet to waste time, yet again, Joseph stopped us at a souvenir shop which he had an agreement with. We then were stopped by a local policeman on the road who gave us a hard time, luckily I had my driving licence with me and he let us go after a while when he was convinced that our driver was sick. The whole journey took us 11 hours and when we arrived in Nairobi we had 2 hours left to our flight. Joseph asked us to pull over at their office where we were greeted by Noah. He had no idea what had happened, so when we said we were late, he immediately found a car to drive us to the airport. Unfortunately, the traffic was crazy in the city and we made it to the airport only 15 minutes before the check-in was closed.

We wish all the best to our driver and understand the challenges of ending up sick in a remote place. I tried to help him as a doctor and also as a friend. But it was a very stressful last day for everyone and the little things that happened there left a sour taste in our mouths. There was clearly miscommunication between the driver and the agency as they were not aware of what was going on. I hope Wildebeest Safaris take this review as constructive criticism and not allow the same thing to happen again.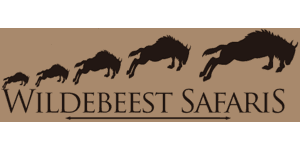 Reply
from

Wildebeest Safaris

Posted on Mar 28, 2023

Dear Bekran,

Thank you so much for your feedback. We are glad that you enjoyed our services apart from the moment your driver/guide Joseph fell ill and unable to drive with no communication at all coming from him to the office. We had a meeting with him and agreed to improve his communication skills between the office and while on duty in the field with our guests.

Again, we really appreciate your feedback.

Kind Regards,
Noah
Rosie
–
NZ
Visited: September 2019
Reviewed: Sep 26, 2019
Email Rosie | 20-35 years of age | Experience level: first safari
The review below is the personal opinion of Rosie and not that of SafariBookings.
Wouldn't use this company again
We were picked up 2 hours late as the owner hadn't communicated the correct pick up date to our driver. The first nights accommodation was absolutely disgraceful. Our driver only spoke when spoken to! He didnt interact with us at all. He was however good at driving and got us where we needed to go. Also at our last camp we discovered the owner hadn't even paid for the camp, poor form.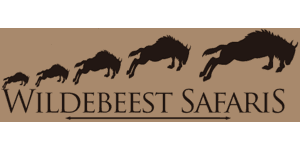 Reply
from

Wildebeest Safaris

Posted on Mar 28, 2023

Dear Rosie,

Thank you for your safari feedback. Sorry for the pick up delay on Day 1. The flight arrival timings were provided to your driver/guide but miss communicated hence the delay. We had to send a different driver for the assignment.

Kind Regards,
Noah
Pamela
–
MX
Visited: August 2019
Reviewed: Sep 20, 2019
Email Pamela | 20-35 years of age | Experience level: first safari
The review below is the personal opinion of Pamela and not that of SafariBookings.
Great guides but little support from management during Safari
I have mixed feelings regarding Wildebeest Safaris. The first part of the trip was absolutely perfect, communication with Noah and Samuel at the beginning was very good but sadly everything changed towards the end.

Our trip started in Kenya where we met Jeff, our first safari guide. Jeff is the absolute BEST! He ensured we could see all the animals we wanted, he was very caring, funny and made sure we were having a good time at all times. He took us from Nairobi to Lake Nakuru and then to Masai Mara, accommodations in both places were amazing, they felt very luxurious and staff was very helpful and friendly.

From Masai Mara we went to Serengeti where we met Hamza, our 2nd driver and guide. Hamza was great, he is very experienced and knows A LOT about animals, plus, he knows great spots for photos ;) Both Jeff and Hamza drove 4x4 Land Cruisers, perfect vehicles for safari.

The issues started in Tanzania. One day before reaching Serengeti, the agency contacted us to inform that they had made the booking on the wrong dates so we didn't have valid accommodations anymore. Luckily we are not the kind of people who freak out and only asked for reservations at similar lodges, however, I do have to say that this was an unexpected situation and it was a bit stressful since they noticed only a day before! In the end they fixed it and booked alternative camps for us but one of them didn't have basic facilities like hot water.

From Serengeti we drove to Ngorongoro Crater and then back to Kenya's border to go to Amboseli. When we crossed the border, our 4X4 Land Cruiser was changed to a Mini Van, this was more than a huge disappointment because this type of vehicle is not made for safari, nor the roads in Kenya/Tanzania (way too bumpy + fishtailing when going at more than 20km/h, hence you have to go really slow and takes double the time to cover the same distance), most importantly is that is not the car Noah promised on the very first email he sent me. Our 3rd driver (Peter) tried to contact Noah to find a solution to this problem but we had no luck, he never answered. I also tried contacting Noah and Samuel by email... and we also didn't get any response, we were just ignored (up to date we haven't received any sort of explanation). We had to stick to the Mini Van the last two days of the safari and it became so uncomfortable that we decided no to go on a safari drive the last day.

It's a pity that a trip that started so well and that could have been rated a full 5-star was just thrown away because of poor management at the end.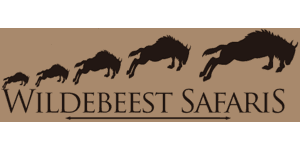 Reply
from

Wildebeest Safaris

Posted on Mar 28, 2023

Dear Pamela,

Thank you for your review.

On the issue regarding change of Vehicle on the last 2 days of your Safari. Please note that in most cases we usually use a Minivan at Amboseli since the roads are not as bad compared to Masai Mara and Serengeti. But after reading your review we switched from Minivan to Land Cruiser to avoid such complaints in the near future.

Thank you.

Kind regards,
Noah Kuti
Amit
–
IN
Visited: August 2019
Reviewed: Sep 15, 2019
Email Amit | 20-35 years of age | Experience level: first safari
The review below is the personal opinion of Amit and not that of SafariBookings.
Good bookings and tour guides but need to be more professional
We booked our first African safari with Wildebeest. Noah and Samuel were the point of contacts. They are very knowledgeable on the safaris and hotels. Kamande our safari guide was extremely cordial and experienced. We had a very good safari viewing. Kamande ensured that we were able to see all the animals and really put effort that we got the best views. However I feel the team can be more forthcoming. Our trip was fantastic because we had literally done all the research ourselves, right from the day wise plan on basis of what we saw on different websites. Wildebeest mostly helped us with the hotel and safari booking deals. They weren't very forthcoming on recommending what is best for us- many times I had to ask them multiple times if they, as locals, thought this was the best way to do the tour. We spent an entire day at Naivasha not knowing that the tour gets over in an hour!
We had asked the team to do our bookings for Mombasa as well, and they misplaced our train bookings which meant we lost almost an entire day waiting to travel (since there are only 2 trains everyday). I think they could have been more helpful on that. So I would recommend you go with them only if you are absolutely sure of what you want. Don't rely on them to guide you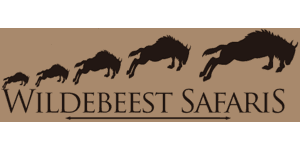 Reply
from

Wildebeest Safaris

Posted on Sep 18, 2019

Dear Amit,

Thank you for your feedback we truly appreciate as this helps us to greatly improve our services.

Regarding Naivasha, we usually have optional activities which our guides usually brief guests on spot on the amount involved. I spoke to Kamande your Driver Guide but he mentioned you wanted to relax.

On the issue of Mombasa tickets, you were fully booked and confirmed for the morning departure until Ticketing office called and informed us that the schedule changed and you will be going with afternoon Train. We are really sorry regarding this issue as it was beyond our control. We took the responsibly given it wasn't our fault and provided Mombasa City Tour at no extra charges just to ensure you enjoy your stay with us.

Thank you so much.

Yours Sincerely,
Customer Service Department,
Wildebeest Safaris LTD
Hanna
–
SE
Visited: August 2019
Reviewed: Aug 30, 2019
Email Hanna | 35-50 years of age | Experience level: 2-5 safaris
The review below is the personal opinion of Hanna and not that of SafariBookings.
Nice but way too many hours in the safari vehicle driving between the parks!
Unfortunately I can not recommend this tour (5 days Kenya Safari). We were spending considerably more hours in the vehicle going between the three parks than being on an actual safari. Very unexpected I must say... It was a 9,5 hour drive between Lake Nakuru and Amboseli (although our guide told us we would be there "before lunch" as we were starting our journey in the morning around 08:00 hrs...) and once we got there, exhausted, hungry and dusty, there was no time for a safari. Huge disappointment as we were supposed to go on a safari that afternoon. The following day, a few hours safari as we rushed through the park and then headed back to Nairobi (another 6 hrs drive). We had lunch in the vehicle as there was no time to go back to the camp.

All in all; very nice conversation with the tour operator before the safari, nice and friendly driver (who unfortunately rushed through the parks to keep the schedule together) who was also a good driver which we appreciated, and we also liked the vehicle.

The lasting impression however was that we were rushed through the parks and that we paid a lot of money for spending most of our time on the Kenyan roads and highways.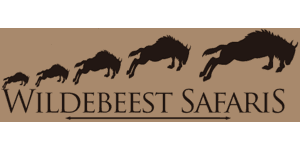 Reply
from

Wildebeest Safaris

Posted on Sep 1, 2019

Dear Hanna,

Thank you for your feedback and we truly appreciate the same for improvement. I spoke to the driver regarding the same and he advised there was too much traffic and traffic police were were along the roads hence causing delays.

We have had a good number of departures for this particular tour and clients have been enjoying it in the past and present. I guess it was just one of those days during your visit in our Country.

On the other hand we truly appreciate and your feedback.

All the best.

Kindest Regards,
Customer Service Department
A + A
–
US
Visited: July 2019
Reviewed: Aug 17, 2019
Email A + A | 35-50 years of age | Experience level: over 5 safaris
The review below is the personal opinion of A + A and not that of SafariBookings.
Overall nice experience but a little more bang for buck expected
The staff were friendly and accommodating, changing the itinerary as per requests without fuss. The only thing we were really unhappy about was the driver's level of experience. While very nice and professional, he was just that, a driver. He clearly did not have a lot of experience as a guide and could not properly answer a lot of our questions. In the end we found out he was a trainee. If that was the case, I wonder why he was sent to guide us on his own instead of in accompaniment of an experienced guide from whom he could learn. For the money spent on this trip, that is the least Wildebeest Safari could have done. We would consider going with them again, but would certainly ensure we have someone who is more knowledgeable.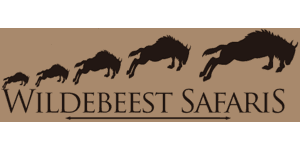 Reply
from

Wildebeest Safaris

Posted on Mar 28, 2023

Dear Sir/Madam,

Ever since, if we are giving the trainees opportunities to learn, we send them with an experienced driver/guide to avoid such complaints. You are welcomed again to travel with us.

Kind Regards,
Noah
Frederique
–
CH
Visited: September 2017
Reviewed: Oct 19, 2017
Email Frederique | 35-50 years of age | Experience level: over 5 safaris
The review below is the personal opinion of Frederique and not that of SafariBookings.
Very lucky with game drive
We booked a 4 days / 3 nights safari (Nakuru and Masai Mara) with Wildebeest Safari. I've been many times in Kenya (at least 10 times) and it was first time with my husband, my 2 girls (10 and 7 years) and I. I would say the safari was very good and we were very lucky with game drive. We saw the Big Five and plenty of other animals. We arrived in Nairobi 26th September. The Airport is Under construction therefore, it is a big mess. We were a bit confused as Ken (the person in charge of the welcome at the arrival) waited outside of the Airport. Many of operator waited Inside... Then the transfer to the Wildebeest Eco Camp for the first night (Nairobi Langata) was ok. But I would never never recommended Wildebeest Eco Camp. It could be a super place but the people working there are terrible. Nobody welcome you. They didn't find the booking etc... we had to walk to our tent (which was at the opposit of the camp) with all our luggage without help and explaination of the camp and facilities. Anyway it was just for the first night. Next day (first day of our safari) we should have meet our guide at 8h00. 8h30 nobody was there. I called Wildebeest and they told me that the guide was stock in trafficjam but he should arrive in the next 5 minutes. 10 minutes later nobody. No help from the reception of the camp Nothing. 15 minutes later the guide arrive at the reception. In fact he was behind the camp as the security guard at the entrance said that he has to wait outside.... well the driver guide finally came Inside at the reception and we left Nairobi 1 hour later. Our driver guide was Joseph. A very good driver... but didn't interact much with us. Didn't explain much. Anyway maybe a bit shy or I don't know. But he took care of us, the vehicle was comfortable and very clean during the safari. First stop in Nakuru at Nakuru Flaming Hill camp. Very nice place, very nice people. We liked this place ver much. Very good game drive also. Next day Nakuru - Masai Mara Serena lodge. What a terrible long day. We passed though the mountain (via Moa) . When we reached Narok after 4 hours we thought it would be ok yet. No way the road to the Mara is awfull. It is not a road. First time I came in Kenya 20 years ago the roads were better. Next time (if I 'll come again) it will be a flying safari. We left at 7 the morning and reach Mara Serena lodge at 4h30 the afternoon. We were tired and my girls were exausted. Wildebeest Safari should advise custumers that roads are so terrible specially when you travel with kids. Anyway this day was a long and uncumfortable day without game drive... just driving driving and driving. Thanks to Joseph who managed this very well. Next day was a full day safari in the Mara. Very good game perfect. The picnic lunch in the middle of the Mara was great. Mara Serena lodge (I've been there at least 5 times) was ok. 20 years ago was same... but staff are not so friendly. The girl at the shop was terrible. Then back to Nairobi with 3 hours drives again on this terrible road. And one more night at the Wildebeest camp. Next morning we should have a transfer at 7h00 to the Airport. Once again our driver (Ken) arrived at 7h30-7h45. He told us again that the security guard told him to stay outside of the camp with car. Ok you stay outside but come at the reception please. Our flight was at 10h00 and we were afraid to miss it. It has been a big stress. To resume the games were perfect (very lucky), the vehicle was also perfect (clean and comfortable), the guide (Joseph) drive his car perfectly but needs to interact a little more more with clients, accomodation very good at Nakuru, good at Masai Mara and poor in Nairobi. We found that Kenya changed a lot. People are not as friendly as they used to be (so disappointed with this point). Roads are poor ... but landscapes still beautiful. My family and I enjoyed the safari but not sure will come again.
Cliff
–
CA
Visited: August 2017
Reviewed: Sep 9, 2017
The review below is the personal opinion of Cliff and not that of SafariBookings.
Very good driver/guide, but we were badly misled about the accommodations.
Booked 3 day Masai Mara months in advance with Noah. Promised accommodation at Lenchada Camp (which is great, by the way). On the way there, our driver/guide, Alex , was searching all over for another camp (Eco Destination or something) that not even the locals had heard of. Apparently, without telling us, Noah had changed the booking to that place. When we finally found it (after an hour and a half of searching), we discovered that it had really limited facilities and was not very clean. When we finally got Noah on the phone, he told us he had made the change because the Lenchada Camp was full. As I say, we had booked months in advance and, as it turned out, the Lenchada Camp was not full at all. By the time we got to Lenchada though, we were too late for the afternoon game drive that was part of our safari package. Happy ending: a great time in the Masai Mara with Alex who took us out for almost 12 hours the next day to make up for the screw-up the previous day. Saw lots and lots of animals.
jotravels
–
CA
Visited: July 2017
Reviewed: Aug 1, 2017
Email jotravels | Experience level: first safari
The review below is the personal opinion of jotravels and not that of SafariBookings.
Rock, Rattle and Roll
I have to say that Wildebeest was a disappointment for sure. Communication before our trip was excellent. I checked references and all was great. However, following our trip, and before writing this review, I gave Noah, the owner, a chance to respond privately to my concerns and he said he would look into it, but I have not heard anything.
1. Itinerary
My instructions about what we wanted was the Big 5 and the Migration. We did not see the Big 5--missed the rhino. We understood that seeing the actual crossing of the wildebeest is not guaranteed. However, I think that too many days were scheduled to try and see the crossing both in the Mara and the Northern Serengeti. We would have been better off remaining in the Mara for another day, rather than spending a day travelling to the Northern Serengeti--essentially wasted time. We saw thousands of wildebeests, but they did not cross when we were there. It was a very expensive part of the trip and I think, having had the experience, we would have been happy with just the Mara and skipped the northern Serengeti. As i said, it took a lot of travel time, and waiting around for hours on end, for the second time, became a bit boring. The other animals were not plentiful, the accommodations were not good. It also have been better spending more time in the central Serengeti and Ngorongoro. We had less than one day of viewing in each of them and in Ngorongoro we paid extra to extend our viewing in the crater as we were only scheduled for 3 hours. It was very badly planned in this respect. Also, I would recommend staying a second night in Ngorongoro, despite some extra costs. Again, we felt that we had too much wasted time travelling to a second lodge.

2. Vehicles
We had a number of concerns about the vehicles used. The first one, in the Mara, was okay, but the seats were permanently reclined--so not wonderful, but it was only a couple of days. The second vehicle which we had for 6 or 7 days was not up to par. We rocked, rattled and rolled---and though we did survive without a breakdown, the vehicle was below standards. It was old and literally rattled all the time so it was impossible to hear the guide unless you were sitting beside him. There were no seat belts in rear seats--which we believe was not legal. The windows did not operate well and were old and blurry--not good for viewing. The walkie talkie was not fully operational--and we think this had a significant impact on communications resulting in less viewings. We will never know! There was no cooler and water supplied was in huge bottles that got warm and were covered in dust. I had inquired from Noah about an air conditioned vehicle and was told it was not necessary because it was not the hot season. This was not correct. There were parts of the journey that we would have definitely closed the windows to avoid the dirt and dust, and this was not possible without the air conditioning, which was not working in the vehicle.

3. Accommodation
Our accommodation were all very nice except the Northern Serengeti where we were lodged in the Angata Migration Camp. The facilities were a bit too basic--not even an hand towel in the public bathroom and only tissue with no waste basket--kind of ridiculous in a place that was billed as "luxury". Also no hand towels in the room, rough floors, and extremely poor lighting. But most significant was that the bed netting was poor, it had holes and was dirty. This is in an area of the Tse Tse, so I spent 15 minutes every night re-arranging the netting. Food was okay at most places, but lunch boxes were not the greatest.

4. Guide/Drivers
We had two different guides. Eustice, in Kenya was very personable. knowledgeable, helpful, but very strict about rules, which we cannot hold against him! In Tanzania, our guide, who was a contractor, was very knowledgeable, but we had to ask questions to get the information. He was quite serious in personality and our main concern with him was his extreme confidence in himself which we felt prevented him from getting information from others. He also, without informing us, decided not to go to see some rhinos that were reported spotted, thinking they were too far away. He did not consult us and others at our camp were able to view them. He told us after we were back in camp! In the end, we never did see the rhino, and we do have some resentment over this. We would have said to go to see them for sure.
Disclaimer
All corporate and/or tour info is provided by Wildebeest Safaris , not SafariBookings
The tours offered by Wildebeest Safaris are subject to their terms & conditions