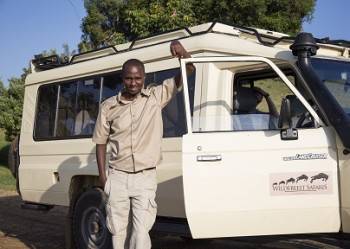 Wildebeest Safaris
4.9/5 – 440 Reviews
Located In:

Size:

10-20 employees (Founded in

1997

)

Member Of:

Eco Tourism Kenya

Tour Types:

Custom mid-range & luxury tours that can start every day

Destinations:

Price Range:

$100 to $450

pp

per person

per day

(USD, excl. int'l flights)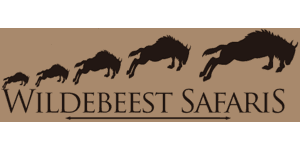 Request a Quote


for a custom tour
Your request will be sent directly to the operator
If preferred, you can contact the operator directly
Rating Breakdown
Reuben
–
Visited: March 2023
Reviewed: Mar 7, 2023
Email Reuben | Experience level: first safari
Jeff's the man
Jeff was a friendly, informative and accomodating guide, making our trip really fun and memorable. No issues at all communicating with each other, and we agreed daily what time to start our day so everyone could be prepared and aligned with the schedule.
Ansu & Agya
–
NP
Visited: October 2022
Reviewed: Oct 16, 2022
Email Ansu & Agya | 35-50 years of age | Experience level: first safari
Great service
My friend and I had a wonderful experience with Wildebeest. Right from the pick up from the airport to all the game drives and balloon ride that was arranged. We were very lucky and managed to see 31 lions! 2 cheetahs, 2 leopards and countless elephants, giraffs and hippos - this was mostly due to our guide/driver Daniel, who knew where to take us. This made a big difference. Overall a fantastic holiday and we would definitely recommend it!
MK
–
SG
Visited: November 2019
Reviewed: Dec 4, 2019
Email MK | 20-35 years of age | Experience level: first safari
Overall smooth experience
We booked Wildebeest Safaris after a lot of research and after talking to many different agents. Main differentiation was that they were able to arrange the camp that we specifically asked for (Entim) and the price was competitive. Also, before the trip we asked a lot of questions to Noah (the owner) and he responded to all of them with the requested assurances. We asked for a good guide and he allotted Dennis to us. We asked for unlimited Water and he agreed and he allowed us to pay balance on arrival instead of all advance (we initially asked for some payment at end of the trip which he refused)
We stayed at 2 days at Lake Nakuru (Flamingo Hill) and 5 days at Masai Mara (Entim Camp). Flamingo hill camp was very good whereas Entim was excellent. Stay at Entim was incidentless but the stay had Flamingo had a problem when we were leaving as there was some dispute between Wildebeest and Flamingo and they held us hostage till Noah went to their office and offered himself as hostage instead. It was probably a past payment dispute and we lost 2 hours while they were talking to each other. The good thing was Noah rushed to their office early morning so that we could be released and leave for our onward journey. Flamingo offered us a bottle of wine as a compensation for the inconvenience so it was good gesture on their part. So all in all it wasn't a very unpleasant experience and some glitches are a part of every trip.
Dennis was a great person to have as the guide. He was very patient, is vastly experienced with Masai Mara area, is a safe driver and is a fun person to talk to. He answered all our questions in relation to the forest or the animals and whenever he spotted an animal he knew which one it was. He also showed us the animal in his book which he carries with himself describing the animal and interesting facts about it. That helped in better understanding what I was seeing infront of my eyes. He also agreed to wait when we wanted to at a particular spot and was not forceful to leave unless it was dark and time to get back to the camp (we waiting 5 hours for the five Cheetah brothers to wake up from their sleep and he was waiting without cribbing). Even if we barely had little time left, he ensured we atleast got 5 mins with an animal sighting so that we dont go back disappointed. He was constantly calling his network of people on phone to ask for right places to visit and he wouldnt tell us what was there till we reached to create excitement and element of surprise. Probably just his style. We took bathroom breaks whenever we needed and ate packed lunch at whatever time we wanted. Even if we wanted to eat in the car, he didn't insist otherwise. He was very good with spotting animals from a far distance and he spotted some really good lions which anyone would have easily missed. Another good thing was that he was a keen photographer himself (we went there mainly to shoot) and hence he understood if we wanted some specific angles and took the efforts required for us to get the right shot. He was happy to take the car in any position we asked so that we could take satisfying pictures. He was always ready to leave on time and got us back only when it was time to leave. It was only once in Nakuru that he ended the Safari at 4pm instead of 6.30pm as he wanted to get his car fixed which should have been done before we arrived in Kenya so we lost about 2 hours there. But largely my experience with Dennis (as well as Wildebeest Safari) was a pleasant one and I recommend them to others as well.
Piotr Poznan
–
PL
Visited: October 2019
Reviewed: Oct 13, 2019
Email Piotr Poznan | 50-65 years of age | Experience level: over 5 safaris
6 Days Big Cats Safari pro and cons.
I have booked by them 6 Days Big Cats Safari Package.
2 nights Samburu National Reserve - Samburu Sopa Lodge.
1 night Lake Naivasha - Lake Naivasha Country Club.
2 nights Masai Mara - Zebra Plains Mara Camp.
Communication wit the company before the trip was fast and efficient. I made them full prepayment for the trip.
Before the trip I have informed that it is very important for me to start all activities just after sunrise and finish just before sunset as I am interested in photography. JUs before the trip they have changed the accommodation by Lake Naivasha for Kongoni Lodge. I have informed than that tis lodge have some negative comments on Tripadvisor and they answered that all lodges there have similar quality.

Samburu Sopa Lodge - Samburu NAtional Reserve.
I can only recommend this park and this lodge. On the first day we saw the pack of 7 wild dogs and leopard.
On the second day 4 leopards, 1 cheetah and 5 lions. Lodge was very good with good restaurant. In in the park however to the places we saw animals it takes 30 minutes of drive. Food at lodge was great. WIFI available only in restaurant area was slowly. In the rooms was available European plugin to recharge the batteries.

Kongoni Lodge.
First of all the drive from Samburu to Naivasha took 8,5 hours. Much more than planned. We arrived at 15.30.
I did not like this place. It is very remote place. Additional 30 minutes drive. They charged me 50 USD for the boat trip close to the lodge. In the itinerary they wrote me that the boat trip cost 25 - 30 USD. In this lodge they do not give food for drivers. So the driver did not get dinner and breakfast.
Lake Naivasha boat trip. However overpaid it was interesting 2 hours. I saw hippos from very interesting photography perspective. @ giant kingfishers, many pied kingfishers, Nubian woodpecker, many pelicans, spoonbills, African fish eagles and sandpipers. The trip was OK.

Zebra Plains Mara Lodge.
The place was nice. Restaurant good. WIFI available at the restaurant area but was slowly. Minus was that it takes up to 25 minutes to come to the gate of the park.
Masai Mare - very good plac to spot predators. In 3 days I saw 2 prides of lions with the kill. Once with wildebeest second with buffalo. First day 5 cheetahs and on the second day the same 5 cheetahs and one female. Disadvantage of this park is that there are plenty of tourist and if any predators are found immediately are many cars around.

David was very good driver and guide. He was able to find many of animals. He had the radio in the car so he easily communicate with others drivers if they found something. It was really pleasant to travel with him through Kenya.

Cons - on the second day in Masai Mara at 17.00 driver informed me that we must finish the safari for today. In fact he used the limit of petrol. I lost 1,5 hour of the day in the very good afternoon light for the photography. This was the question of refilling the car for additional 15 liters of petrol - 1500 schilling - 15 USD..... He solved the problem for next day and we started at 6.30 a.m.
Second small minus was travel time. The way from Samburu to Naivasha took us 8,5 hours. So we have been almost late for the boat trip. There were no issues on the road. So simply travel time was planned unrealistic.

Overall - the itinerary of the trip was very good. I saw and took pictures of all big cats and as bonus of wild dogs.
The driver David was very experienced and saved the trip. The company organized the trip with some minuses. I would suggest if you are photographer to underline with them how important is for you to be just after sunrise and before sunset in the park. If you simply want to see the cats it is enough to come a little later because thank to the radio the will find them all. Also do not agree to change the lodges from those which are in the original plan. If you ask me if I would book with them again I would answer yes. But confirm precisely all details.
Charlie
–
Visited: August 2019
Reviewed: Aug 27, 2019
Email Charlie | 35-50 years of age | Experience level: first safari
Polite staff and great value
Communications were initially very good and provided an excellent break down of a proposed itinerary. Subsequent communications were not so good and took some time for a response.
The service was great. We got picked up from Nairobi and then driven out to Maasia Mara in a mini-van. We had the van to ourselves and our driver was very polite and knowledgeable. The tented camp that we stayed in was perfect for our needs.
The tour itself was great too. Our driver was polite and knowledgeable and made the trip far better.
In all, a fantastic experience and one that my family will remember for years.
Lisa
–
DE
Visited: December 2018
Reviewed: Dec 31, 2018
Email Lisa | 20-35 years of age | Experience level: first safari
We would recommend this tour operator to all our friends and family.
It was easy to communicate because of E-Mail and WhatsApp contact. We had an informative chat with Noah to find the right tour for us. Our driver Andrew in Kenya was a great guy, he gave us a lot of Informations about every animal we have seen and he knew the hot spots to find the big five. We felt safety all the time and had a lot of fun together.
In Tansania our driver was Ibraham-a funny and nice guy, too.
The service was great during all the days, we didn't miss anything!

Matt
–
US
Visited: July 2018
Reviewed: Oct 22, 2018
Email Matt | 50-65 years of age | Experience level: first safari
Amazing experience.
The trip was well organized. Our guide in Tanzania was truly world class. Our family felt safe and well cared for the entire trip. Overall the accommodations were excellent but we did have a couple of nights that were not up to expectations. In particular, the Nairobi hotel on the night of our arrival.
Sacha
–
Visited: August 2018
Reviewed: Oct 8, 2018
Email Sacha | 20-35 years of age | Experience level: first safari
Great experience
I absolutely loved it all - thank you for arranging a very good itinerary. Hamza, our guide, was such a delight and definitely made sure we enjoyed the safari.

The two minor things I would say for improvement is: under your information tab (on the itinerary), that the weather for winter needs to be updated. I didn't realise that the temperatures would be about 10˚C in the mountains, and therefore didn't pack a warm jacket. In terms of lodging - Ocean Paradise Hotel only gave us half board when we were promised full board according to our itinerary.

Apart from that though, the people of Tanzania are wonderfully warm and welcoming and we had the most wonderful time.
Kevin
–
US
Visited: July 2018
Reviewed: Sep 4, 2018
Email Kevin | 20-35 years of age | Experience level: first safari
Had a great tour guide, company went out of their way to accommodate issues
This was our first (of many) safaris, so we spent many months planning out every detail to make it as close to perfect as possible. The Safari company worked with us on our itinerary and interests, and Noah was very patient in answering questions prior to booking. Our guide, Samuel, was very knowledgeable about Maasai Mara and knew many of the local guides/lodge workers, which gave us a few extra opportunities as a result. He improved our experience and helped communicate any issues we had along the way to facilitate their resolution.

I would recommend booking a Landcruiser over a 4x4 van as they are more reliable. I would consider Wildebeest again for safaris. I believe Noah has the best interests of the company and will go out of his way to help you, should an issue come up.
Ben Leibert
–
US
Visited: June 2018
Reviewed: Jul 15, 2018
Email Ben Leibert | 35-50 years of age | Experience level: first safari
Good Organization
Overall, Wildebeest Safaris did their job. An informed consumer should recognize, though, the limited role such "operators" play. The tour guides tend to be independent or third-party contractors who work with a variety of such operators. Similarly, the lodging is owned and run by some other organization. The operators merely serve as middlemen. They coordinate your adventure and thereby certainly add value. The quality of your experience, however, will ultimately be in the hands of the independent guides and lodges

Our guide's vehicle broke down toward the end of our tour, which somewhat stifled it. The way in which this was handled, I think, was mediocre at best.

All that being said, I'd probably book another tour with Wildebeest. They're reasonably communicate, I think they try to do a good job, and they paired us with a superbly good guide.

Disclaimer
All corporate and/or tour info is provided by Wildebeest Safaris , not SafariBookings
The tours offered by Wildebeest Safaris are subject to their terms & conditions