​Wildlife & Animals – Madagascar
Madagascar has a big variety of animals, most of them endemic to the island, even though it isn't a typical wildlife destination. Lemurs, chameleons, geckos and frogs are easily seen throughout the country but different parks are home to different species. The island is also a good base for marine wildlife viewing, in particular the seasonal migration of thousands of humpback whales.
Abundant
Common
Occasional
Rare
None
Wildlife Highlights
Madagascar doesn't have many predators. The biggest carnivore on the island is the secretive fossa. Although widespread, it is rarely seen, except in Kirindy Forest where several habituated individuals are easily spotted. Much smaller but equally evasive is the spotted fanaloka, only seen at night. Most parks have several lemur species, but the sought-after indri, known for its eerie call, reminiscent of a wailing baby, is restricted to a small patch of eastern rainforest.
Best Time for Wildlife Viewing
Wildlife viewing in Madagascar is good throughout the year. In theory, the Wet season from November to April is best as some animals are more active during this period. January to March is the height of the Wet season and some lodges close over this time. Taking into consideration general travel conditions, the shoulder months, April, May, October and November, are overall the recommended months for viewing wildlife.
Wildlife Rating per Major Park
Recommended Wildlife Books
Wildlife of Madagascar (Wildlife Explorer Guides)


Ken Behrens and Keith Barnes

Madagascar Wildlife (Bradt Guides)


Daniel Austin
Want To Visit Madagascar?
Wildlife Rating
Wildlife Photos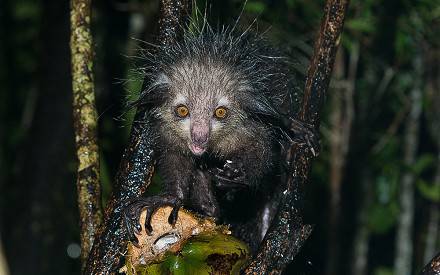 View Photos
(25)