Best Time to Visit – Madagascar
Jan
Feb
Mar
Apr
May
Jun
Jul
Aug
Sep
Oct
Nov
Dec
September to November is a lovely time to be on the beach. The cool, dry months, from May to October, are best for hiking. However, the coldest months, June to September, are not as good to see some animals. The shoulder months (April, May, October and November) are best for serious wildlife viewing. January and February, the height of the Wet season, is best avoided.
Best Time
April, May and September to November

(Less rain, good wildlife)
High Season
July, August and December holidays

(Popular parks get crowded)
Low Season
January, February, March

(Low-season rates might apply, less busy)
Best Weather
April, May, October and November

(Mild weather, less rain)
Worst Weather
January to February

(Wettest months)
May to October
–

Dry Season
–

Winter
Less rain and the forest paths are drier
Many lemurs have babies in October
Beaches are lovely during September and October
Reptiles and some mammals are less active from June to September
It gets cold at night in some areas
Popular parks get busy from July to August
Wildlife Photos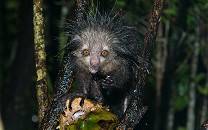 View Photos
(25)
November to April
–

Wet Season
–

Summer
Orchids bloom from January to March
September to December are the best bird-watching months
Reptiles and some mammals are more active
Some parks become inaccessible from January to March
January to February is the cyclone season on the east coast
It rains a lot in some parks and the humidity is high
Forest paths can become very muddy and slippery
Best Time to Go to Madagascar by Major Park
Most parks offer year-round wildlife viewing. Parks such as Andasibe-Mantadia, Ranomafana and Masoala, located in the central highlands and on the east coast, are at their best April, May, October and November. At this time it doesn't rain too much, and wildlife viewing is at its peak. The dry southwest, including Berenty PR, tends to be very hot from December to March, so is best visited from April to November.
Want to Visit Madagascar?