Gosheni Safaris Africa
5.0/5 – 382 Reviews
Located In:

Size:

10-20 employees (Founded in

2009

)

Member Of:

Tanzania Association of Tour Operators

Tour Types:

Custom mid-range & luxury tours that can start every day

Destinations:

Price Range:

$175 to $500

pp

per person

per day

(USD, excl. int'l flights)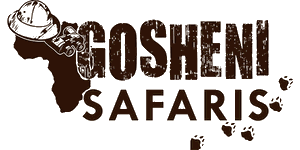 Rating Breakdown
Maria
–
CY
Visited: July 2017
Reviewed: Jul 19, 2017
Email Maria | 50-65 years of age | Experience level: first safari
Fantastic safari with an excellent company!
Gosheni was highly recommended by a friend, and my husband and I are very happy that we followed her recommendation. We started planning our July 2017 Safari trip in February of the same year, and from the very beginning it became apparent that Gosheni is a top notch company focused on customer service, ensuring delivery of a high quality experience. The planning stage went very well, with Pendo (sales & marketing of Gosheni) being very responsive to all questions with timely and clear emails and quick and thorough responses. After the exchange of more than 60 emails (!) a private 6-night/ 7-day safari trip was developed as well as our transfer and 1 night in Zanzibar. Our itinerary included Lake Duluti, Tarangire NP, Serengeti NP (central and north), Ngorongoro Crater and Lake Manyara. We even got a free short visit to Arusha on our first day where we were met by Peter (owner of Gosheni).

Our guide, Enock could not have been more professional, experienced, courteous and knowledgeable. Throughout our time with him, we felt safe and well looked after. He was patient, gentle and had a good sense of humor. His excellent eyesight, knowledge about animals, plants and local culture amongst other things, is remarkable. He worked incredibly hard to make the safari an experience none of us will ever forget and we are truly grateful to him for that. His caring reactions to incidents such as, moving to safety an exhausted baby gazelle who was standing in the middle of the track, unable to move and at risk of being run over or hunted by predators was amazing, as well as the looking after of a sick young student girl, who couldn't walk home and was lying at the side of the road, were absolutely precious!

Although he couldn't guarantee we would see specific animals, we did see lions, leopards, cheetahs, rhinos, elephants, hippos, giraffes, buffalos, baboons, gazelles, a very large number of birds and lots and lots of zebras and wildebeest!! We were warned that we may not manage to be on the right spot at the right time to see the wildebeest migration, so we were not disappointed to just see the gathering in the wide green fields of hundreds of them in preparation for the river crossing. Gosheni's motto 'Discover the Unexpected' could not have been truer as there really was a surprise around every corner. While driving through an otherwise barren and not so interesting area you come up against lions asleep in a tree's shade, a leopard and her prey high up on a tree and so many other surprises! The visit to the Maasai village, despite being obviously planned and presented for tourists like us, was still quite a cultural experience.

It is important to recognize that there is a lot of vehicle time on this type of trip. We had an excellent new Toyota Land Cruiser with a pop-up roof, but prospective visitors should know that there are still many hours spent driving within the Parks to locate animals. Roads within the Parks are not paved and 8-10 hour game drives can be tiring and taxing. The drives were long, the days started early, but although we are a mature couple we were able to do and see all that we hoped. Our vehicle was reliable, clean and comfortable, there were always refreshments water, tea and coffee and Enock made a special detour to the supermarket to buy fruit juices for my husband.

We stayed at two different 'tented camps' but only one of them was wonderful (I'll be reviewing all our accommodation choices separately). The movable camp (Chaka Tented Camp) was disappointing but the Maramboi Tented Camp was excellent. We also stayed at three of the Serena Lodges (at Lake Duluti, Serengeti and Ngorongoro) and absolutely loved the Ngorongoro one situated on the rim of the crater. We were sorry to hear that Gosheni had opened its own tented Serengeti Acacia Camp sometime after we made our bookings for 2 nights at Serengeti Serena. Had we been told about this earlier we would have asked to change.

The only thing that fell through in an otherwise absolute organization was that, at Tempo Hotel in Stonetown, Zanzibar, they could not find our booking. As it turned out Gosheni had made it through a Zanzibar local agent and had not informed us accordingly. After a few panicked phone calls the matter was sorted, however, in general Tembo Hotel did not meet our expectations. Situated at a great location on the beach but not very clean, with indifferent staff and very high beds (I had to ask for a stool to go up and down the bed – not an easy task in the middle of the night!).

In conclusion, we are very satisfied with this trip and with the personalized services Gosheni provided, so we would 100% recommend Gosheni and Enock to anyone who wants to have a dream safari trip!! All in all, an excellent company!

Great Job! Assante sana to all of you!

Suzanne Chatelain
–
CA
Visited: July 2017
Reviewed: Aug 22, 2017
Email Suzanne Chatelain | 50-65 years of age | Experience level: first safari
We had a great experience , more than we expect.
The Gosheni's staff is very reliable and available. The quality of food was impressive. And the lodging was more than adequate. And the safari tour was memorable especially because of our guide (jambo Samir!) who knows almost everything about the tanzanian fauna , who sees animals where they hide and especially, put up with the talking of our family :-) Akuna matata
Cindy
–
CN
Visited: October 2016
Reviewed: Jun 23, 2017
Email Cindy | 35-50 years of age | Experience level: first safari
Easy choice, Best choice –Gosheni Safaris Africa
My three friends and I had an unforgettable safari in Tanzania on the ‪24th September to 1st October‬.
This is my first trip to Africa and I was fascinated by the endless plate and the freedom animals. I can't stop to look around and take pictures. I have to tell you that Tanzania is a good place to travel for your life.
everything about this safari was amazing and I have nothing even remotely negative to say. I cant recommend Gosheni highly enough, you will not regret booking through them.
At the end I want to say I will be back in the future.
Thanks Gosheni. thank you Peter and Thank you Enock.
Alexandru Cristian
–
RO
Visited: June 2016
Reviewed: Jul 6, 2016
Email Alexandru Cristian | 20-35 years of age | Experience level: first safari
Everything was perfect i m very happy i choice the goshenisafaris and i recommand to everybody
I think it was the best trip ever in my life , it was a adventure . Communications was good the driver , it was nice with us and i don t have nothing to complain. The GosheniSafaris is was awsome.
John Fisher
–
US
Visited: September 2017
Reviewed: Sep 24, 2017
Email John Fisher | 65+ years of age | Experience level: first safari
Great Safari Company
After much research I selected Goshen Safaris. They delivered in every aspect. They planned the tour (8 day) and gave me a complete itinerary. They accommodated a last minute change to include a balloon ride. They delivered on everything they promised. Their office assistance, Ms. Pendo, answered my emails promptly. Best of all was our Safari guide, Laban. He was professional and really knew the animals and birds. He was fun to be with. We didn't get lost in the large Serengeti reserve. We saw sixty-two different animals and birds including the big seven. Laban was a big part of the success of our safari with Gosheni.
Derek
–
US
Visited: June 2017
Reviewed: Aug 12, 2017
Email Derek | Experience level: 2-5 safaris
Almost all around perfect experience... look no further!
Shoveling over thousands of dollars to a company sight unseen on the other side of the ocean can be a bit unnerving, especially when dealing with complex bank transfers and numerous choices. My nerves were immediately calmed the minute our guide Laban warmly greeted us as he leapt out of a beautiful brand new Land Cruiser in the JRO parking lot. From that moment on, our journey proved to be nearly flawless.

When we were shopping for a company, we noted some of the far more expensive "luxury" companies with options at $10,000 USD + per person; however, after the perfection provided by Gosheni at a mid-range price, we couldn't imagine what extra you could get for $10k!

The lodging at the various Tanzanikya Wilderness Campy properties (Ngorongoro Farm House, Tloma Lodge, Maramboi Tented Camp), and Gosheni's own Serengeti Acacia camp were all top notch including comfy beds, great food and service, and beautiful locations.

Our guide, Laban, was extremely knowledgeable, personable, hospitable, and just a great all-around guy who we could call brother at the end of the journey.

Peter answered all of the many questions promptly as we navigated the various itinerary options and payment process.

In short, you can't go wrong with Gosheni!
Maya
–
IL
Visited: June 2017
Reviewed: Jul 19, 2017
Email Maya | 35-50 years of age | Experience level: first safari
My best trip in Africa
"We booked a trip with your company at the 26th of June and we had the privilege
to do the trip with William.
William was a great tour guide! He showd vast knowledge on everything from the animals to the nature that surrounded us. In addition, he greeted us warmly and was very nice throughout the whole trip.
There is no doubt in our minds that if we come back to Tanzania we will want to do more trips with William and if we will hear from anyone we know that they are going to Tanzania, we will recomend on Gosheni and especially on William."

Kevin Liao
–
TW
Visited: August 2016
Reviewed: Sep 5, 2016
Email Kevin Liao | 35-50 years of age | Experience level: 2-5 safaris
Superb Kenya & Tanzania safari with Gosheni
From Aug.03 – Aug.19, 2016 my wife and me were traveling in Kenya and Tanzania for wildlife safari arranged by Gosheni. We enjoyed the service and they exceeded our expectation which lives up to their slogan "Discover the unexpected"

Pendo was very responsive for all of the email correspondences. The quotes coming from different safari operators were similar and we had a better deal with Gosheni based on our plan (private guide / designated hotels / our own agenda). And she's been flexible in adjusting our agenda and giving proper advice in time. All the hotels were confirmed booking with written statement, before we wired the deposit.

Gosheni did all they could to fit our convenience, for instance our balance payment was made by cash and since we started from Kenya instead of Tanzania, Peter (director) drove personally to Nairobi from Arusha to settle the payment with us. We also needed other services of local transportation including bus from Arusha to Dar Es Salaam, ferry to Zanzibar, airport pick-up/drop-off, Gosheni was able to arrange them seamlessly. We got all the drivers' phone numbers from Gosheni and the drivers also helped us on buying and setting up Kenya and Tanzania SIM cards.

Vehicle conditions are crucial for safari. The Safari vehicle in Tanzania is Toyota Landcruiser and it is new and reliable. While in Kenya their sister company used mini vans but they were capable of dealing with the bumpy roads without issues.

Fuah was our guide in Tanzania and he made sure our agenda in Tanzania was what we expected and he was able to talk to Arusha office to make adjustments to maximize what we wanted to see. He was very careful in making sure the safety during safari was in place and was aware of our focus on the carnivores ( 5 leopards, lots of lions including lion cubs and cheetahs)

Kenya safari was arranged by Gosheni's sister company and Antony was our guide who was very informative in Masai Mara. A spin doctor who went extra miles to the carnivores we wanted to see.

Upon our next trip to Africa, we will still choose Gosheni to be our safari partner.
Suzie & Youssef
–
AE
Visited: July 2016
Reviewed: Jul 26, 2016
Email Suzie & Youssef | 20-35 years of age | Experience level: first safari
Unforgettable Safari experience!
We returned from a fantastic safari with Gosheni, just a couple of weeks ago. We decide on the 5 day (4 nights) trip to the Northern parks, as were extremely keen to see the Serengeti and Ngorongoro Crater. I had emailed a few safari companies recommended on Tripadvisor, however, a lot of them did not respond (which apparently is quite common!) but decided to go with Gosheni as Peter was so helpful and extremely efficient with getting back to me and answering my hundreds of questions!

Before we started our safari, we spent 3 days in Zanzibar, Peter organized return flights for us from Zanzibar to Arusha as part of our trip. Upon arrival at Arusha airport, we were met by the lovely Eddy, our driver and guide for our trip. We then made our way to the Arusha Coffee Lodge, where we were met by Peter to go through our itinerary and answer any further questions, we had. The Coffee shop is beautiful and is part of a very nice but expensive Elewana Collection. We ended up having the buffet lunch in the hotel garden, which is priced at $25 pp but totally worth it.

After lunch, we headed onto the road for our first stop; Tarangire National Park. I had read reviews on Tarangire and had heard that is it a bit of a hidden gem, which a lot of tourists miss out! Within a couple of miles of entering the park, we were greeted by Zebras, later on we even discovered a pack of lions, a heard of elephants and giraffes. Tarangire National Park, actually turned out to be one of our favourite National Parks, maybe because it was the first park but I also because there are much less tourists there. That evening we stayed at the Tarangire Sopa Lodge, which was nice although I think was fully occupied so extremely busy. The food was also quite basic, but sufficient after an exciting day in Tarangire.

The next day we headed off early to the Serengeti National Park. The drive to the Serengeti from Tarangire is long and extremely bumpy, we even managed to get a flat tire on the way! but is totally worth it! The Serengeti is the most beautiful place I have ever had the pleasure of visiting and we were lucky enough to again see a lot of the big 5, in fact, I think the only animal we didn't see on the whole trip was a Cheetah! That evening we stayed at the Serengeti Serena Lodge, which is beautiful and our favourite hotel of the trip. The sunsets from the hotel bar/lounge are out of this world!

At 4am the next morning, we were up and on our way for our hot air balloon experience. This is an expensive extra ($500 pp) but I would highly recommend this. The views from the balloon are obviously outstanding, and the fact that you get to see the sunrise across the Serenegeti plains is just beautiful. Again, we were lucky enough to see a lot of animals - Hippos, lions, Gazelle, Zebras, Eagles, Elephants...the list goes on. The balloon ride is approximately an hour (wind dependent) and we were in a basket with 14 other people. There was 2 balloons in the sky at the same time. Once the balloon lands, you then have a champagne toast and head off for a champagne, English breakfast. The breakfast is simple but adequate.

After breakfast, you are dropped by the balloon trip organisers, to the visitors centre, where you are greeted by your guide and continue with your days game drive..

After our final day in the Serengeti, we headed to Ngorongoro Crater, which is home to two beautiful lakes, one salt water and the other fresh water. It is also home to Flamingos! There is a beautiful picnic spot, that Gosheni take you to, which is right next to the fresh water lake, where you can see Hippos. That evening we stayed at Ngorongoro Serena Lodge, which was again beautiful, which breath-taking views of the crater, from your room.

For the final day of our safari, we headed to Lake Manyar National Park, small but nonetheless stunning. Unfortunately, our flight back to Zanzibar was at 3pm that afternoon, so we only had a couple of hours in the park, which was a shame and I would definitely recommend spending more time here, if you can, as again there are fewer tourists and Jeeps.

Overall, we had an incredible time with Gosheni. Peter is extremely helpful and accommodating and really does go out of his way to make your trip fantastic. Our guide and driver Eddy was a lovely, with fantastic knowledge of the animals and birds! I think what makes Gosheni different to the rest of the safari operators, is they are a smaller company (in comparison to like likes of Leopard Tours), which provides you with a more personable service.

We definitely have the safari bug and will hopefully undertake another trip with Peter and Gosheni in the not to near future.

Keep up the good work Peter and the team!

Yılmaz Attila
–
TR
Visited: July 2017
Reviewed: Sep 4, 2017
Email Yılmaz Attila | 65+ years of age | Experience level: first safari
Safari was one of my top visit list, and Gosheni help me to realise it.
It was a great experience for me. I am not happy with itinerary. we missed wild beast passing over maasai mara. and it cost us extra plane trip.
But I am happy with our guide Moses. he knows every habitat and spot all the animals on the way to north Serengeti.
I am happy with the lodge and tents I stayed. great experience.
I recommend Gosheni Safari to everybody as Peter can solve any inconvenience in a short time.
Disclaimer
All corporate and/or tour info is provided by Gosheni Safaris Africa, not SafariBookings