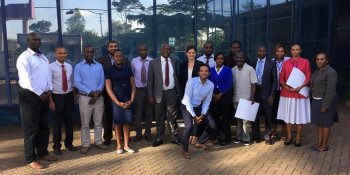 Karibu Safaris In Kenya
4.8/5 – 960 Reviews
Located In:

Size:

10-20 employees (Founded in

1986

)

Member Of:

KATO

, Tourism Regulatory Authority & Eco Toursm Kenya

Tour Types:

Small & medium group tours (Mid-range & luxury)

Destinations:

Price Range:

$80 to $280

pp

per person

per day

(USD, excl. int'l flights)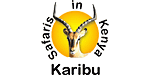 Rating Breakdown
Marco
–
CH
Visited: October 2021
Reviewed: Oct 22, 2021
Email Marco | 20-35 years of age | Experience level: 2-5 safaris
Never again


+ The organisation is very well and they're very fast in responding
+ They were always on time for the pick up

- The car was in a very bad condition. Also it was not a Land Cruiser. They took us to safari in a very old bus. The seat belt was broken, some electrical cable were falling down and also some parts of the roof were falling down what made it difficult to look for animals while on safari with the open roof. Also we had to be towed two times.
- The driver only spoke limited english
- The driver's phone was ringing very loud every 5 Minutes (I'm not talking about the radio microphone he used to communicate with other guides) and he was answering to private calls
- We paid USD 990.00 for the tour. On the internet I saw that the tour only costs USD 950.00.
- In their 3 days maasai mara tour they advertise that you do 3 game drives (day 1: evening game drive, day 2: fully day game drive, day 3: morning game drive). Once you get there they don't want to take you to another game drive on the third day. We had to discuss for hours with the driver and the office until they agreed to bring us to the game drive on the third day. However, they kept the third game drive very short (2 hours), even we had more time because we agreed to drop us off at Nairobi Airport at 6pm. At the end of the game drive we saw cheetahs getting ready to attack wildebeests. There were other 20 cars around to wait until the cheetahs attacked. After 10 minutes our driver said, we got to go back to Nairobi. We didn't understand, as we had so much time left until our flight left. On our way back the driver told us, that we will pick up 2 other guests and bring them back to Nairobi (even we booked private safari…). So we had to make space for them. When we got to Nairobi, we first stopped at their apartment to drop off their luggage, then they got back in the car and after we dropped them off in the Nairobi West Hospital for their Covid Test. Traffic in Nairobi is really bad and this stops in Nairobi cost us about 2 hours. Finally we got to the airport and it was clear to us why we made only such a short game drive in the morning: It was because of the 2 People we had to pick up and this wasn't told us in advance. Don't get me wrong, the 2 people were really nice, but we expected our day to be different.

In general, be carefull with all tours: They advertise all 3 days Maasai Mara Tours with 3 days Safari (Evening game drive the first day, fully day game drive the second day and morning game drive the third day). But most of the cheap tours like this try to skip the last morning tour and tell you "you've already seen everything yesterday bla bla bla". The reason they do this is, that the Park Fee for Maasai Mara is paid per 24 hours. This means, if you go to the first game drive in the evening from 4pm to 6pm and the next day you do a full day game drive from 7 am to 4 pm they only pay one day park fee. If you do a game drive on the third day, they would have to pay additional USD 80.00 for each guest (hope my explanation makes sence). So always make sure to clarify in advance what you will pay and what you will get. We met spanish people on a similar tour and they had to pay the park fee seperately for 48 hours (USD 160.00 each). They gave the money directly to the guide and I guess he only buyed tickets for 24 hours and told them that they're not going to do a third game drive. So he kept 80 USD of each passenger for himself.
Dee Johnson
–
SE
Visited: January 2021
Reviewed: Mar 31, 2021
Email Dee Johnson | 35-50 years of age | Experience level: over 5 safaris
AVOID! AVOID! AVOID!
With this I am expressing my deepest disappointment regarding the 3-Day tour we received from Karibu Safaris in Kenya.
The communication with Robert and the tour planning was ok, I have no complaint about that.
The problem is the way the tour was guided and the attitude from the driver and tour guide HAMISI, it was a very strong disappointment and even humiliation towards us as visitors and customers.

- no drinking water for the guests. When I asked about the water, the tour guide HAMISI said "sorry, I forgot". But at the same time he had drinking water, even several bottles!!!, at the game drive and was drinking himself and keeping them in the cooler box. That was very very much humiliating. Very unprofessional conduct. Phaawww!

- on the 3rd day's morning we were supposed to have a game drive in Amboseli park till 10am in the morning (that was confirmed beforehand by Robert - the organiser), but we left the park at 8:40 already with no reason. So the driver cut us the pleasure of experiencing the park by one half (50%), as we spent there only about one and a half hours (90 minutes). Another hour and 20 minutes were stolen. It's a huge disappointment. Robbery!!!

- the choice of the roads. In order to maybe make a small fuel economy (6 to 10$), the driver chose rural roads that in parts were hardly passable and full of dust, all our clothes, bags, hair, bodies and electronic equipment was in dirt and dust. The driver, willing to save a few hundreds of shillings, was driving the roads that are no good for safari tours. We did not meet a single other Safari tour operator's vehicle while taking the rural roads, while there were many of them on paved roads. So the point is that the unprofessional driver/tour guide deliberately chose bad roads just to make some "shortcut" meanwhile breaking the company's vehicle and disappointing the customers that were on a private tour. That is soooo STUPID!!!! We made a remark on that before our return on which driver HAMISI only laughed at us - straight into our faces... Very very humiliating!!! Guys avoid this scam of an operator!!!

There are some more problems and negative remarks that I should point out like a lack of explanation about the parks, surroundings, eco-system, animals, history, etc.; - instead the driver is chatting by sending texts on his smartphone...

- the vehicle arrived to pick us up dusty and dirty inside (from outside was ok) - it's just a proof of to what extent this company is unprofessional and do not consider the comfort and needs of their customers. I have experienced over six different tours in Tanzania and Kenya and I can compare the services received by this incompetent company with others.
This operator should be AVOIDED!!!

I need to express that I deeply regret having chosen this company's services and I have to warn other visitors and possible clients to AVOID tours given by Karibu Safaris in Kenya.

AVOID! AVOID! AVOID!
Marta
–
ES
Visited: September 2019
Reviewed: Oct 2, 2019
Email Marta | 35-50 years of age | Experience level: 2-5 safaris
If problems come up they just ignore you
We booked the 10 day tour that includes safaris at Kenya and Tanzania. The only positive thing that has happened with this agency was that we had Aruni the first three days as a driver (he was 10/10). But, since the beginning, the programme you are supposed to follow is not followed at all, and they skip several game drives during those 10 days. Our big problem with the agency began when we arrived to Tanzania and we tried to contact to the agency because again they were skiping the morning game drive at Manyara Lake. Although at the beginning they answered back, they did not give me any solution, and that same day they did not amswered until now. They were supposed to provide me a transfer to Kilimanjaro Airport the last day (paying 40 dolar). I messeged them by WhatsApp to see if finally they will provide it or not. They did not answered. I asked then the Tanzanian agency with which they cooperate and the said that they will arrange the transfer for the airport for me. Suddenly, when I was expecting to pay for that transfer, our guide and driver at Tanzania, Joseph, said that his boss wanted to talk to me by the mobile. His boss told me that Karibu would aford the payment of the transfer to the airport, although personal of Karibu did not inform me about that by WhatsApp. They were supposed to pick us up at 4:30 am. Noone appeared at the hotel. At 4:45 am we calles for a taxi. I have contacte to the hotel once we have arrived to Zanzibar and they have confirmed that no driver went to the hotel. This agency is no serious, so don't waste your money with them. Some times low proceso become expensive and a headache!
Andoni
–
FR
Visited: December 2018
Reviewed: Dec 15, 2018
Email Andoni | 20-35 years of age | Experience level: over 5 safaris
Plan not respected, lies, never been to Masai Triangle, not real Masai Mara Park.
Absolute joke:
- We've been asked to pay cash.
- The manager asked us to give a good review afterward, before the Safari even started.
- The driver in "Masai Mara" spent his all time on the phone and gave us very very very few information
- He also drove very dangerously because the Rangers were "chasing us". We were on a restricted area
- We also spent an entire day in the car transferring to Masai Mara to Lake Nakuru (the driver refused to do a morning or evening game drive, and on top of that he dared to say I "asked for more time to sleep in the morning")
- We discovered during dinner with other tourists that are used to Safaris, that the Masai Mara site we visited was actually a very very small part of the park. We had actually never been inside the Masai Triangle.

I can see that I'm not the only tourist to complain about this agency. Other customers complained on TripAdvisor.
I honestly think that this is a scam.

Thanks to Alex, the "new" guide that we had to make the overall experience slightly better.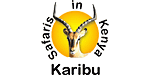 Reply
from

Karibu Safaris In Kenya

Posted on Dec 18, 2018


Hi,

Am so sorry to hear that.....that must have been really frustrating - That was not the plan.

You were booked for the 4Days 3nights Masai Mara and on the 2nd night you choosed to go to lake nakuru with the other group which were leaving masai mara early to lake nakuru, i wish you could have stuck with the old plan of you staying in Masai Mara for 3nights we could not have this problem.

I had of your complain earlier when you reached lake nakuru and offered you boat in lake naivasha which you agreed as compensation for you departing early in Masai Mara.

About the driver talking on phone he has explained that his Radio call was not working hence he had to use his mobile to communicate with the other driver guides in the park in regards to the wild animals locations...but we have fixed in now.

We have learnt from the mistakes and it will not happen again.

Thanks for bringing this to may attention.

Regards

Mary
Safari coodinator






Michael
–
US
Visited: November 2018
Reviewed: Dec 10, 2018
Email Michael | 35-50 years of age | Experience level: 2-5 safaris
A total wreck
Before booking this tour I had some communication with Robert. I clearly asked if Karibu had a tour on my dates and he said it did. On my arrival date I went to the office, paid my balance and was subsequently sent to a car that would shortly transfer me to join another group with another company. Karibu never contacted me again.

At a transfer point myself and two other passengers joined a group of 6 other passengers for a total of 10 people (9 tourists plus the driver) The vehicle was so full we all had to sit with our own luggage and supplies between our legs and on our laps as the small space in the rear of the vehicle was woefully inadequate. Despite the fact that the tour was supposed to be maximum 7 people with everyone being offered a window seat and rooftop space, for the long drive to Masai Mara, the first evening game drive and the second day morning game drive we were 9 cramped passengers with three people having to use flimsy extension seats in the middle of the bus (ie. no window seats) and not receiving good views. After 2 passengers left after the morning drive it was still not possible for all 7 passengers to have a window seat and rooftop space as promised as there was only window space for 6 in the back. If you sat in the front of the bus with the driver, there was no rooftop space and you were situated lower.

At the camp, no towels were supplied to us. I only mention this because a few days before I left home I wasn't sure if I needed to bring my own towel so I e-mailed Karibu to see if towels were provided at the camp sites. They told me they were so I didn't pack one. I don't know if this was a lie or because the company they dumped me with used a different camp site with different standard.

On the third day I was supposed to visit Lake Nakura. The night before I reminded the driver since all the other passengers were going to Amboselli. He said he was aware and that I would be dropped off at a transfer point. After we left Masai Mara on the third day, I again reminded the driver about my transfer to Lake Nakuru. His reply was "You are not going, you will be going to Amboselli with us because there is no tour group going to Lake Nakuru today" There was no discussion with me at any point prior to this and had I not said anything to the driver, I don't know when they were planning to tell me. I asked him to call my tour operator (Karibu), but he refused saying this is what his boss had told him and that he was driving now and couldn't call (this despite the fact that he later picked up his phone while driving multiple times). I called Karibu's office on my personal cell phone which was very expensive as I did not have a local SIM card. Robert picked up and was very well aware of the situation. He suggested that they could refund some money which really wasn't a good option for me. He then said I could still go to Lake Nakuru on my last day instead. This would have meant backtracking a very considerable distance and spending about 12 hours in a car to go from Amboseli to the Tanzanian border to Nairobi to Lake Nakuru. It was never a real option as an evening tour at Lake Nakuru would have been impossible. I ended up taking an extra day in Amboseli, which is not something I really wanted to do as I felt one full day there was sufficient. What makes this even more frustrating is that the group that I joined for my second day in Amboseli had been in Masai Mara the previous day. If Karibu had communicated with me that going to Lake Nakuru was not be possible BEFORE I left Masai Mara, I would have much rather preffered to spend the extra day in Masai Mara.

Karibu failed miserably both in terms of communication and in terms of delivering what was promised. When my trip ended I wrote them an e-mail describing my experience and asking for a manager to respond. No one ever did, but after what I experienced, I really wasn't expecting anybody to. A complete disappointment.
Daniel
–
ES
Visited: August 2018
Reviewed: Dec 8, 2018
Email Daniel | 20-35 years of age | Experience level: first safari
THE WORST EXPERIENCE POSSIBLE
After much comparison on Internet, I decided to book my trip to the Masai Mara for 3 days with this company. Big mistake.

Despite they took their time to answer my emails (great 'pole pole'), the reservation was made without major problem, for a single room in the Mara Springs, which I took charge of checking in person at his office in Nairobi, two days before the start of the trip (where they tried to trick me).

The problem came on the day of the activity, where they tell me that I will have to share a room with a stranger because there is a lot of traffic in the park this season, that they feel it, that I must have empathy, that I must be proactive, that they fuck me and that I can stand it . Well, no. Because one thing is that there is a last minute setback and quite another is that there is no seriousness here. But of course, one takes the trip programmed to the fingertips and I could not afford the pleasure of looking for another company that left in less than 10 minutes to the park, so I agreed to go with them, they made me a ridiculous price reduction that I would gladly have paid for 20, so as not to share a night with the boy who played for me, who had also paid for a single room and to whom I scarcely frightened entering his 'tent' to usurp the next bed.

Regarding the planning within the Masai Mara say that it was not fulfilled at all. The first day we spent 1 hour and a half at the door checking our passports (we were 9 people, so you calculate the slowness), and we spent half an hour in the park, which gave us a dreamy reddish sunset that I asked the driver to photograph and he did not leave me, answering me in an edge way and driving to the opposite side.

The second day was quite well and the guide seemed to change his character. However, same result trying to photograph the sunset of the previous day. Like they give bad luck to man, I do not want to prejudge, first of all empathy.

The last day, which was presented as to take advantage of to see the sunrise in the park, forced us to visit the Masai community, with no option to reply, and return to Nairobi, where they left me in a place that was not the agreed . I complained and they said I cause a lot of problems.

Regarding the VAN where we traveled all the time, although basic, it was comfortable a priori, it did not turn out that way since we were in it the top of possible people, bothering one another in many moments, inevitably.

On the other hand, the accommodation was finally carried out in the ENCORO WILDLIFE CAMP, which I will break down into another opinion, but which I can summarize in precariousness, dirt and loose snakes.


SULTRY.
stelio
–
Visited: June 2015
Reviewed: Jul 12, 2015
Email stelio | 20-35 years of age | Experience level: over 5 safaris
missold package
We have missold a Safari Package, we took the Kenya and Tanzania package as advertised on their website and we paid $1700 per person for 10 nights.
First of all Karibu Safari is not licensed to operate in Kenya, so basically they took us to the border, put us on a transfer and gave us to a different agency... very different from what we had paid for and we were expecting
Karibu Safari and Robert demonstrated their incompetence from the information stage until the organization stage of our trip.
More specifically we experienced the following issues:
1) they sold us a package with max 6 people in the van and for 4 days there were 7 people in the car
2) WIFI at lodges and hotels, Robert told us that there was WIFI at the lodges and hotel in Kenya but there was not WIFI in any of the lodges in Kenya & Tanzania, the quality of the lodges and the services offered was ridiculous, we spoke with other travelers and our lodges were the cheapest and the worst ones that you can find...
3) Waiting time, on the way from masai mara to lake nakuru, we have to wait 3 hours in the middle of the road for an other car to change passengers and due to this inconvenient we lost our night game drive to lake nakuru
4) Lake nakuru to Amboseli trip: they told us that was 4 hours driving when it took more than 10 hours due to the fact that we have to go to Nairobi to pick an other tourist and got stuck in the traffic
5)Passing from Kenya to Tanzania, we had to wait 4 hours, the transfer that Karibu arranged for us did not have valid documents to pass the border, as a result of it a group of 14 people spent 4 hours with 40 degrees waiting.... a taxy would have costed $30 and would have avoided our group of 4 people waiting 4 hours.
The result of this 4 hours waiting time was the shift of lake manyara and the cancellation of our night at ngorongoro camp, again this is not what we have paid for and with a little bit of care and attention should have been avoided, we were not paying the price for a budget safari and there are not excuses for this lack of organization, an agency who arrange a crossborder transfer with a car who has not documents should be closed straight away....
6) We were in the group with Tanya (you can read the other 1 star review) and we agree with everything that she said, Karibu staff was just rude and careless promising things that they were not willing to do just looking how to get few more dollars...

I really cannot believe that the 5 stars review are genuine, personally we had a terrible experience and the worst element was the discussion with Robert and the other Karibu staff who wanted to be right and cannot accept the evidence, after several discussion they apologized and they refused to offer a compensation for all the inconvenience that we suffered.

Robert and his staff think that the fact that they have not left us in the middle of the road is a success, they have no idea of what it means customer service and they think that tourists are just chicken to get money out of it, they cannot understand customer need and if they only wanted to, they could have offered a much better service making customers happy and giving value for the money spent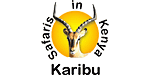 Reply
from

Karibu Safaris In Kenya

Posted on Jul 31, 2015

Karibu Safaris is licensed operator in Kenya(Anybody in doubt we can email them the certificate offered to us my the ministry of tourism).

There was a recently new accord signed by both Kenya and Tanzania that no operator shall be allowed to operate in another country even there vehicles should not pass the border point hence work in partners as agents from both countries.

You and Diana(traveled as a couple) you have posted 2 similar reviews, so we have responded to her review page.

Sorry for the bad experience you had while on safari,as much as it has tainted a bad picture it has made us also change the way we operate group joining safari for the better and nothing like this will ever happen in the future.

DIRECTOR
Msafiri
Diana Contreras
–
Visited: June 2015
Reviewed: Jul 12, 2015
20-35 years of age | Experience level: first safari
Miss sold safari package, asked for a refund and never got even an apology. Total rip off
1) Number of passengers in the cars, we have agreed for MAX 6 passenger and for several days there were 7 people in the car making the game drive very uncomfortable since there is no space for everybody to view from the roof.

2) Road Trip from Masai Mara until Nakuru
We and other 4 clients has to wait for 3 hours at the restaurant for a connecting van/safari group (coming from the same place!!!).
This delay meant that we were not able to have the evening game drive in Nakuru as per schedule

3) Road trip from Naroku until Amboseli
We passed to Nairobi to pick the chef and an other passenger instead than going directly to Amboseli, we found a lot of traffic to get in and out from Nairobi and this deviation made our travel longer of probably 2-3 hours and made our travel even longer, obviously we missed the evening game drive as advertised on the schedule

4) road trip from Amboseli until Arusha
the arrangement of this trip was just unbelieveble, we waited for 4 hours at the border with two other spanish tourist due to your arrangement (travel in a 15 pax) as we first had to get our visas (10am) wait for the shuttle (12am) and wait for another three hours for the other 15 people and one BUS!! to get their docs. As a result, we had lunch at 4pm and missed our afternoon game drive in Navaisha (arrived when it closed 6pm).

The result of this delay was the cancellation of the evening game drive to lake Manyara and the change of schedule for the rest of the trip in Tanzania

5) Lodges advertised, you advertised on your schedule Mara sidai camp and we stayed in a different one (Lenchada), without internet (as advertised and a very low quality) None of the lodges have internet in the contrary of what you told us.

6) Advertising a cross country package that you cannot offer, your company is cleraly not registred and authorized for doing business in Tanzania, and therefore you cannot sell a package without saying that it would be provided by a different company (Aruexpeditions).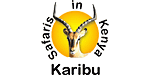 Reply
from

Karibu Safaris In Kenya

Posted on Jul 31, 2015

1) Honestly the 7th person joined you while you were heading Amboseli(Tanya) she also wrote a review other wise in masai mara you were 3pax nakuru you were 6pax.

2) We are sorry for the delay,the delay was caused by another safari company car broke down and we could not watch there clients suffer and at the end of the day all us are promoting kenya as a travel destination you arrive lake nakuru late but we compensated for you game drive on the next day before departing to Amboseli.

3) From Masai mara to Amboseli you have to pass Nairobi no other option what cause the heavy traffic jam was the heavy commercial truck driver blocked the highway and were on a go slow because of police harassment.,but we take the blame for that.

4)For the border crossing after you borded the shuttle(the shuttle was not ours it a P.S.V-Rainbow shuttle) the immigration detained it for a while because they had fogot to carry the original log book thats where the delay was making you arrive lake manyara late and not sleep in the park but outside because the park get closed at by 6pm.

5)In the program we sent to you via email we never mentioned Mara Sidai but Lenchada check your emails well...just check in internet you will see mara sidai reviews and lenchada reviews and the facilities it self you can compare the difference,as a tour operator we visit there every weekend for inspection, I think you were corresponding with another operator that offered mara sidai making the booking with us that why you say we offered that..

6) The was a new law that no Kenyan tourist vehicle can enter Tanzania and no Tanzania tourist vehicle can enter kenya even at the airports so we have to work with agents this was to create equality and no company has permit to operate in both countries we have to use agents/partners.

Kindy also reply with where you stated in the email that you wanted refund...honestly its not good to paint a bad picture, we apologized and explained what happened on email correspondence with stelio( your travel companion)

Director
Msafiri
Tania Paschen
–
Visited: June 2015
Reviewed: Jun 29, 2015
Email Tania Paschen | 35-50 years of age | Experience level: over 5 safaris
3 day safari that really only added up to 1 day - promised refund never came!
I booked a 3 day safari to Amboseli with Karibu Safaris. I was told I would be joining a group on their way through from the Masaai Mara and be picked up at 12.00 midday. I was not picked up until 3.30, meaning that the game drive scheduled for that afternoon did not happen as we were travelling til 9.00 that night, and eating dinner almost at 10.00. I was also promised free water and a visit to a Massai village - neither happened. The group I joined had been told they would all get a window seat in the van - my arrival meant that there were 3 in a row on our seat, and we couldn't all stand up at once to do the game viewing when we finally got out into the park for a day. It was a good day, very average lunch, accommodation VERY basic, stinking toilets, 20 mins to get hot water etc The next day after a 2 hour game drive we had to drive to the Kenya / Tanzania border to drop off some of the group. This meant me sitting in the van for 2 hours in various carparks waiting for them to be sorted over the border. Not my problem, not what I paid for. So 3 days was two days driving and the equivalent of 1 day game viewing. Arrived back into Nairobi at 2.00pm - nothing like a full day there either. I asked for a refund, was told that I would be given $50 refund, I said $60 given the free water had not eventuated either, and so was told I would get $60. I sent account details, was told that it had gone to accounts, and now - typically - am not getting any replies to my enquiries. The trip was also run by Bigtime safaris, a totally different company I was just thrown onto. I have been travelling through Africa for 15 years and this was the most disappointing trip - lied to, oversold, bored sitting waiting in carparks while others had their trip sorted out and I couldn't get mine sorted, and then to be promised in various emails a refund only to have that fall by the wayside too. DO NOT GO WITH KARIBU!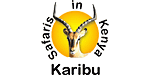 Reply
from

Karibu Safaris In Kenya

Posted on Jun 30, 2015

Hi Tania,

Sorry about your experiance while in safari with us.

From the begining of the emails we have mentioned to you that we have a depature to amboseli for 2nights 3days that will begin by 1pm because the clients were coming from lake nakuru, on that day the clients had extended the game drive and there was a delay, we told you about it and picked you from your hotel and took you for lunch at the city center so that they can just pick you while they will be on transit, you mentioned that you have been in nairobi before several times and new the trafic around the city center, the driver got stuck ih the trafic jam and reached by 3pm you arrived amboseli at night and had dinner and overnight at Kimana tented camp where all the other guest stayed, we were not aware of the bad state toilets it could be better if you could have told the camp manager and he could have changed your room because we had called him after you wrote the email and he said there were other rooms with were no occupied and he could have changed.

The 3days safari group joining to amboseli is usualy $420 and since we knew you are going to miss the 1st game day game drive we changed you Usd350(park fees is usd80 × 2= $160) then we paid for accomodation, driver guide, transport and meals, so the price wasent high for the safari.

The tour included visit to the masai village(transfer to the village)and not the entrance fee to the village.

We had 4pax including you for the trip and bigtime safaris had other clients too and we decided to join them (but its a mistake that will never happen again).

About your refund kindly check with your bank because we have sent you the $60 as per the details you gave us.

From the experiance we had with the amboseli trip we have stoped selling amboseli to clients who will be joining the safari from nairobi to amboseli joining clients who will be coming from lake nakuru because of the delays and we will sell private safari only from nairobi to amboseli.

Next time you will be in kenya(i am told you said you come kenya for work each time)pass by our offices we will offer a complimenatry trip.just ask for the DIRECTOR.

We have also purnished the staff who was hundling you by not repsonding to your complains on time.

Sorry about that and it will not happen again, visit us when you come back again in kenya.

Regards

Msafiri
DIRECTOR
Disclaimer
All corporate and/or tour info is provided by Karibu Safaris In Kenya, not SafariBookings