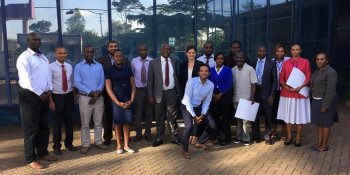 Karibu Safaris In Kenya
4.8/5 – 960 Reviews
Located In:

Size:

10-20 employees (Founded in

1986

)

Member Of:

KATO

, Tourism Regulatory Authority & Eco Toursm Kenya

Tour Types:

Small & medium group tours (Mid-range & luxury)

Destinations:

Price Range:

$80 to $280

pp

per person

per day

(USD, excl. int'l flights)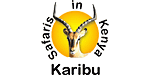 Rating Breakdown
Melanie
–
CA
Visited: August 2022
Reviewed: Sep 12, 2022
Email Melanie | 35-50 years of age | Experience level: first safari
Budget should not mean poor quality....
We read many reviews of various companies and chose Karibu because they seemed to offer a very professional service, they guaranteed maximum 6 people maximum per van (so everyone has a window seat) and apparently had good guides (so many reviews said the driver/guides were excellent!). We chose a 7 day safari to Maasai Marai, Lake Naivasha, Hell's Gate, Lake Nakuru and Amboseli. Unfortunately, we were somewhat disappointed.

Booking, communication with Robert, payment and initial pick-up all went smoothly! Yay! But then…things started taking a downward turn…first, we were told that the planned itinerary was changing because we had 4 people joining us later…no worries. This change ultimately meant we spent more time in the car (so less time doing activities) and almost 2 hours waiting for the people to join. During that first day's amended agenda, we went to Hell's Gate park. Our driver/guide Castro kept telling us we needed to rent bikes and that he could not drive in the park…he pretty much dropped us off to negotiate bike prices on our own, it was a rather uncomfortable situation (which quite honestly should have pre-arranged or the negotiating done by him…the guide). Being new to Kenya we had no idea what would have been a reasonable price. Anyhow, we took bikes and rode into the park with a different guide who was assigned to us without any previous explanation. We did love the experience of riding the bikes, but it became obvious that our driver had not been fully honest with us as there were many groups driving through the park and disembarking for photo opportunities. Let's just say that this first bit of "dishonesty" did not set us up for a relationship of confidence with our guide. Many little things like this kept happening along the way and it just made us uncomfortable and even frustrated at times. In fact, on more than one occasion, so-called "optional" activities were assigned to us without choice nor with any prior information and then the person providing that activity would expect some sort of extra payment, which we were never made aware of before.

That first night we were driven to a hotel that was not in the planning that was sent to us by Robert and when we asked about it, Castro said that the other hotel had called him to say they were fully booked and that we should go to this one. Again…seemed strange but, whatever, we went with the flow. A similar thing happened to us in Maasai Mara when we arrived at a different camp than what was on the planning. Since there were now 6 in our group at this point, everyone questioned the situation and Castro just seemed annoyed with us. He did not exhibit any sort of patience and eventually, in a huff, drove us off to the other camp at which apparently no reservation had been made and we were again put in an uncomfortable situation….we were told by the camp staff that the only tents available were "luxury" tents and that we would have to pay extra. Of course we refused, and after waiting for about 20 minutes…we were all assigned regular tents, although one couple (newlyweds) had to sleep in separate single beds. Just another awkward strange situation. Something similar again happened when we arrived at our assigned camp in Amboseli. Upon arrival, we were told that the reservation for our group had never been confirmed so that they did not really have the correct number of tents for us. So as a group, we ensured the newlyweds had the best accommodation, but that meant that the other two couples ended up with subpar, lower quality rooms (not tents) for their stay there. Don't get me wrong, the staff at this camp were outstanding and they really did everything they could to make us comfortable (thank you Henry), the problem here lies with Karibu.

We did fully enjoy the game drives though and I must say, Castro was an excellent driver. He got us close to the animals and did everything possible to find them. That being said, he was really not a good guide. I realize this was a budget safari but basic guiding is not hard to provide (having worked in the tourism industry I feel I am well placed to say so). Simple basic information about the animals, people and places would have been appreciated. Common courtesies such as saying "Good morning, how are you?'' or smiling on occasion do not cost the company or the guide any more and they make a big difference in the client's experience. On some days Castro barely spoke to us and getting simple information about our day's itinerary was at times like pulling teeth. We had to ask for water on many occasions and it felt like it was an inconvenience for Castro to give it to us, when it was supposed to be provided. Some days we got a small bottle each, some days we didn't even get any. On one day, when we mentioned this, we got a snarky response from Castro of "well…did you ask for it?''. Unfortunately, his attitude made us feel unwelcome and more of a burden to him than anything. We eventually all just pretty much stopped asking questions and tried to enjoy our game drives as much as possible.


There are probably another half dozen situations I could describe here that made our experience much less enjoyable than it could have been (not to mention the vehicle break-down which ended up having us wait for 5 hours for a replacement vehicle….these things happen of course, but it was the poor communication of it all and the lack of apology or any sense of compassion that made it a bad situation or the fact that there ended up being 7 of us in the van and we had to argue to ensure we remained at 6) , but I will limit myself to these.

Again, we saw some amazing animals. The game drives were excellent. But the guiding, organization and communication were very disappointing and quite below even a budget safari standards.

I would think twice before booking with Karibu.

Ethan
–
DE
Visited: March 2022
Reviewed: Mar 30, 2022
Email Ethan | 35-50 years of age | Experience level: 2-5 safaris
They turned the jeep into a matatu for profit
I was hoping that the good reviews are real, but I was a fool to think so. Karibu Safaris put us 9 people in a jeep when the maximum is always 7 people. They breach their specific promise since we asked multiple times to make sure that no more than 7 people will be in the jeep. They simply surprised us in the morning and we couldn't do anything about it.
It should be 6 in the back and one next to the driver maximum, but they decided to make extra money on our back and had 8 people (one sat in the back with no window view) and also a small kid ( so 9 people in total ). Moreover, they tried to lodge two of us in a single room where we clearly booked private rooms.
Anna
–
Visited: May 2021
Reviewed: May 6, 2021
Email Anna | 20-35 years of age | Experience level: 2-5 safaris
Not professionnal or serious enough
I booked two different safari tours with this company. I had to pay cash for the 2 tours and the tour operator applies a strange conversion rate (440$ -> 48400 KES). I did'nt complain at the time.

The first tour was a 3 days in Masai Mara tour - safari joining group : it went quite well, especially thanks to our guide James who really did his best to help us find the Big Five.
However, we didn't get water as planned on the website. When I asked the company, they put responsability on the guide.

The second tour was a One Day solo in Amboseli: the guide was supposed to pick me up at 5am at the hotel. He arrived at 5:40 because of a technical problem with the car. This car was so old that it was already amazing that it could still drive. The first guide drove at a gas station and I had to wait for another 15 minutes for a second driver to come and pick me up. A lunch box was supposed to be included so we could have lunch in the park but it was'nt. So we headed to the park and had nothing to eat before 5 pm, at a gas station, when we came back to Nairobi.

When I wrote to the tour operator to complain and ask for compensation, they didn't even bother to answer and at least apologize.

I know I booked cheap tours, but even when it's cheap you can expect the basic professionalism from a tour operator.

Lisa
–
US
Visited: March 2020
Reviewed: Apr 1, 2020
Email Lisa | 50-65 years of age | Experience level: first safari
Robert was responsive and staff friendly but............. NOT an overall great experience - Sadly
Robert was very responsive. In fact, I contacted a few companies and thought that I was working with Robert for a couple of weeks to find out that it was another company. A couple of days before I thought I was going on Safari, I found out from the other company that it wasn't Karibu and didn't think I would have a chance to go on a safari last minute. I called Robert and he said he needed to call me back to see if it was still possible. I was then confirmed for a 7 day safari that was to start in Masai Mara and then go to Amboseli as the last park. He also said that I could pay in Shillings since I did not have USD. (I was on a working visa and had been in the country for 3 months, so only had Shillings)

I was greeted a few days later by a driver who was picking me and taking me to the office to start my safari. I didn't think any of it. Got to the office and signed my paperwork and paid. Was brought downstairs and put in the same low rider vehicle that the driver picked me up in. I just thought the driver was taking me to the place were the Open top Vans or jeeps were going to be. After the driver started to drive out of town, I questioned him on the vehicle and he said no that it was just me and him and in the car. He then said, instead of going to Masai Mara, we were going to go to Amboseli first and go backward because the car can't be driven in Masai Mara. I told him that I was not happy and didn't think this was going to work. He said that even with a car, It wouldn't be an issue getting great pictures in Amboseli. After trying to contact the office and not getting through, I felt I had no choice and agreed. SADLY, not true.

Don't get me wrong, the driver was a GREAT guy...... and due to CoronoVirus and the country shutting the borders and airports down, I had to leave after the first full day. Karibu did give me a partial refund (only for 4 days of park fees - about 200) but I was hoping for more due to the fact that I was in a car that was so low, the undercarriage of the car came off and we couldn't go that far into the park because it would flood out or scrap. Plus trying to take pictures so low in this car with tinted windows was a nightmare. I only got one day and it really didn't give me the happy experience I was looking for. When I got home aside from the photos on the hilltop from lunch, they were not great!!!! Not from my cell phone or borrowed camera.

I took pictures of the car but it doesn't allow me to add them onto this review sadly. You will see what a disaster of a car it was for a safari.

Like I said Robert was nice and replied back quickly and Raymond the driver in the car was nice and felt bad. The staff at the tented camp was great too.....

If it wasn't for the LOW RIDER CAR, and the fact that they didn't refund me in full the money for the other 5 days, I think this company might have been fine which is the reason why I gave them 2 stars. I feel bad for rating so low but it just wasn't practical putting someone so low in a car with dirty tinted windows for a safari after they confirm via email that the vehicle was an open-top Van. I honestly would have rather not even gone and saved myself a lot of money.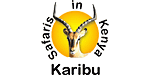 Reply
from

Karibu Safaris In Kenya

Posted on Apr 2, 2020

Hi Lisa,

Yes you were in kenya for a volunteer work in Machakos County and after that you booked a 7Days safari with us and this was ust at the begining of the corona virus out break and we had plenty cancellations so we decided to back track your safari and start with Amboseli in a smaller car and when you head to lake Nakuru, Lake Naivasha & Masai Mara you will meet up with other travelers and continue the safari with a popping up rooftop safari van as we did not want to cancel your safari beginning date.

When you were coming from Amboseli to meet the other travelers to head to lake nakuru you called the office and said you have changed your plans and your heading back to the USA the same day at 2pm and requested to be dropped at the airport and demanded for your refund, as per the hospitality policy thats last munite cancelation and No refund on that but we decided to refund you the park fees (USD80 x2 for masai mara), (USD26 x 1 for Hellsgate-lake naivasha) and (USD60 x 1 for lake nakuru) as we were going to bank it the same day you canceled and we refunded it to you.

Accommodation in all the facilities were paid in advance and we could not get a refund on that.

Park fees that we had not banked in the kenya government account for the entrance fees is what we refunded, lucky to you you canceled the safari early before the banked opened for us to do the banking.

The pandemic has caused of cancellation making group joining safari not possible at the moment.

We are sorry about your experience and we will take your feedback and work on it for other futures safaris.

Regards

LEON
CHAIRMAN




Malin
–
US
Visited: February 2020
Reviewed: Feb 18, 2020
Email Malin | 20-35 years of age | Experience level: first safari
Wish I would have spent a little more money for a better company
I read a lot of reviews before choosing this company (Karibu). I knew there were a lot of mixed reviews and some really bad reviews, I decided to take the gamble. I wish I would have paid a little bit more on a better company. But I guess you get what you pay for. I did the 4 day/3 nights Masai Mara + Lake Nakuru.

I was picked up from the hotel 7:30am and taken to their office (literally a few blocks away from my hotel). There we waited for a long time (1-1,5 hrs or so), I guess some other people in the group were late too. I had to pay the remaining balance at the office but when we left at 9 am and passed right by my hotel I was bummed I had been up since 6 am haha

We got an old van (sure, budget tour, didn't think more about it..) but after getting closer to Masai Mara park and the last 1,5 hours consisted of a bumpy dirt road, I really wanted to slap myself for not choosing a company with a Jeep or better vehicle. It was miserable the last 1,5 hours, my seat was slightly loose and I was shaking back and forth... it was awful.

Once at the lodge, I guess it was okay. I mean, you get what you pay for.. I shared "tent room" with another solo guy (I'm a solo female traveler). It was fine, but the toilet and shower only has a drape... so you can hear everything.. just so you know ;)

We were unfortunate to get a bad driver/"tour guide" - James , his English was ok but he was terrible at communicating. He didn't explain or say anything the whole trip.. we had to ask if we wanted to know anything. The afternoon when we arrived to the Masai Mara and the lodge we were staying at and we were doing a evening Safari game drive.. however, it was never communicated that we had bring our passports for the game drive to get in to the park (we left them at the lodge). So when we arrived to the entrance with no passport he was almost shocked why we didn't bring them!? The tour was constantly like this, no communication AT ALL!!

During our full day Safari, he pretty much said nothing about any animals or facts or anything! Sometimes we had to tell him to stop so we could take pictures of the animals. I wasn't expecting a A+ tour guide, but common.. at least maybe tell me something?

The food at the lodge was very boring, carb and very little veggies and no fruit (2 out of 3 days). The last lodge was good, had veggies and fruit and we were all so happy to eat there! Haha (still nothing fancy!)

3rd day we were told we had to switch van and join another group to continue our trip.. sure no problem. So we jumped into another companies van (not the same company I booked with). That van was a lot nicer, thank god! That driver (Richard) was also little but more informative at every stop and told us a little about the animals.

Overall, be prepared to be disappointed...at least hopefully you get a better driver/tour guide than us. I wished I spent a little bit more money and got more out of my trip. Better food, better vehicle, more information about the animals, the park etc.. or any information at all would have been nice! I would not recommend this company to other travel friends.
Kristina
–
SK
Visited: October 2018
Reviewed: Nov 9, 2018
Email Kristina | 20-35 years of age | Experience level: first safari
The worst tour company I ever experienced
We went on a 3-Days safari - The Masai Mara.
The driver arrived late, the vehicle was uncomfortable and we did not feel safe throughout the journey. Our « guide » was more a driver than interested in being helpful or showing us around. The food was very cheap and disgusting and no drinking water in the camp. No hot water on the first day of the stay.
The guide decided not to do the safari on last day morning and he appeared on at 9 am.
I do not recommend to do the safari with them. Robert and his staff are not helpful, friendly and informative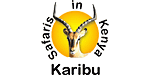 Reply
from

Karibu Safaris In Kenya

Posted on Nov 9, 2018


Hi Kristina,

We are sorry about your experience, i will look in to the matter and have a seat down with the driver guide and robert and see where all went wrong and why he dint have a last day game drives while he had valid park re-entry tickets.

Sorry once again.

Regards

Victor
Chairman
Zeev
–
IL
Visited: March 2017
Reviewed: Mar 28, 2017
Email Zeev | 50-65 years of age | Experience level: 2-5 safaris
If you have another option, choose to use it
Safari is minimal in terms of conditions.
The vehicle was Oldest relative to other safari vehicles.
Unconventional tour coordination, planning was poor, not based on customer requirements, the driver wanted to finish as quickly as possible without taking additional sites. Edward and recommended his name to go with it.
Robert was not available to solve problems, and at the end of evaded answering the allegations.
There are other companies that drive safari, recommended to get them on trips in Kenya.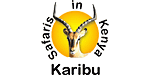 Reply
from

Karibu Safaris In Kenya

Posted on Mar 29, 2017


Thanks for the feed back,

I took sometime to make a follow up on your complain and questioned robert and edward and was told that all was well when you did the 4Days Masai Mara and Lake Nakuru(even the guest from Ukraine (Aleksandra) wrote a review immediately after getting dropped at the hotel from the safari, the whole problem started on the last day when you were taken to at the base of mount kenya to take photos and you demanded be taken for game drives which was not included in the package you were offered and when Edward asked you to confirm with your program and whats included you confirmed and saw it was not included, as for you to have game drives we had to pay park fees and car and driver park fees and Edward suggested that you pay the park fees and then you be taken for game drives which you declined and returned to Nairobi.

Robert on the given day was not around(Saturday) we usually send him out on the field over weekends for camp/accomodation inspections, but we sent Arony the driver guide that you went with the 4Days Masai Mara and Lake Nakuru and when he reached the hotel was told your out, he called you and you told him you were out and you will call him when you arrive which you did not.

About the safari vans we have the latest safari vans in kenya(wish could attached some of the photos) that's why many small safari operators trust us and give us there guests to join with ours to take on safari.

Sorry once again and i will do my investigation keenly and who ever will be held responsible has to be punished.

Regards

Msafiri
CHAIRMAN
Izaskun
–
ES
Visited: August 2016
Reviewed: Aug 11, 2016
Email Izaskun | 35-50 years of age | Experience level: 2-5 safaris
I haven't like this tour operator
We booked a five days safari to Masai Mara, Nakuru and Naivasha. The driver , and he didnt take us to see the migration. It happened the 4th of August. Later, a person who was in Masai Mara that day, said me that all tourists were seeing the migration. Instead it, he "sell" us a "walking" to see Mara river. the price (the tip) was 5 dollars. Besides, he was very dangerous driving.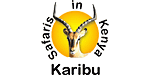 Reply
from

Karibu Safaris In Kenya

Posted on Aug 12, 2016

Hi Izaskun,

Sorry for your experience, i take the time to ask the driver guide who were all in Masai Mara on Day 2 when you had the fullday game drive upto the Mara river am told that the migration crossed for less than an hour while the driver who was carrying you was told on radio that there was a killing on the hillside(lemek area) so he changed directions to try and make it for the kill and after he started driving faster( thats when he was overspeeding to make it on time)and when he arrived at the Mara River the crossing for the day was over and he called a ranger to walk you to the river bank on the lookout area to see the crocs and hippo.

Sorry about what happened and i am personally doing my own investigation and if the driver is found to be on the wrong I will PUNISH him accordingly.

Thanks for your honest feedback

Company Chairman
Msafiri
Ana Maria
–
PT
Visited: October 2015
Reviewed: Mar 3, 2016
Email Ana Maria | 35-50 years of age | Experience level: 2-5 safaris
Far away from my last safari
I would never choose Karibu again. Their priority is to fill all the seats and make money. They are not worried about our experience. Tree cars left the agency on the same day with 5, 6 and 7 persons. People in the cars with 6 and 7 persons said they could barely move inside, travel was very uncomfortable and take pictures was possible just for the ones at the windows. The cars are very old. The roads in the parks are very bumpy and for this reason you just think how important is to have a good car when you are there. One of my lens released 3 small screws with the vibration and at the end of the trip my back was like crap. It is essential to have a good Jeep.
I shared the car with 3 young girls that spent 6 days taking selfies, delaying all trips and looking for ostrich. I was deeply interested in photography (the big 5 obviously). I love meeting people but in this situation... no match. If possible, avoid shared safaris and look for companies that personalise the safari. Freedom inside the car is essential. Our driver Zak was very good: good character, good person, good sense of humour and a good driver (very aggressive driving though). The food was very good and the camping facilities was good. The 6th day of safari was in reality just 2 hours inside the park. After lunch we were back to Nairobi. They avoid paying another entrance in the park (valid for 24hs).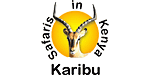 Reply
from

Karibu Safaris In Kenya

Posted on Mar 27, 2016

Hi Ana,

It all started by bad lack on the eve of the safari your husband, who had booked for the safari for 3people(for you,him and your sister), your husband (RICARDO) called the office to say that his mum had called him to tell him that his ailing father had passed away there for he wanted to cancel the safari and travel back home and he wanted 100% and since we had booked the accommodations we had to look for other last minute clients to cover up for the 3pax who had canceled and after getting the people to fill the space Ricardo called again and said that he will travel back home but you and your sister will proceed for the safari thats how the number reached 7pax.

The other clients that you saw in the other safari vans were not individual but from missionary organizations and were on a mission trip so they booked the safari together to be 7people each in the safari van.

The safari van was not old its the roads in the Masai Mara were bad last year but they have been made now well my the Mara county government, the roads were bumpy so when you drive your camera is not stable but now all those are past as the road are good.

If you can notice from our usual adverts we stopped selling packages to Amboseli National park as the K.W.S had stopped re entry to the Amboseli park with out giving the notice to tour operators and saying that you pay per entry that's why you only entered the park twice and not thrice like re entry would allow.

We acknowledge all your feedback and we will work on them accordingly.

Sorry once again,

Regards

Msafiri
CHAIRMAN
Disclaimer
All corporate and/or tour info is provided by Karibu Safaris In Kenya, not SafariBookings