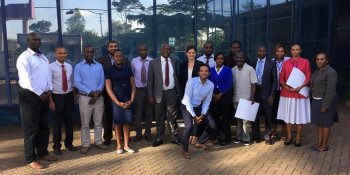 Karibu Safaris In Kenya
4.8/5 – 960 Reviews
Located In:

Size:

10-20 employees (Founded in

1986

)

Member Of:

KATO

, Tourism Regulatory Authority & Eco Toursm Kenya

Tour Types:

Small & medium group tours (Mid-range & luxury)

Destinations:

Price Range:

$80 to $280

pp

per person

per day

(USD, excl. int'l flights)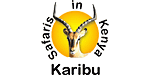 Rating Breakdown
Florent
–
FR
Visited: February 2021
Reviewed: Feb 10, 2021
Email Florent | 20-35 years of age | Experience level: first safari
Average
I did the 6 days safari. The parks are nice, it was a good experience, but I'm a bit disapointed about the tour operator.
Firstly, my plane was late, and I got blame for that because other people were waiting for me, but it's not my fault and nobody told me before the hour of departure of the tour, so I couldn't know.
Then, few times during the trip, we lacked of water and I had to insist to them to buy me some (it's supposed to be included).
The accomodations are very "basic", but it's the same for all tour operators within this range price.
The overall organization was pretty bad, I can understand it was during the COVID pandemy and it was harder to fill groups, but still.
I had to check the day by day program on Safaribookings otherwise the tour guide would have skip some parts.
The tour guide for the last part (Ambelosi) was from an other company and was pretty bad. He was not honest and just rushed the tour.
I guess if you want something really serious, you have to pay much more.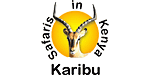 Reply
from

Karibu Safaris In Kenya

Posted on Feb 10, 2021

Hi Florent,

Trust that you arrive back home safely.

Thanks for the feedback and we will work to improve the quality of the service.

It just that due to the covid-19 effects on business we had confirmed group departing the same safari with you but the family did not get there covid negative test certificate on time so they count make it for the safari on the same day and as per our professionality we could NOT cancel your safari even if you were a solo traveler and we put you in a group doing the 4Days Masai Mara and Lake Nakuru and the part of Amboseli we put you in the Kimana tented camp safari van where by you joined the camps group safari and did the amboseli part. we had to make you finish the 6Days safari as planned.

We will improve to streamline the quality service, it has only happened during this pandemic. it has never happened before.

Thanks for your feedback.

Kind Regards

Wanjiku
Guest Relations




Aaron
–
IL
Visited: January 2020
Reviewed: Jan 9, 2020
Email Aaron | 20-35 years of age | Experience level: first safari
Bad organization, amazing experience
Karibu booked me and another traveler on another company's vehicle without notifying us. This caused some issues as the schedule didn't entirely match the one advertised and the driver had been told that we were going for 3 days instead of the 4 we had paid for. In addition, the vehicles used were really not suitable for the road conditions and we got stuck 3 times, once having to exit the vehicle as it flooded with water and threatened to tip over.
Overall, however, the safari was incredible and our driver and guide Ken was super helpful and accommodating! Do note that if you book the 4 day Masai Mara and Lake Nakuru safari you don't have to pay for the boat tour; Karibu is supposed to pay for it.
iMino
–
SA
Visited: August 2019
Reviewed: Aug 20, 2019
Email iMino | 20-35 years of age | Experience level: over 5 safaris
5 STAR to the drivers/tour guide of the itinerary, dissatisfied with the tour operator Robert
PLZ READ MY REVIEW AS A REFERENCE BEFORE YOUR BOOKING
Overral it's a fantastic experience of safaris in Kenya, I went different national parks or reserves with 3 different drivers, Stanley, Leban, Manifest, under their expertise, I saw all the BIG FIVE and other species of wild animals and birds, even stepping on Tanzania for couples of hours.
But I still wanted to highlight the problems I was facing, leaving other travelers a kind reminder.
1. Generally speaking, there is NO big difference to book a tour from any operator from this website. Cuz all budget tour they mix ppl with different group, for example, my Masai Mara tour, 8 ppl from 6 agencies, my Ambselli tour, other 6 ppl from 4 agencies.
2. Dishonesty of Robert: Operator Robert PROMISED me in email, his agency is the operator, but actually not even 1 driver is working for him. He's the guy attracting customers from website, hotels, streets etc. then he handled ppl to drivers/ tour guides. Therefore, the experience of safari good or not, definitely depends on your luck to meet a driver. So why spend so much time to compare different agencies here?
3. Robert PROMISED in email, single room is provided during the whole itinerary. But in Masai Mara, Ambesselli, 4 nights I stayed in a shared room (tripple room in Masai, the worst room in Ambesselli). even in Nakuru & Naivasha, i need to negotiate with hotels by myself to get a single room, reception said never receive the request from Robert! WHAT A BIG SHAME! After paying off the money, Robert broke all the promises and disappeared, no replying my emails and phone calls
4. the first day is diastrous, they picked up at 7am from my hotel, then we started the tour 10am, Robert spent 3 hours in downtown to looking for ppl and agencies to make up a group. then he asked 8 ppl packed in a 7 seated sedan, 4 ppl seated on 3 chair, 2 hour driving to meeting point... it was HORRIBLE... thanks God Koreans travellers are slim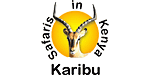 Reply
from

Karibu Safaris In Kenya

Posted on Aug 20, 2019

Jambo Imino,

Sorry for the bad experience you had,

It all started after you were conned off money by the Kenya operator(kenya walking safaris) who went missing after you had paid for your safari and when you contacted us 3Days to safari we said charged you money for group joining safari and we never asked for single room supplement as we knew getting accommodation was a problem in the Masai Mara especially for last munite bookings and it was peak season and if you have any prove that we promised a single room, kindly attached it below please and since we had group departures we decided to have your booking confirmed and you were picked and safari departed Nairobi by 8.30am.

During peak season because of many clients we hire out freelance driver guides on contract bases from other tour operators who usualy dont have clients but have free safari vans for hire so we hire our the vans from the companies with there driver guides too, when we hire we brand the vans(if you noticed they were all branded with KARIBU)

Also during peak season we receive alot of bookings directly from small tour operators who cant operate the safari themselves, thats why you found to be on safari with other clients who booked safari from different companies but you are with them on the same van.

I was always on reach on phone (24hours) but you were calling on whatsapp where by if am not where there is WIFI i cant see you calling.

All our vans take 7 people and i should summon all the drivers you mentioned there to find out what happened as sometimes they carry trainee safari vans but if there vans are full they are not allowed to carry.

Sorry ones again for the miss communications.

ROBERT
Trip Advisor


Myintmyat
–
MM
Visited: July 2019
Reviewed: Jul 25, 2019
Email Myintmyat | 20-35 years of age | Experience level: first safari
One thing I had never done in my life
It was pretty nice game reserve drive. I enjoyed most of the time. But the tant wasn't what I expected. It was a bit cold at night, maybe cuz of the season. The ranger was very skillful one and he also explained everything he knew, make us to be comfortable. I liked everything overall.
Thanks for everything
Ender Tan
–
AE
Visited: June 2019
Reviewed: Jun 8, 2019
Email Ender Tan | 35-50 years of age | Experience level: first safari
Good value for money but definitely needs improvement!
Tour started as promised. Julius was excellent on transfers from/to airport to hotels. Our first 3 days were great with Stanley in Masai Mara ( very friendly / good driver) and Lake Nakuru. Our hotels Masai Mara Lodge (very good) and Lake Nakuru (average) were both in excellent locations. We had a very short game drive in Lake Nakuru so it was a bit of a waste of time. Last 3 days of the tour after Nakuru turned into a nightmare, spending long hours in the car with a non-company driver with zero knowledge in animals / safari, Amboseli tour was complete waste of time and very tiring... the connections/ timings / this trip could be improved. Suggest 3 days in Masai Mara and 2 day in Nakuru. Overall great experience seeing all of the animals (we have seen them all) but the entire experience could have been better...
Denis S
–
Visited: August 2018
Reviewed: Aug 25, 2018
Email Denis S | 50-65 years of age | Experience level: 2-5 safaris
Not as expected
Had to pay in cash in USD, reason given, that all park fees had to be paid in cash USD. Some on the tour had paid online, but using another company. Would be great if Karibu accepted online payment.
Supposed to be 7 passengers, with window seat for all. Day one we were 9, of which 2 kept us waiting after lunch to join up. Lunch was in Narok town not at the camp. We were delayed for the 7th to 9th passengers. One insisted on seating next to the driver and was accomodated after lunch, so all had a seat. No game drive after lunch as promised, but we managed to see some animals on the way to camp. 4th bed added in a 3 bed tent, no mosquito net. Lights from 6:30 to 10 and from 5:30 in the morning. Bathroom basic but functional. Towels provided. Second day, we were promised 2 would be left at camp. Did not happen. Very uncomfortable full day safari with 9 in the van. The promised water was distributed at midday. 6 bottles per person at one time, quota for the whole tour. This after correspondence with Karibu. Guide was not informed on the first day, so we bought our own water. He was very good on the safari, trying to get us the most out of it on this day. Night was spent in another camp close to the Masai village. Horrible, 3 beds touching each other in a 2 bed tent. No mosquito net. Had to squeeze between a bed and the wall to get into the bathroom. No towels or toilet paper provided. Not polite people running the camp either.
Day three was mostly spent on driving around dropping people off and picking others. Morning was an optional 10$ Masai village visit and evening was an optional 20$ boat ride at lake Naishava. No game drive. One stop at a souvenir shop and lunch at a road side restaurant. Unhygienic place, flies in the buffet lunch and impolite wait staff. 2 unpleasant lunches here.
Night was Hotel Citymax in Nakuru. Nice people, comfortable hotel, internet worked. I could not see AC or fans, but the weather was pleasant and mosquito net available. Meals were basic, served at the table, but adequate.
Day 4 started good early game drive and then long drives to swap people. Car supposed to do that at the lunch stop didn't turn up. Our driver was driving like crazy, quite a lot off the road to beat the Nairobi traffic. We reached Amboseli after dark, but safely. Day 5 was good in Amboseli, only 5 in the bus, much more comfortable than being cramped up like before. Guide was also in a less stressed mood. Camp was better, shared hut with a female, but she didn't mind for 2 nights, so all well. Nice camp workers too. Got stuck in the swamp, but guide handled in quite well.
Day 6 morning short game drive on the way out of the park, back to Nairobi. One couple had to catch the 10 am bus to Mombasa. Luckily mount Kilimanjaro was visible.
Driver/guide did the best he could, much appreciated. Poor organising and not enough support given to him. I feel the answers to my messages were less than honest or uninformed. As a courtesy to your co passengers please come to Nairobi a day early and leave a day after the safari. This way others are not waiting for your flight to turn up or hurrying back on day 6. Just carry the baggage you need. Excess baggage in the cab is uncomfortable. Snoring at night, with strangers in close proximity is not going to make you friends.


Ren
–
PH
Visited: February 2018
Reviewed: Jul 6, 2018
Email Ren | 35-50 years of age | Experience level: first safari
Our guide was great
No complaint about our guide, he was absolutely great. He tried his best to make us comfortable and satisfied with the tour. He also shared a lot of wonderful insights about safaris and the animals in the savannah. 5 stars for Lion!

However, the road going to Masaii Mara from Nairobi was terrible and we were not informed beforehand. The driver also made a lot of detours before we got to our destination. On our way back to the airport, the traffic was terrible and we almost missed our flight, not to mention, the hotel we booked for us to get a shower before the flight.
Cezar
–
Visited: March 2018
Reviewed: Mar 15, 2018
Email Cezar | 20-35 years of age | Experience level: first safari
It was a great experience.
I like the hospitality of the drivers and the experience we had with the safari itself!
just had few comments on:
food - a little bit repetitive.
person-in-charge in the camp - I feel like he should be a little less serious and should make the tourists more feel at home.
Masai Mara Village- I had a traumatic experience here when we entered the house of the tribe. They showed me some "souvenirs" but then eventually they said it's for sale. You have to advise other travellers not to visit this village anymore as this will affect your credibility. I already saw some comments in the internet discussing about this matter.
Jay
–
CA
Visited: September 2016
Reviewed: Sep 27, 2016
Great time in Masaai Mara with a few flaws
Overall, Our visit to Masaai Mara has been incredibly enjoyable. But a few things just got a bit annoying after a while:

- Robert told us there would be 7 people in the van, however there were 8. It was a VERY crowded van and during game drives, it got quite hectic
- We were told by the operators that seeing the great migration was a guarantee. We almost cancelled because we saw online that great migration already passed, but he assured us that great migration was happening. Sure enough, there were no wilder beasts... We could've saved it for Tanzania. I highly encourage everyone to do their own independent research... because at the end of the day, its a business for these tour operators.
- The Masaai village tour is NOT free. Its 1000 shillings to enter, which was not clearly communicated by the tour operators. There were a few shocked faces in our group when this was communicated.

However, overall, the people in our group made it worth while. We've met some great friends during the trip and don't regret the decision to visit masaai mara :)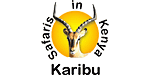 Reply
from

Karibu Safaris In Kenya

Posted on Sep 29, 2016



Hi Jay,

On the emails we listed to you well what was included and not included, kindly recheck well and you will see that the Masai village entrance fee was not included and was on the extra activities paid direct to the masai chief elder.

About the group number, you were 7 clients with one kenyan (a guide in training) making it 8 and he was seated in front with the driver but we apologize for that and it will not happen again, the company offers/sponsors free field training for the less fortunate wannabe guides who have the passion for safari guiding.

We apologize about that and we will find an alternative way to train them on the field.

Regards

Msafiri
Siska
–
BE
Visited: August 2016
Reviewed: Aug 15, 2016
Email Siska | 20-35 years of age | Experience level: 2-5 safaris
Nice safari, but please stick to your promises.
The safari was nice but we do have some complaints. Karibu safaris promised us we would be with 7 people in the van at the most (they also say so on the website). But we were with 8 people (+ driver). The van was crowded. Luckely everyone was really good company and so we all worked it out, but that was definitely not because of the driver. The driver didn't even say anything about it, as if it was completely normal. They say on the website that you get free water during the drives. The driver bought 12 bottles of half a liter water. For 9 persons! We were on a 5-day safari and had to buy our own water in the camp shops for 4 days. It's not that the water is like a huge cost or something, but just keep true to your words please. Overall we had a nice safari, the hotels and camps were good, we saw a lot of animals and we had a good atmosphere (but that was more thanks to the other tourists in our group rather than our driver).
Disclaimer
All corporate and/or tour info is provided by Karibu Safaris In Kenya, not SafariBookings