Back of Africa Adventure
4.8/5 – 77 Reviews
Office In:

Size:

5-10 employees (Founded in

2014

)

Member Of:

Kenya Association of Tour Operators (KATO) & KWS

Tour Types:

Small & medium group tours (Budget & mid-range)

Destinations:

Price Range:

$110 to $400

pp

per person

per day

(USD, excl. int'l flights)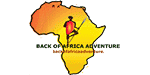 Request a Quote ›
Your request will be sent directly to the operator
If preferred, you can contact the operator directly
Jezze
–
US
Visited: June 2022
Reviewed: Jul 9, 2022
Five stars for George, he was the perfect guide. Minus one star for Hell's Gate bike ride.
George was our guide for the first four days, and he made them amazing days. He is not only a good guide, but a good person to spend many hours with. He was incredibly knowledgeable about all the animals we found. He knew how to find the more elusive animals (leopard, cheetah) and often we were the first safari van to find one of these special animals, due to his understanding of their movements and habits. He was patient in waiting for good viewing angles and opportunities. And he answered all our (many, many) questions about the large animals, the small ones, the birds, the bugs, and the plants. He even explained larger topics like the Kenya's history and culture.

His personality was a perfect fit for us. Calm and present. He was attentive to every question, but did not fill silence with meaningless chatter. He thought carefully about his answers to our questions, and clearly understood the science behind the natural world. We really appreciated the space he gave us to talk amongst ourselves, or just enjoy the sounds of nature.

For the final day, George left and Obama became our guide. He was friendly and full of jokes. We visited Hell's Gate that day. The park is nice, with some dramatic geological features and populations of zebra, impala, giraffes, and buffalo. The negative was the bike rental. We asked Obama about price but were told to wait and see, even after he spoke to the bike tour guide on the phone. When we met the bike tour guide, Obama explained his guide fee as 300 shillings, but the man corrected him to 1500. Then we had to pay a bunch of small fees, including the guide's park entry fee and even his bike fee. We rented the guide's bike for him, from him. The guide had a thick accent and a frequent cough. He mostly pointed to animals.
Only later did we see other tourists without guides and realize the guide was optional. We asked for some privacy and our guide rode ahead and mostly let us bike at our own pace.
One purpose the guide apparently serves is scaring away buffalo by clapping. So give the buffalo plenty of space and clap them away if they're too close - they can be dangerous.

Finally, Alan was a responsive organizer and answered our emails promptly. Much appreciate that
Benedikt
–
DE
Visited: January 2022
Reviewed: Jan 14, 2022
Email Benedikt | 20-35 years of age | Experience level: 2-5 safaris
Wonderful 7-day-safari
We had a wonderful 7-day-safari through Tsavo West, Tsavo East, Amboseli, Lake Nakuru and Masai Mara Nationalpark. Allan organized our whole costumized safari in only 2 days as we booked very spontaneously! The communication per mail was very good, he always responded immediately. Simon is the perfect driverguide with his excellent knowledge about the nature, animals and local culture as well as the best spots for great animal sightings. Also he never rushed but gave us enough time for watching animals and taking pictures. Not only did we see all Big Five but also many many other animals. The accomodations we had were amazing. As we are on a vegan diet, Allan made sure that we had all vegan meals. We recommend to book a Safari with Back of Africa Adventure 100%!!!
Thank you very much for a wonderful time!
Jake
–
US
Visited: May 2019
Reviewed: Apr 12, 2020
Email Jake | 20-35 years of age | Experience level: first safari
This is the best Company to use for a great Safari. Ask for Obama!
I did two different sets of Safari with Back of Safari. My guide was Obama. I had an absolutely amazing experience. Most guides will just show you the animals. On our safaris, our guide explained to us all of the details of the land, the culture, the neighboring tribes and much more. They have the best prices and without a doubt the best guides. If you are wanting a great safari experience, Back of Safari is the best way to go.
Christine Botzky
–
Visited: February 2020
Reviewed: Feb 29, 2020
Email Christine Botzky | 20-35 years of age | Experience level: first safari
Our Safari was just excellent.
My mother and me spent 5 days in the Tsavo west and east national park.
We were really lucky with Allen and our safari guide Obama.
He did not hesitated to share his knowledge about the wildlife and also told us many things about the local life.
He patiently guided us through the huge park. We felt really comfortable and happy on our journey together :)
The lodges were just amazing, everything was organized really well.
The only thing for what I would wish an improvement is the staff's behaviour in our last lodge (Ngulia lodge in the west park). The food was ok, compared to the other two lodges nothing special and the staff was not very kind.

But all in all we had an amazing time. Thank you Allen and especially thank you Obama for this unforgettable journey !

Ashwin Kumar Nandakumar
–
DE
Visited: September 2019
Reviewed: Sep 25, 2019
Email Ashwin Kumar Nandakumar | 20-35 years of age | Experience level: first safari
Brilliant organiser + knowledgable guides = Best Honeymoon
Allen is the best contact person one can have to plan an Africa Safari. He was available 24x7 for instant assistance. Unfortunately my flight got delayed and I missed my connecting flight to Nairobi. I was in contact with Allen even at 22:00, he was available, very patient and ensured the trip went smoothly in spite of missing out on the first day. Thanks to his planning we had absolutely no hiccups in our honeymoon and we had a trip that is worth remembering for a lifetime. Back of Africa tailor made our plan to suit out budget and the places we wanted to visit, we had lovely stays and were provided with good knowledgable guides who were very punctual. Overall we had a great experience and we highly recommend this company for your Safari.
jinyoung
–
KR
Visited: August 2019
Reviewed: Aug 19, 2019
Email jinyoung | 20-35 years of age | Experience level: first safari
A wonderful experience in Tanzania
I had a two-day tour of Ngorongoro, Tarangire in Tanzania.
It was originally scheduled for three days, but due to delays in flight departures, it arrived in Tanzania 24 hours later than expected. In addition, the baggage was lost.It was really the worst. I informed Alan about this situation, and he gave me feedback in real time. Alan's quick scheduling helped me finish the trip well.
And, because I lost my luggage, the guide helped me buy the things I needed before I started the safari tour.
Although the whole situation has shown the worst, I am very grateful to have completed the trip safely with the help of Allan.

And everyone! Go to Ngorongoro. I saw a family of lions hunting buffalo there. It was by far the best moment.
I wish you good luck, too.
Alex Simoneaux
–
US
Visited: May 2019
Reviewed: Aug 2, 2019
Email Alex Simoneaux | 20-35 years of age | Experience level: first safari
Obama: The Tour Guide That Made For the Best Safari Ever
Our guide, Obama, was hands down the best tour guide we could have possibly asked for. He was infinitely knowledgeable on everything you could possibly want to know when visiting these magical landscapes. He spent hours upon hours telling us the stories of the Maasai people, explaining the history of each location and Kenya in general, and detailing the behaviors and habits of every animal we would (and did) see on our safari. Aside from his wealth of knowledge, he was extraordinarily energetic, jovial, kind, and respectful of our wishes for the trip. He bent over backwards and jumped through hoops to make sure we could experience all that was possible. Obama is the kind of person that you'll become best friends with immediately and you know his passion is to provide you with the most unforgettable experience you could hope for.
Yuan
–
FR
Visited: July 2019
Reviewed: Jul 23, 2019
Email Yuan | 20-35 years of age | Experience level: first safari
I had to tell myself not to be mad and enjoy this honey moon private tour
I'm here to note the tour operator so I'd like to state several facts dealing with Back of Africa:
1. Allan asked me to pay the balance in cash but we don't have any USD, so he added 40 dollars (I can't remember how much excatly) bank fee in order to pay by card.

2. Three hours after departure we realized that it's not the direction to our first destination Amboseli so asked our driver. He told us we're actually going to Masai Mara.

3. I contacted Allan, he replied sorry for not telling us, and the program change is due to non availability at a lodge. Given that we were asked to pay the deposit 3 months ago "in order to secure the logistics", it's simply NOT acceptable to make the reservations at the last minute then realize that it's full. After carefully studying and made this tailored grogram together, imagine my furstration when Allan reversed our itinerary without informing us at all.

4. Since the itininary is reversed, I asked for a new full program. He said ok but I never recieved anything until the end of the trip.

5. On the initial program is included 3 hot meals per day, except for the full day safari in Masai Mara. Surprisingly we were given 3 times this non editable and completly non hygiene lunch box (imagine a toast sandwich with cheese and a greasy chicken leg after 5 hours under the sun). So we didn't have lunch and starved the whole day until I suffered from stomachache every evening. For the 3rd time I had to complain and fight for a real meal during our 7 hours drive from Naivasha to Ambosali.
(Allan told us later that full board hotel booking is only 5 dollars more expensive than half board, so it's more interesting for him to book with in-hotel lunch or lunch box. Again, since our program is changed, the road trips don't allow a in-hotel lunch. Since he never sent over the new program, we always needed to figure out by ourselves where we go the next day, and have no clue of lunch arrangement.)

6. On the last day back to Nairobi, Allan joined us for lunch, and asked us to express ourselves. He said sorry again, gave us loads of excuses that we as customers find it hard to accept. I asked on D1 some form of compensation which he refused, because he is too busy, and "miastake is human", and he "learned the lesson". This meeting is a pointless loss of time for our holiday.

7. I felt offended during this whole meeting. Allan was adressing only to my boyfriend and never looked at me, even when saying goodbye.

I would definately recommend Kenya and loved the breath taking scenaries and amazing animals.
Our driver and guide George is quiet and doesn't really smile, but has adequate knowlege and did his job.

These moments of frustration were not expected especially given the price we paid, we need to at least have the service we booked.
If I have any advice to give, do check every detail with him before you pay, and do not trust.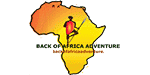 Reply
from

Back of Africa Adventure

Posted on Aug 2, 2019

Hi Yuan,
I am sorry to hear about your unfortunate experience with myself as an organizer. That was really not my intention I had at the back of my mind more so on our mail conversations as our valued customer. As a company and as a person in charge, I really appreciate your feedback as it is very indispensable.

I would also like to take this chance to comment on your points.

Yuan: Allan asked me to pay the balance in cash but we don't have any USD, so he added 40 dollars (I can't remember how much exactly) bank fee in order to pay by card.
Allan: with due respect, kindly refer to our mail conversation dated April 11, 2019, 12:02 PM, the tour booking form outlines well our company payments policies that were sent to you in good time before you make any down payments to our company via bank to bank transfer. You filled in well and mailed us back two weeks later, I'm pleased to say that I never pushed for a cash payments neither did I asked for more money than what was agreed upon during our mail conversations.
At times as a good customer and as a concerned tourist you need to be honest and not to keep some cards under the table. You had all the options on how to make payments to us including online payments through our company secured link beforehand and you opted and informed us that you shall pay the last bit in cash upon arrival…
regrettably last minute when i dropped you at your Nairobi hotel on sunday July 7th/2019 you told us that you want to settle the balance via card and NOT cash as was earlier communicated via mail and agreed upon.
Little did i know you did this intentionally....same way you gave us a wrong date for airport pickup....of which you have not include in your well versed report. i honestly believe it slipped your mind too....?!

CHANGE ON THE ITINERARY:
I must admit that this was my mistake as it completely slipped my mind and I never informed you in good time that the program was to start from the bottom to the top. I'm so sorry about this please. The main reason why I did reverse the program to start with maasai mara instead of Amboseli national park was to ensure that I get the availability for the lodges that we agreed upon in the package that you both opted for and not that we did reservations last minute.
I could have missed the facilities that were agreed upon if in any case the trip commenced with Amboseli and end it with maasai mara game reserve as per the original plan.

The below was the sketch revised itinerary:
Day 1. July 8th/2019. Nairobi to maasai mara sopa lodge
Day 2. July 9th/2019. Maasai mara – acc. Mara sopa lodge.
Day 3. July 10th/2019. Maasai mara to Naivasha sopa lodge.
Day 4. July 11th/2019. Naivasha / hell's gate NP. To Amboseli Kibo safari luxury tented lodge.
Day 5. July 12th/2019. Amboseli NP. Acc was at Amboseli kibo safari luxury tented lodge.
Day 6. July 13th/2019. Amboseli Np. To Nairobi ----END OF TRIP.
I opted for the above due to the availability of the rooms since the month of July is a beehive activity with various lodges. though NO NATIONAL PARK or GAME RESERVE was compromised.

MEAL PLAN:
The meal plan was full board in every lodges and I believe "Tom, Dick and Harry" who has done similar trip in the past do understand the logistics involve. I'm astounded to read that you got greasy lunch boxes from outlined facilities. If it is not a matter of "adding salt to the open wound", then as an operator I shall follow up with the outlined facilities.

COMPENSATION:
I honestly did outline to you why compensation was not possible since it was just a twist of the program to start to maasai mara instead of commencing with amboseli National park. It was not intentionally reversed but just to ensure I get the rooms in good time, all other logistics were as was communicated and agreed upon in our mail conversations and even the park entries, accommodations were paid in good time for the flow of the program and there were no transportation problems since we only have a new cars for our programs.

Once again do accept our sincere apologies for the inconvenience you may have experienced in respect to starting your trip with maasai mara game reserve instead of Amboseli National park.
We take this opportunity to thank you for your feedback which allows us to serve you and other customers better today and tomorrow.
We deeply value your trust, relationship / business with Back Of Africa Adventure and I'm committed to providing you with the highest level of service simply because our customers deserve the very best. If you have any further questions or comments regarding this matter, please feel free to discuss it with us via e mail or phone call.
Yours sincerely
Allan.
Malcolm & liz
–
ES
Visited: June 2019
Reviewed: Jun 29, 2019
Email Malcolm & liz | 35-50 years of age | Experience level: first safari
Dream come true safari.
I contacted 4 companies in kenya and told them what we wanted. Only 1 came back with a price for exactly what we asked for. Alan from Back Of Africa Adventure was a pleasure to deal with. He always responded within minutes to my wasaps and emails and i can assure you i sent a lot of messages. The price for our 4 nights 5 days safari stunned me i never ever thought we could have got so much value for little money. We seen 4 out the big 5 but that was good for us as our guides done their upmost best. Seeing 2 leopard was the highlight. I now know we could afford another safari and if i am ever in Kenya again i will be in touch with Alan for sure. Did i mention our tents at the campsite were ensuite?
Mary
–
ES
Visited: June 2019
Reviewed: Jun 20, 2019
Email Mary | 20-35 years of age | Experience level: first safari
Great Safari (Masai Mara)
Everything was as we arranged with the company and we had a very good experience at Masai Mara. Our acommodation at Sopa Lodge Masai Mara was wonderful.
I recommend Back of Africa Adventure!!!!
Disclaimer
All corporate and/or tour info is provided by Back of Africa Adventure, not SafariBookings
The tours offered by Back of Africa Adventure are subject to their terms & conditions