Back of Africa Adventure
4.8/5 – 77 Reviews
Office In:

Size:

5-10 employees (Founded in

2014

)

Member Of:

Kenya Association of Tour Operators (KATO) & KWS

Tour Types:

Small & medium group tours (Budget & mid-range)

Destinations:

Price Range:

$110 to $400

pp

per person

per day

(USD, excl. int'l flights)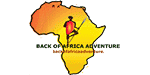 Request a Quote ›
Your request will be sent directly to the operator
If preferred, you can contact the operator directly
Carlos Andres Solis V
–
CO
Visited: June 2019
Reviewed: Jun 15, 2019
Email Carlos Andres Solis V | 20-35 years of age | Experience level: first safari
Life changing experience.
For me everything worked nice and smooth, since the first day that I arrived in Nairobi, Allan was attentive and answered all my questions and doubts. The Safari itself was amazing, we managed to see a lot of animals including 4 of "the big five" and the incredible wildebeest and cebra migration. The drivers (I had two) were very friendly and gave explanations about animal behavior and other data. The camp also very good, the staff there also an amazing group of people. It definitely met my expectations.
Harriet Clark
–
Visited: November 2018
Reviewed: Nov 29, 2018
Email Harriet Clark | 20-35 years of age | Experience level: first safari
A life adventure!
Me and my dad had the best time with Back of Africa Safari tours. A real adventure, with a great tour group and a hero of a tour guide/driver. He made the whole experience not just a bucket list moment but also a comedy show inter-disbursed with great knowledge of nature! I strongly urge anyone to give this a go as a simple must! Needless to say I will also be back in the hopefully near future!

Tang Alice
–
HK
Visited: September 2018
Reviewed: Sep 28, 2018
Email Tang Alice | 35-50 years of age | Experience level: first safari
Back of Africa have did a great job in organizing and guiding during our whole trip in Kenya
This is my first time visit Kenya and thank you so much that Back of Africa have provided to me a great experience throughout my safari. Allan is really helpful and pleased to answer any of our questions during our planning stage especially arranging the pick up and drop off from and to airport no matter how early is the flight....pick up at very early morning 4am with no worries.

Our guide, George, an extremely experienced and really nice guy. He can spot the animals so quick that we even need to search for some time from where they are. George will try his best effort to search for the hiding animals and explained to us in details their character and behaviour with best of his knowledge. We indeed can understand more about the wild. Overall the safari is wonderful. The lodge we are staying with very good standard, the price is reasonable, the safari is smooth and well planned and the service is excellent.

I will highly recommend my friends to join Back of Africa or maybe me again in the coming future.
Kayoko
–
JP
Visited: September 2018
Reviewed: Sep 20, 2018
Email Kayoko | 35-50 years of age | Experience level: 2-5 safaris
Wonderful safari tour
I joined 4 days Massai Mara tour and Nairobi National Park safari.
In Massai Mara, I saw a lot of lions, a leopard, two cheetahs, three black rhinos and many other animals.
Allan is very kind and sends me email so quickly.
Driver guides know about animals very well.
I'd like to visit Kenya again!

Meritxell
–
QA
Visited: August 2018
Reviewed: Sep 4, 2018
Email Meritxell | 35-50 years of age | Experience level: first safari
Great Journey
Allan arranged a complete 7-days safari. Even the timings were too tight, the overall experience was fantastic thanks to Simon our guide/driver and best friend for a week!! The program was not realistic with the driving distances considering Kenya's traffic and roads' quality. Simon was the superhero who was driving from Tsavo to Naivasha for 6h and still have energy to find the rhinos and make us laugh!
Our choice combined luxury and budget palaces which all of them were as expected. We only missed to have a cooler box to store water in the van and some guide books to get more info of the fauna and flora. We will certainly repeat the trip with Simon, but I strongly suggest spending at least 2 night in each place to have time to rest and enjoy the Loges facilities which are amazing.

Gianluigi Vitale
–
IT
Visited: August 2018
Reviewed: Aug 31, 2018
Email Gianluigi Vitale | 20-35 years of age | Experience level: first safari
Experts, prepared and reliable
We booked this Safari after viewing other tour operators on safari bookings. For the entire period before the departure, Back to Africa was available for all our explanations.
Moreover, they were on time in every appointment respecting the travel program.
During the safari, we didn't miss anything, we were always safe on the move and the guide was very experienced and reliable.

For another similar experience in future, I would return to them.

Thanks for the experience.
Damian
–
IE
Visited: June 2018
Reviewed: Jul 16, 2018
Email Damian | 50-65 years of age | Experience level: first safari
Kenya Safari
Alan was excellent and provided a very professional service. He is an honorable person, we found him to be trustworthy and honest. He stood by what he promised. Airport pickup and drop off (and hotel transfer) included as part of the package. We opted for 5 day safari covering 3 parks ( Massai Mara, Lake Nakuru and Amboselli), but in hindsight this is too much for 5 days as it requires a lot of driving every day (6 hours a day). If we were going again, we would recommend 2 parks would suffice (skip Nakuru - long drive for limited wildlife viewing). Driver was very knowledgeable on wildlife/animals, and handled the 4WD very well (had to switch to 4WD on one bad mountain road). Massai village visit included as part of package, but in the village we visited in Amboselli, the village chief's son who guided us around the village, was on a serious sales pitch - far too much. Significant pressure to buy items at extremely inflated prices and to donate money to the local school. This was uncomfortable and took away from the village visit.
Sudhir
–
IN
Visited: June 2018
Reviewed: Jul 3, 2018
Email Sudhir | 50-65 years of age | Experience level: first safari
Extremely prompt responses and very pleasant experience .
Certainly lived up to expectations.
Responses for all queries were very Swift and comprehensive.
The Safari tour was very well organized with a very good driver/guide.
We came back with very good memories which is what is required when we go on a vacation.
Amer
–
BA
Visited: June 2018
Reviewed: Jun 29, 2018
Email Amer | 50-65 years of age | Experience level: over 5 safaris
Strong recommendation for excellent service!
I wish to thank Allan for his excellent service and great safari experience. His more than friendly approach and timely communication exceeded my expectations. He is top class professional in safari tours branch of business. In addition, he provided me a necessary support and help in Nairobi where I experienced some difficult moments. He is truly a great guy who I strongly recommend to anyone interested in safari experience in Kenya, Tanzania and Uganda.
Essid
–
QA
Visited: June 2018
Reviewed: Jun 24, 2018
Email Essid | 20-35 years of age | Experience level: first safari
Poor service and knowledge of the package they are selling.
At the beginning, everything went smooth: Allan replied to all my emails very quickly but the problem is that nearly all the information he gave me were wrong. I spent 8hours in the van from Nairobi to Masai Mara (Allan told me it takes 4hours) and nearly 10 hours from Mara to lake Nakuru. ( was told 6 hours by Allan).
I asked Allan if they have a 4wheel drive car instead of the van he told me yes with a 350$ extra per person. We chose the van as it's cheaper: the problem is that the roads all around Mara were off roads: ( and Allan didn't tell us of course) we got stuck maybe 4 times in the Mara reserve and twice when we head to lake Nakuru. We lost lots of time: I spent more time in the van than in the parks I came to visit.
Another thing I didn't like: as soon as we sent the deposit to book the package, Allan send me an email with what is included and what is not. He wrote that tips are not included and between parenthesis : 10$ per person per day is the minimum. When we arrived to Nairobi and he met us in the hotel, he spent nearly half an hour to convince us to pay the 120$ tips to the driver at the end of the trip. A tip is not a fee or a tax: we are free to pay what we want depending on the service given.
Last thing: in the program there was the lake Nakuru known for the many flamingos that live and feed from it. But flamingos can be seen only in summer, as during the rainy season the level of the lake goes up and flamingos have to go else where to have some food. This of course was not mentioned by Allan: we spent 10hours in the road from Mara to lake Nakuru only to see the animals that we already have seen in Mara.
At the end I felt that the only objective for Allan is to sell his package and make money during the low season.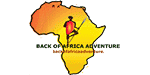 Reply
from

Back of Africa Adventure

Posted on Jun 27, 2018

Dear Ms Essid,
How are you?
Thank you for your kind and honest review on your just ended trip with us.
With due respect I have for all my clienteles across the globe, I beg to apologize for the troubles and frustration that you experienced lately. I want you to know that your complaint and feedback will give us the chance to resolve any problem that may occur and assist us in making our services better today and tomorrow.
We also observe some crucial information in your complaint concerning the time of travel from maasai mara to lake Nakuru National park… to be honest it is NOT 10 hours since the distance from Talek gate to Narok town where you both stopped for lunch is approximated to be 109 kms and then from Narok Town to lake Nakuru National park main gate is approximated to be 123.2kms. Just a simple arithmetic total kilometers is 232.2 kms. It is true the road from maasai mara (109 kms) is all terrain and is bumpy that normally takes much time for all travelers (2hrs 45minutes on this bumpy road) upon completion of this stretch the road is tarmacked and the driving is easy all the way to Nakuru. So Ten (10) hours is unrealistic. I beg to add that the speed limit in Kenya for all PSV vehicles is 80kms/hr.
For the mode of transport it my tradition to provide adequate information to all my clients across the globe as "I do not keep any cards under the table" for my packages. In our mail conversations with you I gave options and you landed on a safari van as your budget bracket could only fit on the safari van and not a jeep 4 x 4.
As a person in charge I have never compromised any of my services at the cost of my clients and I'm so sorry a thousand time if at any point you felt short changed.
Once again, we are sorry for the inconveniences we have caused you and we hope to offer you better services in future.
For any questions or further assistance, feel free to call us on +254 722 570 722 or drop us an e mail.
Best regards.
Allan.

Disclaimer
All corporate and/or tour info is provided by Back of Africa Adventure, not SafariBookings
The tours offered by Back of Africa Adventure are subject to their terms & conditions