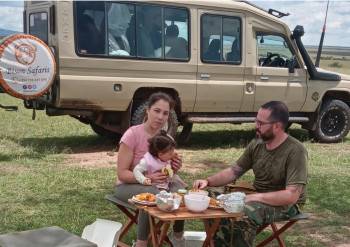 Bison Safaris
5.0/5 – 343 Reviews
Office In:

Size:

10-20 employees (Founded in

2012

)

Tour Types:

Budget tours with set start dates and a fixed itinerary

Destinations:

Price Range:

$90 to $350

pp

per person

per day

(USD, excl. int'l flights)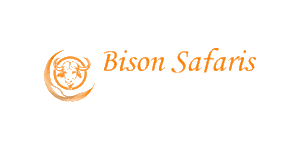 Rating Breakdown
Tom
–
JP
Visited: July 2017
Reviewed: Jun 28, 2017
Email Tom | 35-50 years of age | Experience level: 2-5 safaris
The review below is the personal opinion of Tom and not that of SafariBookings.
4 days safari at Masai Mara and Nakuru
Maggie is very responsive and the tour is well organized. However, I gave three stars, because the guide/driver was not so professional. I did not feel his passion to entertain guests who came to Kenya from far away countries. He sped away through many interesting scenes, and he drove slowly in barren area without any animal. One day, he came back to the hotel at 4.30 pm from full day safari, while sunset is 6.30 pm. He can be more attentive to guests and communicate with them to confirm what guests want.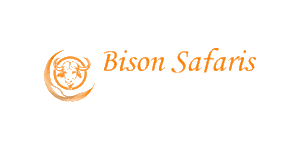 Reply
from

Bison Safaris

Posted on Jul 3, 2017

Dear Tom .

Thanks for the review and we really appreciate and value your feedback on same as through this we always improve on our weak areas .

We asked the driver what happened and unfortunately he received bad news from home of a sick relative and he didn't inform the office as he was supposed to since we could have relieved him and send another driver . He is usually a very good driver guide and we were surprised and we made sure to make a follow up on same and this is the reason he didn't give it his best as he usually do. We have clearly reminded him of the procedures to follow should such an incidence occur again and am sure to the future clients he will handle the situation in a more sober way.

We really do apologize for the way he behaved and given a chance Bison Safaris would do it all in a different way.

Thanks again and Regards
Benjamin Barasa- Customer care and Complaints manager.
Aashish
–
AE
Visited: March 2018
Reviewed: Mar 14, 2018
Email Aashish | 20-35 years of age | Experience level: first safari
Well organised trip
The trip was excellent and a once in a lifetime experience , game drive was very good, saw all the animals from a very close distance. James filed us with enough information about the animals. Its better to take a LandRover than a safari van. Very friendly staff at the Rhino camp as well. Good cook at the camp. Mutfarm Breakfast was too good! Balloon Ride was even better our Pilot (Peter the Pilot) flew balloon close to ground so that we could see the animals clearly. Balloon ride is a must.

Things NOT to do.
Don't buy a lion tooth from the Masai Tribe, (they will tell you it wont be a problem at the airport and this money will go to their school and you will feel obliged to help for the school, If you wanna help the school donate some amount don't buy any animal part.) as you will be jailed if caught in the airport.

gerald.mcdougal
–
US
Visited: March 2018
Reviewed: Feb 12, 2018
Email gerald.mcdougal | 65+ years of age | Experience level: first safari
The review below is the personal opinion of gerald.mcdougal and not that of SafariBookings.
These people are completely dishonest. Both Maggie and driver Patrick are not honest or truthful.
The first 3 days of the safari was excellent. I thought our driver was excellent.

Then, the driver, Patrick, cancelled the last game drive on the last morning, cheating us out of the last game drive on the last day of the safari. The schedule called for a total of five game drives, we got four. I thought we had another game drive, but I never had a printed hard copy. I had the schedule on my computer, but internet access was bad at the lodge and the schedule was inaccessable.

I calculated the value of each of the drives at $220 each.

Patrick was in a bad mood on the last day. I could not get my seat belt fastened, and he impatiently got out and finally got it fastened. I then unfastened it to make sure it would reopen properly, and then I could not refasten it. He angrily asked why I had unfastened it. I said I wanted to make certain that it would open. I do not want to be stuck in a wrecked van and unable to get out. FIRE?? He could not get it working and I moved to another seat.

Also on that last day, he refused to stop and allow me to take a photo I wanted. He said no, that the locals did not want their picture taken, and wanted to be paid for it. I said ok, I will pay. He still would not stop.The photo I wanted was of a donkey pulling a very heavy loaded wagon.

It turned out to be an deadly silent return trip to Nairobi. Patrick had previously told us he was tired of the job. This day was totally unlike the first days.

I talked to Maggie about the trip and asked for a refund for the missed last game drive. She offered $20.00. I declined that offer.

Then, Maggie said she finally talked to Patrick. She said that he told her that I called him "shit" the entire trip. That was ridiculous. She also said something very strange, that I was "drinking" something. I hardly ever drink, and when I do, I am country western dancing and my natural limit is two, and there was no alcohol in the van. That was a very far out claim.

DO NOT PAY THESE PEOPLE CASH- THERE IS SOMETHING VERY BAD ABOUT THESE PEOPLE.

ALL THE SAFARI PEOPLE WANT CASH UP FRONT, WHERE IS THE PROTECTION FOR THE CUSTOMERS??

By all means, go on a safari! The animals are great! Just don't risk it on these people!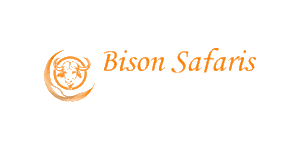 Reply
from

Bison Safaris

Posted on Feb 15, 2018

Thanks for this review
First of all i would wish to thank you for booking with Bison Safaris for your Mara experience , Tsavo and Amboseli Experiences.
I would also wish to apologize for any misgiving from the driver Patrick to you either in omission or commission.

You called me from your hotel room to make the booking which i really appreciated as you left many companies to chose us.

The first part of safari to Maasai Mara went very well with no complain and so is the second part of safari which was Tsavo and Amboseli which by your confession you say Patrick and you had an excellent safari and you say things changed on the last day.

What happened on last day is quite unfortunate as that confrontation ruined the whole safari experience for you and this made you get another bad perspective of me as Maggie and i feel is really unfair .I have never stolen any clients money and the condemnation you are portraying is not fair at all.
You told me you would write a bad review that would ruin my business but i fell bad that you have turned the confrontation you had with Patrick to a personal ridicule towards me .

let me say on wanting to take pictures on the road of the donkey ,Patrick must have been careful as it was at the middle of the road and as there was nowhere to pull aside being a highway he had to be careful as he could cause an accident which would lead to more problems later on and he should have explained this to you.

If at all Patrick raised his voice in the regard of safety belt i apologized and i apologize once again and i had a talk with him that no matter what he has to keep his cool . No matter what provocation he has to give my clients the space to express themselves fully with no fear at all .

I have never heard any other client complain about our driver guide Patrick , many clients have wrote great reviews about him and always recommend him and as you say he was an excellent driver till the last day.

The refund i offered you of 20USD per person for the last day was ok since all park fees in Amboseli were
paid and you had already exhausted one full day and also park fees are paid at usd 60 Per person so i also felt asking me USD 220 was not fair and i agree no amount of refund can repair any damage caused
whatsover.

I always hold my clients in high regard and i do sincerely hope you accept our apologies as i have passed on

With all that said am grateful one again for choosing us .

With kind Regards

Maggie Githae
Managing Director
Bison Safaris-Kenya.
Peter
–
Visited: October 2017
Reviewed: Oct 30, 2017
The review below is the personal opinion of Peter and not that of SafariBookings.
Good safari experience slightly damaged at the end
+Good contact with safari organiser prior to the safari who gave us plenty of useful information and answered promptly all the questions
+Good organisation during the safari, in line with the description
+ We were shown a great deal of game during the safari, good skills of the driver

-Our driver Richard was not extremely talkative, he could improve by speaking more about what we see during the safari and adding his own stories, experiences.
- The trunk of our minivan broke when we returned to Nairobi after the safari (it may happen to everyone) and although it was agreed that all the participants will be transported to their hotels within the agreed price for the entire safari, the driver stopped the van by the market in Nairobi and told everyone that they will be transported to their hotels by taxi for which they will need to pay themselves(!) - finally after a bit of discussion we did not have to pay, however it left us with a bit of a sour feeling - this behaviour is clearly not professional and in case of fault, it is still company responsibility to provide services which were agreed a priori

Mariano Menendez
–
Visited: January 2017
Reviewed: Jan 19, 2017
Email Mariano Menendez | 35-50 years of age | Experience level: over 5 safaris
Outstanding Safari to Kenya
We did a 10 days safari to Kenya and was the best decision to chose Bison Safaris. They delivered in all aspects. We cant thank Maggie enough. Always went out of her way to make us comfortable and she made us trust her alot.

We highly recommend Bison Safaris to travellers .
Lydia
–
Visited: May 2016
Reviewed: May 21, 2016
Email Lydia | 35-50 years of age | Experience level: over 5 safaris
Best of the Best
I experienced the most beautiful holidays ever with Bisons safaris in may with a group.intact their experience is just but ecstasy. Customer care of its on kind and just very efficient and keep their words.
Recently in may I asked them to book a friend from SA to a hotel in msa I was not disappointed. In fact to say the least,just book bison to work everything out for you and give yourself time to enjoy.

Aryan
–
IN
Visited: January 2023
Reviewed: Jan 24, 2023
Email Aryan | 35-50 years of age | Experience level: 2-5 safaris
A spectacular holiday
My safari to Kenya was huge a success. I was very much apprehensive and worried about the trip but everything went off very well thanks to my tour organizer Maggie.All services were simply awesome and had a very experienced tour guide who helped in exploring the beauty of the jungle at its best. Every thing was beyond expectations.
Emilia Arnold
–
ES
Visited: January 2022
Reviewed: Feb 3, 2022
Email Emilia Arnold | 35-50 years of age | Experience level: 2-5 safaris
Exceptionally Great service
Great communications while booking with Maggie , she gives advise and sent us Visa letters so was easy to apply for pour Visas. We got value for money .Great budget camps with great service and food. We got vegetarian foods as requested. Very reliable company as because of our time difference Maggie always answered us even in odd hours and we felt we are in safe hands. The driver Joshua was excellent and knew where to find the animals. We were so luck y we saw all the big five. yaaaayyy. and we re coming back for migration with Bison safaris for sure . Thank you Bison safaris for a memorable safari. See you soon in August
Ann
–
Visited: July 2019
Reviewed: Jul 30, 2019
Email Ann | 20-35 years of age | Experience level: 2-5 safaris
Outstanding 5 Star Experience!
I really enjoyed my trip with Bison Safaris. Very good and planned itinerary with reasonable costs.
The accommodation was very well chosen and made for an enriching and memorable safari. Food was scrumptious and delicious.
The guide was more than helpful responding to all our queries.
Special recognition to Maggie for the frequent follow up during our trip. I look forward to booking a future trip with you. Simply the best!!!
Vicky
–
US
Visited: July 2019
Reviewed: Jul 18, 2019
Email Vicky | 35-50 years of age | Experience level: first safari
Amazing, exciting, once in a lifetime experience
From organizing to execution, this trip was very smooth. My friends and I were able to arrange an amazing trip at an affordable price. We went to Amboseli and saw herd and herd of elephants, we were able to get great photos and our guide Leonard was awesome. We then went to Nakuru where our guide made sure we got to see the Rhinos. Although the roads were sometimes bumpy along the way there it was totally worth it. Finally we spent two days in Massi Mara and that was an experience that I won't soon forget. We were able to check off the big 5, and even managed to see all of the animals in The Lion King. I'm recommending Bison Safari's to all of my friends and co-workers and can't wait to take my boyfriend on a safari with them.
Disclaimer
All corporate and/or tour info is provided by Bison Safaris, not SafariBookings
The tours offered by Bison Safaris are subject to their terms & conditions