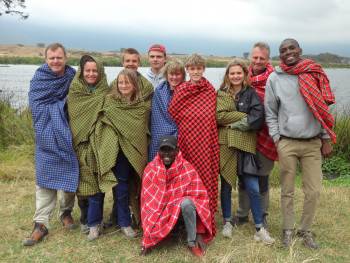 Swahili Paradise Tours & Safaris
4.3/5 – 78 Reviews
Office In:

Size:

10-20 employees (Founded in

2001

)

Member Of:

TTB

& ATTO

Tour Types:

Customizable private tours and fixed group tours

Destinations:

Price Range:

$25 to $60

pp

per person

per day

(USD, excl. int'l flights)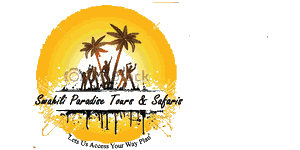 Request a Quote


for a custom tour
Your request will be sent directly to the operator
If preferred, you can contact the operator directly
Rating Breakdown
James
–
OM
Visited: December 2020
Reviewed: Mar 21, 2021
Email James | 35-50 years of age | Experience level: first safari
Desperate customer service
Again I am waiting on a refund promised by the managing director to pay at the end of Feb, Jan and also December. So far having committed to payment and having submitted account details at their request I have not received anything. The airline refunded in 1 weeks, hotels within 2 weeks, and even the government refunded the visa fee due to us not being able to travel on account of an international travel ban. I feel like I have been robbed, with repeated requests to honour their word being ignored.
Alex_D
–
RU
Visited: March 2021
Reviewed: Mar 4, 2021
Email Alex_D | 20-35 years of age | Experience level: first safari
I highly discourage contact with this company
We took 2 of the same safari Tarangire NgoroNgoro. We talked with Jimmy to agree on the dates and times of arrival, as well as all the details of our safari. On the first day I paid, everything was great. On the second day we were asked to pay an additional $ 300 for Ngoro-Ngoro because they did not find a suitable group for us. Jimmy did not get in touch, an Inno answered the phone. They refused to fulfill their obligations. As a result, in order not to lose the day, I had to go to Lake Manyara. The overall impression is ruined. The money is lost. I highly recommend not contacting this group.

Мы брали 2 же сафари Тарангире + НгороНгоро. Общались с Jimmy согласовали даты и время прилёта, а также все детали нашего сафари. В первый день я внёс оплату, все было замечательно. На второй день нас попросили доплатить 300$ за Нгоро-Нгоро т.к они не нашли подходящую группу для нас. Jimmy не выходил на связь, по телефону отвечал некий Inno. ВыполнТь свои обязательства отказались. В итоге чтобы не потерять день пришлось ехать на озёро Маньяра. Общее впечатление испорчено. Деньги потеряны. Крайне не рекомендую связываться с этой группировкой.
James
–
OM
Visited: December 2020
Reviewed: Jan 28, 2021
Email James | 35-50 years of age | Experience level: first safari
Disingenuous, refuse to communicate
When an international flight ban cancelled flights into the area, I cancelled my booking for a 3 night safari in Mikumi National park. I paid in advance - 700USD. Due to this being a situation out of our control, the company agreed to refund the costs less the bank fees which I agreed to. Its been over a month and now there is no communication to give any update despite committing to refund the cash due.

Disappointed and angry to say the least, hotels, airlines etc refunded in days....but not these guys - would advise anyone never to pay anything upfront to this company.
Evane Rose
–
ES
Visited: November 2018
Reviewed: Nov 27, 2018
Email Evane Rose | 20-35 years of age | Experience level: 2-5 safaris
The worse people ever
We booked a 5 days 4 nights tour with them threw "JIMMY" with Swahili Paradise Tours & Safaris, found on your website.

We used their services for airport transfert and Safari blue in Zanzibar and everything went well.

The Safari, apparently sub-rented to another company went TERRIBLY.
Day 1 : Kilimanjaro trek
The guy Buhembo (who apparently work with this Jimmy) appears asking us to pay the remaining 50% balance in cash on the side of a road... then we kept going on the drive to . They made us do more than 3h drive to Marangu gate to tell us on arrival their that it was too late to do the trek. we walked in the jungle 1h and then had to head back. Then 3h30 drive again on the other way. The car was old, smelly, no A/C...UNBELIEVABLE.
This Jimmy said his partner will refund us, he never did.
On that night, smelling the imposture, we went to the police with this Buhembo guy who said he did not have our money because he spent it all already. The police also corrupted, did not help at all.

Day 2 : We were supposed to go to Tarangire, we did a long drive to Serengetti. Except a 30 min game drive on the parc (cut off as it was night!) we did not do anything except driving that day.
Not at all the planning we paid. The jeep was shared, full full full !
The tent were old, we had to build them ourselves.

Day 3 and 4, we kept going on the planning of this other group we shared with, not ours. We lost nearly 3h in total as the tires went flat 4 times (6 differents tires as the two they had for safety were un-usable and the other they bought was flat too), ... We had to eat without chairs on 1st day, maximum 1 bottle of water per person and per day was plan. We had no water for the last day as he gave some to some guys on the road.
The last camp was reach at 3pm on the last day, the camp was in the middle of a town... we had water on the face in the tent during the last night because of the rain, the guy did not have enough money for fuel and was asking for us to pay it!
The car was in a bad shape (like doors locked, Windows not able to open, no radio Cb, all shaking...) No radio, No talky walkie, no binoculars. Seats are not equals (large ones and tiny little ones on the back) for people who all paid the same amount;
The only positive point : the food was Ok and the chef sympatic, the only one who did not lie during those 5 days.

We lost nearly 2 days on the schedule we paid for, informed them, and Nothing at all was done.
So yes we saw beautiful animals, but you do not need any agent to do that!!!

+ The Jimmy guy never answered either to mails or calls;

We nearly lost 3500 € for them, including nearly 500€ for the 1st day.

NO RECOMMANDED AT ALL !!!! DO NOT BOOK WITH THEM !
Ronna
–
US
Visited: September 2018
Reviewed: Oct 13, 2018
Email Ronna | 20-35 years of age | Experience level: over 5 safaris
Not what was advertised
We booked a safari to Kreuger Park in South Africa, a 4-day and 3-night stay. Our first night was in Tremisana Lodge, which is a budget lodge. The rooms were nothing fancy but were fine. The food was decent and the staff was helpful. The guides in the reserve were knowledgeable. We spent the next 2 nights at Marc's Treehouse Lodge. The treehouse experience was great, the food again was decent and the staff helpful. I was incredibly disappointed with our booking experience with Swahili Paradise. We were quoted in USD, which makes it easy for us but since the exchange rate changes we were told on arrival that we had to pay 5,000 rand more than we thought we needed to pay. We went back and forth with the woman at reception, she had to call Jimmy and clarify so that we paid what we had been quoted...which we found out was about 3,000 rand above what the price would have been if we had booked directly with Viva Safaris (the operators that actually provide the tour). We were told in our package that we would have 3 meals provided every day...the first day our pickup was at breakfast time so we didn't really expect much of anything for breakfast but we were surprised and quite irritated when we had to buy our lunch. Then on the day we went to Kreuger we again had to buy our lunch. And on the way back to Johannesburg we had to buy lunch a third time. This was simply false advertising. Also, our quote said we would have 2 full days in Kreuger park. Again, not true. We spent 1 day in Kreuger park - and we didn't even get there until after 10am (best animal viewing time is sunrise and sunset so this is TERRIBLE logistical timing). The other day that we thought we would be in Kreuger we spent 5 hours sitting at Tremisana lodge doing nothing, waiting for a short 90 minute game drive before they transferred us to Marc's camp. Incredibly disappointed that I spent >$1500 on this experience and it was not what we were told we were getting. Since then I have tried to contact Jimmy to ask about the above complaints and have received no response. This tells me that once they got our payment our experience means nothing to them. Strongly discourage you from booking with them. Do a self drive in Kreuger or book directly with Viva since they're the ones that actually service the trip. DO NOT waste your money booking with Swahili Paradise for Kreuger park.
S.
–
US
Visited: September 2018
Reviewed: Sep 21, 2018
Email S. | 35-50 years of age | Experience level: first safari
Poor logistics, vehicle falling apart.
The vehicle was leaking fuel when full. Some had to be drained before we could continue for the day. The driver's door would not open from the outside. The front passenger door would not open at all. The passenger climbed in & out through the window. The 3rd window on the driver's side was jammed shut. Lastly, the vehicle had no starter -- so we had to park on a hill or get some locals to push start us.
Logistics: 45 minute delay (in a hot, dusty, crowded parking lot) while driver and chef waited for a money transfer before they could buy groceries. Tents were not arranged at the camp site, so we eventually begged some tents from other tour operators. The Ngorongoro permit had not been purchased on the morning we were to enter, so one of customers volunteered to pay our way to we could actually enter the crater.
That being said, the cook had tasty meals for us, and the driver was nice.

mohammed salah
–
AE
Visited: August 2018
Reviewed: Aug 8, 2018
Email mohammed salah | 20-35 years of age | Experience level: 2-5 safaris
Terrible
Great that you replied on my email acknlowedging below mistake '' I still didn't receive a reply to my messages on whatsapp. Further to the lies, I had to pay 70,000 TSH for a different driver who agreed to take me to the airport because the safari driver was not told to take me to airport. Where your quote mentioned drop off at the airport is included. I need a compensation for this plus a compensation for your bad planning which ruined my vacation'' with(swahili paradise) Unfortinately the driver made a mistake, because it was included bust still we can refund you $40 to your account as i have informed the accountant. And no refund has been done ever since or even a reply which confirm what a fraud you and your company are!!!!!!!!!!
Disclaimer
All corporate and/or tour info is provided by Swahili Paradise Tours & Safaris , not SafariBookings
The tours offered by Swahili Paradise Tours & Safaris are subject to their terms & conditions