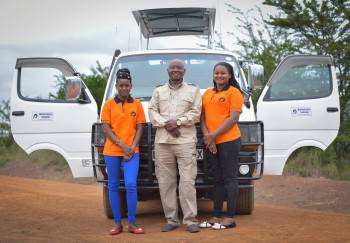 Bienvenido Kenya Tours and Safaris
4.7/5 – 54 Reviews
Office In:

Size:

10-20 employees (Founded in

1992

)

Member Of:

American Society of Travel Agents

Tour Types:

Custom budget & mid-range tours that can start every day

Destinations:

Price Range:

$25 to $100

pp

per person

per day

(USD, excl. int'l flights)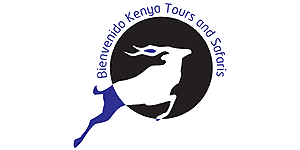 Request a Quote


for a custom tour
Your request will be sent directly to the operator
If preferred, you can contact the operator directly
Simin
–
ES
Visited: May 2023
Reviewed: Jun 6, 2023
Email Simin | 20-35 years of age | Experience level: first safari
Exceptional Service and Unforgettable Memories with Bienvenido a Ken
I had an incredible experience with Bienvenido a Kenya Safari Tours, and I wanted to take a moment to express my appreciation for their outstanding service. Our guide, Martin, was truly exceptional. He demonstrated an immense passion for his job and went above and beyond to ensure we had the best wildlife experience possible. Martin's expertise and enthusiasm in locating various animals were truly remarkable, and his knowledge of the Kenyan wilderness added an extra layer of excitement to our safari adventure.

I would also like to extend my gratitude to Purity, who handled our communication through WhatsApp. She was incredibly friendly and always available to assist us with any queries or concerns we had. Her prompt and helpful responses made us feel valued and well taken care of throughout our trip.

Overall, I highly recommend Bienvenido a Kenya Safari Tours to anyone planning a safari in Kenya. The exceptional service provided by Martin, along with the warm and efficient assistance from Purity, made our experience unforgettable. We will definitely be returning for another adventure with them in the future.
Daniil S.
–
GR
Visited: January 2023
Reviewed: May 6, 2023
Email Daniil S. | 20-35 years of age | Experience level: first safari
Great experience. Thank you Kingoo!
I recently went on a private tour with Bienvenido Kenya Tours and Safaris along with two other people, and I must say it was an incredible experience. From start to finish, the team at Bienvenido Kenya Tours and Safaris were professional, knowledgeable, and made sure that we had an unforgettable time.

The customization of our tour was seamless, and the team worked with us to create an itinerary that perfectly suited our interests.

The highlight of the tour was definitely the safari experience. Our knowledgeable and friendly guide "Kingoo" who was also our driver, took us to some of the most beautiful wildlife reserves in the country, and we were able to see the incredible animals up close. We saw lions, elephants, giraffes, zebras, and many more. Our guide had an incredible wealth of knowledge about the animals and their behaviors, which made the experience even more engaging.

The team at Bienvenido Kenya Tours and Safaris arranged for us the accommodation in nice places.
Jaysen Alex
–
CA
Visited: March 2023
Reviewed: Apr 2, 2023
Email Jaysen Alex | 20-35 years of age | Experience level: 2-5 safaris
Life Time Trip To remember- 6 days to Masai Mara, Lake Nakuru & Amboseli
My wife and our 1 year old son booked 6 days Safari with Bienvenido Kenya Tours and Safaris to Maasai Mara, Lake Nakuru and Amboseli. We had the best guide ever, Allen. He took us in our 6 day safari giving us a lot of background on his Maasai origins and the tribe. He was very patient with us and super friendly! We had the best time thanks to him, also we managed to see all the famous big 5 plus other animals, thanks to his knowledge and willingness to make us have a great experience! We also did the hot air balloon safari ride and it was amazing! It is totally worth the money and the early wake up! We have already recommended this 6 day safari to all our friends! We highly recommend the package to any other visitor. Thank you so much Bienvenido.
Dusan
–
DE
Visited: March 2023
Reviewed: Mar 25, 2023
Email Dusan | 20-35 years of age | Experience level: first safari
The review below is the personal opinion of Dusan and not that of SafariBookings.
Don't go please with them! SCAMMERS !
Please skip this agency!! SCAMMERS !
My worst experience. I booked 5 days Masai Mara with Amboseli, and when i arrive in Nairobi they pick me up then said that they don't have that tour now ( day before they said that they have).. and they didn't care about that mistake, I didn't even get an apology, so I was forced to agree to go to something I didn't book , different 5 days trip. When we finish that conversation i sat in the car to start that tour, on the way to safari, after 1 hour i got weird messages and calls on my kenyan number from local numbers and messages like "f*ck yourself, stupid" they called me next two days when i was on my safari trip, and i block them, and just people from this agency know my number! Because i bought my sim card on airport on same date, when i arrived in Kenya! I felt unsafe as a tourist, because you don't know who to ask because the same Agency organize that to me! When we finish that tour after 5 days they were supposed to drive me back to my hotel/airport for free. When we arrive back to Nairobi the girl who told me that "i have included transport, because if i book 5,6,7 days safari i have included transport" and now when we arrived she told me "no its not included (with laughing)" i have screenshots of our chat if someone don't believe me. So i was very angry and i went alone back to my hotel with some street taxi because i saw that this agency is playing with tourist. Also for example "Naivasha" its just transport to the place, you have to pay 35-50$ for boat tour or walking, without paying that you cannot enter. Aware that they made a big mistake at the beginning (because i paid expensive ticket to kenya and i didnt see Amboseli what i wanted) and instead of correcting it, in the end they turn out to be even bigger scammers until the end , and I didn't get a single apology for all of that. I really like Kenya and it was my dream place to visit but this is very sad, if you want to enjoy in beautiful Kenya skip them and find a serious agency who respect their guests.
(Driver James was very nice and kind and i recommend him) but agency is horrible, they don't deserve more tourists. I have a proof for all of that what i wrote. I booked with this "Bienvenido tours" and when i text the number from email they said "Purity" is name of agency, so they are maybe connected. Be careful.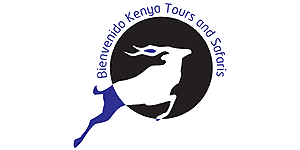 Reply
from

Bienvenido Kenya Tours and Safaris

Posted on Mar 29, 2023

Hi Dusan,
Thank you so much for your safari feedback and thanks again for choosing to travel with us.
We are very sorry to hear this from you and its very unfortunate. Our mission is always to offer a memorable safari to all our customers regardless of their budget. As we normally don't offer 5 days group safari covering Masai mara and Amboseli only (unless on a special request in which the safari will be customized to private) For 5 days group joining safari it covers Masai Mara Lake Nakuru and Lake Naivasha and this was the available option which we gave you, but you said your budget was too low or be offered the safari as complimentary which was not possible to us.
For the messages remember, you didn't share your local number with our team we only had your international telephone number, but you received the messages in your local number, kindly share the numbers which were sending you the messages for the further action.
We look forward to host you in future.

Andras
–
HU
Visited: February 2023
Reviewed: Mar 17, 2023
Email Andras | 65+ years of age | Experience level: 2-5 safaris
Perfect organized 7 days safari in Kenya
We, me and my wife, spent a wonderful 7 days safari with Bienvenido from Nairobi hotel to Nairobi Airport, including Masai Mara, Lakes Nakuru and Naivasha, Hell Gates National Park and finaly Amboseli with view of Kilimanjaro. Everything was absolutely perfect. It was a shared mid-range cathegory tour.
Prepayment was easy and safe. Pick-up in the hotel was ponctual. Felix, our driver and guide, was excellent. Well informative and kind. The car was clean every morning despite the road not being easy at all.
Accommodations were also good, in Jumbo Mara Lodge, Waterbuck and Masada hotels, and AA Lodge in Amboseli, thanks. Meals were also corrects including the lunch boxes.
I recommend from my heart this Bienvenido Kenya Tours and Safaris Agency.
Harald and Tina
–
DK
Visited: February 2023
Reviewed: Feb 25, 2023
Great Round-trip Kenya and Tanzania
Fantastic experience! We watched the big 5 and many more animals. It was a rough travel because of the roads!
Mohammed Shaiea
–
YE
Visited: January 2023
Reviewed: Feb 21, 2023
Email Mohammed Shaiea | 35-50 years of age | Experience level: 2-5 safaris
A beautiful Safari Experience with Bienvenido
We did a 3 day Mid-Luxury Safari tour that started from Nairobi and ended in Mombasa passing through Amboseli National Park and Taita Hills where we spent one night in each national park. It was very well organized by Bienvenido team. Everything was smooth and as promised, and the price was very reasonable for the service we got. Purity assisted us with the booking and payment process, and our driver/guide (David) was super professional, friendly, funny, and very nice with our children, and he went out of his way to make sure we see as many animals as possible during the safari. In terms of the 2 national parks that we visited, Amboseli was the better one with many more wildlife. Taita Hills is beautiful, but there aren't as much animals or variety of species. Our next safari trip will definitely be with Bienvenido.
Peter
–
SI
Visited: January 2023
Reviewed: Jan 27, 2023
Email Peter | 20-35 years of age | Experience level: first safari
Unforgettable 8-day tour from Nairobi to Watamu with Daniel
We booked a 7 day private tour from Nairobi to Mombasa and added an extra day to visit Tsavo West en route, thus making it an 8 day tour of Masai Mara, Nakuru, Naivasha, Amboseli, Tsavo West and Tsavo East. Purity was great in organizing everything from day 1. We opted for a 4x4 jeep and budget accommodation, which was more than adequate, especially tented camps in Masai Mara and Amboseli and the lodges in Tsavo West and Tsavo East which simply took our breath away.
Special thanks goes to our driver guide Daniel, who made our journey really unforgettable. Punctual from day one, his timing for departure and arrival times across different destinations was impeccable, he was fearless on the road and we were really impressed how he made sure our 4x4 was in good condition every day, by checking tire pressure and drivetrain after every park - making sure the vehicle was clean and in good condition throughout our cross-country trip. He is someone you can trust to keep you safe even when the aggressive elephants of Tsavo come too close, showing his qualities as an experienced guide. His knowledge of animal species and their behavioral patterns was really impressive and he really put in an effort to make sure we see the Big 5 and much much more. We would definitely do it again, next time maybe visiting less parks and staying longer in each. Until next time, Bienvenido and Daniel!
Julie
–
CA
Visited: November 2022
Reviewed: Jan 19, 2023
Email Julie | 35-50 years of age | Experience level: first safari
3 Day Safari to Amboseli National Park
Our experience was absolutely fantastic. I wasn't sure where to start searching for safari's and to be honest was a little weary of the vast number of companies and who might or might not be legit. Using SafariBooking was a great tool for us to find a tour that was perfect for our schedule. We had to be in Rwanda for business and decided to travel a few days earlier to get in a quick safari.

Right from the start, communication and responses were quick and provided all the information requested. I didn't find any official website so this is where the skepticism came into play, but the night before we received contact information for our driver and he was there to pick us up at our scheduled time. Due to the tour we booked and timing, we managed to have a tour bus just for the two of us (it was just my mother and I traveling).

Travel out to the park was an experience, not being used to how travellers drive on the road took a while to get use to. Travel out to the park took about 5 hours and we stopped just off the main road at this store/market type place that had souvenirs from the local villages. We arrived at the park on day 1 about noon so we were able to drop our bags off and head to the dining room for lunch. We decided to upgrade for the superior lodging (Serena Lodge) and it was a great experience. Rooms were nice and spacious, clean and we had netting round the beds. We didn't get a chance to lay by the pool. In the morning before heading out for the morning game drive we did have some animals just off the property near the back terrace.

Our schedule for the 3 days were as follows: Day 1 - 7am pick up, noon arrival at lodge, 6pm game drive, Day 2 - 6am - 8/9 game drive returning for breakfast then 6pm game drive. Day 3 - 6-8 game drive, 11 am departure for Nairobi Airport. We got 4 game drives and we felt this was enough for us given the short time we had. We saw all the animals we wanted to except the cheetah, we saw giraffes, elephants were lucky enough to get close to a lion and lioness.

Overall we had a great experience for what we paid and would highly recommend to anyone interested.
Mina
–
JP
Visited: December 2022
Reviewed: Jan 19, 2023
Email Mina | 20-35 years of age | Experience level: first safari
Clear communication and an exciting ride!
I needed some accommodation for the trip so I emailed them a few months before. They were flexible about my needs and the communication went really smooth and everything was clear. Planning went well. I was expecting the unexpected on the day of the trip, but our guide Jed was super knowledgeable about the experience so I felt taken care of. We had interesting conversations during the lunch stop as well! I hope Jed is doing well, and absolutely recommend this tour.
Disclaimer
All corporate and/or tour info is provided by Bienvenido Kenya Tours and Safaris, not SafariBookings