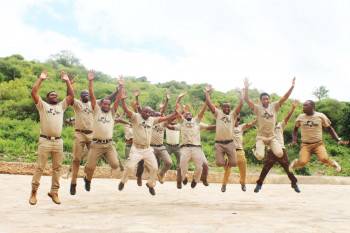 Lion King Adventures
5.0/5 – 796 Reviews
Offices In:

Canada

United States

Switzerland

Size:

20-50 employees (Founded in

2010

)

Member Of:

TATO

&

TTB

Tour Types:

Custom mid-range & luxury tours that can start every day

Destinations:

Price Range:

$200 to $1,115

pp

per person

per day

(USD, excl. int'l flights)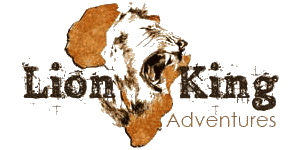 Request a Quote


for a custom tour
Your request will be sent directly to the operator
If preferred, you can contact the operator directly
Shaista&Mudassar
–
Visited: October 2022
Reviewed: Nov 20, 2022
Honeymoon safari
Amazing honeymoon safari with Lion king adventures. Yusuph was a wonderful guide, he was extremely knowlegable about all the wildlife, animals and plants - there was no question left unanswered! He knew the parks very well, and was able to spot animals from far off. He was very considerate of our requirements and flexible. The game drives were incredible! The lodges we stayed in were also fantastic. Highly recommended
Julia & Konstantin
–
CH
Visited: December 2022
Reviewed: Nov 20, 2022
Email Julia & Konstantin | 20-35 years of age | Experience level: first safari
Perfect trip, Perfect Guide, Perfect Safari
- from planning to the trip everything was perfect. Our trip couldn`t be better.
- I would definitely book again with Lion King Adventures.
- Easy booking, communication and payment.
- Great Lodge choices. We stayed in mid- luxary lodges.
- Osswald was the best Guide. We saw all the animals. Osswald found the best spots to see the animals very close. Sometimes we are the only Jeep there.

Thanks again for this ones in a lifetime experience.
Jess Nymark
–
NO
Visited: December 2022
Reviewed: Nov 16, 2022
Email Jess Nymark | 35-50 years of age | Experience level: first safari
Our highest recommendations for Lionkingadventures and our guide Saleh
Highest recommendation for Lionkingadventures and our guide Salehe

We booked a 6 day luxury safari with Lionkingadventures in November 2022. Our guide was Salehe.
The tour included Tarangine NP, Lake Manyara NP, Ngorongoro Crater and Serengeti.

This was our first trip to Tanzania and we are happy we chose this company. Everything was so well organised by the company and the guide so we felt safe and welcommed at any time of the trip.

COMMUNICATION
The communication with Rose and Edward from the administration worked very good with short responsetime and even when we changed the flight time and airport of arrival they quickly adapted the arrangeres pick up.
To book the trip you have to transfer the cost of the trip to the company. Initially our bank blocked the transfer, but then Edward provided us with alternative ways to transfer and the it worked perfectly

VALUE
We payed about 5.700 USD for the trip for two persons and it was definately wort it.
By booking directly with Lionkingadventures saved us about 25% compared to booking via a travel agency in Norway.
If you have the possibility to book in "Luxury" class then it is woth it. Especially the Hotel Melia Serengeti was amazing.

ARRIVAL
We arrived at the Kilimanjaro airport and was greeted by a guide who drove ud to The Melia Hotel in Arusha for the first night. A very comfortable stay after a long flight.

DEPARTURE
On the last day Salehe dropped us of in Arusha Airport in perfect time for our next flight to Zanzibar

THE GUIDE SALEHE
On the second day we met our fantastic guide Salehe who was with us for the rest next five days.
He made the trip an amazing experience for us. He was eminent at the game drive in finding the animals and positioning us for the best sightings were we could be close to the animals.
He has a huge knowledge of both the flora and the fauna and we learned so much from him.
He also told us a about Tanzania and some local phrases which were very helpfull on our ongoing jouney in Tanzania.
He keeps the car in good shape and clean. The car was filled with water, sodas and food every day and he made sure we never ran out.
If you have the possibilty to have Salehe as your guide definately go for it. He really made the trip extraordinary for us.

GAME DRIVING
Our first game drive was after a couple of hours driving in Tarangine NP were we experienced close encounters with elephants and girafs among lots of zebras and other animals. So impressive to be two meters from a huge elephant.

The next day we drove for five hours to the absolut highlight of the trip, the massive Serengeti NP. On the way you pass Masai villages and impressive views of the Ngorongoro Crater so the drive itself was and impressive experience.

In the two days of game driving in Serengeti we experienced the absolut highlight of the trip - a female lion hunting and cathing a zebra 20 meters from our car. We could follow the lion sniking in on the zebras for 30 minutes before attacking the herd. An experience we will never forget.
In the Serengeti we also saw a leopard hiding in a bush ten meters from the car as a big experience. Impressive to have eye contact with such an animal.

Apart from more sightings of lions and leopards the Serengeti also gave us impressive experiences with groups of Hippo's, zebras, girafs, wilderbeast, and lots of other animals.

Our highest recommendations for Lionkingadventures and our guide Saleh


Monique Walters
–
US
Visited: December 2022
Reviewed: Nov 13, 2022
Email Monique Walters | 65+ years of age | Experience level: first safari
Lion King Adventures is a great safari company with very helpful staff and superb guides
I booked my 6 day safari through Lion King Adventures because of their high Trip Advisor ratings. Let me just say that Rose ensured that all of my needs were met.
My safari was beyond expectation! My guide, Goodluck Martin was superb! He was knowledgeable, easy going reliable and patient. He made sure I saw all of my favorite animals, especially elephants and lions. I feel the tour was well priced and would not hesitate to use Lion King in the future.


Joe And Brwyn
–
US
Visited: December 2022
Reviewed: Nov 12, 2022
Email Joe And Brwyn | 35-50 years of age | Experience level: first safari
Incredible Experience
Coming to Tanzania on safari with the Lion King Adventures was truly a trip of a lifetime. We cannot recommend the company, or the experience, enough. Our guide was David and he was wonderful. David drove us in his vehicle "Cheetah," the safari jeep, and was an informative and accommodating guide. He made us right at home. All of the lodges were beautiful and unique. Seeing the animals and birds was incredible—we saw so much on the game drives and were blown away by how healthy all of the animals looked. Seeing them in the wild was a fabulous experience. And everyone we met in Tanzania was friendly and warm. If you are thinking about taking a safari to Africa we highly recommend Lion King Adventures. Ask for David!
Camilla
–
CH
Visited: December 2022
Reviewed: Nov 11, 2022
Email Camilla | 20-35 years of age | Experience level: first safari
Memorable tour
We booked online the safari tour with Lion King Adventures and from the very first email they showed up their professionalism that made us decide for this agency. The communication was clear and super detailed. The team provided all the information we needed to know and adviced us based on our preferences. Open to answer any question and very reactive in replying. From the very first moment we arrived in Tanzania they made us feel very welcome and at home. The service and the overall experience far exceeded our expectations. Mwita was our safari guide and he's simply amazing. He knows the parks, especially Serengeti park, as the back of his hand. He can spot any animal from very far away and he was always in radio contact with the other guides to know what was going on in the park in order to let us enjoy the safari at the fullest. I strongly recommend to book a safari tour with Lion King Adventures and to explicitly ask for Mwita as safari guide!
Elizabeth
–
CA
Visited: October 2022
Reviewed: Nov 10, 2022
Email Elizabeth | 65+ years of age | Experience level: first safari
exceptional
From my first contact through to the completion of our safari the service was exceptional. Pendo answered all my questions and offered suggestions within 24 hours. When we had to reschedule due to a family emergency the Lion King team was very helpful. Our guide, Gilbert, was wonderful, knowledgeable, very competent, and accommodating to the needs of everyone in our group (12 year, 42 years, 75 years) . I would recommend this local, family owned business to everyone.
Giuseppe
–
CH
Visited: December 2022
Reviewed: Nov 10, 2022
Email Giuseppe | 20-35 years of age | Experience level: first safari
Fantastic organization. Very professional and trustworthy
Amazing experience. Super professional assisting us with tailor made offer, smooth booking process and perfect organization. Our guide Mwita has been perfect. Always caring about organizing the best experience, totally trustworthy and incredibile knowledgeable. Thanks to him we have spottend amazing animal activity and enjoyed the best of the holiday. Thanks Lion King Adventures and Mwita for this fantastic journey!
Z & S
–
Visited: December 2022
Reviewed: Nov 8, 2022
Email Z & S | 20-35 years of age | Experience level: first safari
Honeymoon trip of a lifetime
Where can we begin to thank Lion King for our amazing honeymoon safari.
I will break down the review in sections for thorough feedback;

Contact- We liaised with Pendo to organise this trip. She was excellent and went above and beyond to cater to our dates/requirements/changes and was happy to answer any questions we had. She also assisted us in organising a special romantic dinner.

Pick up- efficient and comfortable pickup with our lovely guide Bright.
Coffee tour and waterfall hike- accompanied by Bright and local man Adam. This was so much fun-Adam had excellent knowledge and kept us engaged and then took us to a local Chagga house for lunch where we finished with a memorable coffee tour. Highly recommend to do this, especially if you are a coffee lover.

Guide-Our guide Oswald tried his best to make sure we saw everything. He was very friendly and welcoming. We saw more than what we had anticipated. We can't thank him enough for our experience. He taught us about all of the animals and stayed driving for as long as we required/was possible.

Food-all our accommodation which was organised catered to our dietary requirements (halal meat and no alcohol). Breakfast and dinner was normally in the hotel and for lunch we received a cooked lunch (we realised not many of the other tour companies provide this) with a different variety everyday. We had varied main dishes with different accompaniments such as cake, fruit, chocolate etc.

Accommodation- we absolutely loved all of the different accommodation which Lion King organised. It was a variety of different styles and experiences. They looked after us well, particularly when I fell sick.

Vehicle- the car was very comfortable for both of us with recliner seats, plug sockets and a cool box on board with plenty of cold drinks.

Overall, we cannot fault anything in our safari trip. Everything was organised smoothly and we could not recommend this company enough. Please go ahead and book with Lion King and once again, thank you Oswald for being a part of our honeymoon and trip of a lifetime.

Eliisa
–
LU
Visited: December 2022
Reviewed: Nov 3, 2022
Email Eliisa | 20-35 years of age | Experience level: first safari
Very professional safari operator who really takes care of you and your needs
We booked a honeymoon safari from Lion King Adventures. From among numerous options, we ended up choosing them based on the great amount of positive online reviews.

They definitely are worth of the given 5 stars, as everything went brilliantly from planning (thank you Pendo and Nickson) to execution, thank you Lion King!

Lion King's nice guide Height met us at Kilimanjaro airport. We wanted to start the trip in a relaxed way by exploring the surroundings of Kilimanjaro, so the first day's program included visiting Materun village and from there to Arusha to rest before the safari.

The next morning, our safari guide Goodluck came to pick us up from the hotel and our safari experience began. Our safari included Tarangire, Lake Manyara, Serengeti and Ngorongoro. All the sites were amazing, big thanks to Goodluck, who is a very professional, super friendly and has a great sense of humor. He really knows a lot about the animals, even the direction they are going to next. A true animal wisperer! Goodluck made sure we got to see all of the "big five" during our safari. Challenging situations, such as a flat tire due to the rocky roads of the Serengeti or getting stuck in a muddy road after rain, did not cause any bigger problems as Goodluck took care of the situations well and got us to the camp safely.
He also has a huge knowledge of the nature and animals which allowed us to get a lot of additional information about the flora and fauna, which was greatly appreciated.

I can highly recommend the Lion King Adventures safari and especially Goodluck for your safari guide!
Disclaimer
All corporate and/or tour info is provided by Lion King Adventures, not SafariBookings