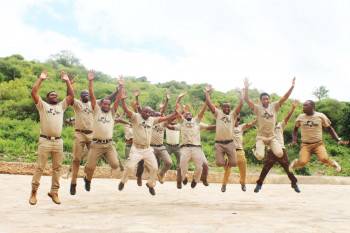 Lion King Adventures
5.0/5 – 796 Reviews
Offices In:

Canada

United States

Switzerland

Size:

20-50 employees (Founded in

2010

)

Member Of:

TATO

&

TTB

Tour Types:

Custom mid-range & luxury tours that can start every day

Destinations:

Price Range:

$200 to $1,115

pp

per person

per day

(USD, excl. int'l flights)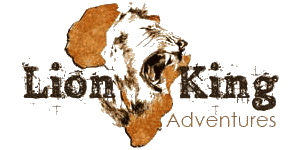 Request a Quote


for a custom tour
Your request will be sent directly to the operator
If preferred, you can contact the operator directly
Andrea
–
LU
Visited: December 2022
Reviewed: Nov 3, 2022
Email Andrea | 20-35 years of age | Experience level: first safari
Memorable Safari
Our Safari has been perfect! We started our trip with a visit of the Materuni waterfalls and the local village. A quick stop to admire the Kilimanjaro and back in Arusha.

The day after our safari guide, whose name is Goodluck, took us to the Tarangire National park, home of elephants, lions, giraffe, thousands of years old baobab trees and much more. The next days we traveled to Lake Manyara, Ngorongoro and Serengeti National parks.

Lion King organisation and in particular the knowledge and work ethics of Goodluck, have been a real value added. He has been very informative, friendly and always willing to listen to our million questions.

His years of experience, confidence and patience made us feel comfortable in every situation, like when we had a flat tire or when the heavy rain got us almost stuck in the mud, no stress and all went very smoothly.

I can strongly recommend Lion King and Goodluck for your safari in Tanzania!
QW and Tobias
–
DE
Visited: October 2022
Reviewed: Nov 3, 2022
Email QW and Tobias | 20-35 years of age | Experience level: first safari
Interesting Coffee Tour
We did the Coffee Tour with Meshack. It was very interesting to see a different side of Tanzania apart from the Safari. Our guide Meshack was very friendly, helpful and professional.
Deepak Gupta
–
IN
Visited: October 2022
Reviewed: Nov 3, 2022
Email Deepak Gupta | 65+ years of age | Experience level: first safari
Wonderful Safari Operator
From the beginning when I was communicating with a number of travel agents for our Safari and beach trip to Tanzania Lion King was the quickest to respond. I was mainly dealing with Upendo who was extremely efficient and quick in her response. James also gave some valuable suggestions. At the planning stage Caroline also interacted with me. They all answered my endless stream of questions patiently.

Once we selected Lion King they just took over. We decided the budget and the hotels. Our transportation and stay was wonderfully arranged.

On arrival at Kilimanjaro Airport we were received by Bright who was extremely cheerful and informative. He took us to Gran Melia, Arusha which is a nice 5 star hotel with large well lighted rooms. Upendo and Caroline met us there.

Next morning Oswald (Ozzy) took over. He was our guide and driver. The jeep, named Cape Buffalo was extremely comfortable and had innumerable chargers and endless supply of water, cold drinks, beer and wine. For the next seven days we travelled to Tarangire, Serengeti, Ngorongoro, Manyara and back to Arusha. The best part of this trip was Ozzy. He was helpful, caring and has a lot of knowledge not only of wildlife but also answered all our questions about Tanzania in particular and East Africa generally. He made sure we saw the big five. He knew where to park the jeep to get the best shots. He would carry the huge hamper of lunch and made sure we ate well and throughout there was a playful banter which made the long journeys of "expensive massages" great fun. The trip could not have been the same without Ozzy. Thank you Ozzy!!!!!

The hotels selected were by and large good. Kitela Lodge in Karatu is very pretty. The food was very good.

Kubu Kubu lodge in Serengeti is beautifully located. Great views and very pleasant and friendly staff . Very good food here too.

Lake Manyara Kilimamoja lodge was the most opulent and grand. The view was outstanding. The staff was welcoming and friendly. Food was good.

In Stonetown we stayed at Serena Zanzibar. Very nice and helpful staff. Amazing sea view from the room.

The icing on the cake was Tulia Beach Resort which has taken hospitality to a different level. Fantastic food, great location and wonderful entertainment.

Another couple who were to travel with us had to cancel at the last moment. Upendo is trying her best to get them the maximum credit for them. Thank you.

I would recommend Lion King to anyone coming to Tanzania. They are amazing.
Only one suggestion. All inclusive has different meanings in the hotels. At Kitela and Kubu Kubu only beer and wine were included. No spirits. At Kitela I could buy a whiskey but at Kubu Kubu it was not available. Kilimamoja lodge had a wider choice but only the cheaper scotch was in the all inclusive. Tulia was the only place which is truly all inclusive.

Lion King deserves more than 5 stars !!!!! Thanks for a wonderful holiday
Adam & Nikki
–
Visited: October 2022
Reviewed: Nov 2, 2022
Email Adam & Nikki | 35-50 years of age | Experience level: first safari
Professional and personal
After a lot of research we decided to spend our honeymoon with Lion King Adventures, based on their fantastic reviews and the great itinerary. Godwin and Pendo put together a phenomenal itinerary for us and every detail was put together meticulously for our seven day luxury all inclusive safari. All the food, drinks and accommodation was carefully picked and catered to us. Everything was extremely high quality. Their attention to detail was second to none, including personalised wine bottles for our packed lunches. Lion King Adventure are true professionals who really care about their customers and beautiful country and we highly recommend them.
We also decided to add a hot air balloon ride over the Serengeti, which we highly recommend.
We were lucky to have Petro as our safari guide. Petro is an incredibly experienced guide, his knowledge of the animals and their ecosystem was truly astonishing. You can tell how much Petro loves his job and the animals. Even after 15 years of being a guide, he was as excited as us to see the animals. Petro always managed to get us into the right position to see the animals ahead of everyone else. During our safari Petro managed to find us the big five plus many many more. Petro also managed to find a cheetah hunting and killing, leopards and lions with fresh kills eating. Petro kept his vehicle in immaculate condition and is a credit to his profession. Petro looked after us, kept us entertained and on time. We would highly recommend him as a guide.
Great tip is to bring lots of pencils to hand out to the local school kids along the road, we were lucky that Petro bought pencils to hand out but we wish we knew to bring over our own.
Luc & Josee
–
CA
Visited: October 2022
Reviewed: Nov 2, 2022
Email Luc & Josee | 50-65 years of age | Experience level: first safari
Marvelous safari in Tanzania
Exceptional trip organized by Lion King fully meeting our expectations. The success of this trip goes to Khalifa, our bilingual guide (French, English). He was able to share his knowledge about Tanzania and its animals. With his lynx eyes, he made it possible to see animals that no one could have seen. And what about his patience and passion for animals...

We leave with our heads filled with beautiful memories.

The "countess" will remember this safari for a long time.

Luc & Josee (la Comtesse)
Max
–
DE
Visited: October 2022
Reviewed: Oct 30, 2022
Email Max | 20-35 years of age | Experience level: first safari
The review below is the personal opinion of Max and not that of SafariBookings.
Beauftiful nature, but greedy guide
We had a three night tour from Laka Manyara over Ngorongoro Crater to the Tarangire park. The tour was organized perfectly — we could make some neat adaptions to our tour without any issues (concerning the airport transfer and the accommodations). If you ever plan to do this tour, we would highly recommend the Tarangire Simba Lodge, we had really magical moments there!
However, our guide had a negative impact on our experience there. We know that tipping is expected in these activities and never refused to do so. At the beginning of our tour the guide directly demanded a 120$ tip at the end of the trip. Talking in some way always came back to tips (and why to give even more). Multiple times we were asked how much we would be giving for his alleged wedding.
After the tour we decided to give a tip inside the recommended range by Lion Kind Adventures. Afterwards, the guide send angry text messages to us and even called me on my private phone number. To me, this is a huge no-go and made us feel quite uncomfortable.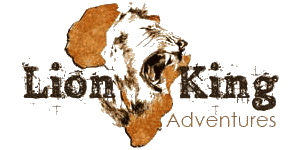 Reply
from

Lion King Adventures

Posted on Nov 7, 2022

Everyone at Lion King is deeply embarrassed to learn about our guests' experience with this Guide. We were not aware of this incident until we read the review and have contacted the guests directly to apologise. All the Lion King Guides know that tipping is our guests' choice. There are no rules about tipping, only guidelines, which are shared with our guests in advance. All our Guides know that they should never ask for (or expect) a tip. The behaviour of this particular Guide is completely unacceptable and appropriate disciplinary action has been taken. The whole Lion King team has worked so hard over the years to build and maintain a very good reputation with high levels of integrity and professionalism. This behaviour does not meet with the standards we expect and our guests deserve. We sincerely hope that it will remain an isolated incident and our sincere apologies once again to our guests.




Julia + Ted
–
US
Visited: October 2022
Reviewed: Oct 28, 2022
Email Julia + Ted | 20-35 years of age | Experience level: first safari
Amazing safari with amazing guide
Our entire experience with Lion King was great: from the booking to travel planning and most importantly, the safari itself.

Nickson helped us book a trip that fit our schedule and budget. Pendo then helped us with all of the planning, so that we felt prepared and everything went smoothly, even as our travel plans changed. When we arrived in Arusha, we were greeted at the airport and had a great introduction to Tanzania right away as we were driven to our hotel.

Our safari was excellent! The meals were great and they even made sure to arrange great gluten free options. Accommodations were lovely and clean, with friendly, welcoming staff.

What truly made the experience memorable was our safari guide Immanuel! He is clearly very knowledgeable about and passionate for the animals and the environment - this allowed us to learn a lot about what we were seeing (like animal behavior / characteristics and local plants) and share our excitement with him after each animal spotting! This also helped us to see a lot of animals, even those we may have otherwise missed. He is also very friendly and was a fun companion on the trip - we laughed and learned a lot! Finally, he was professional (always on time), we always felt safe, and he made sure the car was always clean with fresh cold drinks always stocked. We had a great time with Immanuel and highly recommend him as a guide!

Overall, we had an amazing time with Lion King Adventures and will be recommending them to family and friends wishing to visit Tanzania!


QW and Tobias
–
DE
Visited: October 2022
Reviewed: Oct 28, 2022
Email QW and Tobias | 20-35 years of age | Experience level: first safari
Professional and experienced
We had a wonderful 10-day luxury Safari with David. The trip was awesome! The amount of types of animals we saw exceeded our expectation. David made our trip an unforgettable experience with his experience and professional service. Thanks David and Lion King. -Qiumeng and Tobias
Barb B
–
CA
Visited: October 2022
Reviewed: Oct 24, 2022
Email Barb B | 50-65 years of age | Experience level: first safari
Safari in Tanzania
Lion King customized a safari for me and my husband. I did not want to rush from location to location, so Nickson added some nights to the 5 day safari to make it a nine day. The accommodations were a mixture of mid-range and luxury. Nickson adjusted the accommodations so that they would fit in my budget.
We were very impressed with all of the accommodations. (In the end, having now completed the safari, I would have chosen 7 nights as 4 nights in Central Serengeti was too many, but I didn't know that in advance).
Arranging for pick up at the airport is a very nice touch that Lion King adds even though we arrived a couple days early to adjust to the time change/jet lag.
Our guide, Peter, sent me a WhatApp message the night before picking us up introducing himself. This was nice so we would know what he looked liked.
Peter was excellent at ensuring we saw the maximum amount of wildlife. He was very knowledgeable about the animals and passionate about his work.
We would recommend Lion King Adventures.
Martin & Katharina
–
DE
Visited: October 2022
Reviewed: Oct 23, 2022
Email Martin & Katharina | 20-35 years of age | Experience level: first safari
Great 5-day Safari with Salehe and viewing of the big five
We enjoyed a great 5-day safari at Tarangire and Serengeti National Park as well as Ngorongoro crater and Lake Manyara with our tour guide Salehe!

From our first request for the Safari at lion king adventures until our arrival and warm greeting and pickup by Salehe, everything was perfectly organised, Nickson and Pendo always replied very fast and provided very helpful information about the upcoming trip and did everything to fulfil our requests.

Salehe did everything to make the safari perfect and memorable for us (which he definitely achieved ;) ) and drove us very safely and always with a smile and much information about the wildlife during the game drives. We were able to tailor the start of the game drives to our wishes and were very well cared for during the entire trip by Salehe! He even spotted a rhino, the only missing piece of the big five!

Thanks very much to the whole team! We enjoyed ourselves very much and will definitely recommend you to family and friends!
Disclaimer
All corporate and/or tour info is provided by Lion King Adventures, not SafariBookings