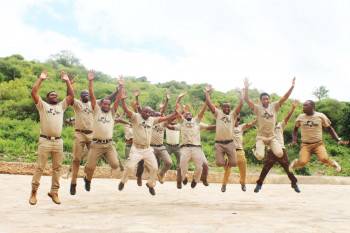 Lion King Adventures
5.0/5 – 950 Reviews
Offices In:

Canada

United States

Switzerland

Size:

20-50 employees (Founded in

2010

)

Member Of:

TATO

&

TTB

Tour Types:

Custom mid-range & luxury tours that can start every day

Destinations:

Price Range:

$200 to $1,115

pp

per person

per day

(USD, excl. int'l flights)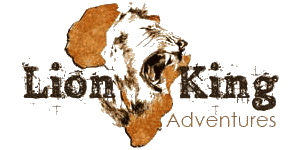 Request a Quote


for a custom tour
Your request will be sent directly to the operator
If preferred, you can contact the operator directly
Mani Kumar
–
Visited: December 2016
Reviewed: Jan 27, 2017
Email Mani Kumar | 20-35 years of age | Experience level: 2-5 safaris
Amazing expeience with the Guide..So responsibe tour operator..
Amazing Experience , Hospitality was fantastic..The giude from Lion King Knows exactly what client needs and they are really so good..Me enjoyed the safari with Nice ride..
Theresa Fox
–
US
Visited: January 2017
Reviewed: Feb 14, 2017
Email Theresa Fox | 50-65 years of age | Experience level: first safari
Amazing Tanzania
James (our Guide)
Spent a week in Tanzania after 4 days in Kenya with another Guide. Both were Great but James was attentive informative and Really made our African Experience something Special. He helped make sure we were able to see the Animals and Sights with Our goals and requests always #1. He made sure all of our Time Tables were met from picking us up to arranging for every transfer and Hot Air Balloon on the Serengeti. We laughed and shared about our Countries Families and we especially learned about the Culture and Flora/Fauna we encountered. Highest Recommendations for both our Guide and Lion King Adventures (One World).
Thanks for the Support and the Amazing Trip. It was Great! 5 Stars!
Theresa Fox
Dror Nadam
–
IL
Visited: February 2017
Reviewed: Mar 14, 2017
Email Dror Nadam | 50-65 years of age | Experience level: 2-5 safaris
Salahe & Ibrahim - Great Team
We decided to celebrate or 50th birthday in a Safari trip in Tanzania & had a 7 days camping safari in the Serengeti, Ngorongoro, Tarangire NPs & in Lake Eyasi. Salahe was our Guide & Driver during this trip, while Ibrahim was the cook & logistic support.

Salahe is full of knowledge & cheerful person, which definitely made our Safari adventure highly enjoyable. We really felt that he is well prepared & that he gatjered the relevant information from the park's rangers, as he always managed to bring, right on time, to the points of interest, to be able catch the best game views.

Ibrahim is one of the most caring & kind persons we ever met. He really made all possible efforts to understand the specific desires of each one in the group & to meet those desires.

Our adventure in Tanzania was superb & we can only thank Salahe & Ibraim for this wonderful time.
Satish P.
–
US
Visited: March 2017
Reviewed: Mar 15, 2017
Email Satish P. | 20-35 years of age | Experience level: first safari
Wonderful and enriching experience!!!
Our trip was for 5 days covering Tarangire, Ndutu, Serengeti, Ngorongoro. This trip had very stunning parks/conservations with lots of animals/birds, beautiful weather and awesome nature viewpoints making it most memorable trip so far. This demands that other aspects of trip to match these standards as well to make entire trip an amazing experience which thanks to James(our guide) indeed happen. In our trip we not only saw big 5 and great wildbeest migration but many other wild animals including wild cats, hyneas, jackals, badgers, awesome experience of wildebeest giving birth moment, wild cats devouring their hunts, cubs playing around , gazels, bucks, monkeys, plenty of birds etc. James was very well informed about each of these species and he indeed helped us learn a lot about them when we realized how less we knew till then. James has terrific spotting skills, he could spot animals far off and often predict their actions. No doubt he could spot wildebeest among thousands of them just before she started giving birth to baby. All of us were very keen to take lot of photographs like many tourists there and so James would ensure to get us in nice spot for better perspective for photographs without disturbing/scaring animals off. He always made sure we spent time we want at each spot be it just viewing animals or taking plenty of photographs. James made our games drives very enriching experience. He is very professional guide and nice person. He made sure we were really comfortable and always checking anything more he could do to make our trip better. Accommodation and food was really comfortable and great all round the tour with camping at mountain top having lovely view. All of us very really happy to have our trip arranged through Lion king adventures. We will definitely plan our next safari trip in Tanzania with Lion king adventures with James as our guide.
Asante Sana James!!!
Monika Singh
–
Visited: April 2017
Reviewed: May 5, 2017
Email Monika Singh | 20-35 years of age | Experience level: 2-5 safaris
Luxurious Tanzania (safaris, crater, lakes and more..) with great service
We (me and my husband) went to Tanzania at the end of April. We were initially skeptical about the weather conditions but were pleasantly surprised when we landed. James (Lion King adventures) welcomed us at the Kiliminjaro airport and from that moment on we left everything with him. James planned the trip, the stay, the food and entertainment. He took care of even the minor details e.g., dietary requirements, kind of hotels, beer in the van and much more. During the 5 day trip, we covered Lake manyara, Ngorongoro crater and serengeti safaris. During the safari, we really impressed with the level of effort James put in to make sure we see all the big 5. There was a time, when other safari experts could not spot the leopard on a tree which James showed us. The hotels chosen were top quality as per our requests. Overall, we had a great time thanks to James.
Tyra
–
US
Visited: March 2016
Reviewed: May 11, 2017
Email Tyra | 20-35 years of age | Experience level: first safari
James is incredible!!!
From the moment we arrived in Arusha and James picked us up at the airport to going our seperate ways, the experience was incredible. First thing I noticed was how nice the vehicle was. And how clean and organized everything was. The safari vehicle had a power strip in it for charging phones, camera batteries and power my breast pump. We got dropped off at a beautiful hotel for the evening and started our adventure bright and early. James is a great city and 4x4 driver. We saw everything we were hoping for. Cheetas with babies, elphants, birds of all kinds, buffalo, zebra, wildebeast, lions galore, monkeys, baboons, the near extinct rhinos and tons more! Our stay the second night was top notch luxury accomodations. I would reccomend anyone use Lion King Adventures!
Sah and Annia
–
IL
Visited: April 2017
Reviewed: May 19, 2017
Email Sah and Annia | 20-35 years of age
Highly recommend!
It was very important to us to contact a local safari company in order to have a tailor made trip and save costs of middlemen and traveling agencies.
There are so many Safari companies online and it is very difficult to find a trustworthy local company just from reading online.
We knew that Lion King Adventure are trustworthy from our first WhatsApp call we've made with James and we were right.

My girlfriend and I spent 16 days in Tanzania and it was the best trip we have ever made. Salle and James went into scrupulous detail making sure that every single aspect of our trip was exactly what we wanted - it felt like a truly tailor-made experience.

We would 100% recommend Lions King Adventure to anyone looking at a private African safari and in best price!


Для нас было очень важно связаться с местной сафари-компанией, чтобы организовать индивидуальную поездку и сэкономить средства на посредников и туристических агентств. Сейчас в интернете так много сафари-компаний, но очень трудно найти местную и надежную одновременно. С нами связался Джеймс!) После этого первого WhatsApp звонка с Lion King Adventure мы поняли, что они заслуживают доверия, и мы были правы. Я и моя девушка провели в Танзании 16 дней, и это была лучшая поездка, которую мы когда-либо совершали. Салле и Джеймс очень скрупулёзно готовились, чтобы каждый аспект нашей поездки был именно таким, каким мы себе представляли, они такжн терпеливо учитывали наши запросы в еде ;+) - это был действительно индивидуальный подход! Мы рекомендуем на 100% Lion King Adventure всем, кто смотрит на частное африканское сафари и по лучшей цене!


האינטרנט מוצף בחברות ספארי שמפרסמות את עצמן ואם אתם בוחרים ליצור קשר ישירות עם מקומיים מבלי סוכנות נסיעות מתווכת חשוב למצוא מישהו שאפשר לסמוך עליו
לאחר סינון ארוך של כל החברות שמצאתי באינטרנט מצאתי את ג'יימס כבחור שאפשר לסמוך עליו וגם על החוות דעת שתקראו עליהם מחזקות את זה.

הוא אסף אותנו משדה התעופה ולשמחתי צדקתי שבחרתי בהם
היה לנו טיול דינמי שהותאם לצרכים והרצונות שלנו במקום ואף בסופו לקחנו את הגיפ בנהיגה עצמית מהצפון לדאר אסלאם ועברנו נסיעה חווייתית ללא מדריך בטנזניה ובפארקים לאומיים בדרך.

מומלץ ביותר ליצור אתם קשר ולהגיע ישירות לטנזניה. ג'יימס יאסוף אתכם משדה התעופה וידאג לכל מה שתצטרכו בצורה פדנטית.

Jonghyuk Lee (Makr)
–
KR
Visited: May 2017
Reviewed: May 21, 2017
Email Jonghyuk Lee (Makr) | 20-35 years of age | Experience level: first safari
Best of best tour!!!
I am a Korean who did the Serengeti & Ngorongoro tour at Lion King Adventure. I was uneasy until the start of my trip, because I read that a lot of people were unsatisfied with the Serengeti tour. But when you meet guide James at Lion King Adventure, it is the best tour you will never forget !! Most Koreans focused on watching the Big Five, and during the season I went there, I could easily see the big five with lots of animals. The guides allowed us to see real animals in front of our noses. I was able to see the lion and leopard eating in front of me. Both the guide and the chef were friendly and fun, so we had a great time throughout the tour. Even if you make a mistake in English, you do not have to worry! I rarely write a review, but I was so happy to write about Lion King Adventure. If Jonghyuk Lee (Mark) recommends James to Korean, he will surely do well! I hope you have a pleasant trip. Thank you :)
Mary
–
CA
Visited: May 2017
Reviewed: May 28, 2017
It was amazing
James was our guide...he did a amazing job! We saw all the animals that we hope to see! He knows the parks very well and knows where to bring us! We don't loose tine and he give a lot of explication about the animals!! It was very interesting! He is always on time and make sure that we have all we want! For the food, the cook was amazing, I was surprise how he can do such good food!!! I recommand this company for a really good safari!!
Mohanrajh
–
Visited: May 2017
Reviewed: May 29, 2017
Email Mohanrajh | 20-35 years of age | Experience level: first safari
Awesome Tanzania
The guides and the cook were very polite and respectful, they took care of me in a new country, I felt completely safe , the guide Mr. James cleared all my doubts about Tanzania and the animals , he asked every minute, is everything okay, you can completely trust this Lion King adventures for an awesome safari in Tanzania, also they had free wifi throughout the entire safari. Thanks to Mr. James.
Disclaimer
All corporate and/or tour info is provided by Lion King Adventures, not SafariBookings