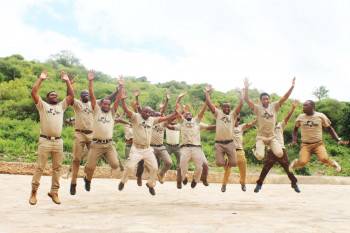 Lion King Adventures
5.0/5 – 799 Reviews
Located In:

Canada

United States

Switzerland

Size:

20-50 employees (Founded in

2010

)

Member Of:

TATO

&

TTB

Tour Types:

Custom mid-range & luxury tours that can start every day

Destinations:

Price Range:

$200 to $1,115

pp

per person

per day

(USD, excl. int'l flights)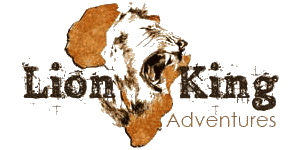 Faraz
–
NO
Visited: February 2023
Reviewed: Feb 4, 2023
Email Faraz | 20-35 years of age | Experience level: first safari
Unforgettable safari experience, fantastic throughout!
We decided last minute for a safari and booked with Lion king adventures on very short notice (1 week! )

They handled our request very quickly and professionally, tailoring the experience for us to perfection. Everything was simple to set up, in a safe and organized manner.

The safari itself was wonderful. Our guide Joseph made sure that we never lacked anything, and we managed to see everything we wanted. He was very knowledgeable and made sure we got excellent viewing angles and great photo opportunities! He put a lot of effort into the game drives and the whole experience, we could not have asked for more. We felt very Well taken care of with him.

All in all a thoroughly enjoyable experience with a great guide, can warmly recommend to everyone.

Ivan & Vanessa
–
MT
Visited: January 2023
Reviewed: Feb 3, 2023
Email Ivan & Vanessa | 20-35 years of age | Experience level: first safari
Phenomenal from start to finish.
The experience that we had with Lion King Adventures was like no other. They were very communicative and flexible to our demands while we were considering booking with them. The accomodations provided exceeded our expectations. Our safari guide, Fred, was an excellent spotter of animals. This helped in us successfully observing various wildlife activity in a truly exceptional way. Without doubt, I will choose Lion King Adventures again for my next Tanzania Safari.
Laura Arigo, Mark, Thomas & Nicholas
–
US
Visited: January 2023
Reviewed: Feb 2, 2023
Email Laura Arigo, Mark, Thomas & Nicholas | 50-65 years of age | Experience level: first safari
First class and utterly seamless from start to finish
Very difficult to put into words what we have experienced here in Tanzania. "Life changing" doesn't even do it justice.

First, our safari company. Lion King Safaris did an incredible job in accommodating our every request - and there were many! Every email was answered promptly and professionally. We went into this trip with full expectations of lots of glitches along the way but there were NONE. Super happy with our choice and would highly recommend to anyone.

Next, our guide. GoodLuck (yes, that is his name :-) exceeded our expectations in every way. I could list hundreds of animals, including all the Big Five; that we saw up close and personal every day, seemingly effortlessly, but truly it was Good Luck and his tireless efforts that made it seem so. His breadth of knowledge about every single creature we encountered was astonishing, and his love for his country and its inhabitants - human and animal - shone through in 100 ways. We asked questions incessantly and he answered every one patiently and thoughtfully. He provided a true education of Tanzania, it's animals, it's people. Because of him I am walking away with a deep love and concern for this country that I don't think I would've developed otherwise. I can only hope that we will meet again, in fact, it makes me profoundly sad to think that we may not.

As for accommodations:
Maramboi tented lodge, KubuKubu tented lodge, Lake Masek tented lodge we're all PERFECT. The food, the staff, the grounds couldn't have been better. To hear the giraffes, elephants, lions etc outside our "tents" (I use that word loosely - the accommodations were luxurious to say the least) was so special!
As for our last accommodation, Lake Manyara Kilimamoja Lodge: It was over-the-top luxurious, literally the poshest hotel I've ever stayed in (and that's saying a lot). The staff - especially Richardi, Tiesi, Ayisha, and Anna - were amazing. If you want a "Four Seasons" type experience, this place is for you. My one complaint is that Good Luck was not allowed to dine with us. Very disappointing.

To wrap this up: if you are reading this, don't give it another thought. Just do it! And ask for - no, insist upon! – GoodLuck as your guide.
Luana
–
ES
Visited: January 2023
Reviewed: Feb 2, 2023
Email Luana | 20-35 years of age | Experience level: first safari
Amazing
An incredible experience that Lion King Adventure has given us with a 5-day, 4-night safari. Great accommodations and a charming and attentive guide. We managed to see the big 5, in summary a 100% recommended experience.

(automatic translation from Spanish)
Katie
–
US
Visited: January 2023
Reviewed: Feb 1, 2023
Email Katie | 35-50 years of age | Experience level: first safari
A lifetime of memories!
This is a trip we'll remember forever! Lion King made it so smooth and easy - all we had to do was show up and everything was taken care of. Our guide, Fred, was fantastic. His many years of experience shows - he knows the parks intimately and was skilled at finding & identifying animals. He was a smooth driver on the notoriously bumpy roads. He always checked in to make sure we were getting the experience we wanted. I would recommend Lion King and Fred to friends and family!
Marc V
–
BE
Visited: January 2023
Reviewed: Feb 1, 2023
Email Marc V | 50-65 years of age | Experience level: 2-5 safaris
Only good memories
Lion King Adventures is very well organized, service and details matter to them and make it a unique experience. From beginning to end we felt being taken care of and relax. Well balanced program. Great hotels and lodges, with friendly and customer oriented staff, spacious rooms. Tasteful and well prepared food; personal whishes were taken into account. Great view on Serengeti plains and sunrises in Kubukubu lodge, fresh vegetables from the organic garden in Kitela Lodge, clean swimming pools. Well kept jeep, good tires, cool drinks… every day we started with a cleaned jeep. But above all, our guide Gilbert was an experienced guide and driver. He was able to track leopard and cheeta's, which we hoped to see. He shared his knowledge and passion for nature and animals in a balanced way and we learned a lot. We were able to take great photos of animals, thanks to his intuition to position the jeep in the best possible way. Many thanks to Gilbert and Lion King Adventures!
Marie-Ann
–
BE
Visited: January 2023
Reviewed: Jan 31, 2023
Email Marie-Ann | 50-65 years of age | Experience level: 2-5 safaris
Lion king adventures safaris : marvellous experience
We have had a wonderful safari. We hesitated to choose for lion king safaris as they were a little more expensive than other organisations. However, they are worth every dollar : we had warm lunch every day (called hampa : warm food kept in thermo and stored with the cutlery in a big picnic bag), cars are very good with chargers, tires are not worn (important for the gravel rocky roads to and in Serengeti), all kind of drinks stored in a cooler, red and white wine with a personalized label and message, the communication with mail and whatsapp was very fast and last but not least the great guide Gilbert. Gilbert is very knowledgeable about the animals, he spots them from far far away, he anticipates so well the behaviour of the animals so that we were always at the right spot. It was a marvellous experience for our family.
Anders Fornander
–
SE
Visited: January 2023
Reviewed: Jan 31, 2023
Email Anders Fornander | 35-50 years of age | Experience level: first safari
Fantastic experience and a wonderful guide!
Our trip with Lion King is the best experience in our life! The reservation worked really smoothly, we got great information, quick answers and it was a really good communication. Our lodges were well prepared when we got there. The accommodation, service and food were great.

Our guide Shafino was so amazing! He knows so much of all the animals, from small to big ones, not just what kind of animal it is, but also everything about them. We also learned so much from him about the nature amd culture of Tanzania.
He spotted a lot of animals that we would never have seen without him. He was patient and helped us with all our questions.

We couldn't have asked for a better guide than Shafino!

We really recommend Lion king and our guide Shafino!
Natalie
–
BE
Visited: January 2023
Reviewed: Jan 30, 2023
Email Natalie | 20-35 years of age | Experience level: first safari
Memorable safari experience with our guide Gilbert from Lion King Adventures

The past week with our guide Gilbert from Lion King Adventures has been absolutely wonderful. We couldn't have wished for a better guide and organisation. We (my parents and myself) went to Tarangire, Lake Manyara, Serengeti and Ngorongoro. Gilbert was able to show us the big five

David, Nazira & Mateo
–
Visited: December 2022
Reviewed: Jan 28, 2023
Email David, Nazira & Mateo | 35-50 years of age | Experience level: first safari
Great Safari experience, super professional team
Great Safari experience with Emmanuel Macha, superb guide!

We (family of 3) did a 6 day safari, which included a visit to Tarangiri, Serengeti, Ndutu and Lake Manyara. Our guide was Emmanuel Macha, who made our experience very memorable. "Macha" is a great guide, very knowledgeable about the area, the animals and the local culture. He has a great eye to spot animals and is a very competent driver, able to drive well in all conditions. We were very happy with the Lion King service from beginning to end, they were very flexible and responsive. All the places they choose for our stay, people were welcoming, friendly and ready to help. We highly recommend Lion King for your your Safari experience in Tanzania.
Disclaimer
All corporate and/or tour info is provided by Lion King Adventures, not SafariBookings