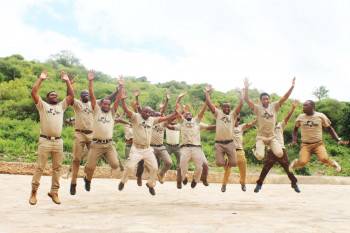 Lion King Adventures
5.0/5 – 796 Reviews
Offices In:

Canada

United States

Switzerland

Size:

20-50 employees (Founded in

2010

)

Member Of:

TATO

&

TTB

Tour Types:

Custom mid-range & luxury tours that can start every day

Destinations:

Price Range:

$200 to $1,115

pp

per person

per day

(USD, excl. int'l flights)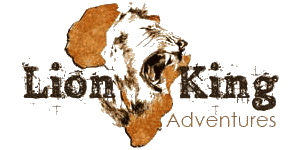 Request a Quote


for a custom tour
Your request will be sent directly to the operator
If preferred, you can contact the operator directly
Roser
–
ES
Visited: January 2023
Reviewed: Jan 22, 2023
Email Roser | 50-65 years of age | Experience level: first safari
Unforgettable trip to Africa with Lion King
My special thanks to our guide David who accompanied us 24 hours a day for the 6 days of the safari and also to his team Anna, Godwin, James and Pendo.

(automatic translation from Spanish)
Ivor
–
Visited: January 2023
Reviewed: Jan 21, 2023
Email Ivor | 20-35 years of age | Experience level: first safari
Fantastic Experience
Fantastic experience visiting the various national parks with our professional and helpful guide. Nothing was too much trouble for Lion King, who were professional throughout. Communication was fantastic from the point of requesting a quote, right through to leaving our safari with them. Thanks for an unforgettable experience.
Carlos & Raineé
–
US
Visited: January 2023
Reviewed: Jan 21, 2023
Email Carlos & Raineé | 35-50 years of age | Experience level: first safari
Incredible!
From beginning to end working with Lion King Adventures was nothing short of an amazing experiences.

Booking: We worked with Rosemary to secure our safari booking. She was very thorough and patient with all of our questions. This was our first time visiting Tanzania or going on a safari so we had a lot of questions. She helped us pick the perfect safari for us and she was very accommodating. She also helped me arrange for an extra bottle of champagne to be placed in our room upon arrival since we were celebrating our anniversary and my wife's birthday.

The Safari: We decided to do a three day safari that consisted of visits to Tarangerie National Park, the Ngorogoro Crater and Lake Manyara which turned out to be the perfect amount of time for us, especially since we were going to Zanzibar after the Safari. Three days at these different locations provided exactly what we were hoping for on our safari experience. Our guide was Abu and honestly he was the best part of our trip to Tanzania. He was personable, funny and very knowledgeable of all the wildlife and fauna we encountered. You could tell he took pride in his work and in his country and that made us feel like we were in the best hands.

Overall, we can't say enough good things about our experience with Lion King. Their professionalism and services helped make our trip truly special. Can't wait to come back and use them again!
Nick & Susan:
–
Visited: December 2022
Reviewed: Jan 10, 2023
Email Nick & Susan: | 65+ years of age | Experience level: over 5 safaris
First Class 6 Day Private Tour of Northern Circuit
The communications to plan the safari were professional, detailed and thorough, including a video call that clarified a number of issues. Our thanks initially to Nickson and then to Anna, who was an absolute star throughout. You would normally say that a trip exceeded our expectations but in fact we had extremely high expectations and they were met. The accommodation, much of it our own choice, was mid-range but all good value and we received a warm welcome everywhere. We are experienced safari hands but this was our first safari in Tanzania. The amount of wildlife is astonishing. Serengeti and Ngorongoro are world beating. Tangarire and Lake Manyara are quieter but excellent in their way. Our Guide Goodluck was extremely knowledgeable and shared our passion for bird-spotting, making sure that we had enough time to confirm sightings and advice on key points of identification. If we had to say anything that was not 100% perfect it would be just that Goodluck's enthusiasm and determination that we would to see everything that could be seen, led to some long game-drive days, on one occasion 9 hours, and fewer toilet stops than this seventy something couple are used to. This trip was to have been part of our fitieth wedding celebrations in 2020 but Covid put paid to that. Knowing this, Lion King organised a bottle of fizzy, a cake, fireworks and a staff conga to celebrate our anniversary in the middle of the Serengeti. It was overwhelmingly kind and thoughtful. It's hard to find the words to fully express our gratitude for this kindness.
Roberta
–
IT
Visited: January 2023
Reviewed: Jan 9, 2023
Email Roberta | 50-65 years of age | Experience level: 2-5 safaris
Awesome! Deep knowledge of Tanzania wildlife, passionate about their job, top accomodations
I choose Lionking after a deep analysis of almost all the available alternatives for Safari in Tanzania, and it was the right choice. Easy communication in any moment of the planning of the safari or during the safari itself, top score in terms of value for money, super reliable in any moment of the journey. The car was new, the guide Oswald had a "magic" touch in finding wildlife. The result of this is what we considered to be probably one of the top 3 holiday in our life (and we travel A LOT and it wasn't the first time in Tanzania). We already look forward to come back as soon as we can.
Cyn
–
Visited: January 2023
Reviewed: Jan 9, 2023
Email Cyn | 35-50 years of age | Experience level: first safari
An amazing and unforgettable experience
We were provided a tailored package (5 days best of Mid-range Northern Circuit ). Our package included one night in Arusha following our arrival in Tanzania - we proceeded to Tarangire National park, Ngorongoro Crater, Serengeti National Park and Lake Manyara over the course of 4 days.

Each individual park had their own highlights offering a variety of animals, natural features and beautiful landscapes. Our personal highlights were the Ngorongoro and Serengeti national parks - where Eddy gave us the best game drives. We were lucky to see the rhino (binoculars view), buffalo's, lions and Lionesses, elephants and the Maasai tribe Co-existing. It was amazing!

We saw the leopard in the Tarangire National park - so the Big 5 checklist is complete!!!!!!

But the highlight of the entire experience was our game drives in the Serengeti plains. Words cannot describe how surreal it felt exploring the wild and observing such exotic animals in their natural habitats. Eddy went above and beyond to give us the best experiences which included; seeing the lion on "pride rock" in real-time.

A true "lion king" experience.

We observed a cheetah enjoying her prey surrounded by her cubs, wilder-beast migration, herds of elephants crossing, antelopes, hippos, zebras and Hyenas.

We spent one night at Embalakai Authentic camps (amazing), such a great experience, surrounded by the sounds of birds and all things nature.

Eddy, our driver and guide for the duration of our trip was knowledgable, informative and accommodating. We could tell by his wealth of information about nature and animals, timelines and driving expertise, how extremely passionate he is about what he does.

An unforgettable experience and definitely one we would recommend!
Paolo
–
DE
Visited: January 2023
Reviewed: Jan 8, 2023
Email Paolo | 35-50 years of age | Experience level: first safari
Totally exceeded my expectations
PaoWhat an unforgettable 4 days, totally exceeded my expectations.

From the beginning the organisation and communication via emails was thorough and every detail we requested was noted and not forgotten.

When the safari started, we got an amazing guide, Yusuph Omary. He made us feel very welcome and did everything to make sure we were comfortable and enjoying ourselves.

The quality of the food and accommodation was top notch.

We got to see lots of rarities including lions mating up close, 2 leopards and even spotted 2 rhinos which are extremely hard to find. Luck plays a part but also credit has to go to our guide. He worked really hard to find us those rare moments, and thanks to him I have so many great photos and videos.
Giselle Bonet
–
CN
Visited: January 2023
Reviewed: Jan 8, 2023
Email Giselle Bonet | 35-50 years of age | Experience level: first safari
Best ever!
I am so happy with this trip and the way lion king plan everything and take care of us, Huruma was our travel guide and he was amazing know everything about the parks and the animals and was very helpful every moment we want to come back and have him again with us
Desirèe La Bruna
–
IT
Visited: December 2022
Reviewed: Jan 7, 2023
Email Desirèe La Bruna | 35-50 years of age | Experience level: 2-5 safaris
African emotions
At the end of our 5 day safari in Tanzania, we would like to thank Lion King Adventures for the unforgettable experience we had.
Special thanks to Caroline and Rose who pampered us, taking care of the journey down to the smallest detail and promptly responding to our every request, and to Said, a serious, professional and prepared driver, who allowed us to experience an exciting and immersive journey into nature wild, always showing herself smiling and available even after 12 hours of driving. Thanks to his experience, we have closely observed cheetahs, lions, lionesses, hippos, elephants, giraffes, zebras, impalas, gazelles, antelopes, buffaloes, wildebeests (gathered in the Serengeti to give birth to the young - we saw one that lasted a few hours - before starting the great migration) and then birds (ostriches, pelicans, yellow-billed storks, marabú, Egyptian geese, crowned cranes, gray herons, blue herons, buteris, hornbills, bustards, kingfishers, bee-eaters, parrots...) , blue monkeys, vervet monkeys and baboons, vultures, hyenas and jackals.
We followed a cheetah's hunt for three hours, witnessed a mating attempt between lions, the feeding of lions and scavengers, maternal scenes of zebras and wildebeest...
Encountering wild animals in their natural habitat, getting lost in the boundless spaces of the parks, being deafened by the surreal silence interrupted only by the sounds of nature, waking up in suggestive and uncontaminated contexts (both the lodges and the mobile tented camps offer, in addition to the priceless view, all sorts of comforts) made us feel part of a primordial creative process.
This is not our first safari in Africa but the adventure that Lion King gave us will remain forever in our hearts.

Desiree & Angelo
Patrick Marsh
–
ES
Visited: December 2022
Reviewed: Jan 6, 2023
Email Patrick Marsh | 35-50 years of age | Experience level: first safari
Legend
This was hands down the most magical experience on earth. Been to 88 countries travel very regularly and this place is hands down one of the top experiences I and my family have had. I don't think it would have even been close to as great of an experience if it was not for Lion King and our guide Macha. This guy new the park and people so well, that we were never in short supply of wild life. To see the big 5 is a challenge for any guide but we saw the big 5 and every animal on our own list in the first half of the trip. This would not have been possible with out the cunning eye and park knowledge of Macha. This man is a legend and if you have a dream of seeing Africa he is the person to make it happen. If I can help or answer any questions or you just want to see pics from the trip inta @mybucketlistfamily thank you lion king team and Macha for an amazing experience..
Disclaimer
All corporate and/or tour info is provided by Lion King Adventures, not SafariBookings