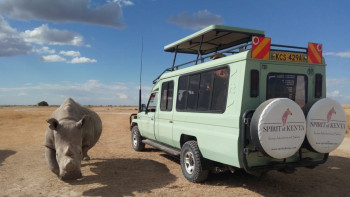 Spirit of Kenya
5.0/5 – 389 Reviews
Office In:

Size:

10-20 employees (Founded in

2014

)

Tour Types:

Custom mid-range & luxury tours that can start every day

Destinations:

Price Range:

$150 to $300

pp

per person

per day

(USD, excl. int'l flights)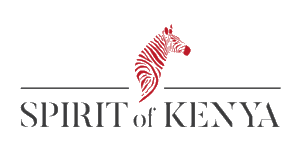 Request a Quote


for a custom tour
Your request will be sent directly to the operator
If preferred, you can contact the operator directly
Rating Breakdown
Emily
–
MY
Visited: May 2023
Reviewed: Jun 1, 2023
Email Emily | 20-35 years of age | Experience level: first safari
Great first time in Naivasha, Nakuru and Masai Mara
We were looking for safari companies on the higher end and came across spirit of Kenya, ultimately deciding to go with it because of the number of positive experiences in the reviews as well as competitive price point against other 4 night high end safaris. I went with my dad. Filippa and my dads assistant managed to coordinate everything very smoothly and any requests/ reminders along the were was rectified within minutes.

Our guide and driver James, was the best. He was professional, kind, funny, knowledgeable and although we didn't manage to see the last of the big 5 (leopard) we were left with an unforgettable experience of being the first group to follow a pride of lions chasing the buffalo. James was a fantastic driver above all, my dad and I were astounded by the level of skill; James was a wonderful part of our trip. We've made a friend and we cannot recommend this enough and cannot wait to return with the rest of our family.
Megan Skinner
–
Visited: January 2023
Reviewed: May 22, 2023
Email Megan Skinner | 35-50 years of age | Experience level: first safari
Surpassed expectations, with no hesitation in recommending
We booked a four day safari with Spirit of Kenya. From the first moment of booking, to the end of our trip, we were provided with exceptional, reliable and first class service.

Andre coordinated our booking and made sure we were comfortable and informed at every single point. The accommodation was exceptional (with the exception of one place which was not Andre's fault but he rectified the issue pleasantly and quickly).

However, the very best part of our safari was our driver, Rufus. He was on time, every single time, and added so much more to our safari. He had phenomenal knowledge of the animals, flora and fauna and we thoroughly enjoyed the time we spent with him. He was also a very skilled driver, and with a strong network of other drivers, we managed to see so many animals - but respectfully, which was important to us, and Rufus.

The safari itself was excellent, and surpassed expectations - we went to Tsavo East and West, and Amboseli. Each park brings something different, and I'd recommend this trip for others wanting a 4-day adventure.

For an incredibly good value safari, with an expert, safe and reliable tour operator, I would thoroughly recommend Spirit of Kenya, Andre and Rufus without a single hesitation.
Sophia
–
US
Visited: March 2023
Reviewed: May 6, 2023
Email Sophia | 20-35 years of age | Experience level: first safari
Phenomenal Lake Nakuru and Masai Mara Safari
I reached out to several safari companies for quotes and I was very impressed by Spirit of Kenya's professionalism. They sent all of the necessary information in a detailed and well-organized email with price-point options that made it very easy to book and customize the tour. Our guide Joseph was fantastic, and made our trip absolutely unforgettable. He was kind, knowledgeable, communicative, personable, and flexible, and really took care of us on the trip. My husband picked up a small cold on the flight to Africa and Joseph went the extra mile, requesting a ginger/lemon tea from the lodge kitchens to help mend him back to health. We would 100% book with this company again and highly recommend them for safari!
Chris
–
US
Visited: April 2023
Reviewed: May 5, 2023
Email Chris | 20-35 years of age | Experience level: first safari
An incredible operator with wonderful guides.
Absolutely fantastic, 5 stars. An incredible operator with wonderful guides. Our accommodations were very comfortable, the vehicle was well maintained, and the service was stellar. From start to finish, we had a great experience. Vanessa helped my wife and I tailor a 9 day safari across southern Kenya. Our guide, Stephen Shuma, was something of a celebrity in the safari world and was equal parts host and friend on our journey. We saw the Big 5 and immersed ourselves in Kenyan culture at our own comfortable pace, or "pole pole" as they say in Swahili. We intend to return to Africa in the future and will definitely book with Spirit of Kenya!
João Carlos Carranca
–
PT
Visited: April 2023
Reviewed: May 4, 2023
Email João Carlos Carranca | 65+ years of age | Experience level: first safari
A perfect organization for a couple to spend 13 days of Safari in 4 different reserves. Tks Tom
A perfect organization for a couple to spend 13 days of Safari in 4 different reserves. The guide/driver showed the 5 unmissable animals and managed to show his friendliness and camaraderie with us and his colleagues. Thank you spirit of kenia and Tom.

(automatic translation from Portuguese)
Milan
–
CZ
Visited: April 2023
Reviewed: May 1, 2023
Email Milan | 50-65 years of age | Experience level: first safari
3 days safari in Amboseli NP
My trip to Amboseli NP was great. All services were perfect. First of all I would like to appraise my driver and guide Mr. Samuel Kaguma Nibugha who was well informed about animals and about nature in Kenya. He was very friendly and able to fulfil my wishes. Despite of the rainy seasons we have met all interesting animals and as a bonus I saw the Mt. Kilimanjaro.
I promised my wife to go for a Safari in Africa any times together. If it will be possible we will use services of company Spirit of Kenya. Definitely.
Aki
–
JP
Visited: March 2023
Reviewed: Apr 25, 2023
Email Aki | 35-50 years of age | Experience level: first safari
Perfect unforgettable Safari!
Our trip in Kenya was amazing experience. And our guide Mike was a perfect guy to show us always the hospitality and took care of us and kids during the Safari tour.

We were thrilled to be able to closely observe a cheetah devouring a baby Thomson's gazelle. Mike was wonderful because when we were distracted by a nearby hyena, he thoughtfully told us that there was a cheetah over there and showed us the cheetah meal scene when no one had arrived yet. He knew the animals so well that he waited until the cheetahs had finished their meal. And as he predicted, after the cheetahs walked away, hyenas and vultures came scavenging for leftovers at great speed. We were amazed and impressed by his professionalism as a safari guide.
At Naivasha Sopa Lodge, we were greeted by a zebra on the terrace of our room. The lodge grounds are home to zebra, giraffe, waterbuck, and a variety of beautiful birds that kept us entertained during our short stay and allowed us to see the animals very closely.
Also, the terrace breakfast at Masai Mara Camp was excellent. The Maasai staff made us feel welcome and provided excellent service. The fresh blue sky, the beautiful savannah, and the giraffe and her cubs walking peacefully in the savannah, made breakfast an unforgettable experience.
The walk to the Maasai village was an adventure due to the muddy soil after the rain. This made the experience in the Maasai village even more memorable. We enjoyed the Maasai dance and jumping competitions, and the children enjoyed our Japanese kendama performance, which was a memorable time. Mike always had a smile on his face and took care of us. We loved him and will miss him when we leave Kenya.

Lastly, this was our first trip to Africa and we were excited, but at the same time we had anxiety before we got to Kenya. Thank you so much Filipa for planning the tour all through online communication and responding to our detailed questions in a polite and prompt manner.
Misako
–
NL
Visited: April 2023
Reviewed: Apr 12, 2023
Email Misako | 35-50 years of age | Experience level: first safari
Life time experience!
We had a beautiful lifetime experience and fully enjoyed the safari tour!

Thanks to all the support by Vanessa, who promptly responded and helped us with all the requests and questions, it was really amazing and also very smooth trip which we will not forget for life.

Special thanks to Nesta and George, wonderful safari guides, they know incredibly a lot about animals and also their characters, diet and habitat.
Thanks to their skill of spotting animals, we could meet lots of animals.

Not only meeting and learning about animals but we also learned a lot about natures, diverse tribes, and environmental situations which the country is facing.

It was just so much beautiful and at the same time very insightful trip.

Definitely recommended Sprit Of Kenya, it will be your unforgettable memory.
Siobhan and Lee
–
Visited: March 2023
Reviewed: Apr 4, 2023
Email Siobhan and Lee | 50-65 years of age | Experience level: first safari
It was so perfect, I don't know where to start
Actually I do know where to start. Our guide was exceptional. Carlos made the trip for us. He is an excellent spotter, and on very good terms with so many of the other guides that they filled in anything that he didn't spot himself. And the driving skills of that man! Many Kenyan by roads are Not Good, and he expertly got us around safely and speedily. He was very modest, but what made Carlos stand out was his care for his guests. As we travelled from reserve to reserve, he generously told us about the social and geopolitical situation in Kenya, as well as his life and family. It was fascinating and we loved it. I feel a real connection to Kenya now as a result - so much more so than other countries we visited on this trip. Carlos made sure we were very well cared for, no safari session was too long for comfort, and we had fresh water and comfort breaks whenever we needed them. If you go on safari, demand Carlos! The accommodation and food was excellent - and very generous. We saw all of the big 5 animals in about 3 days - even the elusive Rhino. But we were also treated to expert information on all the little animals and birds we saw as well. We love birds, and were very fond if the littler animals too, so that was very welcome - and we didn't get the same quality of information on other legs. I was a little disappointed initially to see we were in a van rather than a Defender but my goodness that thing was INDESTRUCTIBLE! And it was great to see the animals from. We WILL be coming back to see other parts of Kenya - we had such a wonderful, magical time.
Ancuta
–
DE
Visited: February 2023
Reviewed: Mar 30, 2023
Email Ancuta | 20-35 years of age | Experience level: first safari
Wonderful experience with SoK
We had a great safari experience thanks to SoK, a truly amazing trip and a dream come true!
André was the sales rep we kept in touch with and he was quick to reply and professional. Thanks to him the organisation before the trip was swift and painless.
Mr. Karasha was our guide and we couldn't have hoped for a better person, he is knowledgeable, wise and open minded as well as a very good driver. We learned a lot from him not only about animals but also about Kenyan society and culture.
Disclaimer
All corporate and/or tour info is provided by Spirit of Kenya, not SafariBookings