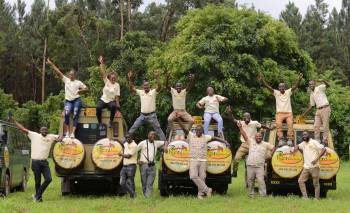 NGONI Safaris Uganda
5.0/5 – 126 Reviews
Office In:

Size:

5-10 employees (Founded in

2010

)

Member Of:

AUTO

,

UTB

& UWA

Tour Types:

Custom budget & mid-range tours that can start every day

Destinations:

Price Range:

$35 to $1,000

pp

per person

per day

(USD, excl. int'l flights)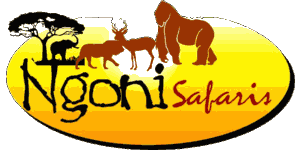 Request a Quote


for a custom tour
Your request will be sent directly to the operator
If preferred, you can contact the operator directly
Rating Breakdown
Aaron Kleiman
–
IL
Visited: August 2023
Reviewed: Nov 9, 2023
Email Aaron Kleiman | 20-35 years of age | Experience level: first safari
Unique experience, Highly recommended guide tour James bwire
This 2023 summer we had our best trip so far in Africa. NGONI Organized for us a whole 16 days safaris route in Uganda, and we had the luck to share this special trip with BWIRE JAMES a Very profesional, prepared, warm, special and highly recommended guide, who definitely made this trip a unique adventure and a once in a life experience. This whole trip overcome our expectations, Uganda is for sure a must. The best family trip we have done.
[Excellent and very special hotels, excellent gourmet food, first class service, incredible experiences]
Dan
–
Visited: August 2023
Reviewed: Oct 11, 2023
Email Dan | 20-35 years of age | Experience level: 2-5 safaris
Every single day was a highlight
Sedrick was quick to respond back when I first got in touch way back in 2020, and helped me to tailor an itinerary to my needs. Of course, 2020 didn't pan out so well and I ended up needing to cancel my trip due to travel restrictions, so was very grateful when Sedrick honoured my deposit, no questions asked, a full three years later!

The tour itself was INCREDIBLE. We did an 11 day trip through Uganda, covering many of the main regions. I'm not exaggerating when I say that every single day of the trip was a highlight - and I say this as someone who has done a few safari trips before (SA, Kenya, Namibia, Botswana).

Our guide, Darius, was down to earth, friendly and welcoming, and a great person to spend the trip with. We enjoyed chatting to him and learning about life in Uganda as well as the the sites we visited. Not only did he have comprehensive knowledge about both the animals and birds (including prior experience working at some of the national parks), but he clearly made an effort to focus on what we were interested in. I can't believe how good his eyesight was. For example, Darius spotted a leopard about 100m off the road in a cactus tree which I struggled to even find with binoculars. We were the only car of many driving along that main tarmac road that stopped to take a closer look!

We loved exploring Uganda, and it was completely different to anywhere else I've been (even neighbouring Kenya) in terms of landscapes, wildlife and culture. The chimp and gorilla tracking were the focal point for me and didn't disappoint - I'm still looking back though those photos often to relive those experiences. There is absolutely nothing like it.

On the accommodation side, each place was fantastic and unique in its own way, from an island in a lake to a lodge where elephants wander past in front of you as you have a drink at the end of the day. Similarly, the food was a consistently high standard. Neither of us got sick at any point, although we met people on other tours who had, so probably best to bring some precautionary meds in case.

Overall, this was the trip of a lifetime - I would unreservedly recommend Ngoni to anyone looking to visit Uganda. And if you're not specifically looking to visit Uganda... Maybe reconsider, it's really worth bumping to the top of your list!
Jerry
–
CA
Visited: September 2023
Reviewed: Oct 11, 2023
Email Jerry | 50-65 years of age | Experience level: 2-5 safaris
One Stop Safari tour operator who can fil all your needs and then some.
We just returned from a 15-day Uganda Safari with 2 x Gorilla trekking,1 x Chimp Habituation and 1 x Golden Monkey trekking. (Bwindi Forest)
Ngoni Safari was a great company to deal with from start to finish. Sedrick was quick to reply to emails and easy to work with. I would highly recommend their services for your next safari in Uganda. We had James as our driver/guide and he was fantastic! James took the time for our special requests and delivered. Including some great coffee to bring back home with us. The Gorilla and Golden Monkey trekking was difficult and took us approximately 5-6 hours to complete each one. Proper trekking shoes and clothing are recommended. Thank you, James and Ngoni Safaris for making this a memorable experience that we will cherish!
Sujit
–
IN
Visited: September 2023
Reviewed: Oct 3, 2023
Email Sujit | 20-35 years of age | Experience level: 2-5 safaris
The trip of a lifetime
We recently completed a 9-day Uganda Safari. The tour from beginning to end was wonderful. . Elly, our tour guide was so knowledgeable and helpful and went out of his way to make our tour memorable. Sedrick made sure we had the best accommodation and even upgraded our last accommodation so that we can relax at the end of a tiring trek.

The safari was beyond any expectation I had. I would highly recommend Ngoni Safaris.
Lora
–
Visited: September 2023
Reviewed: Sep 27, 2023
Email Lora | 50-65 years of age | Experience level: 2-5 safaris
Great
The booking went smoothly and our questions, desires and queries were answered in a timely manner via email. When the time of the trip approached, the faster communication was via whatsapp. The driver / guide David was amazing, the trip went really well and we explored the country. The company made an extra effort and assisted us with a delayed luggage. Above all, a great experience.
Mariusz
–
PL
Visited: August 2023
Reviewed: Aug 29, 2023
Email Mariusz | 35-50 years of age | Experience level: 2-5 safaris
Unforgetable Journey
The tour was an amazing and well organized. We did the tour as AfricanFive.com - the Polish tour operator to check an opportunities given by Uganda. Ngoni safari planned the tour well, we have seen even more than expected. Some small amendmends made on the road by our guide - David were incredible valuable. The Ngoni team included Sedrick and David did the best possible job to make our tour unforgetable. We are strongly recommending Ngoni Safari!
Olivier and Eva
–
Visited: July 2023
Reviewed: Jul 24, 2023
Email Olivier and Eva | 50-65 years of age | Experience level: 2-5 safaris
Fantastic trip to Lake Mburo
We went on a four-day trip with Ngoni from Kigali to Lake Mburo and the equator. Communication with Sedrick was quick and very interactive. We had a fantastic trip. Our driver/guide Twaha was great and really listened to our requests. Twaha made sure that we got to see and do everything we wanted.
We can highly recommend the cycling safari in Lake Mburo as well as Mihingo Lodge where we had a great stay!

Elif
–
NL
Visited: July 2023
Reviewed: Jul 19, 2023
Email Elif | 35-50 years of age | Experience level: 2-5 safaris
Wonderful!!!
I experienced my 16-day solo trip through Rwanda & Uganda as very pleasant with Ngoni Safaris.
From my first email describing my desired activities and destinations, Sedrick maintained prompt and personal contact. Everything was taken care of down to the last detail and surprisingly enough I was delighted with upgrades to a more luxurious hotel with fantastic views in Kibale NP and Murchison Falls. Many thanks for this!

And then my guide & driver Twaha: he is the bést company you can wish for when you are on the road together for so many days. For good conversations about life, knowledge about the country, the animals and the culture, fun in the car with cheerful music, fantastic organizational skills and a flexible attitude, you can contact him!!! He has a wonderful personality and is very generous towards people.
Thanks to him I experienced the countries in a pleasant and safe way.
Twaha: thanks for the good care and the new friendship!!!

In short: if you want to experience Africa, you have to do it with Ngoni Safaris!
Julie
–
US
Visited: June 2023
Reviewed: Jul 11, 2023
Unforgettable
We came to Uganda for our honeymoon and did an 8 day trip to Kampala, Murchison, Queen Elizabeth NP, Kibale, Bwindi and Lake Bunyonyi. Rahim's family is from Tanzania, and I was a Peace Corps volunteer in Tanzania, so we were very excited to come to Uganda - and learn some of the languages (Luganda, Tooro, Runyankore - all with help from Stanley!!).

Before coming to Uganda, we started off by having great communication with Sedrick! He was able to answer all questions we had, and made us feel at ease knowing that we did not have to do much planning besides picking out the tour that works best for us. He came with his associate, Jolly (who is absolutely lovely!), to the airport at 3AM to pick us up and offered a full tour day for us in Kampala our first day (we were exhausted since we came from another jam-packed day before landing here so opted to relax instead). Sedrick was so willing to help us with anything we might need, it was amazing to meet him. He even went above and beyond when one of our flights was canceled the day before we were supposed to leave to help us rebook.

After our day in Kampala, we were ready at 0700 the next morning to meet our driver/tour guide extraordinaire - Stanley. We cannot say enough great things about Stanley. He is the absolute BEST and we are grateful we were fortunate to luck into having him as our driver/tour guide. He is incredibly knowledgeable, is an amazing driver, is kind, courteous, willing to have fun with us and joke around, and all around an awesome human we are glad to call our friend now. He made sure we had the sweetest pineapples, the best bananas, and always made us feel cared for. Our drives were absolutely beautiful! Somehow, the lodges knew it was our honeymoon (I'm thinking Sedrick may have something to do with that!) and every place we stayed had a special surprise for us, which was so nice.

We were very fortunate to see lions, hyenas, so so many hippos, crocs, warthogs, cobs, waterbucks, Jacksons, giraffes, elephants, zebras, chimpanzees, baboons, gorillas, rhinos, and the ever elusive leopard. We did have one game drive where all we saw were some cobs/warthogs (we kept joking the animals went on vacation to the Congo that day!) - it STILL was such a fun time being in the open jeep and soaking in the landscape. The tour guides at every place we stopped at were amazing! Stanley had told us a lot too, so it was good information reinforcement (and he made us look a bit smarter!). The community walk in Kibale is so wonderful - we met a lot of great people there (learned to make baskets, coffee, banana juice/beer/gin, and talked with the village witch doctor). The chimpanzee walk was unforgettable, as was the gorilla trek. We ended up on a medium difficulty trek, mainly because we ran into 2 jungle elephants and had to divert our path. One of our favorite times was when Stanley taught us some card games back at the lodge after dinner whilst it rained - similar to Uno! We had so many awesome adventures, and our trip was doubly amazing because we had such a great driver and new friend in Stanley. He made sure we could see everything we wanted to when places became a bit crowded (eg lions, leopards sightings) and adapted quickly to our sense of humor and adventure.

If you're comparing different companies and hemming and hawing about price/experiences/etc. - look no further. Ngoni Safaris is absolutely the way to go!
Sarah Scott
–
Visited: June 2023
Reviewed: Jul 8, 2023
Email Sarah Scott | 20-35 years of age | Experience level: 2-5 safaris
Ngoni Safaris are unique in the service and experienced they offer and their guides are world class.
Hi Sedrick, I wasn't sure where the best place to leave a review of our recent trip with Ngoni was so I thought I'd send it to you here first.

First of all I would like to say thank you to David for making our 8 day experience so incredible. He was a fantastic guide and made all our experiences extra special by making sure we got the best rangers, views, and opportunities to view the amazing animals in all the national parks.
We stayed in the most fantastic accommodation which exceeded expectations. All the staff at each venue went above and beyond to make us feel welcome and relaxed. The journeys between each national park were breathe taking, and again David made sure we got to see hidden gems such as the Crater Lakes. David's professional knowledge on the game drives was excellent and we learnt so much from him. He made us feel very relaxed and was happy to answer any questions we had.
We got to spend a fantastic evening at Buffalo Safari Lodge celebrating my fiancés 30th birthday. David made sure everything was catered to and he helped to organise a surprise birthday cake for James. I am very grateful for his assistance with this.
We have had the most magical experience in Uganda. We feel incredibly blessed to have seen so much and be able to experience the wildlife, culture and history of the country. It truly is the Pearl of Africa, which David displayed to us so wonderfully. We cannot thank Ngoni Safaris enough for this organised trip of a lifetime and all the "behind the scenes" organisation that went in to making sure we enjoyed every minute. Thank you, we can't wait to return for our next visit. Sarah Scott and James Staddon. 24th June - 1st of July. 8 day gorilla, chimp and game drive experience.
Disclaimer
All corporate and/or tour info is provided by NGONI Safaris Uganda, not SafariBookings