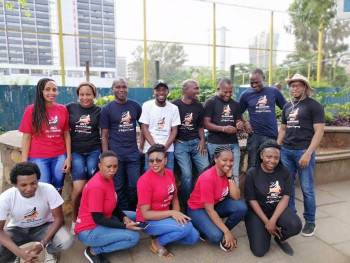 Bluerange Connect
4.7/5 – 145 Reviews
Located In:

Size:

20-50 employees (Founded in

2017

)

Tour Types:

Customizable private tours and fixed group tours

Destinations:

Price Range:

$115 to $350

pp

per person

per day

(USD, excl. int'l flights)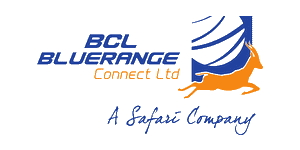 Sojwal
–
US
Visited: August 2022
Reviewed: Oct 11, 2022
Email Sojwal | 20-35 years of age | Experience level: first safari
Pathetic, Liars and very unprofessional
I did a safari with Bluerange connect in August 2022. We communicated through WhatsApp and paid 30% cost in advance. Once we reached Nairobi, we paid remaining amount a day before. We specifically booked 4x4 Land cruiser option and paid for the same. But on a day of safari they gave us van. The driver had no idea so we called tour manager, Lilian. She refused to change the vehicle. She insisted on meeting and she came two hours late to meet us on the day of the safari. Later she admitted it is her mistake but she won't change vehicle without additional payment. We argued but she said she quoted wrong price. It seemed she deliberately came late so that we give in and pay additional cost as we did not want to waste time. It was already late to start the safari. We kept calling her, texting her and beg her to come earlier. We had to pay $350 additional cost as we did not want to compromise on our experience and then she changed our vehicle. Again the Land cruiser given to us was in very bad condition. It was old, seats were broken and no cooler for water.

This did not stop there. They changed our accomodation without informing or discussing with us. We were promised a different lodge in Lake Naivasha but was given a downgrade. When we tried to talk to them about it, they just kept telling it is not downgrade where we can clearly use google and see it is a downgrade. They would directly inform the driver where to take us for the stay without dropping a single messege to us about the change.

This company is run by very unprofessional group of people who are liars and scammer. Do not book with them. They will ruin your once in a life experience of safari with their mismanagement.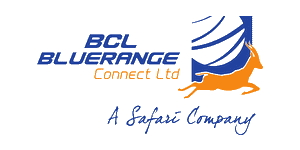 Reply
from

Bluerange Connect

Posted on Oct 14, 2022

Hello,

We would kindly like to address the above review. Firstly, we are a competent company equipped with professional tour consultants. In regards to this case, the client booked a safari with us of which it is true they had booked for a land cruiser. Unfortunately, during costing, Lilian (our tour consultant) subjected it to a van by mistake. This has never happened before and we take responsibility. The reason as to why we requested them to do a top up when we realized they had booked for a 4X4 is because the price offered was evidently too low for that upgrade as it was priced and scheduled for a van. We explained, they understood and made the payment. The vehicle provided was in good condition, no seats broken and they actually liked it at the departure point.

Their safari was on a Saturday and Lilian was not in the office. They insisted on meeting Lilian specifically, so she had to beat the traffic and get to the departure point to meet up and talk to them. They also wanted to buy hoodies and liquor in town, so Lilian helped them with that by walking them around the city. Nothing was deliberately done to waste their time as we all coordinated and agreed since this was a private safari.

In regards to the change of accommodation facility, we had received some negative feedback from a client about the lodge in Naivasha, so we opted to substitute with a similar facility of the same class with good service. Again, they did enjoy the facility and service of the lodge. The rating of the lodges on google may vary sometimes, depending on individual experiences but having worked with several lodges, we recognize the services and classes of each.

We would also like to state that the client did not complain during departure and also during the safari. They always understood and acknowledged that they were enjoying their safari experience till the last day when we dropped them back at their hotel. To our surprise, after they had traveled back, they initiated a credit card charge back claiming that they had not had any safari services from us. We however explained the situation to our bank just as explained above and the matter was sorted after we presented evidential proof of booking vouchers and photos of them being on safari.

We did not intend to ruin the client's safari experience but we were instead focused on making sure that they enjoyed their safari with no undue interference as we have always done for all our clients.

Thank you.
Stefanie
–
DE
Visited: October 2022
Reviewed: Oct 7, 2022
Email Stefanie | 20-35 years of age | Experience level: 2-5 safaris
Very professional, committed, helpful, well organized, contact person available at all times
All staff and guides work very professionally and are always helpful and available, we felt in good hands during the whole trip. Bluerange offers a very good price-performance ratio. We were able to enjoy an excellently organized 8-day safari through the Maasai Mara, Lake Nakuru, Naivasha and Amboseli National Park, where we got to see a lot of fascinating animals. A pick-up from the airport as well as return transportation to the airport/hotel of our choice were included in the price. In addition, the staff was very dedicated and even helped us with booking a train ticket as well as arranging the day's program in Nairobi. We would definitely book a safari with Bluerange again anytime!
Shima
–
IR
Visited: September 2022
Reviewed: Sep 20, 2022
Email Shima | 20-35 years of age | Experience level: first safari
A good choice for well organized budget shared safari.
I had a seven day safari that was an awesome experience.
Although 7 days might be a little long but still worth it. Having a good and patient driver is the most important part. Geoffrey Okindo, our driver, was quite professional and cared about everyone at the tour. He is highly recommended.
Nancy M
–
AE
Visited: April 2022
Reviewed: Sep 15, 2022
Email Nancy M | 35-50 years of age | Experience level: first safari
Our guide was knowledgeable and enthusiastic and delivered a great experience.
Brilliant trip! The tour we signed up for was everything and more. We highly recommend BLC as a tour company.

The communication was timely and all our questions were answered. Very professional, knowledgeable and friendly staff which made our safari enjoyable.


Faith Katile
–
Visited: September 2022
Reviewed: Sep 15, 2022
Email Faith Katile | 20-35 years of age | Experience level: 2-5 safaris
Excellent
Super awesome experience

Bluerange arranged for a tour for me and my family ,it was one of the best experiences I have ever had, the communication was good,. The vehicle was so comfy..we really loved the accomodation..I will definitely book with Bluerange
Kate
–
Visited: August 2022
Reviewed: Sep 7, 2022
Email Kate | 20-35 years of age | Experience level: first safari
PERFECTLY ARRANGED
We booked a 4 day Masai Mara and Lake Nakuru safari with BCL. Everything was perfectly arranged, we managed to see all the big 5 in a record time, the guide was fantastic, food was excellent. We highly recommend them to any tourist who would want to have an amazing experience.
Charles
–
FR
Visited: August 2022
Reviewed: Aug 26, 2022
Email Charles | 35-50 years of age | Experience level: 2-5 safaris
Good for programing the trip, disorganized during the stay
We did the 9 days from SAMBURU to AMBOSELI via Masai Mara etc. Good value for money.
During the planning, the manager was very available, very responsive, very attentive. The pre-COVID deposit could be reused two years later...remarkable.
Then, it's more complicated... When we arrived around 11:00 p.m., we already had to pay the balance (normally expected at the office the next day). We paid cash in $, but the series were not homogeneous and they applied a discount... ($20, not huge, but for the principle...)
The accommodations are very heterogeneous. Some hotels were clearly not up to standard. NOT RELIABLE. Especially for the 2 nights on NAIVASHA where we even asked to change hotels (rejected...) We had paid fortunately for an upgrade to the MASAI MARA...
The game drives were fabulous, the guide remarkable! always looking for the best places for photos, etc. Always trying to fix the situations (error in booking hotels, excursions, etc.) He is for a lot in this trip. He constantly had to juggle between the program that BLUERANGE gave him and the one that BLUERANGE gave us... not easy... Until the last day, which ruined our feeling... lunch had to be included (written in our program) and in the end, we were left at Nairobi airport with 5$/p for lunch... very limited as we never discussed the prices.
We still have all the good memories given by Kenya: we were able to see all the animals; each park is different; we did the magic balloon ride in masai mara etc.
Therefore an advice: check the accommodation carefully, and give your program to the guide from the start, making him check each step.
A. Hashim
–
Visited: August 2022
Reviewed: Aug 21, 2022
Email A. Hashim | 50-65 years of age | Experience level: first safari
BCL organised a memorable life time experience for 6 days in Masai Mara, lake Nakur, Diani beach
The organisation and the exclusion of our 6-day epic experience were brilliant from the office and the skilled driver and guide. Their communication through email and WhatsApp allowed us to easily modify and upgrade our accommodation and flights. I would highly recommended this company for unforgettable experience in Masai Mara, Kenyan lakes and the Indian Ocean beach.

Charlotte
–
US
Visited: July 2022
Reviewed: Aug 20, 2022
Email Charlotte | 50-65 years of age | Experience level: first safari
Amazing adventure with great support
Through Bluerange Connect we went on a 9 day safari in Kenya visiting several games parks and lakes: Samburu, Lake Nakuru, Lake Naiwasha, Masai Mara and Amboseli. Between all the parks and lakes we easily saw the big five along with many other amazing animals and landscapes. Timing to visit the Masai Mara proved perfect as many animals had migrated north from the Serengeti onto the Masai Mara. The difference in the landscapes between all the places were incredibly to see... from the dessert of Samburu, to the savannah of the Masai Mara, to the swamps of Amboseli - the beauty of Kenya will remain in our memory. And our driver Ibrahim was knowledgeable about both animals and Kenya in general and happily shared his knowledge. We stayed a a wide range of accommodations from more luxurious game lodges to smaller local hotels, which from our perspective made the whole experience more complete and well rounded. At all times Mr. Owen Willis from Bluerange Connect was within reach by WhatsApp should three be an issue. For example we had a minor medical issue and Mr Willison was within reach on whatsapp and helped resolve all issues quickly and get us help. I would happily book another adventure in Kenya or Tanzania through Bluerange Connect.
Donald Lee
–
US
Visited: August 2022
Reviewed: Aug 20, 2022
Email Donald Lee | 65+ years of age | Experience level: first safari
Outstanding company!!
It was a Fantastic Safari, visited on August 5, 2022.
We had a 12 Days/11 Nights Safari with Bluerange Connect Limited. We visited Masai Mara, Lake Nakuru, Lake Naivasha, Amboseli, Tsavo West and East. Our guide Emmanuel Muniafu was amazing! His knowledge, eye sight, instinct, driving abilities was outstanding!! We couldn't asked for anyone better. We got to see more animals up close then we could ever imagine! We saw the Big 5 or 10 and many other types of animals, many times over! It was truly a trip of a lifetime!! Bluerange Connect hit it out of the park!!!
Disclaimer
All corporate and/or tour info is provided by Bluerange Connect , not SafariBookings
The tours offered by Bluerange Connect are subject to their terms & conditions